What is COBIT 5 Assessor?
COBIT 5 Assessor Certification validates the skillset of individuals who are well-versed with the assessment of an organization's process capabilities. This credential is a practitioner-level certification for individuals involved in implementing proven ways to assess IT process capabilities. The COBIT 5 Assessor Certification was launched by ISACA and is the 5th version of the framework which is already been released. Professionals certified with COBIT 5 Assessor Certification have a wide range of opportunities available across various nations. Organizations in the IT sector hire professionals who can assess the process capabilities and channel the results towards creating value for businesses. As a result, there is a huge demand for professionals pursuing COBIT 5 Assessor Certification.
COBIT 5 Assessor Certification Training is designed to enhance the skill set of professionals pursuing a career in the IT sector. While pursuing the certification, professionals are introduced to various domains. This further prepares them to be equipped with standard practices. As a result, COBIT 5 Assessors execute best practices for assessing the process capabilities of the organization.
Key Features of COBIT 5 Assessor Training
Unichrone offers COBIT 5 Assessor Certification Training course through highly qualified experts. Candidates can opt for live online instructor-led Assessor Training sessions or in-classroom sessions. During the course of COBIT 5 Assessor Training sessions,candidates can take part in case studies and discussions. This helps in gaining a comprehensive understanding of COBIT 5 Process Assessment Model. In addition, professionals can attempt the practice tests provided at the end of training sessions. Individuals enrolling for COBIT5 Assessor Certification Training are required to attempt the COBIT 5 Assessor Exam and score the required passing marks to be certified as COBIT 5 Assessor.
3 Day Interactive Instructor–led Online Classroom or Group Certification Training
Course study materials designed by subject matter experts
Mock Tests to prepare in a best way
Highly qualified, expert and accredited trainers with vast experience
Attain 24 contact hours(PDU's) Certificate
Enrich with Industry best practices and case studies
COBIT 5 Implementation Course adhered with ISACA's International Standards
Convenient Weekday/Weekend COBIT 5 Assessor Training Course schedule
Corporate Group Training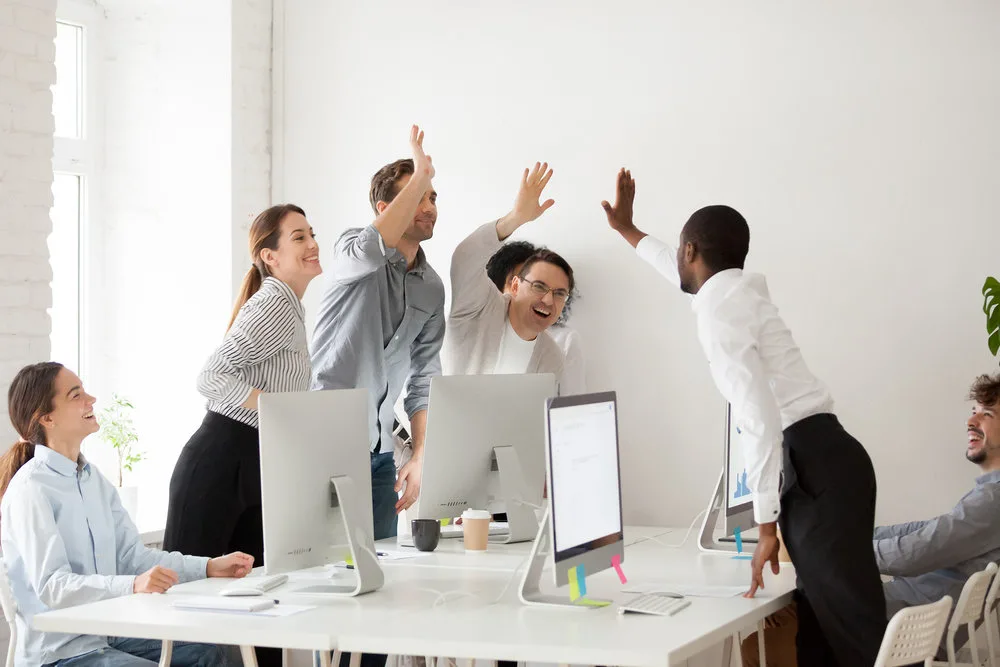 Customized Training
Live Instructor-led
Onsite / Online
Flexible Dates
Request for Corporate Group Training
COBIT 5 Assessor Exam Format
Exam Name
COBIT 5 Assessor Exam
Exam Cost
Exam price included
Exam Format
Objective Testing Format, Open book
Total Questions
200 Questions
Passing Score
50%
Exam Duration
150 Minutes
COBIT5 Assessor Course Curriculum
COBIT 5 Assessor Certification Benefits
Frequently Asked Questions
What are the outcomes of COBIT 5 Assessor Training?
On completion of COBIT 5 Assessor Training, candidates will be able to:

Gain an in-depth understanding of the Process Assessment Model
Carry out the assessment of process capabilities
Identify the roles and responsibilities to be carried out during process assessment
Report the findings of the assessment
What is the duration of COBIT 5 Assessor Training session?
The COBIT 5 Assessor Training session is hosted for 3 days in various countries
Will I receive a course completion certificate?
Yes, candidates will receive a course completion certificate at the end of the training session
How will I benefit from COBIT 5 Assessor Training?
The COBIT 5 Assessor Training is conducted through experts having vast knowledge of the industry. Candidates enrolling for COBIT 5 Assessor Course gain practical insights into IT governance and management. This helps professionals to comprehensively understand and ace the Assessor Exam easily
How is the COBIT 5 Assessor Exam conducted?
The COBIT 5 Assessor Exam is conducted through an objective testing format. Trainees are required to attempt these questions within 150 minutes.
What is the passing score for COBIT 5 Assessor Exam?
The passing score for COBIT 5 Assessor Exam is 50%.
Which book can I refer to while preparing for COBIT 5 Assessor Exam?
Trainees can refer to COBIT 5 Assessor Guide: using COBIT 5 and COBIT process Assessment Model while preparing for the exam.
Who administers the COBIT 5 Assessor Exam?
The COBIT 5 Assessor Exam is administered by Information Systems Audit and Control Association (ISACA).
What is COBIT 5?
Control Objectives for Information and related Technology (COBIT) is a framework created for IT governance and management. Businesses often strive to continuously improve their IT processes to enhance the value of services delivered. COBIT 5 Framework helps businesses in ensuring the quality and reliability of information systems present in the organization
What is the need for COBIT 5 Assessor Certification?
The COBIT 5 Assessor Certification demonstrates that an individual has acquired the necessary skills to assess the process capabilities. Certified professionals apply the Process Assessment Model and report the findings of the assessment to the organization. Individuals in IT sector pursue this most qualified certification to climb the career ladder at an early stage.
Who can pursue the COBIT 5 Assessor Certification?
IT managers, IT auditors, IT quality professionals, IT consultants, and any individual keen on pursuing a career in IT sector can pursue the COBIT 5 Assessor Certification
Is there any eligibility criterion for pursuing COBIT 5 Assessor Certification?
Yes, individuals who have acquired COBIT 5 Foundation Certification can pursue the Assessor Certification
COBIT 5 Assessor Examination Procedure
PREPARE
Go through the intense 3 day COBIT 5 Assessor Training offered by Unichrone. Fulfil all the requirements before the examination.
APPLY
Apply for the COBIT 5 Assessor Exam. Choose the suitable date for the exam after paying the exam fees.
ACQUIRE
Get certified COBIT5 Assessor certification after clearing the exam.

Kenneth Beard
Project Manager
Very engaging course with real world context and wonderful examples. Helped to expand my knowledge as a direct result of it.

Tom Eeartman
Head-Supplier Management
Super awesome faculty! The best part of the training was lots of real time case studies and interactive sessions. Learnt many new concepts.

Pavit Kenth
Technical Director MCI Ltd
Interesting, Focused, Real life case studies. The material was a comprehensive presentation of Lean principles and Six Sigma.

Saad Alsheddi
Head Of Operations
Really interesting, a lot of knowledge about processes, in many areas and departments, helped to understand the subjects easily.

Jernej Hercog
Manager-Engineering Services
I opted for Instructor led Online Session. The training was very well executed. It was awesome and exceeded my expectations.
Register for a free session with our trainer
Faculty and Mentors
Our certified and highly experienced trainers are handpicked from various industries to assist aspirants with practical insights into the field, thereby providing a comprehensive understanding of fundamentals and complex terminologies
Yes, the COBIT 5 Assessor Exam is an open book exam.
Individuals who have cleared the COBIT 5 Foundation Exam can enroll for the Assessor Training course and attempt the exam. On scoring the passing marks, professionals can acquire their COBIT 5 Assessor credential.
Unichrone provides live online instructor-led method of COBIT % Assessor Training and in-classroom method of training.
Yes, we provide mock tests on completing the training session. Trainees can take this test and determine their level of preparation for the exam.
The COBIT 5 Assessor Certification is valid for a lifetime. Professionals need not renew the certification annually.
Repute
Be highly regarded
COBIT 5 Assessor Certification offered by ISACA is highly recognised in various countries across the globe. Professionals owning the COBIT 5 Assessor Certification are highly regarded in the field and are considered to be trustworthy.
Enforce
Exercise advanced skills
COBIT 5 Assessor Certification is a practitioner-level certification offered to individuals by ISACA. Professionals taking up this certification broaden their knowledge of COBIT 5 and exercise advanced skills in assessing the process capabilities of the organization.
Mentor
Be a figurehead
ISACA's Control Objectives for Information and Related Technologies (COBIT) 5 Assessor Certification enables professionals to impart the latest practices. This further entitles COBIT 5 Assessors to be a figurehead and lead the assessment of internal processes in the organization.
Unite
Acquaint with colleagues
ISACA's COBIT 5 Assessor Certification is a renowned credential in the field of information technology. This makes it easier for professionals owning COBIT 5 Assessor Certification to make acquaintances with fellow colleagues through ISACA's platform.
Our Global Clients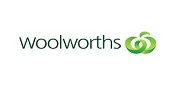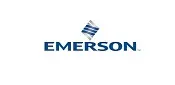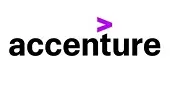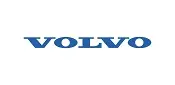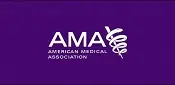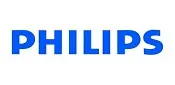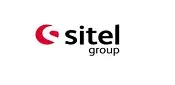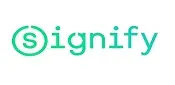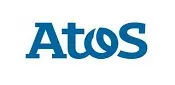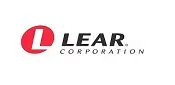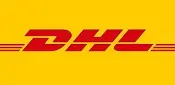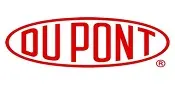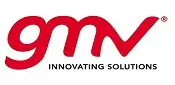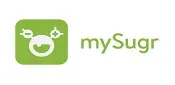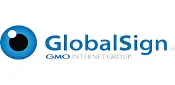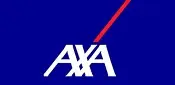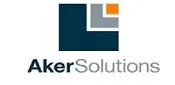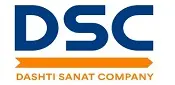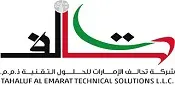 Certified Associate in Project Management (CAPM) is the entry-level certification that can be pursued by individuals willing to start their career in project management. The Project Management Institute has set just basic requirements to be met by CAPM Certification aspirants. Prior to obtaining the CAPM certification, aspirants are required to have a secondary degree or global equivalent and 23 hours of project management education.
Libero fuga facilis vel consectetur quos sapiente deleniti eveniet dolores tempore eos deserunt officia quis ab? Excepturi vero tempore minus beatae voluptatem!
Most in Demand PG Program in Data Science and Engineering Course
Gone are the days where a high five education was only accessible to a certain group of people. With the inception of the internet, anyone is able to access the data gathered from all corners of the world and gain knowledge. Data is a powerful tool of modern-day technology. The study related to this data has now become a buzzword which is Data Science.
What is Data Science?
In simple words, Data science can be defined as the scientific study of data to extract the needed information. Data Science also constitutes numerous methods of documentation, warehousing, and interpreting data to extract useful information productively. The ultimate aim of data science is to retrieve the sensible insights from the give data. There exists a huge amount of data on the internet on a daily basis, a lot of data is generated on the internet in the form of videos, content, photos, and many more. Accessing this data, through data science can result in deriving the most appropriate insights. All the algorithms in this technology teach about the application of various procedures and systems to extract meaningful insights and knowledge from the unstructured and structured data sets.
The Demand for Data Science
A career in data science now has become one of the most desirable jobs. In Post Millennium no corner of our lives left untouched by the application of technology, data science has been creating an insane impact. The demand for data science and data analytics is on the rise and it is expected to grow in the future. Data science has demonstrated its potential by invading many organizations regardless of the dynamics surrounding an organization. It has already become an integral part of many organizations. But, there is also a lack of data science employees in and around the country. With Organizations adapting data science, the requirement is growing exponentially while there is an obvious lack of talent. It has become a conundrum for many organizations across India.
Many youngsters that have perceived the importance of this technology and the revolution it has been creating in every industry it has been embraced by are now seeking a career in this field. As many job roles are being replaced by robots, it is important to look for a career that is promising. Companies such as Google, Cognizant, Oracle, and many are in dire need of data science professionals. The field of data science in India has around 97,000 vacancies which are really huge in number. This displays the ultimate demand that data science has all over the country. One of the studies by IBM has stated that the demand for data science would increase by 28% by 2020. So, make data science as your career choice as it assures a bright future.
The Impact of Data Science
Big data and Data Science are two elements that are reigning the modern era and it will rule relentlessly. Many companies are applying the techniques of data science to analyze and design their marketing plans and advertise their business in a better way. One better example that we could quote is the analysis of customer feedback using data science techniques and formulate the business meeting their requirements. Considering the huge amounts of data available, you can determine the best way to make a wise move to improve your market. A simple conclusion we could draw is that data science is a necessity for every growing industry.
Job Roles of Data Science
lorem lorem lorem lorem
lorem lorem lorem lorem4