Why Is Certified Core Tools Practitioner Training Needed?
Certified Core Tools Practitioner Training is helpful in identifying potential errors in the production cycle. Manufacturing systems demand professionals who can address their three significant goals. Firstly, catering to or even exceeding clients' expectations in terms of product quality. Timely manufacturing, and sustainable productivity volume are the other two concerns. Training enables individuals to get organizations rid of COPQ (Cost of Poor Quality). They learn to develop streamlined communication between design and production which prevents failures in the process or product. This also enhances the productivity and brand reputation that companies long for. Aspirants learn to emphasize reliable processes over faster manufacturing of cheaper products.
Core Tools Training
Individuals taking the Certified Core Tools Practitioner Exam assess their product quality planning skills. The exam tests their manufacturing practicalities regarding product design. Certified professionals focus on the prevention and detect faults at the initial stages. Their expertise in creating time-based roadmaps for product development leaves no room for flaws in production processes. Core Tools Practitioner Training Course offers the knowledge of mitigating the risks associated with the process or product changes. Aspirants also become familiar with the eight disciplines of problem-solving. Besides, they learn to determine the severity of an existing process flaw and its impact on the final product. They highly value consumer expectations and design manufacturing procedures accordingly.
Key Features of Certified Core Tools Practitioner Training
Core Tools Practitioner Certification empowers professionals to create a document comprising the potential process and product failures. This minimizes the impact and frequency of risks. Trainees learn to document results at every stage of production. Precision in results comes from the accuracy of facts. Certified individuals always seek new goals for product improvement. This is the reason recruiters are always in search of them. Such professionals conduct the technical analysis of the manufacturing system structure. The course makes them adept at risk analysis and make the most of Core Tools for their existing organization.
3-Day Interactive Instructor-led Online Classroom or Group Training
Globally recognized course completion certificate
Core Tools Training Course adhered to international standards
Enrich with industry best practices
Highly qualified and experienced instructors
Course study materials designed by subject matter experts
Mock Tests to prepare in the best way
Convenient Weekday/Weekend Core Tools Training Course Schedules
Corporate Group Training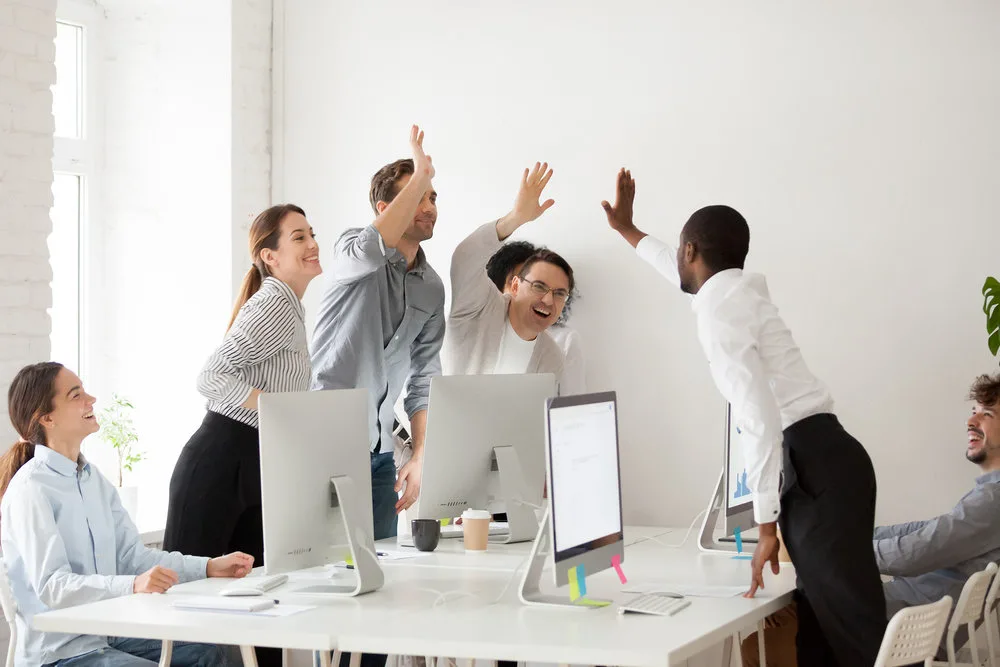 Customized Training
Live Instructor-led
Onsite / Online
Flexible Dates
Request for Corporate Group Training
Certified Core Tools Practitioner Exam Format
Exam Name
Certified Core Tools Exam
Exam Cost
Exam fees included in the price
Exam Format
Multiple Choice-Online
Total Questions
50 Questions
Passing Score
30 out of 50 marks (equivlanet to 60%)
Exam Duration
75 Minutes
Certified Core Tools Practitioner Course Curriculum
3.SPC

Topics

· Basic Statistics for Quality Control, Assurance and Improvements
· Statistics Process Control
· Process Capability

4.Advanced Product Quality Planning (APQP)

Topics

· Fundamentals of APQP
· Plan and Define Phase
· Product Design and Development Phase
· Process Design and Development Phase
· Product and Process Validation
· Feedback, Assessment and Corrective Action
· Control Plan and terminology
5.PPAP

Topics

· Purpose and scope
· Submission Requirements
· Submission Levels Requirements
· Approval Status and Record
Certified Core Tools Practitioner Benefits
Frequently Asked Questions
Why are training and certification in Core Tools required?
Training and certification in Core Tools help professionals working in the quality management sector of an organization in achieving the desired goals and objectives effectively.
They will be able to meet the requirements of the organization as well as its customers by delivering high-quality products on time.
Which professionals will find the Core Tools Training helpful?
Quality Assurance Engineers, Design Engineers, Process Engineers, IATF Internal or Second Party Auditors, Supply Chain Personnel, and Production Personnel are some of the quality management professionals who will find our Core Tools Training very helpful.
What are the pre-requisites for registering for the Core Tools Training?
There are no pre-requisites for registering for our Core Tools Training.
Is there a separate fee for the Core Tools Certification Examination?
No. The fee for the Core Tools Certification Examination is included in the course fee.
What is the exam format for the Core Tools Practitioner Certification?
The Core Tools Practitioner Certification examination is a paper-based written examination that is conducted at the end of the training course. It has objective-type questions of 50 marks that must be completed within 75 minutes. A candidate needs to score at least 30 out of 50 to pass the examination.
What are the Five Core Tools of Quality Management?
The Five Core Tools of Quality Management are the standards automotive quality tools that are recognized by AIAG (Automotive Industry Action Group). These are:

Advanced Product Quality Planning (APQP)
Production Part Approval Process (PPAP)
Failure Mode and Effect Analysis (FMEA)
Measurement System Analysis (MSA)
Statistical Process Control (SPC)
What certifications are provided after completing the Core Tools Course?
After successfully scoring the passing percentage (60%) in the examination conducted at the end of the training course, candidates will receive an internationally recognized course completion certificate.
Which industries hire Certified Core Tools Practitioners?
Core Tools are widely used in the automotive and manufacturing industries as well as in the defense, pharmaceuticals, and healthcare industries. These industries hire trained and qualified Certified Core Tools Practitioners on a regular basis.
Certified Core Tools Practitioner Examination Procedure
PREPARE
Go through the intense 3 day Certified Core Tools Practitioner Training offered by Unichrone. Fulfil all the requirements before the examination.
APPLY
Apply for the Certified Core Tools Practitioner Exam. Choose the suitable date for the exam.
ACQUIRE
Become a Certified Core Tools Practitioner after clearing the exam. You will receive an email confirming the status.

Kenneth Beard
Project Manager
Very engaging course with real world context and wonderful examples. Helped to expand my knowledge as a direct result of it.

Tom Eeartman
Head-Supplier Management
Super awesome faculty! The best part of the training was lots of real time case studies and interactive sessions. Learnt many new concepts.

Pavit Kenth
Technical Director MCI Ltd
Interesting, Focused, Real life case studies. The material was a comprehensive presentation of Lean principles and Six Sigma.

Saad Alsheddi
Head Of Operations
Really interesting, a lot of knowledge about processes, in many areas and departments, helped to understand the subjects easily.

Jernej Hercog
Manager-Engineering Services
I opted for Instructor led Online Session. The training was very well executed. It was awesome and exceeded my expectations.
Register for a free session with our trainer
Faculty and Mentors
Our certified and highly experienced trainers are handpicked from various industries to assist aspirants with practical insights into the field, thereby providing a comprehensive understanding of fundamentals and complex terminologies
After completing Unichrone's Core Tools Training Course, candidates will be able to:
Get an in-depth understanding of the importance of Core Tools in Quality Management
Understand the application of automotive core tools in practice
Gain a comprehensive knowledge of APQP, PPAP, FMEA, MSA, and SPC in detail
Help in the value addition process of the organization using the practical application of the core tools
The Core Tools Training Course is a 3-day instructor-led interactive training course that is available in the live online format and in the group classroom sessions.
Certified Core Tools Practitioners implement APQP during the development of new products. This methodology involves a team comprising engineering, procurement, manufacturing, and quality team members.
The first phase of APQP encompasses the understanding of consumer expectations and requirements. This calls for team experience, market research, quality information, and historical warranty.
Core Tools Practitioner Certification separates candidates from their non-certified counterparts in terms of confidence and accuracy. Certified individuals can effortlessly clear the
Core Tools Practitioner Interview
rounds.
The course outline for the Core Tools Training are as follows:
Introduction and understanding Advanced Product Quality Planning (APQP)
Introduction to Production Part Approval Process (PPAP) and its importance
Introduction to New Harmonized AIAG VDA FMEA
Understanding Measurement System Analysis (MSA) and Statistical Process Control (SPC)
Yes. Our Core Tools Training Course provides hands-on experience in the five core tools with activities that will help professionals implement them in their respective organizations successfully.
A failure chain comprises the relationship between the following three categories:
An element failing to serve its purpose
The consequences of this failure
The cause of this failure
The powerful failure modes of FMEA are as follows:
Partial function
Exceeding function
Unintended function
Intermittent function
Delayed function
Function loss and degradation
Certified Core Tools Practitioners prepare scoring matrices for risk categories. Each matrix comprises scores from 1 denoting the lowest risk to 10 symbolizing the highest risk. This helps them decide on which issues to attend first to prevent the associated risks.
Oversee
Manage quality control
Knowledge of Core Tools or Automotive Quality Core Tools is very beneficial for quality management professionals. Use this course to oversee and manage the quality control process of your organization.
Reliance
Build confidence
Use our Certified Core Tools Practitioner Training and certification to build knowledge. Organizations will increase their reliance and have confidence in quality management professionals who have the required knowledge and skills in Core Tools.
Benefit
Get skilled in Core Tools
Learn about the uses of Core Tools in quality control and get skilled in using them in practice. You will benefit from our extensive course materials and interactive training methods.
Justify
Validate your knowledge in Core Tools
With the help of our training and certification course in Core Tools Practitioner quality management professionals can justify their knowledge and skills in Core Tools. Also, they can improve their career further using our industry-recognized certification.
Our Global Clients