Why Are CRISC Certification Holders In Demand?
Businesses are desperately in need of assistance for controlling their information systems effectively to make important decisions. Certified in Risk and Information Systems Control professionals best serve the purpose. The course curriculum covers four domains. These are namely risk identification, risk assessment, risk response and mitigation, and risk monitoring.
CRISC requirements state that professionals need to meet certain experience requirements in the field of IT Risk Management. This certification calls for a minimum 3 years' professional risk management experience. Approved by ISACA, this accreditation has worldwide acceptance thereby, paving way for professionals who desire working overseas. Ranking 4th among the highest paying certifications according to recent surveys, aspirants can feel pride in owning CRISC Certification.
Clearing the CRISC Exam may be a daunting task but not impossible if approached the right way. Wise choice of study resources and CRISC Training program is essential for any individual aspiring to boost career growth. A CRISC Trainee should go through adequate number of mock exams to fetch the maximum score at the actual exam. The overpowering intervention of information technology in all industrial spheres has made businesses data-oriented. From start to finish of a project or production, every stage involves the usage of data. It has aggravated the risk of data security breaches that needs to be kept in check. Not just organizations gain by hiring CRISC Certification holders but the latter get benefited too.
Owning CRISC Certification exposes an individual to diverse arenas of risk management. It qualifies him/her for more challenging roles. The scope for getting paid high also increases. Organizations largely value such accredited professionals and can go to any length in treasuring them. Moreover, CRISC Certification empowers one to not just control information system but keep business risks at bay.
Key Features of CRISC Certification Training
CRISC Training infuses an individual with the skills of securing an organization against attacks caused by outsourcing IT applications. Such risks may arise from an organization's supply-chain vendors. Hence, the demand for CRISCs is increasing with businesses relying on them more and more. Professionals willing to get this Certification can enroll in live online method or in-classroom method of CRISC Training program offered by Unichrone. The sessions are conducted globally, allowing professionals to get trained whilst staying in their home country.
4 Day Interactive Instructor –led Online Classroom or Group Training
Course study materials designed by subject matter experts
Mock Tests to prepare in a best way
Highly qualified, expert & Certified Trainers with vast experience
Enrich with Industry best practices and case studies
CRISC Training Course adhered with International Standards
End-to-end support via phone, mail, and chat
Convenient Weekday/Weekend CRISC Training schedule
Corporate Group Training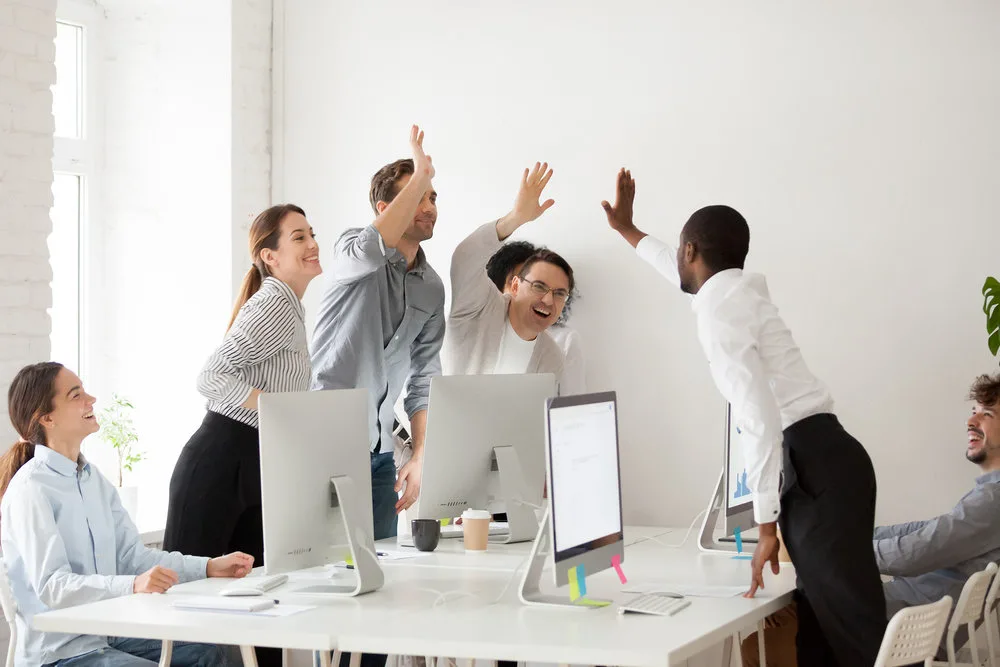 Customized Training
Live Instructor-led
Onsite / Online
Flexible Dates
Request for Corporate Group Training
CRISC Exam Format
Exam Name
CRISC Exam
Exam Cost
US $575 Non-Member - US $760
Exam Format
Multiple choice questions
Total Questions
150
Passing Score
The pass mark of 450/800
Exam Duration
4 hours
CRISC Exam Center
ISACA
CRISC Course Curriculum
Governance

Organizational Governance A

· Organizational strategy, goals and objectives
· Organizational structure, roles and responsibilities
· Organizational culture
· Policies and standards
· Business processes
·Organizational assets

Risk Governance B

· Enterprise risk management and risk management framework
· Three lines of defense
· Risk profile
· Risk appetite and risk tolerance
· Legal, regulatory and contractual requirements
· Professional ethics of risk management

IT Risk Assessment

IT Risk Identification A

· Risk events (e.g., contributing conditions, loss result)
· Threat modeling and threat landscape
· Vulnerability and control deficiency analysis (e.g., root cause analysis)
· Risk scenario development

IT Risk Analysis and Evaluation B

· Risk assessment concepts, standards and frameworks
· Risk register
· Risk analysis methodologies
· Business impact analysis
· Inherent and residual risk
Risk Response and Reporting

Risk Response A

· Risk treatment/risk response options
· Risk and control ownership
· Third-party risk management
· Issue, finding and exception management
· Management of emerging risk

Control Design and Implementation B

· Control types, standards and frameworks
· Control design, selection and analysis
· Control implementation
· Control testing and effectiveness evaluation

Risk Monitoring and Reporting C

· Risk treatment plans
· Data collection, aggregation, analysis and validation
· Risk and control monitoring techniques
· Risk and control reporting techniques (heatmap, scorecards and dashboards)
· Key performance indicators
· Key risk indicators (KRIs)
· Key control indicators (KCIs)

Information Technology and Security

Information Technology Principles A

· Enterprise architecture
· IT operations management (e.g., change management, IT assets, problems and incidents)
· Project management
· Disaster recovery management (DRM)
· Data lifecycle management
· System development life cycle (SDLC)
· Emerging technologies

Information Security Principles B

· Information security concepts, frameworks and standards
· Information security awareness training
· Business continuity management
· Data privacy and data protection principle
CRISC Certification Benefits
Frequently Asked Questions
Does CRISC Training equip individuals with the knowledge of organizational governance?
An individual undertaking CRISC Training excels in organizational governance. He/she understands the business processes, standards, and policies and devises risk mitigation measures accordingly. Such individuals can align risk mitigation measures with the existing organizational responsibilities and structure.
Are CRISC-trained individuals aware of risk tolerance?
Enabled with the knowledge of defending against data security threats, CRISC-trained individuals can determine an organization's risk tolerance. They use this information to design the most powerful risk-based information system controls. Trained individuals are familiar with risk management's professional ethics.
Is CRISC Training helpful for becoming an enterprise risk manager?
CRISC Training makes professionals adept at IT risk management and evaluation. These two qualities are expected of an enterprise risk manager. Individuals need to attend CRISC Training program offered by Unichrone to gain hands-on experience in understanding the role of enterprise risk manager.
Do professionals learn to control an organizational budget through CRISC Training?
CRISC Training offers knowledge in safeguarding an organization from financial losses often caused by unchecked security breaches. Individuals not only become experts in keeping risks but even unwanted expenses at bay. This leads to the cost-effectivity of a business along with its safety against possible threats.
Is CRISC Training a means to access the job role of a future CISO?
CRISC Training teaches individuals to safeguard an organization's data assets. Trained individuals know which risk-controlling measures are appropriate and don't stand in the way of fulfilling organizational goals.
Why is CRISC Training advantageous for compliance officers?
A compliance officer ensures that an organization is compliant with both legal and other regulatory bodies. CRISC Training makes individuals familiar with the guidelines of the varying regulatory compliances for planning risk control measures. Thus, it benefits these professionals in making the right risk management decisions.
What is the role of CRISC Training in the profession of project management?
Attending CRISC Training would enable project management professionals with the skill to identify risk probabilities. Accordingly, they can incorporate risk control measures to uproot the detected vulnerabilities at their initial stages.
Why do organizations rely on individuals who have undergone CRISC Training?
Organizations rely on individuals attending CRISC Training to prevent data security breaches in their businesses. Trained individuals are expected to stay abreast of IT security processes, controls, and models. They act as mediators between business requirements and risk controls for the smooth sailing of businesses.
Is CRISC Training the stepping stone to a prosperous career?
CRISC Training turns risk managers into all-rounders who have command of diverse domains. This allows them to explore diverse roles like that of a compliance investigator, risk control specialist, or manager. Thus, aspirants are assured of a versatile career with CRISC Training.
Why is CRISC Certification Training a must for clearing the exam?
CRISC Exam judges skillfulness in handling business continuity, corporate governance, data privacy, and business resiliency. To become knowledgeable in all these departments professionals need to attend formal training offered by Unichrone.
What is a decent CRISC Exam score to prove a professional's mastery of IT risk management?
450 marks indicate that a candidate possesses minimum knowledge and skills in IT risk management. A score of 800 is satisfactory in showcasing professional's talent as judged by the CRISC Exam.
Which are the four assessment areas of the CRISC Exam?
Data privacy, corporate governance, business continuity, and data protection are the 4 areas that the CRISC Exam assesses. Examinees must be well-versed in these domains to ace the exam with the highest possible score.
How to select the right study resources for clearing the CRISC Exam?
Attending a CRISC Training program offered by Unichrone gives access to the right study resources. Attending such a training program is essential to prepare as per the revised 7th edition of the CRISC Exam.
What is the advantage of joining the ISACA community?
Individuals can share their experiences of CRISC Exam preparation with those who have or are yet to clear it. Discussions with like-minded individuals makes an individual become more inquisitive of the knowledge they are acquiring through training. The exam is just a stepping stone to gaining command over devising the right risk controls at the right time.
Is there a definite preparation time for CRISC Exam?
The preparation time for CRISC Exam varies from one individual to another. Based on professional commitments, individuals need to take out time for the following:
Thorough study of every topic in the course curriculum.
Attending training sessions as scheduled with full concentration.
Taking ample mock exams and reviewing the answers.
Does CRISC Exam preparation get affected due to a wrong selection of training mode?
For some, online training sessions work best while a classroom session would be more suitable for others. Individuals need to undertake self-analysis regarding their convenience, time availability, and level of comprehension to select the right option.
Why is CRISC Certification now a means of foraying into different jobs?
Cybersecurity issues are no more restricted to the banking or finance sector but have spread far and wide. Entering the different industrial sectors, cyber crimes have increased the significance of CRISC Certification holders in these arenas.
What are the areas of expertise that a CRISC Certification holder is supposed to excel in?
A CRISC Certification holder is expected to have command of the following:
Risk control and reporting.
Risk response and treatment.
IT risk assessment and identification.
What does CRISC Certification demonstrate to recruiters?
Recruiters realize that an individual possessing CRISC Certification is the right candidate. He/she has the potential to design, implement, and examine information security controls. Certified individuals have a hunch of the possible risks to an organization and they can identify those, as well.
Does CRISC Certification keep professionals ahead of others in the IT risk management field?
In the process of maintaining CRISC Certification credentials, professionals constantly upgrade their expertise and knowledge. This makes an individual stand out in the crowd and always stay ahead of non-certified professionals.
Why should a professional opt for CRISC Certification for working abroad?
CRISC Certification holders are valued by organizations across the globe due to the worldwide recognition of this certification. Professionals can easily land a job in their favorite destination after becoming a certified professional.
How many CRISC Certification holders are there at present approximately?
The number of CRISC Certification holders ranges from 26,000 to 30,000 approximately. So, there is still time for individuals to become pioneers in attaining this certification before the present number escalates.
Can individuals possessing CRISC Certification, expect a salary raise?
CRISC Certification owners get a relatively high remuneration. They have the privilege to command a salary raise or promotion based on the challenges they take at the workplace.
Is CRISC Certification essential for a robust resume?
CRISC Certification adorns the resume of an IT risk management professional and makes it more appealing to employers. The vast syllabus professionals has to go through for clearing the certification exam covers every possible aspect of information security risk mitigation. An employer is convinced about a certified individual's competencies in using the latest tools of risk control. This accreditation is proof of it thereby, making a professional's resume more credible.
How does a corporation benefit from hiring CRISC-certified professionals?
CRISC-certified professionals possess the experience and knowledge needed to detect vulnerabilities in an enterprise's data privacy. They assist organizations in improving the latter's approach to third-party security. Keeping accessibility to confidential information in check is one of their prime responsibilities.
Is previous work experience needed to obtain CRISC Certification?
The demand for previous work experience within 5 years of appearing for the CRISC Exam makes this certification special. ISACA entertains no gaps in risk management work experience and thus, gets it verified by seasoned employers. Aspirants need to be working professionals in a minimum of 2 out of the 4 CRISC domains.
CRISC Examination Procedure
PREPARE
Go through the intense 4 days CRISC Training offered by Unichrone. Fulfil all the requirements, specified by ISACA before the examination.
APPLY
Apply for the CRISC Exam, whilst filling up all necessary details. Choose the suitable date for the exam after paying the exam fees.
ACQUIRE
Get certified as CRISC professional after clearing the exam.

Kenneth Beard
Project Manager
Very engaging course with real world context and wonderful examples. Helped to expand my knowledge as a direct result of it.

Tom Eeartman
Head-Supplier Management
Super awesome faculty! The best part of the training was lots of real time case studies and interactive sessions. Learnt many new concepts.

Pavit Kenth
Technical Director MCI Ltd
Interesting, Focused, Real life case studies. The material was a comprehensive presentation of Lean principles and Six Sigma.

Saad Alsheddi
Head Of Operations
Really interesting, a lot of knowledge about processes, in many areas and departments, helped to understand the subjects easily.

Jernej Hercog
Manager-Engineering Services
I opted for Instructor led Online Session. The training was very well executed. It was awesome and exceeded my expectations.
Register for a free session with our trainer
Faculty and Mentors
Our certified and highly experienced trainers are handpicked from various industries to assist aspirants with practical insights into the field, thereby providing a comprehensive understanding of fundamentals and complex terminologies
Recent surveys reveal the issue of third-party data encryption sufferers. The sufferers are approximately 60 percent of the leading corporations. Only a few can affirm their data security while the rest are in serious need of it.
Risk governance and assessment are the core features of CRISC Training. Individuals acquire insights into the enormous impact of IT security breaches on an enterprise. They also learn how to combat such challenges and reduce their intensity for smooth sailing of the business.
Rapid digital transformation, advancing technology, and large-scale usage of IT are the main causes of increasing cyber crimes. On the flip side, the demand for CRISC Certification holders is also increasing.
An organization's CEO needs to be equally knowledgeable in its technical and non-technical aspects. CRISC Certification empowers individuals to design and supervise risk controls for their organizations' information systems. On the other hand, they can identify the evolving business requirements and the associated risks.
A brand's popularity to quite an extent rests on its assurance of secure transactions to customers. CRISC-trained individuals take care of that thereby, retaining consumers' faith in a product/company.
Yes, they do so in the interest of an organization to keep its business running. Such individuals are adept at risk mitigation strategies to avoid the consumer-shared valuable data from getting misplaced. With customers mostly resorting to virtual transacting platforms, businesses need to be extra careful.
CRISC Certification validates an individual's risk management knowledge which is sure to turn heads. Recruiters can rely on professionals with such accreditation as the most suitable candidate in their hiring list. This certification ascertains and broadens the scope of employment in IT risk management for professionals.
CRISC Certification covers the knowledge of business regulatory compliances and the ways to meet them. Certified individuals enforce the required observances of business ethics in enterprises and corporations. They ensure that businesses are legally compliant and meet the necessary standards without any kind of violation.
Creditability
Robust Resume
CRISC Certification is the only credential focused on enterprise IT risk management. Obtaining this certification can help your resume seem robust and strong. It is an additional experience for the CV, which will aid in improving job possibilities.
Recognize
Become desirable employee
CRISC Certificate upgrades your skills, making you more competent in risk management and information systems control for any firm. The certificate increases your worth from the perspective of organizations looking to manage their IT risks
Validation
Evidence of expertise
Certified in Risk and Information Systems Control Certification is evidence of professionals' expert skills in risk management, gaining a competitive advantage over peers, to ultimately acquire more distinguished positions and higher salaries.
Achieve
Acquire new skills
Knowledge and understanding of risk management-related topics are essential factors for achieving the CRISC Certification. Enrolling in CRISC Training enables them to acquire the necessary skill set, resources, and tools to gain in-depth knowledge of the subject.
Our Global Clients