Get Certified in Blockchain Technology to Transform Your Career
Blockchain is a distributed database or ledger shared among a computer network's nodes. They are essential to establish a secured and decentralized transaction record in cryptocurrency systems. Blockchain enables businesses to increase innovation, reduce costs, improve security, and improve transparency. As a result, enterprises look for competent professionals to assist them in implementing Blockchain technologies. Obtaining Blockchain Certificate in Cyprus enhances professionals' competencies to work with Blockchain. It even provides access to diverse career options. Additionally, the certification is globally accepted, enabling experts to work abroad.
Blockchain Training in Cyprus
Blockchain Training in Cyprus enables professionals to comprehend Blockchain technology. It comprises its core values, components, and the idea of decentralization. This training course covers all the fundamentals of Blockchain and its use in various industries. Blockchain technology requires addressing complex security, scalability, and consensus mechanisms challenges. So, enrolling for Blockchain Course in Cyprus fosters problem-solving and critical thinking skills. The course covers all the essential fundamentals of Blockchain and its uses in various industries. Undergoing Blockchain Course will prepare professionals for the growing demand in the industry.
Key Features of Blockchain Training Course
Unichrone offers an interactive Blockchain Certification Course in Cyprus for IT professionals and individuals interested in Blockchain. Certified trainers guide participants throughout the training program. They use industry-recognized case studies and real-life examples to help professionals understand Blockchain-based currencies like Bitcoin and Ethereum. The course includes detailed study guides and mock tests. This will help professionals to build Blockchain applications and programming for their organizations. Our trainers offer their in-depth insights to help professionals gain hands-on experience. This prepares professionals to apply their skills within the organization effortlessly. Unichrone provides Training and Certification in Blockchain across multiple cities in Cyprus.
2 Day Interactive Instructor –led Online Classroom or Group Training in Cyprus
Course study materials designed by subject matter experts
Mock Tests to prepare in a best way
Highly qualified & expert Blockchain Trainers with vast experience
Course Completion Certificate
End-to-end support via phone, mail, and chat
Get 16 CPE
Enrich with Industry best practices and case studies
Blockchain Course adhered with International Standards
Convenient Weekday/Weekend Blockchain Training Course schedule in Cyprus
Corporate Group Training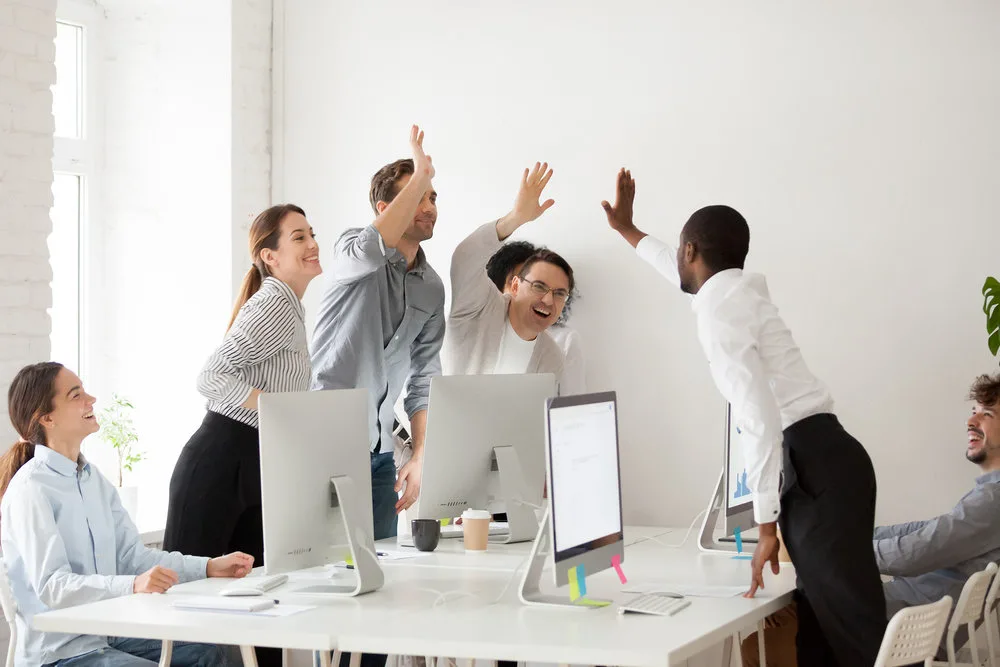 Customized Training
Live Instructor-led
Onsite / Online
Flexible Dates
Request for Corporate Group Training
Blockchain Exam Format
Exam Name
Blockchain Certification
Exam Cost
Included in the Training Fee
Exam Format
Multiple Choice-Online
Total Questions
50
Passing Score
70%
Exam Duration
90 Minutes
Blockchain Training Benefits
Higher Salary
With this renowned credential, aspirants earn higher salary packages when compared to non-certified professionals in the field
Individual accomplishments
Aspirants can look for higher career prospects at an early stage in their life with the most esteemed certification
Gain credibility
Owning the certification makes it easier to earn the trust and respect of professionals working in the same field
Rigorous study plan
The course content is prescribed as per the exam requirements, covering the necessary topics to ace the exam in the first attempt
Diverse job roles
Attaining the certification enhances the spirit of individuals to pursue diverse job roles in the organization
Sophisticated skillset
With this certification, individuals acquire refined skills and techniques required to play their part in an organization
Blockchain Course Curriculum
1.Introduction to Blockchain

Topics

· What is Blockchain?
· History of Blockchain
· Explaining Distributed Ledger
· Blockchain ecosystem
· Explaining Distributed Ledger

2.Introduction to Ethereum

Topics

· Ethereum : Blockchain with smart contract
· What is Ether?
· Bitcoin vs Ethereum Blockchain
· What is Ethereum wallet?
· What is Smart Contract?
· Ethereum clients
· Geth Introduction
· Setting up Private Blockchain using Geth

3.Types of Blockchain

Topics

· Private/Consortium/Permission-less
· Public/Permissioned implementation difference
· What Blockchain has to offer across Industry?
· Companies currently using Blockchain
· Overview of what we are going to study in this course
4.Learn Solidity

Topics

· Introduction to solidity
· Hands on solidity
· Understand and implement different use cases
· Implement and deploy smart contract on Blockchain

5.Key Concepts of the Blockchain

Topics

· Mining -Mining algorithm
· Node, peer and block explanation
· Merkle tree and Blockchain
· Consensus Mechanisms- proof of work , proof of stake
· How Bitcoin Blockchain works?
· What is Transaction?

6.Solidity

Topics

· Setting up the environment
· Tools to install – Truffle , Metamask ,Testrpc
· Implement and deploy your first Dapp
· Different use cases for implementation of Dapp
7.Future Scope

Topics

· Talk about the future of the Blockchain
· What is Hyperledger?
· What is Hashgraph?
· Discussion on current research on Blockchain
· Understand current industry challenges and needs
· Conclude the course
Frequently Asked Questions
Why is Blockchain Training needed?
Blockchain technology makes peer-to-peer transactions easy without the use of third-party vendors. This makes transactions easy to process and takes very little time to complete. This new technology has primarily found its uses in the IT, manufacturing, banking, finance, and services industries. Major organizations implementing Blockchain technology to drive their business processes have a huge demand for trained and certified Blockchain professionals. Blockchain professionals are skilled in the concept of Blockchain technology and know-how to build applications using the technology.
How can Blockchain Training be beneficial?
Blockchain technology has been termed as "the technology of the future" and rightly so, it has made peer-to-peer transactions fast and reliable. There is a growing demand for skilled Blockchain professionals to build applications and programming that drives business processes across all industries. This training and certification in Blockchain will provide professionals interested in starting their careers in the Blockchain domain all the essentials of Blockchain technology, their implementation in the organization's business process, and drive growth. Certified Blockchain professionals are knowledgeable in Cryptocurrency and Blockchain technology.
What is the prerequisite to enroll in the Blockchain Training Course in Cyprus?
There is no prerequisite to enroll in the Blockchain Training Course in Cyprus.
What are the key features of the Blockchain Certification Training Course?
The Blockchain Certification Training Course from Unichrone includes the following:
Introduction to Blockchain technology and its implementation in practice
Hands-on experience and industry best practices methods
Course study guides and mock tests for better understanding
Highly qualified and certified trainers with vast experience in Blockchain technology
Industry-recognized course completion certification
Who should register for the Blockchain Certification Course?
Any individual or professional interested in starting their career in Blockchain technology implemented in various industries like IT, BFSI, Manufacturing, Packaging, etc. should register for our Blockchain Training Course in Cyprus.
How is Bitcoin Blockchain programmed?
Bitcoin is programmed in C++ code language.
Will Blockchain Certificate expire?
No, a Blockchain Certificate is valid for a lifetime.
What can I do after attaining Blockchain Certificate?
Blockchain Certificate holders can opt for job roles such as Blockchain Engineer, Blockchain Project Manager, Blockchain Legal Consultants, Blockchain Developer, and Blockchain Web Designer.
Do companies still use blockchain technology?
Companies such as Samsung, IBM, Microsoft, Oracle, Intel, Pfizer, Toyota, Walmart, Goldman Sachs, Alibaba, Nestle, and Amazon use Blockchain technology.
Do Blockchain jobs pay well?
According to Payscale, Blockchain-certified professionals can earn an average salary of USD 100,000 per year.
How long does it take to prepare for the blockchain certification?
Individuals interested in pursuing a career in Blockchain technology and cryptocurrency can enroll in Blockchain Training. At the end of the session, candidates who attempt the exam and score 70% will receive their certification immediately. As a result, the time period required to earn the certification depends on the potential of individuals.
What are the principles of Blockchain?
The following are the five principles of Blockchain:
Decentralized
Peer-to-peer
Transparency with pseudonymity
Irreversibility of records
Computational logic
What are the various Blockchain platforms?
Ethereum
Hyperledger Fabric
R3 Corda
Ripple
Quorum
Is there a Blockchain Exam to receive the Blockchain certification?
Yes. We conduct an exam to measure a candidate's knowledge of Blockchain and award the Blockchain Certification after successful assessment.
What is the cost of Blockchain Exam?
The exam fee is included in the Blockchain Training fee.
When is the Blockchain Exam conducted?
We conduct the Blockchain Exam at the end of the training course.
What is the format of the Blockchain Exam?
Blockchain Exam consists of 50 multiple choice questions with a time duration of 90 minutes.
What is the passing score of the Blockchain Exam?
The passing score of the Blockchain Exam is 70%.
Is Blockchain Exam conducted online?
Yes, Blockchain Exam is is conducted online. Candidates can take the Blockchain Exam either from home or from the office.
Can I retake Blockchain Exam?
Yes, candidates can retake Blockchain Exam by paying an additional fee.
Who conducts Blockchain Exam in Cyprus?
Unichrone conducts Blockchain Exam in Cyprus.
What is meant by Blockchain?
Blockchain technology is used to store and transfer data using a decentralized system in distributed ledgers. This new technology has quickly become the most popular technology among major industries dealing with transactional elements.
What is the main purpose of Blockchain Certification?
Blockchain technology records information that makes it difficult to cheat and hack the system thus securing peer-to-peer transactions. With the help of a Blockchain Certification, professionals can validate their knowledge and skills to help their organizations achieve better productivity and evolve their security systems.
Why opt for certification in Blockchain?
Certification in Blockchain will give professionals a competitive edge over their non-certified counterparts and help them get started in the promising Blockchain domain.
Can non-technical people learn blockchain?
Yes, non-technical people can also learn Blockchain. However, they can easily learn about concepts and techniques of Blockchain by attending Blockchain Training in Cyprus offered by Unichrone.
Do I need programming knowledge for blockchain?
Individuals need programming knowledge of C++, C-Sharp, C, Scala, Java, and Python to learn blockchain.
Is blockchain a good career in 2022?
Blockchain is one of the fast-growing industries in the IT field. As a result, pursuing a career in the Blockchain offers a variety of job opportunities as well as the chance to work on innovative projects.
Why is blockchain used in cryptocurrency?
Every transaction in cryptocurrency is recorded and secured using blockchain technology. Further makes it easier for Bitcoin and other cryptocurrencies to function without the need for a central authority.
Why do organizations need Blockchain technology?
The followings are the benefits of using Blockchain in an organization:
Improve security and privacy
Reduce costs
Visibility and traceability
Individual control of data
Work faster
Which industries are hiring Blockchain professionals?
Industries such as Banking, Information Technology, Finance, Services, Manufacturing, and Infrastructure hires Blockchain professionals.
What are the modes of Blockchain Training in Cyprus?
Unichrone offers Blockchain Training in live online and group classroom sessions in Cyprus. Candidates can select any one of these methods to attend the training.
Blockchain Examination Procedure
PREPARE
Attend intense 2 day Blockchain Training offered by Unichrone. Fulfil all the requirements before the examination.
APPLY
Apply for the Blockchain Certification Exam, conducted by Unichrone, whilst filling up all necessary details. Choose the suitable date for the exam.
ACQUIRE
Get certified Blockchain after clearing the exam.You will receive an email confirming the status.

Kenneth Beard
Project Manager
Very engaging course with real world context and wonderful examples. Helped to expand my knowledge as a direct result of it.

Tom Eeartman
Head-Supplier Management
Super awesome faculty! The best part of the training was lots of real time case studies and interactive sessions. Learnt many new concepts.

Pavit Kenth
Technical Director MCI Ltd
Interesting, Focused, Real life case studies. The material was a comprehensive presentation of Lean principles and Six Sigma.

Saad Alsheddi
Head Of Operations
Really interesting, a lot of knowledge about processes, in many areas and departments, helped to understand the subjects easily.

Jernej Hercog
Manager-Engineering Services
I opted for Instructor led Online Session. The training was very well executed. It was awesome and exceeded my expectations.
Register for a free session with our trainer
Select your city to view Blockchain Certification Training Course Schedule in Cyprus
Faculty and Mentors
Our certified and highly experienced trainers are handpicked from various industries to assist aspirants with practical insights into the field, thereby providing a comprehensive understanding of fundamentals and complex terminologies
The Blockchain Certification Training Course is a 2-day interactive training course available in the live online format and the group classroom sessions across multiple cities in Cyprus.
The Blockchain Certification Training Course from Unichrone includes the following:
Introduction to Blockchain technology and its implementation in practice
Hands-on experience and industry best practices methods
Course study guides and mock tests for better understanding
Highly qualified and certified trainers with vast experience in Blockchain technology
Industry-recognized course completion certification
Through Blockchain Training, one learns secure accounting of virtual currencies, such as BitCoin. The candidate acquires expertise in facilitating the safe transfer of cryptocurrencies to ease business transactions.
An individual who has obtained Blockchain Certification in Cyprus is enabled with digital transaction knowledge. Such accredited professionals are adept at supervising the digital functions related to transactions and accounting.
Individuals pursuing for Blockchain Training Certification in Cyprus are valued by recruiters. Organizations hire them to create programmable currency transaction platforms for their customers.
Any individual or professional interested in starting their career in Blockchain technology implemented in various industries like IT, BFSI, Manufacturing, Packaging, etc. should register for our Blockchain Training Course in Cyprus.
The course outline for Blockchain Certification Training Course in Cyprus is as follows:
Introduction to Blockchain technology
Understanding Blockchain's peer-to-peer transactions
Cryptocurrency and their types- Bitcoin and Ethereum
Building Blockchain applications and programming
Implementation of Blockchain transactions and their benefits
Implementing a Blockchain infrastructure has proved to be lucrative for organizations. Thus, enterprises are in search of professionals who have undergone Blockchain Training in Cyprus.
One should obtain Blockchain Training Certification in Cyprus to become empowered for plagiarism control. Certified individuals ensure that the organization keeps track of its business's patents, trademarks, and rights.
Individuals passionate about Blockchain software development must undergo Blockchain Training in Cyprus. This training provides them with an insight into Blockchain concepts.
Essential Tips to Get Through the Blockchain Exam in Cyprus
In this era of digitization, even the conventional ledger has assumed a digitized form, which is referred to as Blockchain technology. It is a framework that allows the storage of public transactional records in multiple databases. The authenticity of each transaction is maintained by its owner's digital signature. Despite sharing of these transactional data across a network of computers, they cannot be corrupted but only be viewed by non-owners. Business organizations hire professionals who have proved their expertise by clearing the Blockchain Exam.
Why Should One Attempt the Blockchain Exam?
By taking the Blockchain Exam in Cyprus, the candidate realizes if he/she is capable of implementing this technology. This exam takes place for a duration of one and a half hours during which 50 multi-response questions have to be answered. One has to score a minimum of 70% to get through the exam.
Aspirants stay at advantage by clearing the Blockchain Exam. This is a technology acquiring gradual acceptance from more sectors apart from finance. It has proved effective for corporations and enterprises that need to keep track of bulk financial transactions. The exam result validates the candidate's efficiency in implementing and maintaining a blockchain framework for an organization.
Read More
Modern Notion
Innovative approach
Utilize our Blockchain Training Course to learn about the modern notion of Blockchain Technology. Understand its significance in the functioning of the modern business organization and implement the learnings effectively to improve the business processes.
Cruise
Navigate through business
Our Blockchain Training and Certification Course in Cyprus is created by keeping the latest technological evolution in mind. Navigate through modern business operations by having a firm knowledge of Blockchain technology.
Break Through
Create new possibilities
With the help of our training and certification course in Blockchain, gain an in-depth understanding of the uses of this innovative new technology in the day-to-day operations of your organization. Implement the learnings in practice and create new possibilities for your business.
Cohesive
Validate skills
Earn the industry-standard Blockchain Certification to validate your skills in using Blockchain Technology in practice. Get better job opportunities and earn better than your non-certified counterparts.
Our Clients