Need for DevOps
The term DevOps is a combination of development and operations. It signifies the collaborative approach of the organization's application development and IT operation department. Applying DevOps framework enables the IT team to coexist with the application development team and align their tasks with business requirements. In addition, this framework allows organizations to integrate the processes between both teams to overcome the disadvantages of traditional models.
DevOps Certification Training
Individuals aspiring to comprehensively understand DevOps can take up DevOps Certification Training program offered by Unichrone. Professionals attending the training course gain knowledge on various DevOps tools like Git, Jenkins, Docker, Grafana, and so on. The DevOps Training program is designed to assist professionals in gaining hands-on experience and a thorough understanding of DevOps and its tools. Individuals need to attend the 2-day DevOps Training program in order to meet the requisites for the exam.
The DevOps Training course is conducted across various countries globally. Participants can easily enroll for live online instructor-led method or in-classroom method of training. Our qualified trainers further conduct mock tests and present case studies that can assist in understanding the framework better. At the end of the DevOps Training program, candidates are required to attempt the exam conducted by Unichrone. Participants who score the required pass percentage can obtain the DevOps Certification.
Key Features of DevOps Certification Training
Candidates attending DevOps Training program gain insights on the approach through certified trainers. In addition, our trainers assist professionals to grasp the technicalities of various DevOps tools utilized by organizations. This in turn enables professionals to be industry-ready and highly sought-after. DevOps Certification entitles professionals to possess the required skills to manage various DevOps tools and get recognized easily by large organizations.
2 Day Interactive Instructor –led Online Classroom or Group Training
Course study materials designed by subject matter experts
Mock Tests to prepare in a best way
Highly qualified, expert & accredited trainers with vast experience
Get 16 hours contact hours(PDU's) certificate
Enrich with Industry best practices and case studies
DevOps Training Course adhered with International Standards
Convenient Weekday/Weekend DevOps Training schedule
Corporate Group Training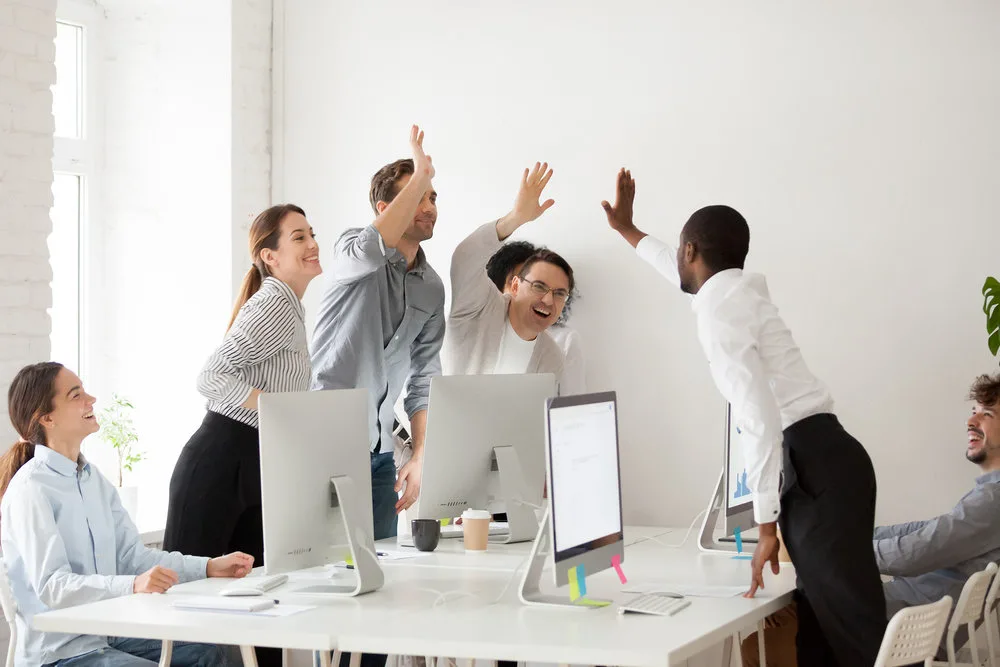 Customized Training
Live Instructor-led
Onsite / Online
Flexible Dates
Request for Corporate Group Training
DevOps Exam Format
Exam Name
DevOps Certification
Exam Cost
Included in Training cost
Exam Format
Multiple Choice, Closed book
Total Questions
40 Questions
Passing Score
26 marks required to pass (out of 40 available), equivalent to 65%
Exam Duration
60 minutes
DevOps Course Curriculum
11. Nagios

Topics

· Introduction to Continuous Monitoring
· Introduction to Nagios
· Installing Nagios Preview
· Nagios Plugins(NRPE) and Objects
· Nagios Commands and Notification

12. DevOps on Cloud

Topics

· Why Cloud?
· Introduction to Cloud Computing Preview
· Why DevOps on Cloud?
· Introduction to AWS
· Various AWS services
· DevOps using AWS

13. AWS EC2 and IAM

Topics

· Virtualization
· Amazon Web Services (AWS)
· Benefits of AWS
· AWS Global Infrastructure
· AWS: IAM
· Components of IAM
· Managing users with IAM
· Amazon Machine Image (AMI)
· Security Groups in AWS
· Virtualization
· Amazon Elastic Compute Cloud (EC2) and Its Benefits
· Networking components associated with EC2
· Instance Store
DevOps Certification Benefits
Frequently Asked Questions
What is the benefit of enrolling in DevOps Training offered by Unichrone?
Aspirants can enroll in live online instructor-led DevOps course or in-classroom session provided by Unichrone. Our highly qualified trainers provide insights into the field through case studies and discussions. This assists aspirants to clear the exam in the first attempt.
What are the outcomes of DevOps Training?
On completion of DevOps Training course, aspirants will be able to:

Gain a comprehensive understanding of DevOps
Apply DevOps and its latest practices to the organizational structure
Instil automation and DevOps toolchains
Create key performance indicators to measure the success of DevOps
How long is the DevOps Training?
The DevOps Certification is hosted for 2 days across various countries.
Will I receive a course completion certificate?
Yes, on completion of the training session, candidates will receive a course completion certificate.
What is the format of the DevOps Exam?
The DevOps Exam comprises 40 multiple choice questions which have to be completed within 1 hour.
How can I pass DevOps Exam?
Professionals have to score atleast 26 marks to clear the exam and obtain the certification.
Is the DevOps Exam an open book exam type?
No, the exam is conducted in a closed book manner.
When can I receive the results of the DevOps Exam?
Candidates will receive their results immediately after completion of the exam.
What is DevOps?
DevOps is a culture followed by IT organizations globally to integrate software development and operations. The integration assists organizations to enhance communication between IT operations and the development team. this further increases the efficiency of products delivered to customers. DevOps Certification entitles professionals to master such skills and reduce the costs and lead times for the organization.
Why do I need DevOps Certification?
DevOps Certification has gained global recognition in recent years. Owning the certification helps organizations to easily recruit professionals who are well-versed with DevOps. In addition, DevOps Certified professionals earn higher salary packages than non-certified professionals.
Who can enroll for DevOps Certification?
DevOps engineers, integration specialists, operations managers, system administrators, network administrators, project managers and any individual pursuing a career in IT can pursue DevOps Certification.
Are there any prerequisites for pursuing DevOps Certification?
No, there are no prerequisites for pursuing DevOps Certification.
DevOps Examination Procedure
PREPARE
Attend intense 2 day DevOps Training offered by Unichrone.
APPLY
Apply for the DevOps Exam, conducted by Unichrone, whilst filling up all necessary details. Choose the suitable date for the exam after paying the exam fees.
ACQUIRE
Get certified in DevOps after clearing the exam. You will receive an email confirming the status.

Kenneth Beard
Project Manager
Very engaging course with real world context and wonderful examples. Helped to expand my knowledge as a direct result of it.

Tom Eeartman
Head-Supplier Management
Super awesome faculty! The best part of the training was lots of real time case studies and interactive sessions. Learnt many new concepts.

Pavit Kenth
Technical Director MCI Ltd
Interesting, Focused, Real life case studies. The material was a comprehensive presentation of Lean principles and Six Sigma.

Saad Alsheddi
Head Of Operations
Really interesting, a lot of knowledge about processes, in many areas and departments, helped to understand the subjects easily.

Jernej Hercog
Manager-Engineering Services
I opted for Instructor led Online Session. The training was very well executed. It was awesome and exceeded my expectations.
Register for a free session with our trainer
Faculty and Mentors
Our certified and highly experienced trainers are handpicked from various industries to assist aspirants with practical insights into the field, thereby providing a comprehensive understanding of fundamentals and complex terminologies
The DevOps Certification is offered by Unichrone at the end of the Training program.
The DevOps Certification is valid for a lifetime.
Individuals are required to enroll in DevOps Training and attempt the exam. On scoring the required minimum marks, aspirants can attain the DevOps Certification.
Individuals can access the training material, case studies, and mock tests while attending the DevOps Course
Incorporate
Understand the DevOps concept
Our DevOps Certification Training helps you understand the concept of DevOps in detail. The incorporation of software development and operations helps organizations improve their business process in a continuous manner.
Derive
Obtain reliable solutions
Utilize our DevOps Training Course to get valuable insights about the various industry best practices used. Derive continuous and reliable software solutions to drive the productivity of your organization.
Encompass
Take in the knowledge
Gain practical knowledge about the concept of DevOps and use them in practice. Take in the instructions provided in our training and certification course in DevOps to learn all the terminology and vocabulary of DevOps.
Arrive at
Reach your desired goals
Earn the valuable DevOps Certification to reach your desired career goals. Validate your skills in deriving reliable software solutions for your organization through this industry-recognized certification.
Our Global Clients