Unveiling ISO 27001 Foundation Training Advantages
A new door opens for individuals aspiring to thrive in the world of IT. ISO 27001 Foundation Training is that entrance to the system of managing IT infrastructures of organizations. This training is a visualization of the framework and core concepts of ISMS. It starts from the scratch to familiarize with the functioning of a management system irrespective of any service. Thus, they get a clear notion of their responsibilities and roles in an organization including risk management. This program provides a precise understanding of the areas they are going to deal in. Aspirants acquire all the information related to the updated ISO 27001:2022 version which proves beneficial to organizations. The new assortment of security controls is also explained in this course with the vision of transforming professionals into business reformers for digitally well placed organizations.
ISO 27001 Foundation Certification Training
ISO 27001 Foundation Certification is counted among the most prominent information security certifications. Obtaining this improved edition of ISO certification demands compliance with even the slightest changes made to the terms. Individuals who have acquired ISO 27001 Foundation Certification are experts in reviewing those wording alterations in the upgraded ISO standard. Such certified professionals simplify the interpretations of renewed ISO injunctions for organizations to understand and operate accordingly.
Key Features of ISO 27001 Foundation Certification Training
An hour's ISO 27001 Foundation Exam with 20 multi-response questions is the official path for achieving this certification. Candidates shouldn't judge the simplicity of the exam by just going by a fewer number of questions. Every answer to be selected here assesses the proficiency of an individual in helping its organization sustain the ISO standard in its operations. The proficiency in data masking, activity monitoring, threat intelligence and several other departments gets evaluated. These are some of the security control items of the updated ISO 27001 benchmark. Individuals undergoing ISO 27001 Training are the future security planners of leading organizations. They will contribute to the positive changes in the field of IT management. Besides, certified individuals stay ahead of others while clearing ISO 27001 interview rounds of their desired jobs.
1 Day Interactive Instructor –led Online/Classroom or Group Training
Course study materials designed by subject matter experts
Mock Tests to prepare in a best way
Highly qualified, expert & accredited trainers with vast experience
Enrich with Industry best practices and case studies
ISO 27001 Foundation Course is adhered with International Standards
End-to-end support via phone, mail, and chat
Convenient Weekday/Weekend ISO 27001 Foundation Training schedule
Corporate Group Training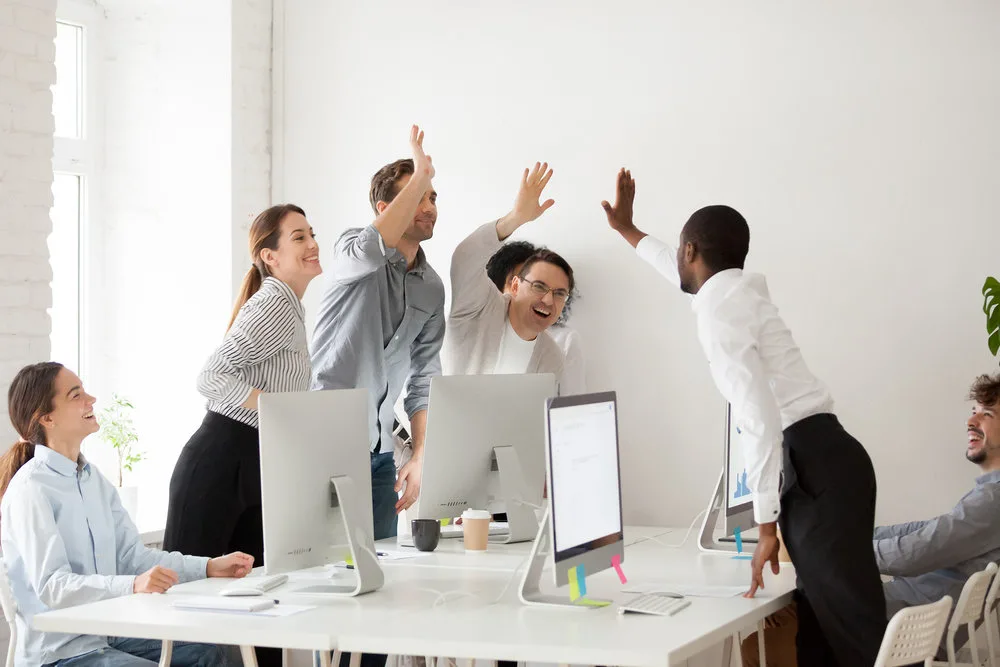 Customized Training
Live Instructor-led
Onsite / Online
Flexible Dates
Request for Corporate Group Training
ISO 27001 Foundation Exam Format
Exam Name
ISO 27001 Foundation Certification
Exam Format
Multiple Choice
Total Questions
20
Passing Score
70% or more
Exam Duration
60 Minutes
ISO 27001 Foundation Course Curriculum
1.Introduction

Topics

· The 27001 standard
· 27001 mission
· 27001 high-level methodology
· 27001 focus
· Common interrelationships
· Review and monitor
· Improvement and maintenance
· Clauses of ISO 27001
ISO 27001 Foundation Certification Benefits
Frequently Asked Questions
What is the advantage of taking up ISO 27001 Foundation Training?
Individuals taking up ISO 27001 Foundation Course by Unichrone gain an in-depth understanding of concepts and policies involved in ISO 27001. The extensive training material, case studies, and discussions provided during the training session help candidates to ace the exam without any hassles.
How long is the ISO 27001 Foundation Training?
The ISO 27001 Foundation Training is conducted for a day across various countries.
What skills will I acquire by attending ISO 27001 Foundation Training?
On completion of ISO 27001 Foundation Training, trainees will be able to:
Apply the requirements of the standard to the ISMS
Interpret the relation between ISO 27001 and other regulatory frameworks
Analyze the complex terminologies, tools and techniques required to implement ISMS
Do you provide online ISO 27001 Foundation Training?
Yes, we provide ISO 27001 Foundation Training in live online instructor-led method and in-classroom method.
When is the ISO 27001 Foundation exam conducted?
The ISO 27001 Foundation Exam is conducted at the end of the training course.
What is the format of ISO 27001 Foundation Exam?
Individuals taking up ISO 27001 Foundation Exam are required to attempt multiple choice questions within 60 minutes. The Foundation exam is conducted in online mode.
Can I retake the exam if I fail to clear it in the first attempt?
Yes, candidates can retake the exam free for the second time. Subsequent attempts after 2nd attempt, the re-examination fees to be paid.
What is ISO 27001?
The ISO 27001 Standard is recognized internationally for providing the Information Security Management System framework. Businesses require the ISO 27001 Certification to showcase their compliance in protecting the information assets of the organization. Individuals need this certification to validate their skillset in applying the standard while designing an ISMS.
How will I benefit from ISO 27001 Foundation Certification?
The ISO 27001 Foundation Certification is awarded to individuals who are well-versed with the fundamentals of the standard. Often professionals in information security are known to pursue this certification to broaden their knowledge on the standard. This further helps in designing a best-in-class information security management system. As the certification is recognized internationally, certified professionals can pursue their dream jobs globally.
What is the process of obtaining ISO 27001 Foundation Certification?
Individuals willing to pursue ISO 27001 Foundation Certification are required to enroll in the ISO 27001 training course. At the end of the training session, candidates can take up the exam and score the required minimum marks. On clearing the Foundation exam, professionals are awarded with ISO 27001 Foundation Certification.
Are there any requirements to fulfill for pursuing ISO 27001 Certification?
No, individuals need not fulfill any requirements prior to the process of enrolling for the ISO 27001 Foundation Certification.
What exactly has changed in ISO 27001:2022?
The latest version of the ISO 27001 standard was released in the year 2022. It is published with the latest controls and clauses required for effectively managing ISMS.
ISO 27001 Foundation Examination Procedure
PREPARE
Attend intense 1 day ISO 27001 Foundation Training offered by Unichrone. Fulfil all the requirements before the examination.
APPLY
Apply for the ISO 27001 Foundation Exam, conducted by Unichrone, whilst filling up all necessary details.Attend the exam scheduled at the end of the training session.
ACQUIRE
Get certified ISO 27001 Foundation after clearing the exam. You will receive an email confirming the status.

Kenneth Beard
Project Manager
Very engaging course with real world context and wonderful examples. Helped to expand my knowledge as a direct result of it.

Tom Eeartman
Head-Supplier Management
Super awesome faculty! The best part of the training was lots of real time case studies and interactive sessions. Learnt many new concepts.

Pavit Kenth
Technical Director MCI Ltd
Interesting, Focused, Real life case studies. The material was a comprehensive presentation of Lean principles and Six Sigma.

Saad Alsheddi
Head Of Operations
Really interesting, a lot of knowledge about processes, in many areas and departments, helped to understand the subjects easily.

Jernej Hercog
Manager-Engineering Services
I opted for Instructor led Online Session. The training was very well executed. It was awesome and exceeded my expectations.
Register for a free session with our trainer
Faculty and Mentors
Our certified and highly experienced trainers are handpicked from various industries to assist aspirants with practical insights into the field, thereby providing a comprehensive understanding of fundamentals and complex terminologies
Professionals pursuing ISO 27001 Foundation Certification incur the costs of training and exam fees.
The Certification of ISO 27001 Foundation is awarded by Unichrone.
As per ISO 27001:2022, an organization must determine a risk assessment criteria for its IT security. This is required to ensure comparable, consistent, and valid results for mitigating potential cyber attack risks.
ISO 27001 Training is very fruitful in fulfilling the clause 7.4 of the ISO standard related to communication norms. The organization's need for external and internal communications regarding ISMS are taken care of by such trained professionals. They fulfill the ISO criteria of communication as in what, when, how, and with whom.
Documentation at every stage of a process or project that is data-driven is of prime importance. ISO 27001:2022 directs documentation and updation of information at various levels only to safeguard them from cyber criminals.
Professionals and individuals pursuing a career in information security can take up the certification of ISO 27001 Foundation.
On acquiring the ISO 27001 Foundation Certification, professionals can take up the certification of ISO 27001 Lead Auditor and ISO 27001 Lead Implementer.
Individuals attending ISO 27001 Foundation Training are well-versed in the changes made to ISO 27001:2022. Similarly, whenever the standard upgrades, they can interpret the changes in guidelines or new additions. Thus, they can apply the same to the existing ISMS of organizations they work in.
To become ISO 27001 Certified, every organization requires its ISMS to initiate and accomplish corrective actions. It must respond to an emerging non-conformity without further delaying and tackle its consequences, instead.
ISO 27001 Foundation Certification is advantageous for individuals desiring a career in the technical departments of the health care sector. The handling of bulk data of patients, case history, payment bills form the crux of this industry. Therefore, data privacy requires prime attention of such professionals.
Specialize
Increase your abilities
ISO 27001 Foundation Certification is a beginner-level credential offered to individuals pursuing a career in information security. As a result, being certified with ISO 27001 Foundation enables professionals to increase their abilities in securing information assets.
Consult
Develop oneself
ISO 27001 Foundation Certification has gained popularity across various nations. Professionals taking up ISO 27001 Foundation Certification are easily identified by organizations. This makes it easier for certified professionals to be different from regular professionals.
Versatile
Be adaptable
Pursuing ISO 27001 Foundation Certification enables professionals to gain knowledge about various aspects of the standard. This encourages professionals certified with ISO 27001 Foundation to be adaptable while applying the standard to the organization.
Strive
Be ambitious
Many professionals pursue a career in the field of information security. Professionals owning ISO 27001 Foundation Certification find it easier to get hired by organizations as they can demonstrate advanced skills in complying with the standard and earn a higher salary.
Our Global Clients