What is importance of COBIT5 Foundation Certification?
The COBIT 5 Foundation Certification in Mauritania is awarded to professionals pursuing a career in the governance of enterprise IT. COBIT 5 Foundation Certification is one of the entry-level certifications awarded by the Information Systems Audit and Control Association. Professionals pursuing COBIT 5 Foundation Certification gain in-depth insights into the process involved in aligning IT goals with the objectives of the business. Professionals certified with COBIT 5 Foundation indulge in creating a connection between IT and business to enhance the value of Information Technology. Organizations look forward to recruiting certified professionals in COBIT 5 who can assist in accomplishing the objectives for efficient IT governance.
COBIT5 Foundation Certification Training in Mauritania
During the COBIT 5 Foundation Training session, professionals can engage in interactive exercises conducted by trainers having vast experience in enterprise IT governance. The COBIT 5 Foundation Certification Training in Mauritania is conducted for a day across various cities. At the end of the COBIT 5 Training session, candidates need to attempt the exam and score passing marks to obtain the certification. Senior managers, business managers, IT managers, regulators, consultants, solution architects and individuals pursuing a career in IT can take up COBIT 5 Foundation Certification in Mauritania.
Key Features of COBIT5 Foundation Training in Mauritania
COBIT 5 Foundation Certification Training in Mauritania is offered through qualified trainers. Professionals gain knowledge of the latest techniques through real-life examples. This further trains aspiring COBIT 5 Foundation professionals to master the industry-standard practices and apply them while instilling COBIT into the organization's structure. The COBIT 5 Foundation Training in Mauritania session is offered by Unichrone in live online instructor-led method and in-classroom method.
2 Day Interactive Instructor –led Online Classroom or Group Training in Mauritania
Course study materials designed by subject matter experts
Mock Tests to prepare in a best way
Highly qualified, expert and accredited trainers with vast experience
Get 16 hours contact hours(PDU's) certificate
Enrich with Industry best practices and case studies
COBIT5 Foundation course adhered with ISACA's International standards
Convenient Weekday/Weekend COBIT 5 Foundation Training Course schedule in Mauritania
Corporate Group Training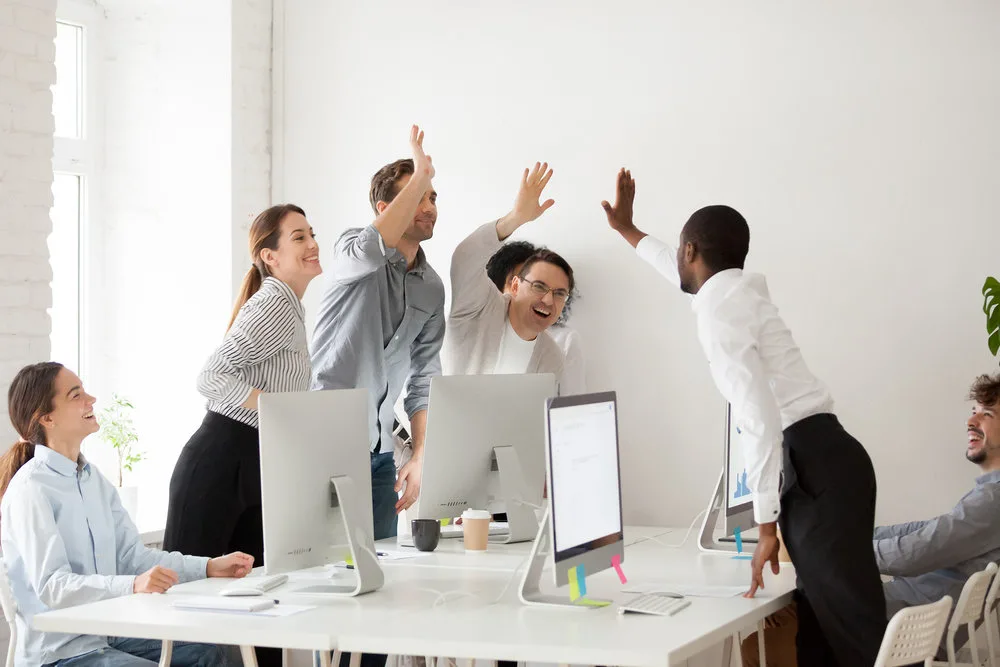 Customized Training
Live Instructor-led
Onsite / Online
Flexible Dates
Request for Corporate Group Training
COBIT 5 Foundation Exam Format
Exam Name
COBIT5 Foundation Certification
Exam Body
ISACA
Exam Format
Multiple Choice,Closed Book
Total Questions
50 questions per paper
Passing Score
25 mark or more required to pass (out of 50 available) – 50%
Exam Duration
40 Minutes
COBIT5 Foundation Certification Benefits
Higher Salary
With this renowned credential, aspirants earn higher salary packages when compared to non-certified professionals in the field
Individual accomplishments
Aspirants can look for higher career prospects at an early stage in their life with the most esteemed certification
Gain credibility
Owning the certification makes it easier to earn the trust and respect of professionals working in the same field
Rigorous study plan
The course content is prescribed as per the exam requirements, covering the necessary topics to ace the exam in the first attempt
Diverse job roles
Attaining the certification enhances the spirit of individuals to pursue diverse job roles in the organization
Sophisticated skillset
With this certification, individuals acquire refined skills and techniques required to play their part in an organization
COBIT 5 Foundation Course Curriculum
1.COBIT5 Overview And Key Features

Topics

· What is COBIT 5?
· COBIT 5 Scope
· History of COBIT 5
· The Drivers for COBIT 5
· Mapping COBIT 5 with other frameworks
· Mapping COBIT 5 in a business

2.Five COBIT 5 Principles

Topics

· Meeting Stakeholders Needs
· The Goals Cascade
· Covering an Enterprise Endo-to-end
· Single Integrated Framework
· Enabling a Holistic Approach
· Separating Governance from Management
3.Seven COBIT 5 Enablers

Topics

· COBIT 5 Enabler Dimensions
· Enabler 1 – Principles, Policy and Frameworks
· Enabler 2 – Processes
· Enabler 3 – Organizational Structures
· Enabler 4 – Culture, Ethics and Behavior
· Enabler 5 – Information
· Enabler 6 – Services, Infrastructure and Applications
· Enabler 7 – People, Skills and Competencies

4.COBIT Implementation

Topics

· Challenges to Success
· Key Success Factors
· COBIT 5 Lifecycle Approach
· COBIT 5 Implementation Lifecycle
· Phase 1 – What are the drivers?
· Phase 2 – Where are we now?
· Phase 3 – Where do we want to be?
· Phase 4 – What needs to be done?
· Phase 5 – How do we get there?
· Phase 6 – Did we get there?
· Phase 7 – How to Keep Momentum
· Business Case
5.COBIT 5 Process Capability Model

Topics

· What is a Process Assessment?
· What is the COBIT Assessment Program
· The Differences between a Capability and Maturity Assessment
· Overview of the COBIT 5 Capability Model & Assessments
· The Process Reference Model (PRM)
· The Process Assessment Model (PAM)
· The Measurement Framework
Frequently Asked Questions
What is the duration of COBIT5 Foundation Training in Mauritania?
The COBIT5 Foundation Training is conducted for 2 days in various cities of Mauritania.
Why do I need COBIT5 Foundation Training in Mauritania?
Unichrone offers COBIT5 Foundation Training through highly qualified trainers. During the training, candidates gain a deeper understanding of COBIT framework through practical insights. This prepares professionals to be industry-ready while looking for jobs.
Who can enroll in COBIT5 Foundation Training in Mauritania?
IT managers, business managers, IT developers, IT auditors, IT quality developers, and individuals willing to pursue a career in IT governance can enroll in COBIT5 Foundation Training in Mauritania.
Do you provide online COBIT5 Foundation Training in Mauritania?
Yes, Unichrone offers live online COBIT5 Foundation Training. During the live training, trainees and trainers log in at the same time. Candidates can attend the training session at the comfort of their home or office.
Is it mandatory to take up COBIT5 Foundation Exam?
Yes, aspirants willing to attain the certification of COBIT 5 Foundation are required to enroll in the training course and attempt the exam.
What is covered in COBIT5 Foundation Certification Exam?
The COBIT 5 Foundation Exam covers the fundamental elements of the COBIT framework, processes, and tools for managers to have a best-in-class IT governance and management system.
What is the passing score to clear COBIT5 Foundation Exam?
Individuals need to score atleast 50% or more to pass the COBIT5 Foundation exam and acquire the certification.
What is COBIT5?
COBIT 5 is a framework designed for professionals involved in mitigating the gaps existing between technical aspects, control requirements, and business risks. In simple terms, COBIT acts as a guideline for organizations operating across various industries. The framework requires businesses to ensure the quality, control, and reliability of information systems instilled within the organization.
Is COBIT Foundation Certification worth it in Mauritania?
The COBIT5 Foundation Certification is recognized across various countries. This enables professionals owning the certification to pursue jobs globally. In addition, professionals certified with COBIT 5 earn higher salary packages than their non-certified counterparts. As a result, pursuing COBIT 5 Foundation Certification is worth it.
How can I get certified with COBIT5 Foundation?
Individuals need to enroll in COBIT5 Foundation Training offered by Unichrone. On completion of the training session, individuals need to attempt the foundation exam and score passing marks. Thereafter, individuals can obtain the COBIT5 Foundation Certification from ISACA.
Are there any criteria to be met before pursuing COBIT5 Foundation Certification in Mauritania?
No, there is no criterion to be met for pursuing COBIT5 Foundation Certification in Mauritania.
COBIT5 Foundation Examination Procedure
PREPARE
Attend intense 2 day COBIT5 Foundation Training offered by Unichrone. Fulfil all the requirements specified by the ISACA before the examination.
APPLY
Apply for the COBIT5 Foundation Exam, conducted by ISACA, whilst filling up all necessary details. Choose the suitable date for the exam after paying the exam fees.
ACQUIRE
Get certified COBIT5 Foundation after clearing the exam. You will receive an email confirming the status.

Kenneth Beard
Project Manager
Very engaging course with real world context and wonderful examples. Helped to expand my knowledge as a direct result of it.

Tom Eeartman
Head-Supplier Management
Super awesome faculty! The best part of the training was lots of real time case studies and interactive sessions. Learnt many new concepts.

Pavit Kenth
Technical Director MCI Ltd
Interesting, Focused, Real life case studies. The material was a comprehensive presentation of Lean principles and Six Sigma.

Saad Alsheddi
Head Of Operations
Really interesting, a lot of knowledge about processes, in many areas and departments, helped to understand the subjects easily.

Jernej Hercog
Manager-Engineering Services
I opted for Instructor led Online Session. The training was very well executed. It was awesome and exceeded my expectations.
Register for a free session with our trainer
Select your city to view COBIT5 Foundation Certification Training Course Schedule in Mauritania
Faculty and Mentors
Our certified and highly experienced trainers are handpicked from various industries to assist aspirants with practical insights into the field, thereby providing a comprehensive understanding of fundamentals and complex terminologies
Individuals taking up COBIT 5 Foundation exam in Mauritania can attend the training program offered by Unichrone. In addition, students can refer to the reference material suggested by ISACA while prepping for the exam. This enables candidates to clear the exam without any hassles.
Candidates need to schedule their COBIT 5 Foundation Exam through ISACA website by selecting the dates as per their convenience.
Businesses in the IT sector showcase their efficacy in operations by applying the COBIT framework. COBIT ensures that the quality and reliability of the information system instilled within an organisation is standardised. This makes it easier for businesses to achieve their goals and stay ahead of competitors.
No, the COBIT 5 Foundation Certification offered by ISACA does not have an expiry.
Imprint
Promote your abilities
COBIT 5 Foundation Certification showcases a professional's holistic understanding of governing an organization's information systems. Earning the COBIT 5 Foundation Certification itself exhibits that a professional has the necessary skillset to handle Info Sec
Initiate
Achieve your goals
Individuals interested in pursuing a career in IT sector need to stand out from the crowd of regular professionals. COBIT 5 Foundation Certification encourages professionals in Mauritania to possess the competencies to get recognized and pursue their dream jobs
Apprehend
Seize the opportunities
COBIT 5 Foundation Certification is governed and offered by ISACA. As a result, the certification is recognized internationally. This in turn increases the number of opportunities available for professionals acquiring Control Objectives For Information and Related Technologies (COBIT) Foundation Certification in Mauritania
Appreciate
Boost your salary
Individuals pursuing COBIT 5 Foundation Certification in Mauritania gain insights into the governance of information technology. This assists certified COBIT 5 Foundation professionals to boost their salaries and earn higher packages than their counterparts in the field
Our Clients