Unlock Numerous Career Opportunities With CRISC Certification
CRISC Certification by ISACA is globally recognized in the area of IT risk management and control. The certification verifies the candidate's ability to recognize and control IT risks. Owning CRISC Certificate in Singapore certifies professionals' competence in implementing effective control measures. It increases individuals' value in organizations that seek to manage Information Technology risks. The credential makes a professional suitable for higher-level positions with higher salaries. Certified professionals assist in integrating IT risk management with company goals and strategy. Attending the CRISC Training sessions allows individuals to gain knowledge of IT security, processes and controls. Such professionals are fully empowered to manage the risks associated wit IT infrastructure of the organization. In addition, CRISC Training sessions in Singapore Singapore enable aspiring individuals to formulate risk management strategies, implement robust risk mitigation measures and align risk controls with enterprise's legal compliance.
CRISC Training in Singapore Singapore
Candidates must fulfill certain CRISC requirements and pass the exam to earn the CRISC Certification. Professionals meeting the criteria can pursue suitable job prospects in IT risk management. CRISC Training Course in Singapore Singapore focuses on IT risk management, control, and governance. It also provides skills to design and implement effective control strategies. CRISC Training is aligned with the content of the CRISC Certification Exam offered by ISACA. It assists individuals to focus on the topics that are most important to the exam. This helps to improve their chances of passing the exam on the first attempt. After completing CRISC Certification Training in Singapore, candidates feel more confident in their skills and knowledge. This aids applicants in maintaining a positive attitude during the exam.
CRISC Exam is designed to cover various aspects of managing risks in information technology. Apart from English, this exam can also be taken in Spanish, and Simplified Chinese. On a scale of 200 to 800, candidates need to target the highest limit. It assesses the consistency of their knowledge and expertise. Professionals desiring a robust resume have fair chances to maintain their CRISC Certification credentials. The eligibility conditions established by ISACA benefit the CRISC Certification holders in numerous ways. Aspirants never lose touch with professional education in the process of earning 120 CPEs in 3 years. This period is the limit of certification validity.
Key Features of CRISC Certification Training in Singapore Singapore
Professionals who have attended CRISC Training Course possess practical experience. This helps them to manage risks in information technology effectively. CRISC Certification Training in Singapore is conducted in various modes by Unichrone. This enables professionals to attend the course at their convenience. The course includes case studies, group discussions, and hands-on exercises. These exercises provide participants with real-world context while reinforcing their learning. Candidates can take mock examinations at the conclusion of the CRISC Course. This helps to assess their preparation and identify areas for improvement. With in-depth insights and real-world examples candidates can pass CRISC Exam in Singapore Singapore at ease.
4 Day Interactive Instructor–led Online Classroom or Group CRISC Certification Training in Singapore Singapore
Course study materials designed by subject matter experts
Mock Tests to prepare in a best way
Highly qualified, expert & Certified Trainers with vast experience
Enrich with Industry best practices and case studies
CRISC Training Course adhered with International Standards
End-to-end support via phone, mail, and chat
Convenient Weekday/Weekend CRISC Training Course schedule in Singapore Singapore
Corporate Group Training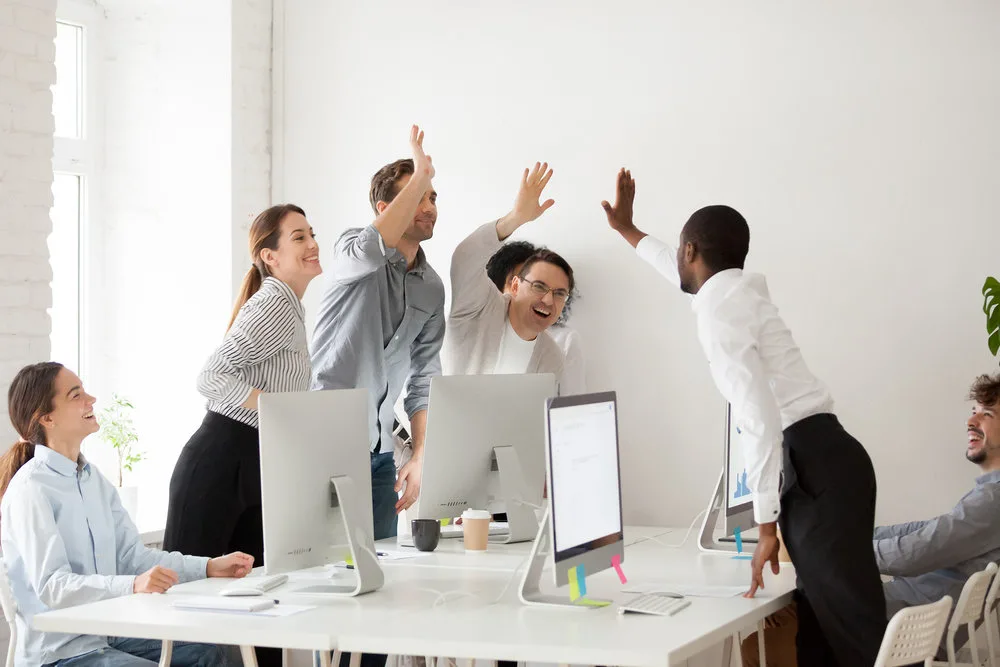 Customized Training
Live Instructor-led
Onsite/Online
Flexible Dates
Request for Corporate Group Training
CRISC Exam Format
Exam Name
CRISC Exam
Exam Cost
Member - US $575 Non-Member - US $760
Exam Format
Multiple choice questions
Total Questions
150
Passing Score
The pass mark of 450/800
Exam Duration
4 hours
CRISC Exam in Singapore Singapore
ISACA
CRISC Certification Benefits
Higher Salary
With this renowned credential, aspirants earn higher salary packages when compared to non-certified professionals in the field
Individual accomplishments
Aspirants can look for higher career prospects at an early stage in their life with the most esteemed certification
Gain credibility
Owning the certification makes it easier to earn the trust and respect of professionals working in the same field
Rigorous study plan
The course content is prescribed as per the exam requirements, covering the necessary topics to ace the exam in the first attempt
Diverse job roles
Attaining the certification enhances the spirit of individuals to pursue diverse job roles in the organization
Sophisticated skillset
With this certification, individuals acquire refined skills and techniques required to play their part in an organization
CRISC Course Curriculum
Governance

Organizational Governance A

· Organizational strategy, goals and objectives
· Organizational structure, roles and responsibilities
· Organizational culture
· Policies and standards
· Business processes
·Organizational assets

Risk Governance B

· Enterprise risk management and risk management framework
· Three lines of defense
· Risk profile
· Risk appetite and risk tolerance
· Legal, regulatory and contractual requirements
· Professional ethics of risk management

IT Risk Assessment

IT Risk Identification A

· Risk events (e.g., contributing conditions, loss result)
· Threat modeling and threat landscape
· Vulnerability and control deficiency analysis (e.g., root cause analysis)
· Risk scenario development

IT Risk Analysis and Evaluation B

· Risk assessment concepts, standards and frameworks
· Risk register
· Risk analysis methodologies
· Business impact analysis
· Inherent and residual risk
Risk Response and Reporting

Risk Response A

· Risk treatment/risk response options
· Risk and control ownership
· Third-party risk management
· Issue, finding and exception management
· Management of emerging risk

Control Design and Implementation B

· Control types, standards and frameworks
· Control design, selection and analysis
· Control implementation
· Control testing and effectiveness evaluation

Risk Monitoring and Reporting C

· Risk treatment plans
· Data collection, aggregation, analysis and validation
· Risk and control monitoring techniques
· Risk and control reporting techniques (heatmap, scorecards and dashboards)
· Key performance indicators
· Key risk indicators (KRIs)
· Key control indicators (KCIs)

Information Technology and Security

Information Technology Principles A

· Enterprise architecture
· IT operations management (e.g., change management, IT assets, problems and incidents)
· Project management
· Disaster recovery management (DRM)
· Data lifecycle management
· System development life cycle (SDLC)
· Emerging technologies

Information Security Principles B

· Information security concepts, frameworks and standards
· Information security awareness training
· Business continuity management
· Data privacy and data protection principle
Training Schedule and Fees
Interactive Live Online Sessions (Instructor-led)
Public Classroom Training in Singapore Please check availability with our staff before enroling for Classroom
Frequently Asked Questions
Why is CRISC Training in Singapore is so sought-after?
CRISC Training fits into the requirements of both business and IT professionals. It covers every aspect of enterprise IT management, which is a rare thing to be found. This training programs helps individuals strike the balance between an affordable budget and fewer business threats.
Why is CRISC Training a hot topic in the present IT security scenario?
The substantial use of IT in modern-day business enterprises exposes them to more security issues regarding their corporate assets. CRISC Training comes in handy for professionals working in these domains to keep these issues in check.
Is CRISC Training in Singapore Singapore fruitful?
CRISC Training in Singapore Singapore is highly beneficial for individuals in the middle stage of their IT careers. Professionals belonging to security, risk, or audit domains considerably benefit from this training and its certification.
What does the 7th edition of ISACA's CRISC focus on?
The most recent edition of CRISC concentrates on risk reporting and response, risk assessment, governance, and IT security. Specialization in these domains makes an individual most eligible for taking charge of a business organization's IT responsibilities.
Why is CRISC Training in Singapore significant?
An individual undergoing CRISC Training in Singapore becomes knowledgeable in the best practices to keep businesses free from IT risks. From analyzing to responding, trained professionals are most eligible to handle any issue related to information security.
What are the takeaways from CRISC Training in Singapore Singapore?
Practices for enhanced business resilience and corporate governance are the main takeaways from CRISC Training. Aspirants learn the tips and tricks of risk mitigation as well as when and where to apply them.
Why is now the right time to undertake CRISC Training in Singapore?
Already more than 30,000 professionals are proud recipients of CRISC accreditation and this number is constantly increasing. CRISC Training will help professionals obtain the certification to join the group of pioneer earners of the credentials.
Does CRISC Training impact professional's salary?
Yes, it certainly does. CRISC Trained individuals land highest paying IT jobs. Training is mandatory for obtaining the certification that came into effect just in 2017. Within 5 years, it has amassed popularity.
Can an individual build a versatile career after having attended CRISC Training in Singapore?
CRISC Training and certification leave an IT professional with varying designations to choose from. Operations manager, compliance officer, and information control/systems manager, just to name a few.
Why is CRISC Training essential to attain the certification?
Individuals need ISACA's confirmation to obtain the CRISC Certification for which formal training is a must. CRISC Training is offered by Unichrone to enable aspirants with the required knowledge and expertise. Trained individuals gain command over information security risk management. Beforehand experience is also a prerequisite for acquiring the certification. A candidate meeting all these requirements can become a certification holder.
How much weightage is given to risk response by CRISC Exam in Singapore?
Knowledge of risk response is given substantial weightage for appearing at CRISC Exam. This exam is on a whole a journey to learn tactful handling of online risks. To crack the exam, aspirants gather insights into risk response techniques.
What does CRISC Exam assess in an individual?
CRISC Exam assesses the risk assessment skills of an individual. IT risk evaluation accounts for a majority of the exam questions. This domain comprises risk analysis methodologies and risk scenarios alongside risk prioritization.
Why is it essential to scrutinizingly go through ISACA Exam Guide?
Aspirants must stay abreast of CRISC Exam prerequisites, deadlines, and registration patterns. Therefore, they should go through the exam guide for a more determined decision to sit for the exam. A half-hearted decision can easily make a professional drift apart from their goals.
Does CRISC Exam in Singapore Singapore judge risk monitoring expertise?
CRISC Exam evaluates candidates' knowledge of tools utilized for data collection, risk profile, and control assessment methodologies. The risk monitoring domain holds a prominent position in the exam questions.
Why should candidates go through formal training to appear at CRISC Exam in Singapore?
The 4-hour duration of the CRISC Exam can make it quite trickier for professionals to attempt and answer all 150 questions. Multiple-choice answers make it tougher to select the most appropriate one of them. Therefore, candidates must undertake a training program offered by Unichrone.
Are mock tests obligatory to ace CRISC Exam in Singapore Singapore?
Without taking ample mock tests candidates can't achieve success in CRISC Exam. This equips candidates with time management skills and also to think about a question's response in the least possible time. The depth of professional's comprehension gets reflected in the answers to the exam paper.
Is possessing CRISC Certification valuable for every IT security professional?
CRISC Certification adds value to the portfolio of a mid-level IT practitioner. Professionals engaged in conducting IS/IT audits are in dire need of this certification. Compliance and risk investigators, risk control experts, risk managers, and risk analysts are the prime aspirants.
Do project managers benefit from CRISC Certification in Singapore?
Risk management is an integral area of project execution supervised by project managers. CRISC Certification does come in handy to them for using it as a validation of their risk management skills.
Can a professional become a business analyst by obtaining CRISC Certification in Singapore Singapore?
The major function of a business analyst is to maintain an organization's cost-effectivity and keep the possible risks at bay. CRISC Certification acknowledges both these competencies of an individual thereby, making him/her noticeable as a business analyst.
Why should individuals invest time and energy in acquiring CRISC Certification?
Investing time and energy in attaining the 4th top-paying CRISC Certification is worthwhile. Besides, it is recognized by ISACA and so is its owner in the job market. ISACA recognition in itself is potent enough to fetch individuals a remuneration of USD 114,000 across the globe.
What is the effect of obtaining CRISC Certification in Singapore Singapore?
An individual becomes entitled to a lucrative pay package. A director of IT security, computing, or networking after becoming CRISC-certified receives an average remuneration of USD 167,000. In the US, the average salary range for certified individuals is USD 125,000 to USD 177,000.
Why do recruiters hunt for professionals with CRISC Certification?
Recruiters keep CRISC Certification holders at the top of their preferences due to the following reasons:
Certified individuals are adept at enterprise environment risk mitigation strategies.
They possess a complete understanding and knowledge of IT security measures, processes, and models.
Familiarity with legal compliances and implementation of measures that an enterprise should observe to become compliant.
How is CRISC Certification effective in adding credibility to professional's risk management competencies?
ISACA offering CRISC Certification to an individual is a third party that recognizes his/her skills. This adds authenticity to the risk management potential of an otherwise regular IT professional and is appreciated globally.
What is the proof of CRISC Certification being the highest-paying one?
A 2020 survey assimilated the response of 3700 CRISC Certification holders in the United States regarding their salaries. It reported an average remuneration of USD 151,995 which is quite alluring.
Do individuals gain command over technical areas of IT security after earning CRISC Certification in Singapore?
From IT security threats identification to risk prioritization, every phase involves technical processes. Individuals holding CRISC Certification are well-versed in both technical and non-technical arenas of enterprise IT security.
Is CRISC Certification worth it?
CRISC Certification is proof of professionals' knowledge and expertise required to be a risk professional. It improves their marketability and trustworthiness in the job market. Additionally, it provide opportunities for job growth and higher-paying jobs. CRISC also gives additionally advantage during CRISC Interview.
CRISC Examination Procedure
PREPARE
Attend intense 4 day CRISC Training offered by Unichrone. Fulfil all the requirements specified by the ISACA before the examination.
APPLY
Apply for the CRISC Exam, whilst filling up all necessary details. Choose the suitable date for the exam after paying the exam fees.
ACQUIRE
Get certified as CRISC Professional after clearing the exam. Certified professionals will recieve an email confirming the status.

Kenneth Beard
Project Manager
Very engaging course with real world context and wonderful examples. Helped to expand my knowledge as a direct result of it.

Tom Eeartman
Head-Supplier Management
Super awesome faculty! The best part of the training was lots of real time case studies and interactive sessions. Learnt many new concepts.

Pavit Kenth
Technical Director MCI Ltd
Interesting, Focused, Real life case studies. The material was a comprehensive presentation of Lean principles and Six Sigma.

Saad Alsheddi
Head Of Operations
Really interesting, a lot of knowledge about processes, in many areas and departments, helped to understand the subjects easily.

Jernej Hercog
Manager-Engineering Services
I opted for Instructor led Online Session. The training was very well executed. It was awesome and exceeded my expectations.
Register for a free session with our trainer
Faculty and Mentors
Our certified and highly experienced trainers are handpicked from various industries to assist aspirants with practical insights into the field, thereby providing a comprehensive understanding of fundamentals and complex terminologies
FAQ's on CRISC Certification Training in Singapore
Unichrone's CRISC Exam Prep training is a guaranteed path for individuals aspiring to become professionals in the field of IT Risk Management.
Flourish
Global accreditation
The ISACA CRISC Certificationin Singapore is widely recognized as evidence of expertise in risk management and information systems control. This credential gives professionals a competitive advantage over other candidates or peers toward career progression.
Exposure
Increase your network
Being Certified in Risk and Information Systems Control in Singapore gives you access to the global knowledge network of ISACA. This aids experts in expanding their networks and gaining exposure to the most recent concepts and trends in risk management.
Honour
Gain respect
Professionals who have earned the CRISC certification in Singapore possess exceptional risk evaluation skills and proficiency to properly communicate multiple risk topics. This aids in establishing a reputation and enables them to progress as valuable assets for the organization.
Explore
Numerous career prospects
CRISC Certification offered in Singapore is vendor-neutral, and the most sought-after IT Risk Management Certification currently. Professionals who possess this certificate, advance their careers by obtaining new positions, achieving superior positions, and earning more salaries than their counterparts.
Our Clients