Dreams Come True With Certified Quality Management Professional Certification
Dreams of working at Dell or McKesson Corporation can turn into reality with CQM Professional Certification. Certified Quality Managers show patience, self-confidence, and listening skills that stimulate career growth. They influence other employees in producing desired results in terms of quality. The average salary as of 2022 is 118, 913 USD for Certified Quality Management Professionals. Organizations are increasingly in need of their assistance in developing quality controls. Such a professional excels in interpersonal communication along with an eye for detail. Quality control inspectors, industrial production managers, and several other designations are available for certified individuals to suit themselves. They help companies to transform prospects into consumers in the long run. Product refinement, process modifications, and timely delivery are the key concerns of Certified Quality Management Professionals.
Certified Quality Management Professional Training
Individuals need to attend Certified Quality Management Professional Training for defining proper quality testing metrics. Through training, professionals learn to determine realistic, time-bound, agreed-upon, and measurable metrics. They master all the aspects of quality planning like control charts, benchmarking, experiment designing, and cost-benefit analysis. Certified professionals ensure the execution of this planning in QMS of organizations. They learn to review the plan and compare it with the actual functioning of the process. CQM Training program further assists in knowing the expectations of clients. This makes them arrive at more accurate strategies for meeting organizational goals.
Key Features of Certified Quality Management Training
Professionals enrolling for CQM Training, need to attempt the exam at the end of the session. Taking the Certified Quality Management Exam is the evaluation of skills needed to improve quality indicators. CQM professionals ensure the execution of corrective actions for the gaps found in processes. Individuals also learn to perform a wide range of roles from team supervision to project monitoring. They track the availability of project requirements and schedule product testing methods. Such professionals are in demand across diverse industries due to their multiple competencies. Assisting auditors, attending meetings, and submitting reports are a few of the tasks that they accomplish to perfection.
3-Day Interactive Instructor-led Online Classroom or Group Training
Course study guide designed by Subject Matter Experts
Mock tests with detailed answers and explanation
Highly qualified, experienced, and certified trainers
Case studies with industry best practices methods
Training and course adhere to International Standards
Course Completion Certificate provided
Consultation through emails and calls available
Convenient Weekday/Weekend CQM training
Corporate Group Training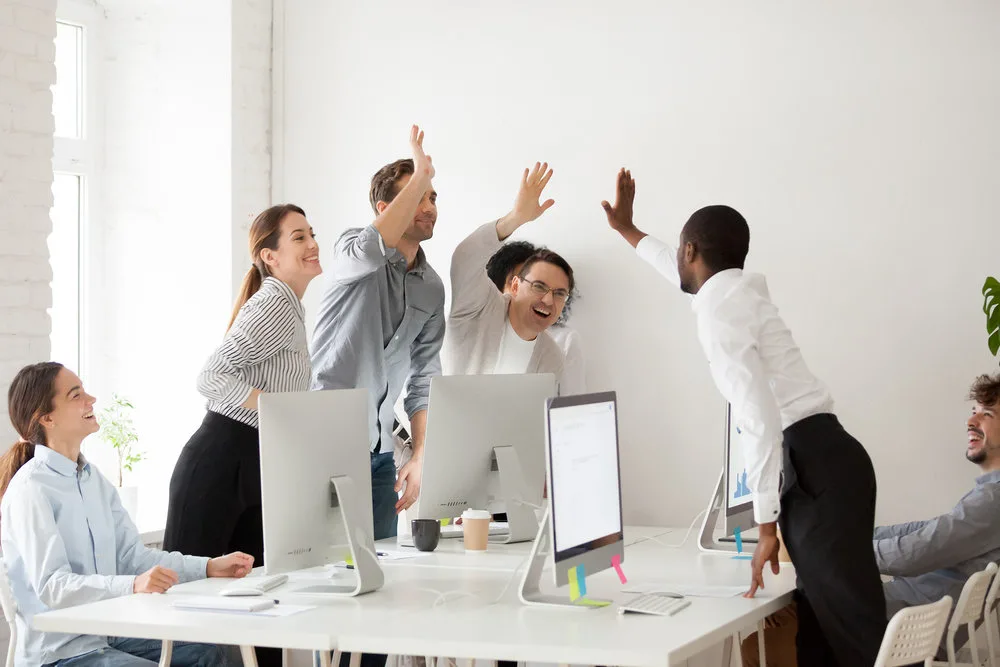 Customized Training
Live Instructor-led
Onsite / Online
Flexible Dates
Request for Corporate Group Training
Certified Quality Management Certification Exam Format
Exam Name
Certified Quality Management Professional Exam
Exam Cost
Price includes exam fees
Exam Format
Multiple choice and scenario-based examination
Total Questions
50 Questions
Passing Score
35 marks required (35 out of 50 available) to pass, equivalent to 70%.
Exam Duration
120 Minutes (two hours)
Certified Quality Management Course Curriculum
1.Leadership and management in quality

Topics

· Definition, similarities and differences
· Can leadership be taught and developed
· Traits of a true quality leader
· Role of leadership in supporting quality management systems
· Situational leadership in quality

2.Quality basics and definitions

Topics

· Definition and concept of quality
· History of quality
· Benefits of implementing a quality model
· Quality management systems
· ISO9001
· Total quality management
· Cost of poor quality
· The seven quality secrets
· House of quality and Quality Function Deployment (QFD)
· Six Sigma methodology
· Lean principles, 5S and Poka Yoke
3.Building teams in a quality management system

Topics

· Why team thinking is important in quality management projects?
· Barriers to team achievements
· Characteristics of effective teams
· Team development cycle
· Team members selection tools

4. Improvement tools and techniques

Topics

· Which tool to use?
· Brainstorming
· The seven classic quality tools
· Process mapping and process management
· Management elements and planning tools
· Process auditing "Turtle Diagram"
· Failure Mode and effects Analysis (FMEA)
Certified Quality Management Certification Benefits
Frequently Asked Questions
Why is Certified Quality Management Training needed?
Quality Management is an essential aspect of all successful business organizations. There is a growing demand for trained and skilled professionals who can identify the business processes that need improvement and apply tools to rectify the problems in the process. Certified Quality Management Training will help these organizations hire individuals who are proficient in the methodology and techniques to improve the quality of the business process.
Who is eligible for this Certified Quality Management Training?
Our Certified Quality Management Training is best suited for individuals and professionals who want to start their careers in the quality management field. There are no such eligibility criteria for attending the training and certification course. Being certified in quality management can help professionals starting out in the quality management sector of an organization at any stage be it junior-level or senior manager-level positions.
What are the industries that are hiring trained CQM Professionals?
Trained CQM Professionals are in high demand across all major industries like IT, HR, Government, Education, Engineering, Manufacturing, and Services industries.
Who will find this Certified Quality Management Training beneficial?
Quality Managers, Project Managers, Quality Assurance Inspectors, Process Managers, Quality Control Analysts are some of the professionals that can benefit by getting certified in quality management
How will individuals benefit from this Certified Quality Management Training?
The benefits of Certified Quality Management Trainings are:

CQM Professionals are the most sought-after professionals in the industry nowadays as organizations are continuously looking for ways to improve their business processes and get ahead of their competitors.
Our Certified Quality Management Training will help individuals gain a comprehensive knowledge of Quality Management including the concept of TQM.
After completing this training and certification course, you will be able to reduce the costs and improve the productivity of the business.
Using the certification, you will become valuable for the organization you get hired in and distinguish yourself from the rest
Is there an examination for earning the Certified Quality Management Certification?
Yes. We conduct an examination for earning the Certified Quality Management Certification.
When is the Certified Quality Management exam conducted?
The Certified Quality Management exam is conducted at the end of the Certified Quality Management Training Course.
What is the exam pattern to earn the Certified Quality Management certification?
The Certified Quality Management certification examination consists of 50 multiple choice and scenario-based questions.
What is the duration of the Certified Quality Management examination?
The duration of the Certified Quality Management examination is 2 hours.
What is the passing score for the CQM exam?
The passing score for the CQM exam is 70%. A candidate must score at least 35 marks to pass the exam.
What is the meaning of CQM?
CQM or Certified Quality Management focuses on the improvement of every process of an organization and ensuring maximum customer satisfaction. A CQM professional is directly involved in maintaining the "quality" at every step of the business process and is responsible to add value to the business processes of their organization.
Is CQM and TQM similar?
Certified Quality Management (CQM) is the role of the professional that aims to improve the business process while TQM refers to Total Quality Management that focuses on maintaining the "Quality" at every level of the organization. TQM forms the basis of all Quality Management Systems as it focuses on monitoring activities at all levels of an organization and implementing tools to produce effective results.
What is the significance of CQM Certification?
Certified Quality Management or CQM helps in achieving the organizational objectives through continuous value implementation at every stage of the business process. CQM ensures that the product and services that the organization provides is cost-effective and meets the customers' requirement.
What are the skills of a CQM Certified Professional?
CQM Certified Professionals are trained in various tools and techniques of quality management. They help organizations in formulating and implementing policies that help in quality planning, quality assurance, and quality control.
What is the value of the Certified Quality Management Certification from Unichrone?
Our Certified Quality Management Certification is recognized across all industries and is valued internationally. Earning this globally recognized certification will validate an individual's knowledge and skills in quality management.
Certified Quality Management Examination Procedure
PREPARE
Go through the intense 3 day Certified Quality Management Training offered by Unichrone. Fulfil all the requirements before the examination.
APPLY
Apply for the Certified Quality Management Exam. Choose the suitable date for the exam.
ACQUIRE
Become a Certified Quality Management professional after clearing the exam.

Kenneth Beard
Project Manager
Very engaging course with real world context and wonderful examples. Helped to expand my knowledge as a direct result of it.

Tom Eeartman
Head-Supplier Management
Super awesome faculty! The best part of the training was lots of real time case studies and interactive sessions. Learnt many new concepts.

Pavit Kenth
Technical Director MCI Ltd
Interesting, Focused, Real life case studies. The material was a comprehensive presentation of Lean principles and Six Sigma.

Saad Alsheddi
Head Of Operations
Really interesting, a lot of knowledge about processes, in many areas and departments, helped to understand the subjects easily.

Jernej Hercog
Manager-Engineering Services
I opted for Instructor led Online Session. The training was very well executed. It was awesome and exceeded my expectations.
Register for a free session with our trainer
Faculty and Mentors
Our certified and highly experienced trainers are handpicked from various industries to assist aspirants with practical insights into the field, thereby providing a comprehensive understanding of fundamentals and complex terminologies
Our CQM training and certification course includes the following:
Introductions to Quality Management and its features
Engaging instructor-led live online and group training
Detailed and extensive case studies
Course materials and practice tests to help prepare well
The CQM Training and Certification Course is a three-day interactive training course led by a certified instructor.
Our Certified Quality Management Training Course is available in the live online classroom format as well as in the group classroom sessions.
Certified Quality Management professionals are well-versed in the appropriate application of quality control tools and techniques. Thus, they are better off with answering to questions during
CQM professional interviews
than their non-certified counterparts.
Certified Quality Management Professionals ensure that a quality plan has measurable and clear goals. They also consider the availability of financial resources while creating the plan. Quality planning must be done in alignment with the values and vision of the organization. It should be consistent and even consist of the pilot projects as the source of smaller projects.
Unichrone offers industry standards certification and training in CQM that helps professionals in the following:
Understanding the importance of Quality Management
Introduction to the techniques and principles of quality management
Implementation of methodologies and tools to improve quality
Role of Leaders and process of building quality management teams
We provide international standard course completion certificates to professionals after successfully completing the CQM training course.
A Certified Quality Management Professional can take up certification in Lean Tools to further improve the specific business processes of their organization.
Effective communication engages employees of QMS to provide their feedback and also suggest solutions to quality-related issues. It creates a powerful connection between consumers, stakeholders, and employees needed to accomplish the organization's quality goals in the long run.
Inventory control streamlines processes and detects problem areas in a manufacturing cycle or project. It ensures the availability of quality stock to reduce waste. Quality control confirms the observance of the regulatory quality standards through the measurement of quality outcomes of processes.
Spotlight
Put the focus on quality
CQM or Certified Quality Management puts the focus on quality. These professionals are knowledgeable and place the spotlight on quality development.
Rise
Raise the quality standards
Improve the business processes of your organization and rise in the ranks by getting this valuable certification. CQM professionals can raise the quality standards of their organization.
Describe
Identify the problems
CQM professionals can identify the problems faced by their organization and describe the improvement methods for quality development.
Actualize
Reach your career goals
Our training and certification course will help you reach your career goals and make them possible.
Our Global Clients