What is CISSP Certification?
CISSP Certification is a prestigious certification in the Information Security field. Launched by International Information System Security Certification Consortium (ISC2), CISSP Certification is globally recognized. Individuals pursuing their careers in IT can opt to pursue the certification of CISSP and prosper in cybersecurity. A Certified Information Systems Security Professional (CISSP) demonstrates his/her competency in designing, implementing, and managing a robust cybersecurity system. As a result, large enterprises and organizations look for professionals certified with CISSP to strengthen their information security systems and carry out their business activities smoothly.
Holders of ISC2 CISSP Certification are offered higher salary packages than non-certified professionals. Individuals need to meet the experience requirements and clear the exam with minimum scores to obtain the CISSP Certification. The CISSP Exam covers the 8 major elements required to secure the information security system instilled within an organization. The computer-based CISSP Exam is conducted for 3 hours, wherein candidates are required to answer 100-150 multiple-choice questions. Furthermore, CISSP professionals can enhance their career prospects through networking activities among peers and senior members of ISC2.
Individuals who are awarded with CISSP Certification, gain credibility and respect from their peers in information security. Acquiring in-depth knowledge of information security and its latest practices helps CISSP professionals in securing the informations systems of the organization. Unichrone provides live online CISSP Training sessions as well as in-classroom sessions across various countries.
Key Features of CISSP Certification Training
Unichrone offers CISSP Certification Training across various nations. Highly experienced trainers engage in conducting interactive sessions for participants which assists in understanding the complex terminologies and techniques. Candidates can enroll in the live online method of CISSP Training or the in-classroom method. During the 5-day intense training session, professionals are familiarised with concepts, tools, and techniques relevant to cybersecurity. This further broadens the knowledge of professionals and assists in acing the CISSP exam in the first attempt.
5 Day Interactive Instructor –led Online Classroom or Group Training
Course study materials designed by subject matter experts
Mock Tests to prepare in a best way
Highly qualified, expert & accredited trainers with vast experience
Enrich with Industry best practices and case studies
CISSP Training Course adhered with International Standards
End-to-end support via phone, mail, and chat
Convenient Weekday/Weekend CISSP Certification Training schedule
Corporate Group Training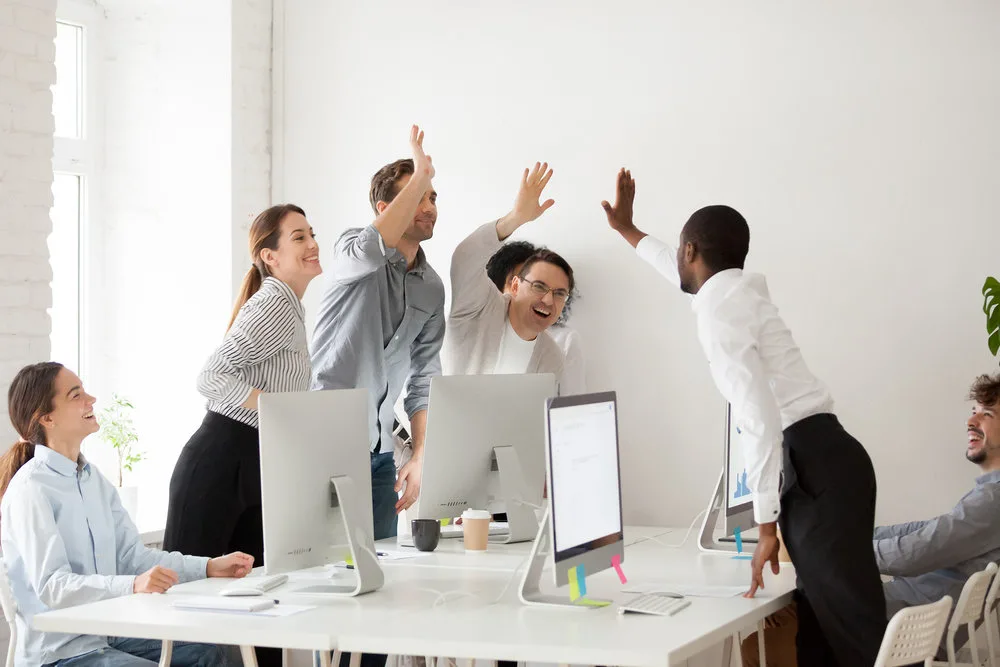 Customized Training
Live Instructor-led
Onsite / Online
Flexible Dates
Request for Corporate Group Training
CISSP Exam Format
Exam Name
Certified Information Systems Security Professional (CISSP)
Exam Cost
USD 749
Exam Format
Multiple choice questions and advanced innovative items
Total Questions
100-150 Questions varies
Passing Score
700 out of 1000 points
Exam Duration
3 Hours
CISSP Exam Center
Pearsonvue Test Center
CISSP Course Curriculum
1.Introduction
2.Security and Risk Management

Topics

· Security and Risk Management
· Information Security Management
· Security Controls
· Information Security Management and Governance
· Goals, Mission, and Objectives
· Engage and support virtual teams
· Due Care
· Security Policy
· Compliance
· Computer Crimes
· Legal Systems
· Intellectual Property (IP) Law
· Privacy
· General Data Protection Regulation
· Security
· Risk Analysis
· Types of Risk Analysis
· Security Control Assessment
· Threat Modeling
· Supply-Chain Risk Management
· Third-Party Management
· Business Continuity Planning
· Business Continuity Planning Phases
· Managing Personnel Security
· Security Awareness Training
· Program Effectiveness Evaluation

3.Asset Security

Topics

· Asset Security
· Information Classification
· Data Classification
· Data Life Cycle
· Data Management
· Different Roles
· Data Remanence
· Privacy
· States of Data
· Data Loss Prevention
4.Security Engineering

Topics

· Introduction
· Security Engineering
· Security Architecture
· Security Models
· Evaluation Criteria
· System Security
· CPU
· Memory
· Security Mode
· Cloud Computing
· IOT
· Industrial Control System (ICS)
· Cryptography
· Encryption Methods
· DES
· Asymmetric Cryptography
· Public Key Infrastructure
· Cryptanalysis
· Key Management
· Critical Path Analysis
· Site Location
· Fire
· HVAC

5.Communications and Network Security

Topics

· Introduction
· Network Architecture and Design
· IP Addressing
· Network Protocols
· Transmission Media
· Firewall
· Intrusion Detection System and Intrusion Prevention System
· Network Access Control (NAC)
· Content Delivery Network (CDN)
· Networks
· Software-Defined Networking (SDN)
· Remote Access
· Internet Security Protocol (IPsec)
· Voice over Internet Protocol (VoIP)
· Phreaking
· Secure Access Protocols
· Wireless Technologies
· Network Attacks

6.Identity and Access Management

Topics

· Identity and Access Management
· Identity Management
· Biometrics
· Passwords
· Tokens
· Memory Cards and Smart Cards
· Access and Authorization Concepts
· Identity Management Implementation
· Kerberos
· Access Control Types
· Access Control Models
· Access Control Tools and Techniques
· Accountability
· Access Control Monitoring
· Identity Proofing
· Markup Languages
· Identity as a Service (IDaaS)
7.Security Assessment and Testing

Topics

· Security Assessment and Testing
· Security Assessment
· Vulnerability Assessment
· Penetration Testing
· Audits
· Log Management
· Synthetic Transaction and Real Transaction
· Testing
· Software Testing
· Interface
· Key Performance Indicators (KPI)

8.Security Operations

Topics

· Security Operations
· Investigation
· Forensic Investigation
· Evidence
· Electronic Discovery
· Incident Management
· Security Operations Management
· Identity and Access Management
· Assets
· Malware
· Management
· Recovery and Backup
· Disaster Recovery
· Perimeter Security

9.Software Development Security

Topics

· Software Development Security
· Importance of Software Development Security
· Programming Concepts
· Systems Development Life Cycle
· Application Program Interface
· Software Security and Assurance
· Database and Data Warehouse Environments
· Knowledge Management
· Web Application Environment
· Security Threats and Attacks
CISSP Certification Benefits
Frequently Asked Questions
Why should I take up CISSP Training offered by Unichrone?
The CISSP Certification Training is offered by Unichrone through experts having vast experience in cybersecurity. This enables individuals to gain practical insights into the field through real-life scenarios. Furthermore, the interactive sessions are conducted as per the outline released by ISC2 which assists professionals to understand the concepts and techniques better.
How long is the CISSP Training Course?
The CISSP Training is conducted for 5 days.
Do you provide online CISSP Training?
Yes, we provide live online instructor-led training as well as in-classroom training sessions for CISSP aspirants.
What is offered to candidates who enroll for CISSP Certification Training Course?
Professionals enrolling in CISSP Training can access the training material, participate in case studies and discussions, and take up mock tests on completion of the training session.
Will I receive any certificate for completing the CISSP Training?
Yes, candidates of CISSP Certification Training will receive a course completion certificate
What is the target audience for CISSP Certification Training?
Security managers, security architects, security consultants, IT managers, chief information security officer, security auditor, and any individual who meets the prerequisites can attend the CISSP Certification Training session.
How is the CISSP Exam conducted?
The CISSP Exam is conducted in two methods. The computer-based method is conducted for 3 hours in the English language only. The linear exam format is conducted for 6 hours in multiple languages, wherein candidates are required to answer 250 questions
Who conducts CISSP Exam?
The CISSP Exam is administered by International Information System Security Certification Consortium (ISC2).
What are CISSP domains?
The CISSP Exam domains along with their weights are listed below:
Security and Risk Management-15%
Asset Security-10%
Security Architecture and Engineering-13%
Communication and Network Security-13%
Identity and Access Management-13%
Security Assessment and Testing-12%
Security Operations-13%
Software Development Security-11%
What is the passing score set for CISSP exam?
The passing score of CISSP Exam is set at 700 points out of 1000.
What is information security?
Information security is the practice of securing the information assets of an organization. Professionals in the field of information security indulge in applying the latest practices of safeguarding the digital data of an organization. There are various certification programs for professionals in this field. Owning the credential further assists in gaining the advanced skill set and knowledge required to secure sensitive information.
Why is information security needed?
Information technology has evolved over the years, making the process more complex for organizations to have their digital presence. In addition, organizations that enter digital space need protection against data breaches. This necessitated organizations to instill a robust information security system in place with the assistance of certified professionals.
How does CISSP Certificate benefit me?
CISSP Certification is designed to assist individuals in mastering the latest skills, tools, and techniques involved in protecting information assets. Owning the certification assists individuals to gain global recognition and credibility among their peers. In addition, certified CISSP professionals earn higher salary packages when compared to non-certified professionals in the field.
What is the process of earning CISSP Certification?
Individuals pursuing CISSP Certification are required to take the following steps:
Meet the experience and educational requirements set by ISC2.
Undergo CISSP Certification Training offered by Unichrone.
Apply for CISSP Exam on ISC2 website by filling in the necessary details.
Prepare and attempt the exam.
Clear the exam with the necessary scores.
Apply for CISSP Certificate on ISC2 website.
CISSP Examination Procedure
PREPARE
Go through the intense 5 days CISSP Training offered by Unichrone. Fulfil all the requirements specified by the ISC2 before the examination.
APPLY
Apply for the CISSP Exam, conducted by ISC2, whilst filling up all necessary details. Choose the suitable date for the exam after paying the exam fees.
ACQUIRE
Get certified CISSP after clearing the exam. You will receive an email confirming the status, after which you can check the CISSP registry for inlcusion of your name.

Kenneth Beard
Project Manager
Very engaging course with real world context and wonderful examples. Helped to expand my knowledge as a direct result of it.

Tom Eeartman
Head-Supplier Management
Super awesome faculty! The best part of the training was lots of real time case studies and interactive sessions. Learnt many new concepts.

Pavit Kenth
Technical Director MCI Ltd
Interesting, Focused, Real life case studies. The material was a comprehensive presentation of Lean principles and Six Sigma.

Saad Alsheddi
Head Of Operations
Really interesting, a lot of knowledge about processes, in many areas and departments, helped to understand the subjects easily.

Jernej Hercog
Manager-Engineering Services
I opted for Instructor led Online Session. The training was very well executed. It was awesome and exceeded my expectations.
Register for a free session with our trainer
Faculty and Mentors
Our certified and highly experienced trainers are handpicked from various industries to assist aspirants with practical insights into the field, thereby providing a comprehensive understanding of fundamentals and complex terminologies
The CISSP Certification is valid for 3 years. Professionals are required to maintain the credential by submitting CPE credits.
Continuing Professional Education credits need to be earned within the three-year cycle period. These credits showcase a professional's dedication to the relevant field.
CISSP Certified professionals are required to earn 120 CPE credits within 3 years to maintain their certification.
Certified professionals can earn credits by taking up activities in educational and professional development categories. In addition, professionals are required to earn 40 credits each year mandatorily.
Yes, professionals who own a four-year college degree or regional equivalent or a credential from ISC2 can waive off 1 year from the experience requirement.
Professionals can retake the exam after 30 days have passed since the first attempt. If candidates do not clear in the second attempt, the exam can be taken only after 60 days from the date of recent exam. The third attempt of CISSP Exam can be taken only after 90 days from the recent attempt. Every candidate is allowed to retake the exam only 4 times within the 1 year eligibility period.
On clearing the exam professionals need are required to complete the endorsement process. In this process, a candidate is required to get his/her experience attested by another fellow CISSP Certification holder in good standing. Candidates will have 9 months to get their application endorsed from the date of clearing the exam.
Discipline
Cultivate your abilities
Certified Information Systems Security Professional (CISSP) Certification is the distinguished credential offered by ISC2. As a result, professionals taking up CISSP Certification get to cultivate their abilities in the field of information security.
Glorify
Enhanced earnings
Individuals pursuing Certified Information Systems Security Professional (CISSP) Certification are quite less in number. Therefore, CISSP Certification holders have a wider scope to pursue their careers and obtain enhanced earnings.
Idolize
Showcase credibility
Professionals owning the certification of CISSP are well respected among their peers. As the CISSP Certification offered by ISC2 is one of the renowned credentials, professionals showcase credibility and trustworthiness in the field.
Instate
Take up higher positions
Certified Information Systems Security Professional (CISSP) Certification validates the skillset of professionals in the Information Security field. Therefore, professionals certified with CISSP get to take up higher positions in the organization.
Our Global Clients