Will Lean Certificate boost one's career opportunities?
Kanban is a technique for managing and improving a process's workflow. Manufacturing, software development, and other sectors use it to maximize productivity. Lean Kanban enables teams to monitor the entire workflow in real-time. This leads to improving collaboration and communication in an organization. Companies adopting Lean Kanban look for professionals to lead their process enhancement initiatives. Lean Kanban Certification holders Limassol , Cyprus are more appealing to these businesses. The certificate proves that professionals can implement Lean Kanban in their workplace.
Lean Kanban Certification Training in Limassol Cyprus
Lean Kanban Certificate in Limassol leads to new employment opportunities. Lean Kanban Certification demonstrates that individuals learn and keep up with recent trends. Lean Kanban Certification Training in Limassol Cyprus introduces professionals to Lean and Kanban principles. This course helps in understanding the concepts and their uses in quality development. Participants taking up Lean Kanban Course in Limassol comprehend Lean Kanban methods and principles. It includes managing flow, restricting work-in-progress, and visualizing workflow. They gain hands-on experience to design and use Kanban boards for managing their tasks. In addition, they learn to create customized boards to suit particular project requirements.
Key Features of Lean Kanban Training in Limassol
Lean Kanban Training Course is suitable for quality management professionals. Unichrone offers Lean Kanban Certification Training in Limassol Cyprus through live online and in-classroom formats. Upon completion of training, candidates have to sit for a Lean Kanban Exam. Candidates will get an globally recognized Lean Kanban Certificate in Limassol on scoring the pass marks. Certified instructors aid professionals in mastering Lean and Kanban through case studies. They also cover how to apply Kanban for controlling workflow and minimizing waste.
1 Day Interactive Instructor –led Online Classroom or Group Training in Limassol , Cyprus
Course study materials designed by subject matter experts
Mock Tests to prepare in a best way
Course Completion Certification provided
Extensive case studies and industry best practices used
Highly qualified & expert Lean Kanban trainers with vast experience
End-to-end support via phone, mail, and chat
Convenient Weekday/Weekend Lean Kanban Training Course schedule in Limassol Cyprus
Corporate Group Training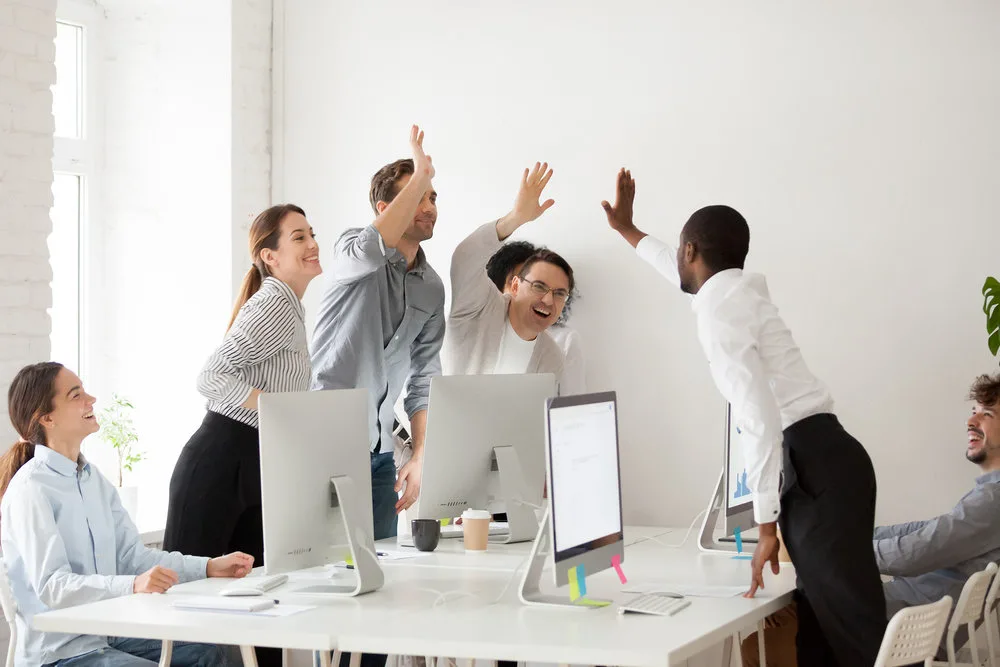 Customized Training
Live Instructor-led
Onsite/Online
Flexible Dates
Request for Corporate Group Training
Lean Kanban Exam Format
Exam Name
Lean Kanban Training
Exam Cost
Included in the Training fee
Exam Format
Open Book,Multiple Choice-Online
Total Questions
50 Questions
Passing Score
70%
Exam Duration
90 Minutes
Lean Kanban Certification Benefits
Higher Salary
With this renowned credential, aspirants earn higher salary packages when compared to non-certified professionals in the field
Individual accomplishments
Aspirants can look for higher career prospects at an early stage in their life with the most esteemed certification
Gain credibility
Owning the certification makes it easier to earn the trust and respect of professionals working in the same field
Rigorous study plan
The course content is prescribed as per the exam requirements, covering the necessary topics to ace the exam in the first attempt
Diverse job roles
Attaining the certification enhances the spirit of individuals to pursue diverse job roles in the organization
Sophisticated skillset
With this certification, individuals acquire refined skills and techniques required to play their part in an organization
Lean Kanban Course Curriculum
Training Schedule and Fees
Interactive Live Online Sessions (Instructor-led)
Public Classroom Training in Limassol Please check availability with our staff before enroling for Classroom
Frequently Asked Questions
How can an individual utilize the Lean Kanban Training in Limassol?
Using our Lean Kanban Certification Training Course, quality management individuals can improve the business process of their organization by creating visualization boards that help in the effective communication of different processes in the workflow.
What are the benefits of Lean Kanban Training in Limassol?
Lean Kanban finds its use in almost all industries and benefits professionals like Operation Managers, Quality Analysts, Project Engineers, and Process Specialists in improving the quality management process of their organizations.
This training course provides all the essential fundamentals of Kanban and helps professionals implement them in practice. Kanban is used to drive the organization's quality management process through creating vision boards, measure and manage workflow.
Our Lean Kanban Training course will help professionals reduce waste in the system, record lead and cycle time, and value stream mapping. This certification in Lean Kanban will make professionals industry-ready and help build their careers in quality management.
Lean professionals are the most sought-after professionals across major industries and have a huge career-building potential. They are among the highest-paid professionals in the industry today.
Who should opt for the Lean Kanban Training in Limassol?
Any individuals or professionals interested in starting their career in the quality management sector should opt for our Lean Kanban Training in Limassol.
This course will provide professionals employed in the quality management sector in various industries with detailed knowledge of Kanban and its application to drive business growth.
What is included in the Lean Kanban Training Course in Limassol , Cyprus?
Our Lean Kanban Training Course in Limassol includes the following:

Introduction to Lean Kanban and its importance in quality management
Extensive case studies and industry best practices methods
Course study guides and mock tests for better understanding
Highly qualified and certified Lean professionals
International standards course completion certification
What are the advantages of the Lean Kanban Training Course?
Unichrone's Lean Kanban Training Course provides the following advantages:

Introduction to Lean Kanban
Understanding the importance of Lean and Kanban principles in quality management
Kanban visualization boards, reduction in waste in the workflow
Effective managing and value stream mapping
Limiting WIP and Lead-Cycle time
Is Lean Kanban Training in Limassol useful in becoming an entrepreneur?
Not only for being hired but those candidates aspiring for entrepreneurship must undertake this training. Lean Kanban Training course offered by Unichrone is just right for learning the Lean Kanban principles. Candidates become familiar with the innovations regarding operational effectiveness in businesses.
Why is a Lean Kanban Training in Limassol , Cyprus suggested to the professionals related to services and manufacturing?
Through Lean Kanban Training, the individual can grasp the key Lean Kanban concepts and acquire immense knowledge about them. Growth in businesses related to services and manufacturing can be easily attained with the knowledge gained.
What practical knowledge can be acquired through the Lean Kanban Training in Limassol?
Case studies related to real-life situations are taught to the candidates. This strengthens their understanding of the theories to the core. Besides, they get to interact with industry veterans and learn from their experiences.
Why is the Lean Kanban Training valued so much in the professional field?
Lean Kanban Training endows individuals with the proficiency of working on unified strategies and goals. Thus, trained employees are able to improve the service/product delivery, which brings credit to their organization.
What does the Lean Kanban Training in Limassol concentrate on?
This training lays emphasis on making the most of an organization's working capital. The aspirant is taught how to build plans for sustaining long-term revenues. He/she realizes that a business's topline growth can be maintained by continuously focussing on customers.
Is the Lean Kanban Training in Limassol Cyprus worth the time invested in it?
The knowledge of continuous development in organizational processes is a great return on investing time in Lean Kanban Training. Unichrone's well-knitted course structure is just appropriate for making one's employer organization rise and shine.
When is the Lean Kanban Certification Exam conducted?
The Lean Kanban Certification Exam is conducted on the last day of training by Unichrone.
What course materials are provided to prepare for the Lean Kanban Certification Exam in Limassol , Cyprus?
Course study guides and mock tests are provided to prepare for the Lean Kanban Certification Exam in Limassol , Cyprus.
What does the Lean Kanban Exam in Limassol assess in an individual?
This exam tests the candidate's ability to enhance productivity through the proper implementation of Lean Kanban. On passing this exam, candidates are awarded a certification that distinguishes them as specialists in this domain.
How does one's professional expertise get polished by the Lean Kanban Exam in Limassol?
The questions asked in the Lean Kanban Exam check the candidate's determination in deploying the skills that he/ she already possesses. Scoring high is not just meant for passing the exam. It also increases self-confidence for becoming a Lean Kanban practitioner.
Is it mandatory for every working professional in business marketing to take the Lean Kanban Exam?
With the increasing popularity of Lean Kanban tools and their acceptance by businesses, this certification secures jobs. Lean Kanban Exam has to be taken for acquiring the certification, which makes the resume appealing.
Is the Lean Kanban Exam a measurement of an employee's dedication?
Lean Kanban Exam is based on Lean Kanban techniques, which sets a benchmark of the examinee's approach towards an organization. It ensures whether an individual is capable of enhancing business productivity with the help of acquired knowledge.
What is the purpose of Lean Kanban?
The methodology of Lean Kanban is used to facilitate an organization's quality improvement process by measuring and managing the workflow through the creation of vision boards.
What are the important benefits of the Lean Kanban methodology?
Lean Kanban helps in reducing wastes, cutting costs, decrease storage space, and stop overproduction that ultimately leads to the improvement of the business process.
What certifications are provided after the completion of the Lean Kanban Training Course in Limassol , Cyprus?
After the successful completion of the Lean Kanban Training Course in Limassol , Cyprus, we provide industry-recognized course completion certificates to the professionals. The certificate gives professionals an edge over others during Lean Kanban Interview.
Which professionals require certification in Lean Kanban?
Quality Analysts
Quality Engineers
Process Specialists
Operations Managers
Manufacturing Engineers
Which industries use Lean Kanban?
Certified Lean Kanban Professionals are in huge demand across major industries like Manufacturing, Services, Packaging, Supply Chain, Operations, Electronics, and Engineering industries.
How does a Lean Kanban Certification in Limassol Cyprus help one explore diverse job roles?
This certification is an entry ticket to challenging job roles in complicated business environments. Employers are always on the hunt for individuals possessing such accreditation. Thus, a candidate gets to choose from a variety of profiles.
What is the philosophy behind the Lean Kanban Certification?
The Lean Kanban methodologies are focused on efficiency in manufacturing. Candidates need to go through Lean Kanban Training to pass the certification exam. In the process, they learn how to implement these principles for maintaining manufacturing quality.
Is a Lean Kanban Certification in Limassol meant only for IT professionals?
The Lean Kanban Certification empowers both IT and non-IT professionals in the relevant fields of software development or anything else. Most of the front-row organizations are predominated by technology. This results in the demand for certified professionals.
How relevant is a Lean Kanban Certification in modern-day organizations?
Modern-day organizations believe in simplifying workflows. This in turn leads to cost optimization thereby, resulting in profits. All of these can be taken care of by individuals possessing authority in the utilization of Lean Kanban policies.
Is a Lean Kanban Certification in Limassol Cyprus one of its kind?
It surely is. Irrespective of whatever IT or other expertise a professional owns, Lean Kanban Certification is irreplaceable. It acknowledges one's market power contributed to the employer organization so far.
Why is the Lean Kanban Certification in Limassol , Cyprus a necessity these days?
In this journey of digitalization, even the most traditional companies have transformed. They are operating their businesses using SaaS (Software as a Service). Therefore, it is natural for them to recruit promising individuals with Lean Kanban Certification in Limassol , Cyprus.
What are the challenges that are effortlessly overcome by individuals bearing a Lean Kanban Certification in Limassol ?
The Lean Kanban principles are associated with eliminating anything that is unfavorable for customer service. Ineffective processes, excessive inventory/ collaboration, inadequate meetings are some of the challenges that can be fought by certified professionals.
Lean Kanban Examination Procedure
PREPARE
Go through the intense 1 day Lean Kanban Training offered by Unichrone. Fulfil all the requirements specified before the examination.
APPLY
Apply for the Lean Kanban Exam, conducted by Unichrone, whilst filling up all necessary details. Choose the suitable date for the exam.
ACQUIRE
Get certified in Lean Kanban after clearing the exam. The Certificate has lifetime validity. No renewal needed.

Kenneth Beard
Project Manager
Very engaging course with real world context and wonderful examples. Helped to expand my knowledge as a direct result of it.

Tom Eeartman
Head-Supplier Management
Super awesome faculty! The best part of the training was lots of real time case studies and interactive sessions. Learnt many new concepts.

Pavit Kenth
Technical Director MCI Ltd
Interesting, Focused, Real life case studies. The material was a comprehensive presentation of Lean principles and Six Sigma.

Saad Alsheddi
Head Of Operations
Really interesting, a lot of knowledge about processes, in many areas and departments, helped to understand the subjects easily.

Jernej Hercog
Manager-Engineering Services
I opted for Instructor led Online Session. The training was very well executed. It was awesome and exceeded my expectations.
Register for a free session with our trainer
Faculty and Mentors
Our certified and highly experienced trainers are handpicked from various industries to assist aspirants with practical insights into the field, thereby providing a comprehensive understanding of fundamentals and complex terminologies
FAQ's on Lean Kanban Certification Training in Limassol
Track
Record the workflow
Learn about using the Lean Methodology and Kanban to track and record the workflow using our interactive training and certification course in Lean Kanban in Limassol Cyprus.
Amend
Enhance the workflow
Use our industry-recognized Lean Kanban Certification Training Course to amend the business process by reducing time and enhancing the workflow.
Enlist
Get knowledge and skills
Utilize our extensive Lean Kanban Training and Certification Course in Limassol to enlist yourself as knowledgeable and skilled quality management professionals.
Praise
Gain credibility
With the help of our Lean Kanban Training, earn this valuable Lean Kanban credential to gain credibility and garner praise in your organization.
Our Clients