Design Thinking Certification Course
Design Thinking Certification enables an individual to apply the framework while solving highly complex problems as per the user's needs. The Design Thinking process focuses on 5 major phases-empathize, define, ideate, prototype, and testing. Professionals certified with Design Thinking follow these phases while taking strategic business decisions within the organization. Hiring certified professionals encourage businesses to be more creative and innovative whilst meeting the needs of the user. The Design Thinking Certification assists designers in finding solutions to business problems. During the certification process, aspirants are encouraged to find a real-life business problem and design creative approaches to solve it. This further helps aspirants to be industry-ready while pursuing career opportunities.
Design Thinking Certification Training
Unichrone offers Design Thinking Course in flexible modes of the training session. Experts having vast knowledge of the field provide practical insights, thereby assisting in grasping the concepts. During the Design Thinking Training, aspirants are required to work on a group project and submit it within the specified time period. After completing the 3-day Design Thinking workshop, professionals will receive a course completion certificate. With hands-on experience, professionals certified with Design Thinking have a huge scope to land jobs in large enterprises.
Key Features of Design Thinking Certification Training
Our Design Thinking Course introduces individuals to the concept of Design Thinking and its importance in modern business organizations. Activities and hands-on experience in using Design Thinking tools will help individuals gain practical knowledge in formulating solutions to the problems faced by organizations. Here are some key features of our Design Thinking Course:
3 Day Interactive Classroom or Group Training
Course study materials designed by subject matter experts
Involves prepare in a best way
Highly qualified, expert & trainers with vast experience
Physical Copy of the book with case studies
Enrich with Industry best practices and case studies
Design Thining course adhered with International standards
Convenient Weekday/Weekend Design Thinking schedule
Corporate Group Training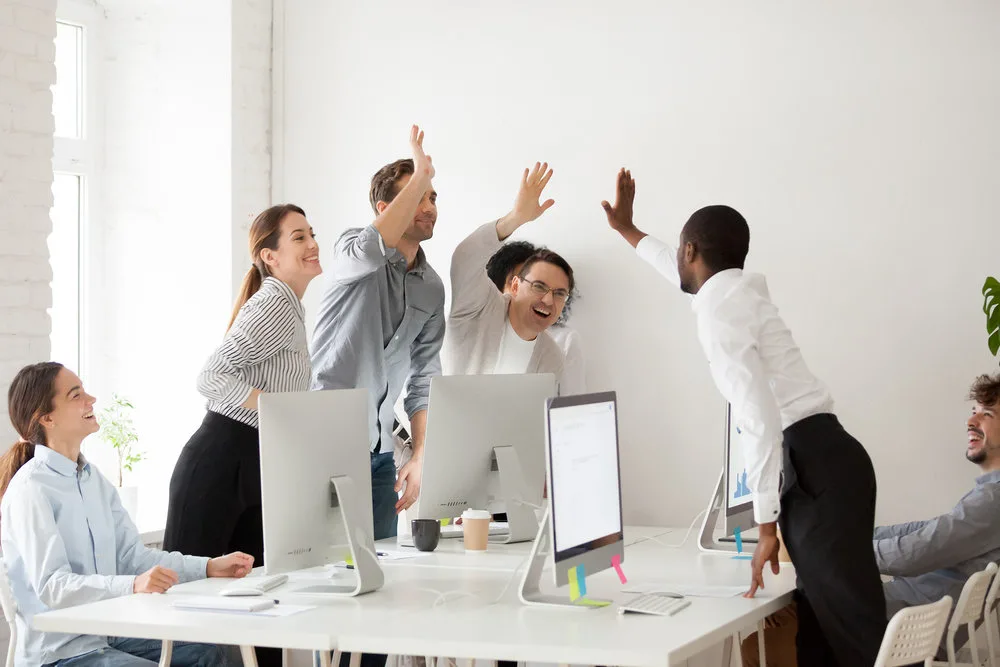 Customized Training
Live Instructor-led
Onsite / Online
Flexible Dates
Request for Corporate Group Training
Design Thinking Exam Format
Exam Name
Design Thinking Course Certificate
Exam Cost
Included in training fees
Exam Format
Multiple Choice, Case Study
Total Questions
25
Passing Score
70%
Exam Duration
120 Mins
Design Thinking Course Curriculum
1.Design Thinking Overview

Topics

· What Is Different About Design thinking?
· Exercise: Design Thinking in the Workplace
· Design Thinking Skills
· Exercise: Design Thinking Skills
· Principles of Design Thinking
· Exercise: Design Thinking Principles

2.General Approaches to Design Thinking

Topics

· The Basis for Design Thinking
· Design Thinking Frameworks
· Exercise: Build a Design Thinking Framework
· The Design Thinking Team What Constitutes a Design Thinking Team? Exercise: Create a Design Thinking Team
· Design Thinking Workshops and Meetings Characteristics Types of Workshops
3.A Design Thinking Approach in Stages

Topics

· Apply the Design Thinking Frameworks
· Class Exercise: Review the Case Study
· Empathize with the Customers and/or Users Exercise: Engage the Customer /User
· Define the Problem Exercise: Review and Follow-Up Exercise: Define the Point of View
· Ideate Exercise: Develop Potential Solutions Exercise: Feedback on the Solutions
· Prototype Alternate Solutions Exercise: Create a Prototype of the Solution Exercise: Review the Prototype and Gain Feedback
· Test the Solutions Exercise: Prepare Test of the Prototype and Solution

4.Design Thinking Techniques

Topics

· Listening and Empathizing Techniques Engagement Exercise: Ask the Right Questions Observation Exercise: Setting Up the Observation Showing Empathy
· Define and Ideation Techniques Unpacking Exercise: Unpack to the Wall Personas Exercise: Create Personas for the Case Study Pattern Recognition and Connecting the Dots
· Prototype and Test Techniques Types of Prototypes Exercise: Revise Franken Prototype to Refined Prototype Forms of Testing in Design Thinking Exercise: Prepare and A / B Test of the Prototype
· Statistics searches
5.General Design Thinking Practices

Topics

· General Design Thinking Practices Use of Diagrams and Maps in Design Thinking Exercise: Create an Empathy Map Exercise: Revisit the Wall Exercise; Create an Affinity Diagram Exercise: Create a Mind Map Exercise: Create a Journey Map
· Story Telling Techniques Story Telling Throughout the Design Thinking Process Improvisation Exercise: Tell a Story Scenarios Exercise: Create a Set of Scenarios for the Case Study K-Scripts Exercise: Create a Set of K-Scripts for the Case Study Exercise: Perform Role Playing of Scenarios for the Case Study

6.Adopt and Adapt Design Thinking

Topics

· Cautions and Pitfalls Assumptions Exercise: Assumptions Pitfalls and Cautions in Design Thinking Workgroups
· Final Words and Best Practices Best Practices Exercise: Best Practices Exercise: Take the Practices Back to the Office
Design Thinking Certification Benefits
Frequently Asked Questions
Why choose Unichrone for Design Thinking Couse?
Unichrone offers a Design Thinking Course through experts in the field. The sessions are designed to provide insights into real-time scenarios and discussions. At the end of the session, aspirants can participate in the quizzes conducted by our highly qualified trainers. Attending this interactive workshop helps aspirants to gain a better understanding of the design thinking process and concepts.
What is the format for the Design Thinking Course?
The Design Thinking Course offered by Unichrone is hosted for 3 days across various countries. Aspirants gain practical insights into the stages of design thinking and hands-on experience during the workshop. A lot of activities are hosted by trainers during the course for providing a better understanding of the design thinking concept.
What are the outcomes of the Design Thinking Course?
On completion of the Design Thinking Course, aspirants will be able to:

Analyze the root causes of Business problems and trigger points
Understand how and when to apply the design thinking framework
Apply creativity and innovation to find solutions to business problems
Implement various design thinking tools
What is the cost of the Design Thinking Certification Examination?
The cost of the Design Thinking Certification Examination is included in the course fee.
When will candidates attend the Design Thinking Examination?
Candidates will attend the Design Thinking Examination on the last day of the 3-day training course.
What is Design Thinking?
Design Thinking is the process of solving complex problems arising out of businesses using a creative approach that is user-centric. Individuals can pursue the Certification of Design Thinking to assist organizations in developing products and services using the different phases of the Design Thinking process.
How do businesses benefit from Design Thinking?
The Design Thinking approach helps businesses in understanding the customer needs and apply human perspective to complex problems. Design Thinking is treated as the modern approach to solving problems by devising solutions. Organizations that implement a design thinking approach gain a competitive advantage over others in the industry.
What are the different phases of Design Thinking?
The different stages involved in the Design Thinking process include Empathise, Define, Ideate, Prototype and Testing.
Design Thinking Examination Procedure
PREPARE
Attend intense 3 day Design Thinking Training offered by Unichrone. Fulfil all the requirements before the examination.
APPLY
Apply for the Design Thinking Exam, conducted by Unichrone. Choose the suitable date for the exam.
ACQUIRE
Get certified in Design Thinking after clearing the exam. You will receive an email confirming the status.

Kenneth Beard
Project Manager
Very engaging course with real world context and wonderful examples. Helped to expand my knowledge as a direct result of it.

Tom Eeartman
Head-Supplier Management
Super awesome faculty! The best part of the training was lots of real time case studies and interactive sessions. Learnt many new concepts.

Pavit Kenth
Technical Director MCI Ltd
Interesting, Focused, Real life case studies. The material was a comprehensive presentation of Lean principles and Six Sigma.

Saad Alsheddi
Head Of Operations
Really interesting, a lot of knowledge about processes, in many areas and departments, helped to understand the subjects easily.

Jernej Hercog
Manager-Engineering Services
I opted for Instructor led Online Session. The training was very well executed. It was awesome and exceeded my expectations.
Register for a free session with our trainer
Faculty and Mentors
Our certified and highly experienced trainers are handpicked from various industries to assist aspirants with practical insights into the field, thereby providing a comprehensive understanding of fundamentals and complex terminologies
No. Candidates do not need to pay extra for the Design Thinking Certification as it is included in the course fee.
The Design Thinking Certification is valid for life.
After successfully completing our 3-day Design Thinking Course, we provide candidates with an industry-standard course completion certificate.
After completing the course and submitting the project within the stipulated time, candidates will receive their certificates within 10 days.
Model
Plan innovative solutions
With the help of our interactive Design Thinking Training and Certification Course, individuals can learn about the concept of Design Thinking. Use this to plan and model creative as well as innovative solutions for your organization.
Explicate
Develop ideas
Utilize our extensive Design Thinking Training course guide to develop ideas to effectively meet the requirements of your organization and its customers. Gain practical and valuable insights into the industry's best practices.
Pick up
Gain skills in Design Thinking
We provide hands-on experience in Design Thinking which can be used in practice. Pick up the right skills and gain proficiency to improve the outcomes of your organization.
Assert
Validate your knowledge in Design Thinking
Earning this valuable Design Thinking Certification will allow individuals to validate their knowledge in Design Thinking. Get the credential and move your career in the right direction.
Our Global Clients