Significance EU GDPR Data Protection Officer Certification
GDPR Certified Data Protection Officers effectively implement and manage a compliance framework to protect personal data. Owning this certification validates an individual's ability to handle personal data acquired by organizations. GDPR CDPO Certification holders in Guayaquil Ecuador indulge in handling the compliance team. They further assist organizations in complying with GDPR requirements. This ensures that businesses stay away from paying huge fines amounts for non-compliance. CDPO professionals engage in altering their strategies while catering to the needs of EU citizens.
EU Data Protection Officer Training in Guayaquil Ecuador
Aspirants can enroll for CDPO Certification Training conducted by Unichrone in Guayaquil . Candidates learn about GDPR requirements, procedures, policies, and the impact of data protection. During GDPR CDPO Certification Training conducted in Guayaquil, trainers engage candidates through practical exercises like case studies and discussions. Trainees can even determine their level of preparation for the exam by taking mock tests. Individuals can opt for live online instructor-led sessions or in-classroom GDPR CDPO Training at Guayaquil Ecuador.
Key Features of EU GDPR Data Protection Officer Certification Training in Guayaquil Ecuador
GDPR CDPO professionals engage in developing and managing a robust compliance program as per the requirements of the regulation. General Data Protection Regulation CDPO Training covers the topics of data consent, data protection and privacy, and data protection legislation. This understanding of consent requires professionals to reduce the risk of non-compliance. GDPR CDPO Certification offered in Guayaquil Ecuador examines a professional's ability to apply GDPR policies and procedures. CDPO professionals ensure that their organization handles personal data in a lawful and secure manner. GDPR Data Protection Officers develop and manage a robust compliance program as per the regulation. Trainees can take up the CDPO Exam in Guayaquil Ecuador upon completion of the course. Passing the exam with the necessary sore entitles professionals to receive GDPR CDPO Certification in Guayaquil.
4 Day Interactive Instructor –led Online Classroom or Group Training in Guayaquil Ecuador
Course study materials designed by subject matter experts
Mock Tests to prepare in a best way
Highly qualified, expert & Certified Trainers with vast experience
Enrich with Industry best practices and case studies and present trends
End-to-end support via phone, mail, and chat
Convenient Weekday/Weekend GDPR DPO Training Course schedule in Guayaquil Ecuador
Corporate Group Training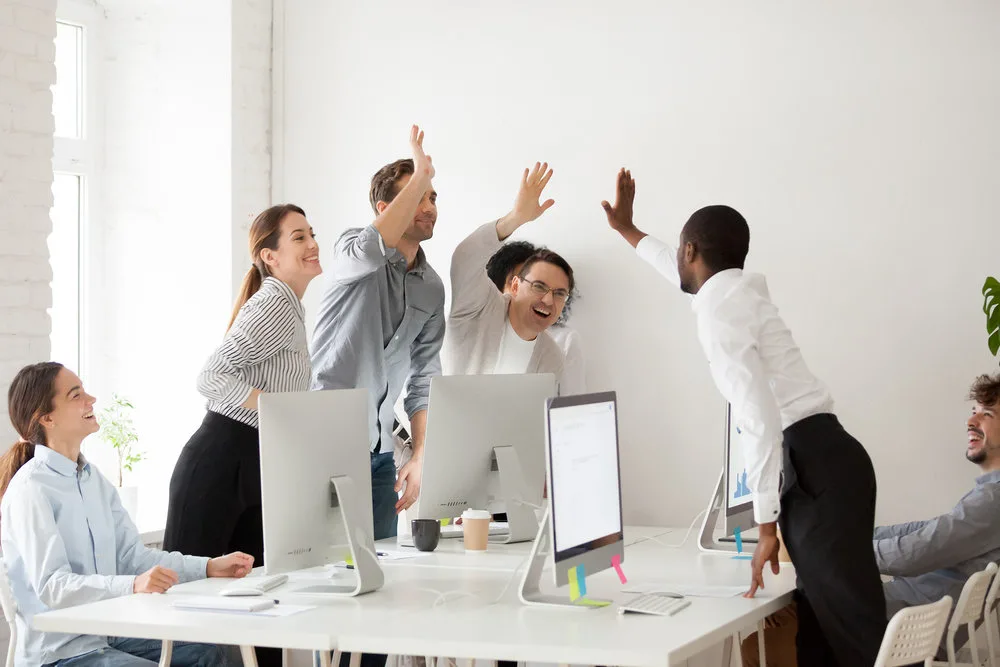 Customized Training
Live Instructor-led
Onsite/Online
Flexible Dates
Request for Corporate Group Training
GDPR DPO Exam Format
Exam Name
GDPR Certified Data Protection Officer
Exam Cost
Included in the Training fees
Exam Format
Open Book-Multiple Choice-Online
Total Questions
30 Questions
Passing Score
70%
Exam Duration
1 Hour
EU GDPR Certified Data Protection Officer Certification Benefits
Higher Salary
With this renowned credential, aspirants earn higher salary packages when compared to non-certified professionals in the field
Individual accomplishments
Aspirants can look for higher career prospects at an early stage in their life with the most esteemed certification
Gain credibility
Owning the certification makes it easier to earn the trust and respect of professionals working in the same field
Rigorous study plan
The course content is prescribed as per the exam requirements, covering the necessary topics to ace the exam in the first attempt
Diverse job roles
Attaining the certification enhances the spirit of individuals to pursue diverse job roles in the organization
Sophisticated skillset
With this certification, individuals acquire refined skills and techniques required to play their part in an organization
GDPR CDPO Course Curriculum
1.An Introduction

Topics

· Introducing Data Protection
· Why is Data Protection required?
· Key Data Protection Approaches
· Data Protection Regulations

2.The Role of a Data Protection Officer

Topics

· Working with Personal Data
· Processing Personal Data
· The Rights of the Subject
· Encountering Challenges
3.The Security Context

Topics

· Data Breaches
· Incident Response Plans
· The Supervisory Authority
· Recovering from Incidents
· Recording Incidents

4.Performing a Personal Data Audit

Topics

· What is a Personal Data Audit?
· The DPO's Role
· Collecting PII
· Securing Personal Data
Training Schedule and Fees
Interactive Live Online Sessions (Instructor-led)
Public Classroom Training in Guayaquil Please check availability with our staff before enroling for Classroom
Frequently Asked Questions
What are the learning objectives of GDPR CDPO Certification Training?
During the CDPO Training session, candidates gain:
Knowledge of the history and basics of GDPR
Understanding of the complex terminologies involved in the regulation
Hands-on experience of implementing GDPR
Skills of assessing the impact of data protection on the organization
What is included in CDPO Training conducted in Guayaquil Ecuador?
Aspirants of GDPR CDPO Training session in Guayaquil Ecuador can access the training material provided by Unichrone. Furthermore, highly experienced trainers engage individuals in case studies and practical exercises which assist in acing the exam in the first attempt.
How is GDPR CDPO Training conducted in Guayaquil Ecuador?
Unichrone provides online CDPO Training sessions as well as in-aclassroom training sessions in Guayaquil. Candidates can choose the dates available as per their convenience for their desired method of training.
Will I receive a course completion certificate?
Yes, candidates will receive a course completion certificate at the end of the GDPR CDPO Training session.
Why should I enroll for GDPR CDPO Training offered by Unichrone in Guayaquil Ecuador?
Unichrone conducts GDPR CDPO Training in Guayaquil Ecuador through experts having vast experience in the field. Candidates gain insights into GDPR and the method of its application during the training sessions. Mock tests are provided at the end of CDPO Training to assess the level of preparation for professionals. Also, candidates can take up the live online instructor-led course or in-classroom CDPO Training.
How is GDPR CDPO Training beneficial to an organization's employees?
GDPR CDPO Trained individuals when hired by an organization, making its various departments obliged to follow data privacy rules. Other members are held accountable for the proper storage and usage of data by these individuals. Thus, data security is maintained at every level of operations.
Why should companies recruit employees who have attended GDPR CDPO Training?
By recruiting GDPR CDPO Trained professionals, organizations can stay updated with the latest changes in the external data compliance rules. This helps them to focus on core functions while the rest is taken care of by such professionals.
How can an organization stay ahead of its competitors by hiring GDPR CDPO Trained individuals?
GDPR CDPO Trained individuals are capable of making an organization trustworthy to its clients. By managing the organization's compliance with the data protection directives, they are able to earn the confidence of consumers.
Does GDPR CDPO Training in Guayaquil infuse the aspirant with leadership qualities?
An individual undergoing GDPR CDPO Training attains the knowledge required for enforcing a data privacy system. The acquired leadership skills empower the candidate to instruct others in following that system.
Is GDPR CDPO Training essential to ensure that the legal safety of an organization is intact?
Professionals having undertaken GDPR CDPO Training keep a watch on the functioning of the data privacy activities as initiated by them. An organization is legally safe so long as its data security processes work uninterruptedly.
Do the GDPR CDPO Trained professionals act as problem-solvers to a data controlling enterprise?
GDPR CDPO Training makes an individual capable of managing the requests and complaints of data controllers as well as subjects. This prevents the occurrence of any dispute, which might otherwise affect the organizational workflow.
How does GDPR CDPO Training get an individual ready for managing the internal business operations of an organization?
From data processing to legal knowledge, every section of authorizing a company's operations is covered by GDPR CDPO Training. After all, data processing and security are interrelated with every other business practice of an organization.
How is the GDPR CDPO Exam conducted in Guayaquil Ecuador?
The GDPR CDPO Exam is conducted for 1 hour. During the exam, candidates are required to answer the multiple-choice questions and score minimum 70% marks to obtain for the CDPO Certification.
What is covered in GDPR CDPO Exam?
The GDPR CDPO Exam covers the fundamentals of GDPR, roles of a DPO, rights of the data subjects, key elements of GDPR, and the process involved in assessing the impact of data protection.
When is the GDPR DPO Certification Exam conducted in Guayaquil?
The GDPR DPO Exam is conducted at the end of the training session by Unichrone.
Why should one sit for the GDPR CDPO Exam in Guayaquil Ecuador?
This exam is the entrance to the challenging realm of data security maintenance. Only those candidates clearing this exam are considered suitable for shaping the data privacy framework of any organization.
What is the difficulty level of the GDPR DPO Certification Examination?
No matter how complicated this GDPR DPO Certification Exam is, it can be passed through a well-planned preparation model. This is made available to the aspirants by the incredible training course provided by Unichrone.
What does the GDPR DPO Certification Exam assess in an individual?
Multiple faculties are evaluated by the GDPR DPO Certification Exam. It recognizes an individual's comprehensive knowledge of all superior data compliance authorities. This exam is the yardstick for the acquired competencies of data protection officials.
What is the significance of GDPR DPO Certification in Guayaquil Ecuador?
Holders of GDPR DPO Certification demonstrate their expertise in applying GDPR requirements to organizational strategies. The certification came into effect when the new EU GDPR Laws were implemented back in May 2018. This necessitated organizations to hire certified professionals for incorporating and managing a compliance program as per the applicable regulations. As a result, candidates of GDPR DPO are highly sought-after by multinational companies.
What are the DPO Certification requirements?
There are no requirements to be fulfilled by candidates. CDPO Certification can be taken up by any individual who wishes to gain insights into GDPR.
What is the target audience for GDPR DPO Certification offered in Guayaquil Ecuador?
Data Protection Officers, compliance officers, human resource managers, Project Managers, personal data security advisors, and any individual willing to gain an understanding of GDPR can apply for the CDPO Certification.
How will I benefit from GDPR DPO Certification in Guayaquil Ecuador?
The GDPR DPO Certification in Guayaquil assists individuals to:
Gain an in-depth understanding of General Data Protection Regulation
Acquire the skillset to develop a top-notch compliance program
Assist organizations in managing personal data of EU citizens
Manage the team involved in instilling GDPR to organization's strategies
How valuable is the GDPR DPO Certification in catching the eye of recruiters?
GDPR DPO Certification is the recognition of an individual's command over data governance laws. They are most eligible for taking data security measures for organizations where data processing is involved.
What is the necessity of professionals holding the GDPR DPO Certification in an organization?
Employees possessing the GDPR DPO Certification can save their organization from paying exorbitant penalties for data privacy failures. The fee charged is a lump sum amounting to 2% of the organization's global turnover. Before a company goes bankrupt it should keep such professionals ready at hand to defend the data privacy laws.
Why are the GDPR DPO Certified Professionals very much in demand these days?
The trend to outsource data protection services is rapidly being replaced by the employment of CDPOs. This is due to a constant need for monitoring the data security of the organization. Therefore, enterprises demand GDPR DPO Certified Professionals exclusively to meet their data protection requirements.
Does obtaining a GDPR DPO Certification in Guayaquil entitle professionals to assist the data processor or controller?
Knowledge required for the supervision of large-scale data protection is possessed by the GDPR DPO Certification holders. Naturally, they fit into job roles that require assisting the data processor and data controller of the organization.
Does the GDPR DPO Certification indicate one's knowledge of IT infrastructure?
Individuals possessing the GDPR DPO Certification can analyze an organization's IT status alongside its data privacy needs. Their understanding of the organizational structure and technology is an added advantage for detecting the roots of data protection issues.
Can a simple employee turn into a valuable asset for the employer company by acquiring GDPR DPO Certification in Guayaquil?
Those possessing the GDPR DPO Certification are enabled with expertise in multiple areas that lead to effective data protection. Employer organizations rely heavily on such professionals, which makes the latter turn into assets.
What freedom of action is attained by an individual with the GDPR DPO Certification?
A GDPR DPO Certification bearer has the authority to object to any business operation that violates the organization's conformity to GDPR. Any activity opposed to data protection is disclosed by the DPO whether or not a fine is charged for it.
Do the GDPR DPO Certified individuals help in bridging the gap between the organization and its external authorities?
Professionals bearing the GDPR DPO Certification serve as the medium of communication between the different departments. They also establish a relationship of the organization with outside authorities. All credit goes to their proficient managerial skills.
How does a GDPR DPO Certification assure job security?
Modern businesses thrive on consumer data, which demands proper safeguarding. This purpose can only be served by those acquiring the GDPR DPO Certification. Data protection officers have become indispensable for organizations, thereby ensuring job opportunities.
Does a GDPR DPO Certification offered in Guayaquil Ecuador authorize one to train others?
One of the multiple tasks of those accredited with GDPR DPO Certification is to train the data processing staff. Besides, they are entrusted with the job of conducting security audits at regular intervals.
GDPR CDPO Examination Procedure
PREPARE
Go through the intense 4 day GDPR CDPO Training offered by Unichrone. Fulfil all the requirements before the examination.
APPLY
Apply for the GDPR CDPO Exam, whilst filling up all necessary details. Attend the exam scheduled at the end of the training session.
ACQUIRE
Get certified GDPR CDPO after clearing the exam. You will receive an email confirming the status of the exam after which you will be awarded with the certificate. The Certificate comes with life time validity.

Kenneth Beard
Project Manager
Very engaging course with real world context and wonderful examples. Helped to expand my knowledge as a direct result of it.

Tom Eeartman
Head-Supplier Management
Super awesome faculty! The best part of the training was lots of real time case studies and interactive sessions. Learnt many new concepts.

Pavit Kenth
Technical Director MCI Ltd
Interesting, Focused, Real life case studies. The material was a comprehensive presentation of Lean principles and Six Sigma.

Saad Alsheddi
Head Of Operations
Really interesting, a lot of knowledge about processes, in many areas and departments, helped to understand the subjects easily.

Jernej Hercog
Manager-Engineering Services
I opted for Instructor led Online Session. The training was very well executed. It was awesome and exceeded my expectations.
Register for a free session with our trainer
Faculty and Mentors
Our certified and highly experienced trainers are handpicked from various industries to assist aspirants with practical insights into the field, thereby providing a comprehensive understanding of fundamentals and complex terminologies
FAQ's on GDPR DPO Certification Training in Guayaquil
Unichrone's GDPR Data Protection Officer Training is a guaranteed path for individuals to adopt General Data Protection Regulation Principles
Adept
Apply the know-how
EU GDPR DPO Certification is an entry-level certification offered to individuals pursuing a career in data protection. As a result, professionals opting for EU GDPR DPO Certification in Guayaquil understand the basics of GDPR and its requirements that have to be met by organizations.
Upskill
Acquire the expertise
Acquiring EU GDPR DPO Certification in Guayaquil assists professionals in implementing the best practices followed in protecting sensitive data. Professionals taking up this certification showcase their expertise in creating a state-of-the-art compliance program for businesses.
Accommodate
Be versatile
EU GDPR Certified Data Protection Officer Certification encourages professionals to execute diverse roles in meeting the requirements of the regulation. As a result, Certified Data Protection Officers in Guayaquil possess the abilities to develop, manage and monitor the compliance program.
Captivate
Attract job prospects
Individuals certified as EU GDPR Certified Data protection officers portray their capabilities of performing various tasks involved in data protection. This further assists CDPO professionals in Guayaquil to attract various job opportunities from organizations operating in different industries.
Our Clients