Will CISSP Training Empowers Professionals with Cybersecurity Expertise?
CISSP Certification is globally recognized in the field of information security. It attests to proficiency in designing, implementing, and managing an effective security program. Organizations recruiting cybersecurity professionals look for a defined set of skills. CISSP Certificate in Liverpool requirements cover most of the skills that are essential for thriving in the security field. Therefore, earning this certification opens up professional opportunities, higher salaries, and recognition. Additionally, information security is an area that is always changing. Having the (ISC)2 CISSP demonstrates that a professional has relevant skills and knowledge.
CISSP Training Course in Liverpool United Kingdom
Individuals can attain CISSP Certification from (ISC)2 only after fulfilling the prerequisites. Preparing for the CISSP Exam demands a thorough study of various security domains. Enrolling in CISSP Certification Training in Liverpool United Kingdom provides a deep understanding of information security principles, practices, and technologies. Participants in the CISSP Training gain technical and management skills. This helps them to design and manage an organization's security posture. CISSP Boot Camp in Liverpool enables candidates to stay updated with the latest developments. This ensures that candidates are knowledgeable about the most recent security issues.
Key Features of CISSP Certification Training in Liverpool
Certified Information Systems Security Professional Training in Liverpool helps aspiring professionals in gaining a comprehensive understanding of cybersecurity. It covers various domains of information security, as defined by ISC2. This helps individuals to learn the abilities necessary for clearing CISSP Exam. Qualified instructors lead CISSP Exam Prep in Liverpool United Kingdom and guide professionals throughout their preparation journey. This enables candidates to clear the CISSP exam with flying colors. Unichrone provides live online instructor-led and in-classroom methods for CISSP Training Course in Liverpool. Candidates can choose the option that suits their learning preferences. CISSP Training in Liverpool includes practical exercises, case studies, and interactive sessions. This aids candidates in using their knowledge in practical situations.
5 Day Interactive Instructor–led Online Classroom or Group Training Session in Liverpool United Kingdom
Course study materials designed by subject matter experts
Mock Tests to prepare in a best way
Highly qualified, expert & Certified Trainers with vast experience
Enrich with Industry best practices and case studies
CISSP Training Course adhered with International Standards
End-to-end support via phone, mail, and chat
Convenient Weekday/Weekend CISSP-Certification Training Course schedule in Liverpool United Kingdom
Corporate Group Training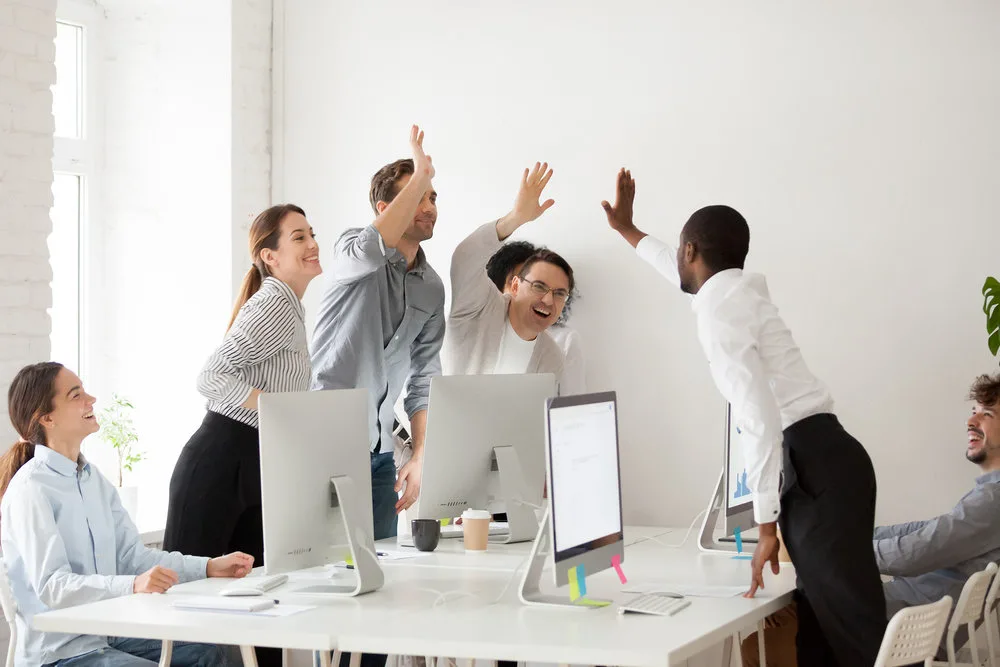 Customized Training
Live Instructor-led
Onsite/Online
Flexible Dates
Request for Corporate Group Training
CISSP Exam Format
Exam Name
Certified Information Systems Security Professional (CISSP)
Exam Cost
USD 749
Exam Format
Multiple choice questions and advanced innovative items
Total Questions
125-175 Questions varies
Passing Score
700 out of 1000 points
Exam Duration
4 Hours
CISSP Exam in Liverpool United Kingdom
Pearsonvue Test Center
CISSP Certification Benefits
Higher Salary
With this renowned credential, aspirants earn higher salary packages when compared to non-certified professionals in the field
Individual accomplishments
Aspirants can look for higher career prospects at an early stage in their life with the most esteemed certification
Gain credibility
Owning the certification makes it easier to earn the trust and respect of professionals working in the same field
Rigorous study plan
The course content is prescribed as per the exam requirements, covering the necessary topics to ace the exam in the first attempt
Diverse job roles
Attaining the certification enhances the spirit of individuals to pursue diverse job roles in the organization
Sophisticated skillset
With this certification, individuals acquire refined skills and techniques required to play their part in an organization
CISSP Course Curriculum
1.Introduction
2.Security and Risk Management

Topics

· Security and Risk Management
· Information Security Management
· Security Controls
· Information Security Management and Governance
· Goals, Mission, and Objectives
· Engage and support virtual teams
· Due Care
· Security Policy
· Compliance
· Computer Crimes
· Legal Systems
· Intellectual Property (IP) Law
· Privacy
· General Data Protection Regulation
· Security
· Risk Analysis
· Types of Risk Analysis
· Security Control Assessment
· Threat Modeling
· Supply-Chain Risk Management
· Third-Party Management
· Business Continuity Planning
· Business Continuity Planning Phases
· Managing Personnel Security
· Security Awareness Training
· Program Effectiveness Evaluation

3.Asset Security

Topics

· Asset Security
· Information Classification
· Data Classification
· Data Life Cycle
· Data Management
· Different Roles
· Data Remanence
· Privacy
· States of Data
· Data Loss Prevention
4.Security Engineering

Topics

· Introduction
· Security Engineering
· Security Architecture
· Security Models
· Evaluation Criteria
· System Security
· CPU
· Memory
· Security Mode
· Cloud Computing
· IOT
· Industrial Control System (ICS)
· Cryptography
· Encryption Methods
· DES
· Asymmetric Cryptography
· Public Key Infrastructure
· Cryptanalysis
· Key Management
· Critical Path Analysis
· Site Location
· Fire
· HVAC

5.Communications and Network Security

Topics

· Introduction
· Network Architecture and Design
· IP Addressing
· Network Protocols
· Transmission Media
· Firewall
· Intrusion Detection System and Intrusion Prevention System
· Network Access Control (NAC)
· Content Delivery Network (CDN)
· Networks
· Software-Defined Networking (SDN)
· Remote Access
· Internet Security Protocol (IPsec)
· Voice over Internet Protocol (VoIP)
· Phreaking
· Secure Access Protocols
· Wireless Technologies
· Network Attacks

6.Identity and Access Management

Topics

· Identity and Access Management
· Identity Management
· Biometrics
· Passwords
· Tokens
· Memory Cards and Smart Cards
· Access and Authorization Concepts
· Identity Management Implementation
· Kerberos
· Access Control Types
· Access Control Models
· Access Control Tools and Techniques
· Accountability
· Access Control Monitoring
· Identity Proofing
· Markup Languages
· Identity as a Service (IDaaS)
7.Security Assessment and Testing

Topics

· Security Assessment and Testing
· Security Assessment
· Vulnerability Assessment
· Penetration Testing
· Audits
· Log Management
· Synthetic Transaction and Real Transaction
· Testing
· Software Testing
· Interface
· Key Performance Indicators (KPI)

8.Security Operations

Topics

· Security Operations
· Investigation
· Forensic Investigation
· Evidence
· Electronic Discovery
· Incident Management
· Security Operations Management
· Identity and Access Management
· Assets
· Malware
· Management
· Recovery and Backup
· Disaster Recovery
· Perimeter Security

9.Software Development Security

Topics

· Software Development Security
· Importance of Software Development Security
· Programming Concepts
· Systems Development Life Cycle
· Application Program Interface
· Software Security and Assurance
· Database and Data Warehouse Environments
· Knowledge Management
· Web Application Environment
· Security Threats and Attacks
Training Schedule and Fees
Interactive Live Online Sessions (Instructor-led)
Public Classroom Training in Liverpool Please check availability with our staff before enroling for Classroom
Frequently Asked Questions
How does CISSP Training benefit individuals?
CISSP Training helps individuals to obtain a comprehensive understanding of IT Security concepts and policies. Unichrone's highly qualified trainers engage candidates with practical exercises which assist in getting familiarised with complex terminologies and ace the CISSP Exam in the first attempt.
What do you provide during CISSP Certification training in Liverpool?
During the 5-day session of CISSP Training, trainees can access the training material, participate in case studies, discussions, and attempt the mock tests provided on completion of the training.
Will I receive credits for completing CISSP Training session?
Yes, individuals will receive 40 CPEs on completing the CISSP Training session.
What are the topics covered in CISSP Training?
The topics covered in CISSP Certification training is as follows:
Security and Risk management
Asset Security
Security Architecture and Engineering
Communication and Network Security
Security Assessment and Testing
Security Operations
Software Development and Security
Who can attend CISSP Training in Liverpool?
The CISSP Training Course can be attended by security analysts, security architects, IT managers, security consultants, security managers, and individuals who fulfill the ISC2 CISSP Certification requirements.
Do only large-sized businesses require the service of professionals having attended CISSP Certification Training in Liverpool United Kingdom?
The rapid increase in cybercrime has caused organizations of all sizes to resort to professionals having undertaken CISSP Certification Training in Liverpool United Kingdom. Therefore, the demand for these individuals is constantly rising.
How does CISSP Certification Training in Liverpool guarantee safe functioning of an organization?
Cyber attacks in their various intensities financially affect the organization and its business processes. To keep it protected at all times, the CISSP Certified individuals come into play. Prior training is required to attain this certification.
Is CISSP Certification Training a screening method that can be applied by organizations for their internal processes?
Individuals undertaking CISSP Certification Training are capable of detecting employee errors that are also vital threats to cyber security. Organizations can rely on these professionals for maintaining operational transparency.
How is CISSP Certification Training helpful in the reputation-building of an enterprise?
CISSP Certification Training enables the employees of an enterprise to protect consumer data with their cyber security skills. This creates a good impression of the organization on clients and investors since they can trust it entirely.
How powerful are the individuals with CISSP Certification Training in preventing data loss?
Loss of valuable data ultimately leads to the loss of an organization's credibility, thereby hampering its business. Professionals going through CISSP Certification Training are adept in initiating preventive measures.
Why are CISSP Trained individuals hired by an organization to strengthen its foundation?
Only those organizations backed by flawless operations within all departments stand strong even in times of distress, like this pandemic. Determining a business's cyber security is the path to identifying performance or strategy-related weaknesses. Individuals undergoing CISSP Certification Training are the ones fit for this task.
Why is it necessary to invest time and money in CISSP Certification Training?
CISSP Certification Training imparts practical knowledge of the different phases of software development. Apart from the planning of cyber security strategies, aspirants also learn data recovery techniques. These skills don't just limit the individuals to any particular job designation.
How relevant is it to opt for CISSP Certification Training in Liverpool in this data-driven world?
Survival in the data-driven industries is possible only by undertaking CISSP Certification Training. The abundance of expertise acquired through this program will act as a strong base for functioning and excelling in IT organizations.
What does CISSP Certification Training in Liverpool United Kingdom play in an organization where asset security is the other name for cyber security?
Whether by getting employees CISSP Certification Trained or hiring the certified ones, an organization is at its best in terms of safety. This safety includes financial stability, legal compliance, and asset protection in the form of cyber data protection.
What is the format of the CISSP Exam in Liverpool United Kingdom?
The CISSP Exam in Liverpool United Kingdom is conducted in 2 modes. The CAT format of CISSP Exam is hosted for 4 hours in English Exam. The linear exam format is hosted for 6 hours in multiple languages. Trainees are required to attempt multiple choice questions and advanced innovative items during the exam.
Do I need to fulfill any eligibility criteria to attend CISSP Certification Exam?
Yes, individuals are required to have at least 5 years of cumulative non-overlapping experience in 2 or more of the domains specified by ISC2. However, candidates can get one-year waiver if they have a 4-year college degree and an approved credential from the ISC2 approved list.
What is the passing score to clear CISSP Exam in Liverpool United Kingdom?
Candidates need to score 700 points or more out of 1000 to pass the exam and obtain their credential in Liverpool United Kingdom.
CISSP Certification Exam is a full-fledged assessment of cyber security knowledge and its applications. Self-studying isn't sufficient for accomplishing practical experience in this field as is offered by Unichrone.
What is CISSP?
CISSP stands for Certified Information Systems Security Professional. It is the gold standard credential awarded to individuals in IT Security. International Information System Security Certification Consortium (ISC2) governs the CISSP credential. The credential is known to validate skills of individuals who are involved in securing information assets. Individuals take up CISSP Certification to secure jobs and get recognized among their peers and large enterprises.
What are the costs involved with CISSP Certification in Liverpool United Kingdom?
The costs incurred by individuals pursuing CISSP Certification are as follows:
CISSP Exam cost- $749
Annual Maintenance fee payable to ISC2 -$125
What skillset will I earn on obtaining CISSP Certification in Liverpool United Kingdom?
Obtaining the CISSP Certification in Liverpool United Kingdom entitles individuals to :
Apply the concepts and techniques to the IT security system of the organization
Secure the information assets
Monitor the information security system
Evaluate and manage the important elements of IT security system
Implement the latest tools and models in developing a robust information security system
What is CISSP CBK?
CISSP CBK or the CISSP Common Body of Knowledge covers the topics necessary to master the 8 important domains of CISSP Exam. It is a framework that is designed to elaborate on the latest practices and techniques involved in cybersecurity. The CISSP CBK is formulated by ISC2 and is considered as a guide for individuals attaining CISSP Certification.
Can an individual gain global recognition by obtaining a CISSP Certification in Liverpool?
CISSP Certification is the entry to the cyber security domain, which is significant worldwide. Naturally, the individuals earning this accreditation will be recognized too in their respective functional fields.
Does the CISSP Certification help one to build a professional network for alluring employment opportunities in the future?
In the course of the training undertaken to clear the CISSP Certification Exam, aspirants come in contact with cyber security pioneers. Professional relationships develop between the aspirants and those experienced in this field.
Can an organization stay free from cyber attacks by hiring individuals accredited with the CISSP Certification?
Individuals possessing the CISSP Certification are hired by organizations for regular supervision of their ongoing IT operations. Proper monitoring reduces the cyber security risks to a great extent.
Why are CISSP Certified professionals preferred over the non-certified ones?
Acquisition of the CISSP Certification indicates that the concerned individual can design a cyber security scheme and implement it. He/she also ensures that the plan is active at all levels of an organization.
What does the CISSP Certification in Liverpool United Kingdom demonstrate?
The candidate's strong command in the technical practices related to cyber security is recognized by the CISSP Certification in Liverpool United Kingdom. Moreover, it indicates the potential to establish and lead a cyber security framework within a corporation.
Is the CISSP Certification holder an all-rounder in offering cyber security?
CISSP Certified professional doesn't stop at just developing and deploying the cyber security plan. He controls every phase of it and alters its functions for the benefit of his employer organization.
How does a CISSP Certification in Liverpool prove one's eligibility in handling day-to-day operations?
Professionals bearing the CISSP Certification are well-versed with the dangers to cyber security and respective solutions based on real-life scenarios. Their expertise in keeping the cyber security provisions at par with the law makes them suitable for daily operations management.
When does CISSP Certificate expire in Liverpool?
CISSP Certificate expires after three years from the date of certification. Candidates have to renew CISSP Certification by obtaining CPE credits.
Should I submit any documents while recording CPE credits?
Professionals need not submit any document while recording their CPE credits on ISC² website. However, if a professional's application is selected for CPE audit, then he/she will have to submit all necessary documents related to the CPE credits as specified by ISC².
Why get CISSP Certification in Liverpool?
CISSP Certification is the gold standard for IT and cybersecurity professionals. The certificate gives professionals knowledge and skills to manage and protect an organization's information assets. It also broadens their understanding of the cybersecurity field and improve their career. Furthermore, adding CISSP certification to the resume helps individuals to get an edge during an CISSP Interview.
CISSP Examination Procedure
PREPARE
Attend intense 5 day CISSP Training offered by Unichrone. Fulfil all the requirements specified by the ISC2 Standards before the examination.
APPLY
Apply for the CISSP Exam, whilst filling up all necessary details. Choose the suitable date for the exam after paying the exam fees.
ACQUIRE
Get certified CISSP after clearing the exam. You will receive an email confirming the status from ISC².

Kenneth Beard
Project Manager
Very engaging course with real world context and wonderful examples. Helped to expand my knowledge as a direct result of it.

Tom Eeartman
Head-Supplier Management
Super awesome faculty! The best part of the training was lots of real time case studies and interactive sessions. Learnt many new concepts.

Pavit Kenth
Technical Director MCI Ltd
Interesting, Focused, Real life case studies. The material was a comprehensive presentation of Lean principles and Six Sigma.

Saad Alsheddi
Head Of Operations
Really interesting, a lot of knowledge about processes, in many areas and departments, helped to understand the subjects easily.

Jernej Hercog
Manager-Engineering Services
I opted for Instructor led Online Session. The training was very well executed. It was awesome and exceeded my expectations.
Register for a free session with our trainer
Faculty and Mentors
Our certified and highly experienced trainers are handpicked from various industries to assist aspirants with practical insights into the field, thereby providing a comprehensive understanding of fundamentals and complex terminologies
FAQ's on CISSP Certification Training in Liverpool
Unichrone's CISSP Exam Prep Training is a guaranteed path for individuals aspiring to become Certified CISSP Professional.
Nurture
Maintain your position
CISSP Certification is a practitioner-level certification that requires individuals to meet certain requirements. As a result, aspiring CISSP professionals in Liverpool are entitled to take up managerial positions in the organization at an early stage in their careers.
Evolve
Gain practical knowledge
CISSP Certification focuses on major domains that revolve around IT Security. Taking up CISSP Certification makes it easier for professionals in Liverpool to gain practical knowledge of complex concepts and prepares them to be industry-ready.
Prosper
Improve on a personal level
IT security professionals possess adequate skills to safeguard the organization from cyber threats. Opting for CISSP Certification assists such professionals in Liverpool to grow professionally as well as personally to manage IT Security professionals in the organization.
Optimize
Be competent
Often it is difficult for organizations to look for and recruit professionals in IT Security. Possessing Certified Information Systems Security Professional (CISSP) Certification in Liverpool makes it easier for businesses to identify and hire professionals well-versed in IT security.
Our Clients