What is the Importance of Certified Data Protection Officer in Organization?
GDPR Certified Data Protection Officer (CDPO) Certification in Haiti validates that an individual is competent enough to develop a compliance program as per the regulation. CDPO professionals gain a comprehensive understanding of GDPR requirements and its connection with other regulations. The increase in data breach cases has necessitated organizations to comply with data privacy laws. The EU General Data Protection Regulation (GDPR) has evolved since its inception in May 2018. Individuals who want to broaden their knowledge on GDPR and become a Certified Data Protection Officer can pursue the EU GDPR CDPO Certification in Haiti.
EU Certified Data Protection Officer Training in Haiti
Unichrone offers EU GDPR Certified Data Protection Officer Training across various cities in Haiti. Highly experienced trainers engage trainees in case studies and discussions which helps in understanding the GDPR concepts better. The Data Protection Officer Training is conducted in live online and in-classroom method. At the end of training sessions, candidates can take up mock tests to know their extent of preparation for the exam. GDPR CDPO Certification is awarded only after obtaining the required minimum marks in the exam.
Key Features of GDPR CDPO Training in Haiti
The EU GDPR Practitioner Training is an advisory course. As EU GDPR is evolving rigorously, individuals are required to gather opinions, techniques, or solutions as applicable in the workplace or country by legal or supervisory authority.
4 Day Interactive Instructor –led Online Classroom or Group Training in Haiti
Course study materials designed by subject matter experts
Mock Tests to prepare in a best way
Highly qualified, expert & accredited trainers with vast experience
Enrich with Industry best practices and case studies and present trends
End-to-end support via phone, mail, and chat
Convenient Weekday/Weekend GDPR CDPO Training Course schedule in Haiti
Corporate Group Training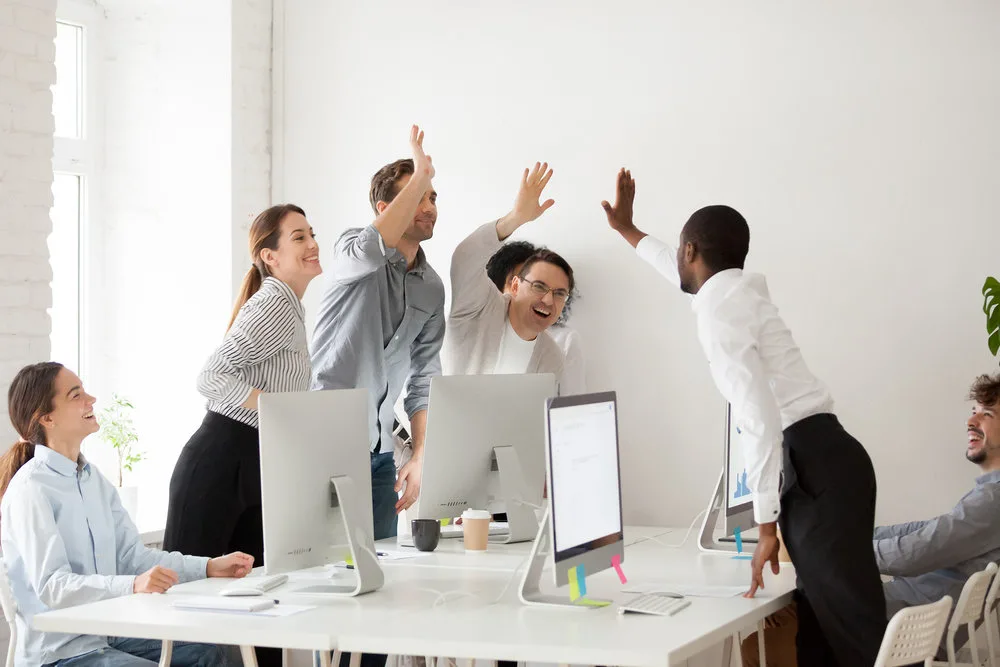 Customized Training
Live Instructor-led
Onsite / Online
Flexible Dates
Request for Corporate Group Training
GDPR DPO Exam Format
Exam Name
GDPR Certified Data Protection Officer
Exam Cost
Included in the Training fees
Exam Format
Open Book-Multiple Choice-Online
Total Questions
30 Questions
Passing Score
70%
Exam Duration
1 Hour
GDPR DPO Certification Benefits
Higher Salary
With this renowned credential, aspirants earn higher salary packages when compared to non-certified professionals in the field
Individual accomplishments
Aspirants can look for higher career prospects at an early stage in their life with the most esteemed certification
Gain credibility
Owning the certification makes it easier to earn the trust and respect of professionals working in the same field
Rigorous study plan
The course content is prescribed as per the exam requirements, covering the necessary topics to ace the exam in the first attempt
Diverse job roles
Attaining the certification enhances the spirit of individuals to pursue diverse job roles in the organization
Sophisticated skillset
With this certification, individuals acquire refined skills and techniques required to play their part in an organization
GDPR DPO Course Curriculum
1.An Introduction

Topics

· Introducing Data Protection
· Why is Data Protection required?
· Key Data Protection Approaches
· Data Protection Regulations

2.The Role of a Data Protection Officer

Topics

· Working with Personal Data
· Processing Personal Data
· The Rights of the Subject
· Encountering Challenges
3.The Security Context

Topics

· Data Breaches
· Incident Response Plans
· The Supervisory Authority
· Recovering from Incidents
· Recording Incidents

4.Performing a Personal Data Audit

Topics

· What is a Personal Data Audit?
· The DPO's Role
· Collecting PII
· Securing Personal Data
Frequently Asked Questions
Why should you attend Certified Data Protection Officer Training in Haiti?
Unichrone offers GDPR CDPO Certification Training in flexible methods. Candidates who enroll for live online method of training can attend the session from the comfort of their home or office. At the end of GDPR CDPO Training session, candidates will be able to gain an in-depth understanding of GDPR and its terminologies, interpret the roles and responsibilities of DPO and develop a compliance program that meets the needs of GDPR.
How long is the GDPR CDPO Training in Haiti?
The GDPR CDPO Training is conducted for 4 days in Haiti through various methods.
How will I benefit from online GDPR CDPO Training in Haiti?
Individuals opting for online GDPR CDPO Training can attend the program at the comfort of their home or office. The training sessions are live wherein candidates and trainers will log in at the same time.
What skills will I gain while attending GDPR CDPO Certification Training in in Haiti?
Individuals enrolling in the training session gain a deeper understanding of GDPR and its requirements. The training program enables trainees to perform their role as Certified Data Protection Officer. In addition, trainees are prepared to advise and monitor the organization's compliance with GDPR.
What is the duration GDPR CDPO Certification exam in Haiti?
The GDPR CDPO Exam is conducted for a duration of 1 hour. Candidates need to attempt all the questions within the time period to clear the exam.
Can I retake the GDPR CDPO exam in case I fail in the first attempt?
Yes, candidates can retake the exam free for the second time. Subsequent attempts after 2nd attempt, the re-examination fees to be paid.
How can I pass GDPR CDPO Exam in Haiti?
Professionals need to acquire 70% or more to pass the GDPR CDPO Exam.
What is the need for GDPR CDPO Certification in Haiti?
GDPR Certified Data Protection Officer Certification is awarded to individuals who master the art of developing a compliance program for the organization. A Certified Data Protection Officer will be able to interpret the requirements of the GDPR and incorporate the same while modifying the organizational strategies.
Who should acquire the General Data Protection Regulation (GDPR) CDPO Certification in Haiti?
Risk managers, compliance officers, data protection officers, IT professionals, project managers, and individuals who want to pursue a career as DPO can take up the GDPR CDPO Certification.
What are the eligibility criteria for pursuing GDPR CDPO Certification in Haiti?
Candidates are not required to fulfill any eligibility criteria for taking up CDPO Certification. However, individuals can have a basic understanding of GDPR before enrolling in the course.
Do I need to possess any technical knowledge for being a Certified Data Protection Officer?
No, individuals need not have any technical knowledge for pursuing the role of a GDPR Certified Data Protection Officer.
GDPR CDPO Examination Procedure
PREPARE
Go through the intense 4 day GDPR CDPO Training offered by Unichrone. Fulfil all the requirements before the examination.
APPLY
Apply for the GDPR CDPO Exam, conducted by Unichrone, whilst filling up all necessary details. Attend the exam scheduled at the end of the training session.
ACQUIRE
Get certified GDPR CDPO after clearing the exam. You will receive an email confirming the status.

Kenneth Beard
Project Manager
Very engaging course with real world context and wonderful examples. Helped to expand my knowledge as a direct result of it.

Tom Eeartman
Head-Supplier Management
Super awesome faculty! The best part of the training was lots of real time case studies and interactive sessions. Learnt many new concepts.

Pavit Kenth
Technical Director MCI Ltd
Interesting, Focused, Real life case studies. The material was a comprehensive presentation of Lean principles and Six Sigma.

Saad Alsheddi
Head Of Operations
Really interesting, a lot of knowledge about processes, in many areas and departments, helped to understand the subjects easily.

Jernej Hercog
Manager-Engineering Services
I opted for Instructor led Online Session. The training was very well executed. It was awesome and exceeded my expectations.
Register for a free session with our trainer
Select your city to view GDPR CDPO Certification Training Course Schedule in Haiti
Faculty and Mentors
Our certified and highly experienced trainers are handpicked from various industries to assist aspirants with practical insights into the field, thereby providing a comprehensive understanding of fundamentals and complex terminologies
A certified Data Protection Officer possesses the technical skills required to comply with the regulation. The primary role of such professionals is to ensure that their organization meets the requirements of GDPR. This necessitates a DPO to build a compliance program that is in accordance with the needs of the organization as well as data privacy laws.
No, the GDPR Data Protection Officer Certification has lifetime validity. Therefore, professionals need not renew their certification annually.
Certified Data Protection Officers (CDPO) can take up the role of risk manager, compliance officer, data privacy specialist, data privacy manager, and so on.
Individuals interested in becoming a CDPO in Haiti are required to:
Gain basic understanding of data privacy laws and GDPR
Enroll in GDPR CDPO Training program offered by Unichrone
Attempt the exam and score pass percentage to attain the DPO Certification
Preach
Have command
EU Certified Data Protection Officers (CDPO) in GDPR acquire the necessary soft skills to lead the data protection team in the organizations. Professionals taking up EU GDPR DPO Certification in Haiti are trained to have command over the team
Confer
Exchange views with peers
EU GDPR DPO Certification holders in Haiti are encouraged to converse with their peers and exchange their views on General Data Protection Regulation. This helps certified Data Protection Officers to gain advanced knowledge of the regulation and related laws
Proliferate
Amplify job prospects
EU GDPR CDPO Certification is popular across various countries around the globe. Professionals willing to be certified as Certified Data Protection Officers in Haiti can easily look for prospects in various countries and land their dream jobs
Emphasize
Master the competency
Pursuing EU GDPR CDPO Course enables professionals to gain knowledge of the latest skills applied in the field for complying with the GDPR. Professionals owning EU Certified Data Protection Officer Certification in Haiti master the competencies required to perform the role of CDPO
Our Clients