What is the Importance of Operational Excellence in Quality Improvement?
Operational Excellence or OPEX is an important aspect of the process and quality improvement in an organization and plays a vital part in achieving the desired objectives of the organization. Through OPEX, a professional can identify, analyze, evaluate, and rectify the various problems in a process that hinders the overall performance of a business. Understanding the different parts of the operation, applying the tools required to interpret the problems, and then finding the solutions that ultimately help in achieving the best results is the main objective of OPEX.
Operational/Process Improvement Training Course in Haiti
Unichrone offers industry-recognized training and certification in Operational Excellence across multiple cities in the Haiti. Our course of Operational Excellence Training involves the use of Lean management tools, Six Sigma principles, DMAIC methodologies, KAIZEN, PCP, etc. to help professionals understand the main cause of problems in the process improvement and drive IT operational excellence. An Operational Excellence Professional (OEP) can enhance the process of an organization in the most productive way, thus helping the business gain profits while minimizing waste. These professionals help their organization strive for operational improvement and increase business efficiency.
Key Features of Operational Excellence Certification Training in Haiti
We provide study materials and case studies to help professionals understand the importance of OPEX and its role in helping businesses attain their goals. Highly qualified and certified instructors guide professionals to make them better at their work and help their organization. Operational Excellence Training and Certification Course are very beneficial for professionals working in IT, manufacturing, hospitality, services industries, etc. Our interactive Operational Excellence Training in Haiti will help professionals achieve career growth and help their organization achieve success.
3 Day Interactive Instructor –led Online Classroom or Group Training
Instructed by Certified and Experienced Operational Excellence Champions
Extensive Case Studies and Industry Best Practices used
Course Completion Certificate
Operational Excellence Course adhered with International Standards
Mock Tests to prepare in a best way
Get deep dive of the subjects with expert instructor
Convenient Weekday/Weekend Operational Excellence schedule
Corporate Group Training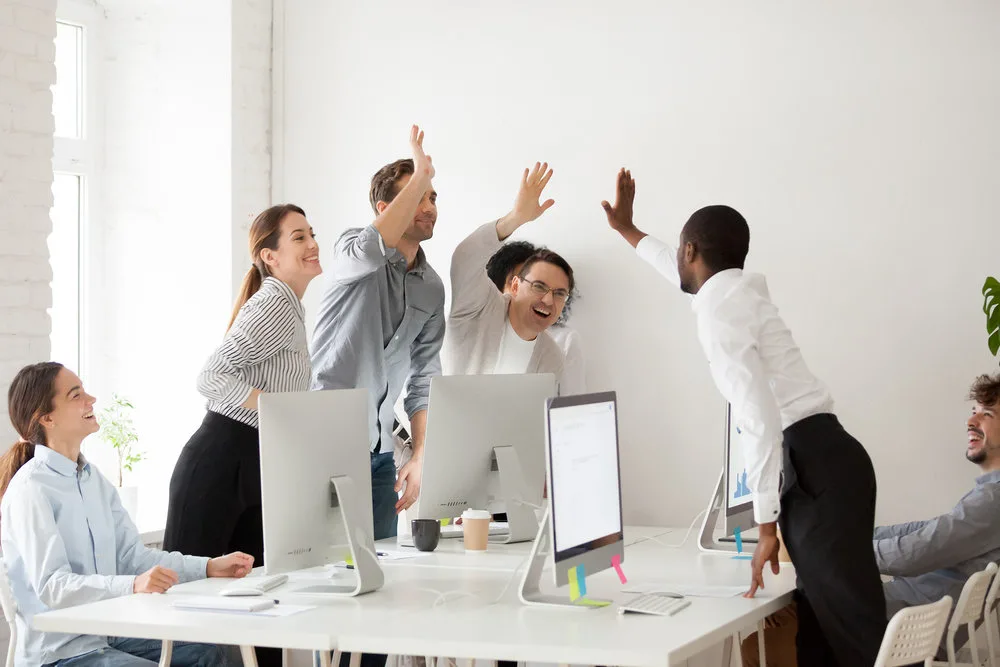 Customized Training
Live Instructor-led
Onsite / Online
Flexible Dates
Request for Corporate Group Training
Operational Excellence Exam Format
Exam Name
Operational Excellence
Exam Cost
Included in the Training fees
Exam Format
Open Book-Online-Multiple Choice
Total Questions
30 Questions
Passing Score
70%
Exam Duration
90 Minutes
Operational Excellence Certification Benefits
Higher Salary
With this renowned credential, aspirants earn higher salary packages when compared to non-certified professionals in the field
Individual accomplishments
Aspirants can look for higher career prospects at an early stage in their life with the most esteemed certification
Gain credibility
Owning the certification makes it easier to earn the trust and respect of professionals working in the same field
Rigorous study plan
The course content is prescribed as per the exam requirements, covering the necessary topics to ace the exam in the first attempt
Diverse job roles
Attaining the certification enhances the spirit of individuals to pursue diverse job roles in the organization
Sophisticated skillset
With this certification, individuals acquire refined skills and techniques required to play their part in an organization
Operational Excellence Training Course Curriculum
Frequently Asked Questions
Why is Operational Excellence Training needed?
Operational Excellence forms the most important factor in an organization's aim to achieve the success which is sustainable as well as fulfills the end customers' requirements efficiently. A trained Operational Excellence professional uses several tools and methodologies to improve the quality and process of the business steadily and adds value to the organization they are working in.
What are the advantages of the Operational Excellence Training course in the Haiti?
Every organization needs to have an Operational Excellence trained professional who can identify problems that are affecting the growth and productivity of the organization.
An Operational Excellence Trained Professional can then use methodologies like Lean tools, Six Sigma methods, KAIZEN, etc. to help their organization drive continuous improvement throughout the organization.
Our training and certification course in Operational Excellence in the Congo will help professionals understand the basics of Operational Excellence as well as how to implement Operational Excellence in the real world.
Who should enroll for the Operational Excellence Training Course?
Any professional aiming to drive the process management and achieve the objectives of the organization they work for can choose to get trained in Operational Excellence. Whether you are a junior, middle, or senior-level manager or engineer, having an Operational Excellence trained certificate will help you get the job and demand a better salary.
What is the course outline for the Operational Excellence Training in Haiti?
Unichrone's course outline for Operational Excellence Training in the Haiti provides the following:
Introduction to Operational Excellence
Introduction to Lean management and DMAIC, KAIZEN
Uses in Quality and process management
Implementation of OPEX in achieving organizational objectives
What are the skills acquired during Operational Excellence Training?
During Operational Excellence Training, candidates will acquire problem-solving skills, strong leadership skills, engagement skills, and soft skills.
How to become Operational Excellence certified in Haiti?
Enroll in and attend 3-day Operational Excellence Training provided by Unichrone.
Take the exam conducted at the end of the training
Pass the exam to become a Certified Operational Excellence Professional.
Who conducts the Operational Excellence Examination in the Haiti?
Unichrone conducts the Operational Excellence Examination in the Haiti.
What is the examination pattern to earn the Operational Excellence Certification?
The Operational Excellence Certification Examination is a 1 and half hours long examination that consists of 30 multiple-choice questions.
What is the passing percentage of the Operational Excellence Certification Examination?
The passing percentage of the Operational Excellence Certification Examination is 70%.
When will the results of the Operational Excellence Exam be declared in Haiti?
Operational Excellence Exam results will be declared a week after taking the exam. Unichrone will send an email to candidates regarding the results.
Which book can I refer to for the Operational Excellence Exam?
Design for Operational Excellence: A Breakthrough Strategy for Business Growth by Kevin Duggan.
Operational Excellence Handbook by Rod Baxter
Operational Excellence by John Mitchell
Can I retake the Operational Excellence Exam in Haiti?
Yes, candidates can retake the Operational Excellence Exam by paying an additional exam fee.
Is Operational Excellence an online exam in Haiti?
Yes, Operational Excellence Exam is an online exam conducted by Unichrone at the end of training. The exam has 30 multiple choice questions with 90 minutes.
What is the meaning of Operational Excellence?
Operational Excellence or OPEX is an essential factor in deriving sustainable profits from a business that focuses directly on the consumer's needs. It involves every employee of an organization to work efficiently to fulfill the requirements of the end-user, thus attaining the organization's objectives.
What is the most important objective of Operational Excellence?
Every business in today's world needs to compete against each other to get results in a market that is changing every second. To get maximum results out of the business processes, organizations are hiring Operational Excellence professionals who will help them achieve their objectives in a way that derives profit while keeping the cost and waste very low. The most important objective of OPEX is to instill a culture of value in all the processes of the organization.
Which industries require Operational Excellence Certified professionals?
Operational Excellence finds its uses in many industries across the world like the IT, HR, Banking, Manufacturing, Healthcare, Marketing industries.
What certification is received after passing the Operational Excellence Certification Examination in the Haiti?
After successfully completing the training course and assessment of the Operational Excellence Certification Examination, we provide candidates with an industry-standard course completion certificate.
How can Operational Excellence professionals benefit the organization in Haiti?
Operational Excellence professionals enable companies to provide more value to their consumers, boost productivity, and expand their businesses. They use principles and tools to reduce waste and enhance the productivity of the organization. Moreover, Such certified professionals engage in satisfying customer needs by delivering the product on time, at the right quality, and at a reasonable price.
Is Operational Excellence a good career?
Operational excellence assists individuals in achieving a higher position within an organization and getting a higher salary. Since it is widely recognized, they have a better chance of finding employment all around the world.
Will Operational Excellence Certificate increase my salary in Haiti?
A certified Operational Excellence professional earns more than USD 100,000 per year, which is 20 percent more than a non-certified professionals.
When will I get my Operational Excellence Certificate?
Candidates will get an Operational Excellence Certificate within a week of passing the exam.
What can I do with the Operational Excellence Certificate in Haiti?
The Operational Excellence Certificate qualifies candidates to apply for jobs such as Project Managers, Customer Relationship Managers, Program Managers, Operational Analysts, Corporate Strategy Analysts, Service Excellence Managers, and Data analysts across various industries.
Are Operational Excellence Certificate holders in demand in 2022?
Companies like Toyota, Amazon, Apple, Tesla, Walmart, and McDonald hire people with Operational Excellence Certificates to improve their business processes. It is obvious that people having Operational Excellence Certifications get jobs more easily than those without certificate.
Operational Excellence Examination Procedure
PREPARE
Go through the intense 3 day Opex Training offered by Unichrone. There are no pre-requisites to register for training and certification in OPEX.
APPLY
Apply for the Operational Excellence Exam, whilst filling up all necessary details. Choose the suitable date for the exam.
ACQUIRE
Become a Certified Operational Excellence professional after clearing the exam.

Kenneth Beard
Project Manager
Very engaging course with real world context and wonderful examples. Helped to expand my knowledge as a direct result of it.

Tom Eeartman
Head-Supplier Management
Super awesome faculty! The best part of the training was lots of real time case studies and interactive sessions. Learnt many new concepts.

Pavit Kenth
Technical Director MCI Ltd
Interesting, Focused, Real life case studies. The material was a comprehensive presentation of Lean principles and Six Sigma.

Saad Alsheddi
Head Of Operations
Really interesting, a lot of knowledge about processes, in many areas and departments, helped to understand the subjects easily.

Jernej Hercog
Manager-Engineering Services
I opted for Instructor led Online Session. The training was very well executed. It was awesome and exceeded my expectations.
Register for a free session with our trainer
Select your city to view Operational Excellence Certification Training Course Schedule in Haiti
Faculty and Mentors
Our certified and highly experienced trainers are handpicked from various industries to assist aspirants with practical insights into the field, thereby providing a comprehensive understanding of fundamentals and complex terminologies
Our Operational Excellence Training Course is a three-day interactive live online and group classroom training available across multiple cities in the Haiti.
No. There is no separate fee for the Operational Excellence Examination conducted by Unichrone.
Operational Excellence uses tools of Lean, Kaizen, Six Sigma, and DMAIC methodologies to reduce waste and improve the business process.
Individuals possessing the Operational Excellence Certification are empowered to implement Lean methods. They make the flow of Lean operations visible to every other employee in an organization.
Operational Excellence Training endows the employees with problem-solving capabilities. Thus, they do not need to bother their managers who are supposed to concentrate on other areas. Besides, managers are able to schedule the tasks as per their desired timelines without the fear of any delays.
Employees who have gone through Operational Excellence Training are capable of streamlining operations. Their well-defined procedures lead to excellence and timely completion of tasks with the least possible flaws.
There are no such prerequisites for enrolling for the Operational Excellence Training course in the Haiti, however, this certification is highly beneficial for professionals already involved in the quality and process management sector of an organization and feel the need to improve their career prospects further.
The Operational Excellence Certification is valid for life and does not need to be renewed.
Create Value for the Customer
Respect Every Individual
Lead with Humility
Seek Perfection
Create Constancy of Purpose
Flow and Pull Value
Think Systematically
Embrace Scientific Thinking
Focus on the Process
Assure Quality at the Source
With Operational Excellence Trained individuals handling a project, its supervisor has to worry less about problem fixing. These trained employees are adept at identifying problems and eliminating them from the roots.
Operational Excellence Certified individuals are sought after by organizations to manage their operational value streams. This leads to increased customer satisfaction thereby, making the company expand its consumer base.
Employees possessing Operational Excellence Certification help their organization in maximizing product/service value. This fetches more consumers to the concerned commodity, consequently increasing its demand and sales.
Guide
Drive the productivity
Operational Excellence Professionals or OEPs guide organizations in the right direction and help them optimize their overall productivity. Utilize our Operational Excellence Training and Certification Course to take in the knowledge and learn the skills required for increasing business efficiency.
Shape
Develop the organization
OEPs are proficient and knowledgeable in identifying wasteful steps in the business process. They develop strategies to improve and shape the productivity of the organization.
Certain
Attain the objectives
With this Operational Excellence certification and training course in Haiti, quality management professionals can attain their objectives and certain their careers.
Revamp
Renew your career path
OPEX and OEPs are in much demand in recent times with organizations around the world hiring these professionals to revamp their business development processes. It also gives these professionals the opportunity to renew their careers.
Our Clients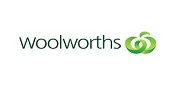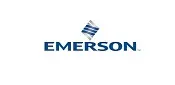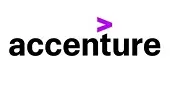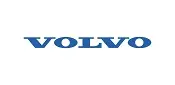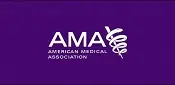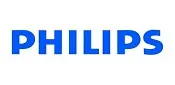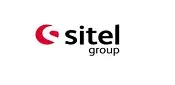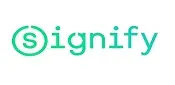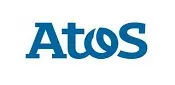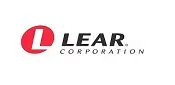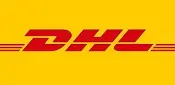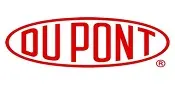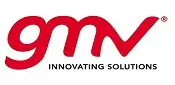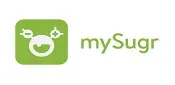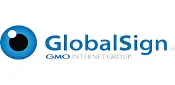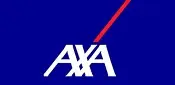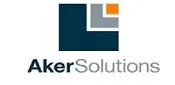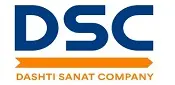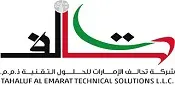 What is the purpose of obtaining Operational Excellence Certification in Haiti?
Any organization, irrespective of its profitability, always welcomes opportunities for improvement and sustainability. However, selective areas for development might be challenging. This necessitates organizations to apply Operational Excellence methodologies to enhance business processes. Operational Excellence is a framework that allows businesses to focus on improvement and execute their strategy to outperform their competitors. It involves every employee of an organization to work efficiently to fulfill the requirements of the customer to attain the organization's objectives.
Certification in Operational Excellence qualifies professionals to apply the Operational Excellence philosophy in an organization. These professionals employ Lean or six sigma principles and tools to reduce waste and enhance the productivity of the organization. They help businesses to boost their productivity, expand their businesses, and improve consumer satisfaction.
Read More