What is the role of a Certified Quality Management (CQM) Professional?
Quality Management has become necessary in every organization aiming to produce effective results while ensuring customer satisfaction. The idea of TQM (Total Quality Management) focuses on implementing value in all the activities of the organization starting from the junior-level employees to the senior-level managers. It also emphasizes the need to improve each process of quality management by utilizing advanced tools to identify, evaluate, and analyze problems in the process. A Certified Quality Management Professional can then formulate effective solutions after analyzing the defects which can lead to the overall productivity in the organization.
Certified Quality Management Professional Training in Semey Kazakhstan
Unichrone's training and certification course in Certified Quality Management in Semey helps professionals understand the importance of Quality Management and implement the various tools to improve a business process. We offer industry standards certification and training in CQM through an extensive course guideline and interactive mode of learning. Our highly experienced and certified instructors guide professionals through the course using case studies and real-life examples. We provide course completion certificate which is recognized across all industries globally. The Certified Quality Management Training course in Semey Kazakhstan is a three-day course and can be accessed through an interactive live online classroom mode or group classroom sessions.
Key Features of Certified Quality Management Professional Certification Training in Semey
We offer industry-recognized training and certification in Quality Management globally. Our Certified Quality Management Training course in Semey Kazakhstan includes all the basics of quality management that a professional need to understand and improve the productivity of any organization. We provide course materials designed by experts in the field and mock tests for better preparation. Our highly qualified trainers guide professionals using various case studies and real-life examples to better understand the various tools needed to improve the quality in the process of an organization. Listed below are some of the key features of our Certified Quality Management Training:
3 Day Interactive Instructor–led Online Classroom or Group Training in Semey Kazakhstan
Course study materials designed by subject matter experts
Mock Tests to prepare in a best way
Domain specific case studies
Highly Qualified & Expert Trainers with vast Industrial Experience
End-to-end support via phone, mail, and chat
Course Completion Certificate
Enrich with Industry best practices and case studies
Convenient Weekday/Weekend CQM Professional Training Course schedule in Semey Kazakhstan
Corporate Group Training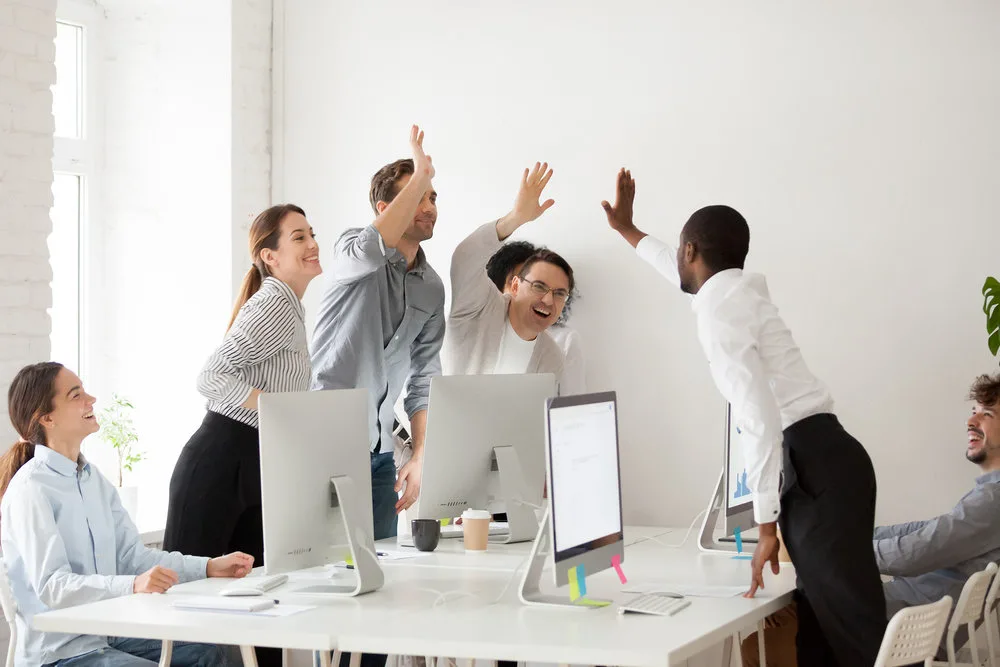 Customized Training
Live Instructor-led
Onsite/Online
Flexible Dates
Request for Corporate Group Training
CQM Professional Exam Format
Exam Name
Certified Quality Management Certification
Exam Cost
Included in Training fees
Exam Format
Multiple-choice and Scenario-based questions
Total Questions
50 Questions
Passing Score
35 marks required (35 out of 50 available) to pass, equivalent to 70%.
Exam Duration
120 Minutes
Certified Quality Management Professional Certification Benefits
Higher Salary
With this renowned credential, aspirants earn higher salary packages when compared to non-certified professionals in the field
Individual accomplishments
Aspirants can look for higher career prospects at an early stage in their life with the most esteemed certification
Gain credibility
Owning the certification makes it easier to earn the trust and respect of professionals working in the same field
Rigorous study plan
The course content is prescribed as per the exam requirements, covering the necessary topics to ace the exam in the first attempt
Diverse job roles
Attaining the certification enhances the spirit of individuals to pursue diverse job roles in the organization
Sophisticated skillset
With this certification, individuals acquire refined skills and techniques required to play their part in an organization
Certified Quality Management Course Curriculum
1.Leadership and Management in Quality

Topics

· Definition, similarities and differences
· Can leadership be taught and developed
· Traits of a true quality leader
· Role of leadership in supporting quality management systems
· Situational leadership in quality

2.Quality Basics and Definitions

Topics

· Definition and concept of quality
· History of quality
· Benefits of implementing a quality model
· Quality management systems
· ISO9001
· Total quality management
· Cost of poor quality
· The seven quality secrets
· House of quality and Quality Function Deployment (QFD)
· Six Sigma methodology
· Lean principles, 5S and Poka Yoke
3.Building Teams in QMS

Topics

· Why team thinking is important in quality management projects
· Barriers to team achievements
· Characteristics of effective teams
· Team development cycle
· Team members selection tools

4.Improvement Tools and Techniques

Topics

· Which tool to use
· Brainstorming
· The seven classic quality tools
· Process mapping and process management
· Management elements and planning tools
· Process auditing "Turtle Diagram"
· Failure Mode and Effects Analysis (FMEA)
Training Schedule and Fees
Interactive Live Online Sessions (Instructor-led)
Public Classroom Training in Semey Please check availability with our staff before enroling for Classroom
Frequently Asked Questions
What are the benefits of a Certified Quality Management Training and Certification in Semey?
Businesses are hiring professionals for different levels of the process. From junior-level employees to mid-level executives, from senior-level managers to project leaders, every organization needs Certified Quality Management Professionals to drive the quality management process. Due to the high demand, professionals can distinguish themselves from the rest by getting training and certification in quality management.
Who should opt for the CQM Training and Certification Course?
Individuals interested in starting their career in quality management can find this training and certification course very beneficial. As along with the introduction to the quality management process, this course gives an in-depth understanding of different tools and methodologies used in quality improvement in an organization.
Professionals who are familiar with quality management but require a detailed understanding of the various tools in improving the process further can also opt to get certification and training in quality management.
What is the prerequisite to enroll for the CQM Training and Certification Course in Semey?
Any individual or professional interested in the quality management sector of an organization can enroll for Certified Quality Management Training.
What is the course outline for the CQM Training and Certification in Semey?
Our CQM Training and Certification Course in Semey includes the following:

Introductions to Quality Management and its features
Engaging instructor-led live online and group training
Detailed and extensive case studies
Course materials and practice tests to help prepare well
What are the advantages of Unichrone's CQM Training and Certification Course?
Unichrone offers industry standards certification and training in CQM that helps professionals in the following:

Understanding the importance of Quality Management
Introduction to the techniques and principles of quality management
Implementation of methodologies and tools to improve quality
Role of Leaders and process of building quality management teams
Is there an examination to earn the CQM Certification?
Yes. At the end of the CQM training course, we conduct a 2-hour long examination. After successful assessment, candidates can earn the CQM certification.
What is the pattern of the CQM Exam conducted by Unichrone?
The CQM exam includes 50 multiple choice and scenario-based questions. Candidates need to score at least 35 marks which is equivalent to 70% to pass the examination.
What course materials will be provided to prepare for the CQM Certification Examination?
We provide course study guides and mock tests to better understand all the methodologies involved in quality management and help candidates successfully pass the Certified Quality Management Examination.
What certification is provided after the completion of the CQM Training Course and passing the CQM Exam in Semey?
We provide internationally recognized course completion certificates to professionals after successfully completing the CQM training course and passing the CQM exam in Semey.
What is the objective of a Certified Quality Management Professional?
The main objective of quality management is to attain the organization's objectives and satisfy the end consumers. Thus, a CQM trained professional needs to evaluate the problem areas of a business process at all levels and ensure the productivity is at its best. Quality Management adds value to the business process and therefore helps to sustain it among the competition. In the end, an enterprise's TQM determines its success over its competitors in the market.
Which industries hire CQM Trained and Certified Professionals?
IT, HR, Manufacturing, Engineering, Education, Government, Services industries, etc. hire CQM trained and certified professionals.
Which professionals should opt for the CQM Certification?
Quality Assurance Inspectors
Quality Control Analysts
Quality Engineers
Quality Managers
Project Managers
Process Managers
Program Quality Managers
Certified Quality Management Examination Procedure
PREPARE
Attend intense 3 day Certified Quality Management Training offered by Unichrone. Fulfil all the requirements before the examination.
APPLY
Apply for the CQM Exam, conducted by Unichrone. Choose the suitable date for the exam.
ACQUIRE
Become a Certified Quality Management Professional after clearing the exam. You will receive an email confirming the status.

Kenneth Beard
Project Manager
Very engaging course with real world context and wonderful examples. Helped to expand my knowledge as a direct result of it.

Tom Eeartman
Head-Supplier Management
Super awesome faculty! The best part of the training was lots of real time case studies and interactive sessions. Learnt many new concepts.

Pavit Kenth
Technical Director MCI Ltd
Interesting, Focused, Real life case studies. The material was a comprehensive presentation of Lean principles and Six Sigma.

Saad Alsheddi
Head Of Operations
Really interesting, a lot of knowledge about processes, in many areas and departments, helped to understand the subjects easily.

Jernej Hercog
Manager-Engineering Services
I opted for Instructor led Online Session. The training was very well executed. It was awesome and exceeded my expectations.
Register for a free session with our trainer
Faculty and Mentors
Our certified and highly experienced trainers are handpicked from various industries to assist aspirants with practical insights into the field, thereby providing a comprehensive understanding of fundamentals and complex terminologies
FAQ's on Certified Quality Management Training in Semey
Target
Focus on quality development
Certified Quality Management or CQM professionals target the quality development process. Use our training and certification course in CQM to help your organization focus on quality and meet the objectives.
Reform
Make changes in the business
CQM Professionals can help reform the business processes of their organization by making the required changes. Using our CQM Course in Semey, you can transform the quality improvement process of your organization.
Classify
Evaluate the problems
CQM Professionals are knowledgeable and skilled in evaluating and classifying the problems faced by business enterprises. Learn the importance of building a culture of quality throughout the organization using our CQM Training.
Deliver
Realize your career objectives
CQM Professionals can realize their career objectives with the help of our interactive Certified Quality Management Professional Training and Certification Course in Semey Kazakhstan. They can use the learnings to deliver the results for their organization.
Our Clients