Which Career Options Await CAPM Certification Holders In Lebanon?
An impressive array of careers in project management outweighs the CAPM Certification costs. CAPM Certification holders highlight their involvement and efforts in handling complex projects. This is a great way of demonstrating modern competencies in the field of PM. Certified professionals further play a vital role in meeting the targeted business goals. The Project coordinator is another designation that CAPM-certified can opt for and grow professionally. Project managers with this esteemed certification are recognized and valued across various industries.
CAPM Exam Prep Training in Lebanon
Taking the CAPM Exam in Lebanon allows professionals to validate their skills in project management. A thorough preparation is essential for individuals to attend and ace CAPM Exam. The CAPM Training program assists professionals in their preparation for the exam. Taking up the exam allows professionals to think creatively while managing projects. Certified Associate Project Managers apply their newly acquired PM skills in complicated scenarios. Compiling reports, analyzing requirements, and coordinating project schedules are a few skills that associate project managers demonstrate while working on a project.
Key Features of CAPM Certification Training in Lebanon
Unichrone offers CAPM Training in Lebanon. Any individual meeting the criteria set by PMI can take up this course. Our certified experts conduct the sessions in an interactive manner, allowing aspirants to quickly grasp complex aspects of PM. Trainees can evan take up mock tests and assess their level of readiness for the CAPM Exam. The CAPM Course in Lebanon is designed as per CAPM Exam Outline set by PMI. Candidates can enroll for live online instructor-led sessions or in-classroom sessions. At the end of the program, trainees will recieve their course completion certificate which can used for recording PDUs. With Certified Associate Project Manager Certification in Lebanon, a professional can pursue job prospects across various industries globally.
2 Day Interactive Instructor –led Online Classroom or Group Training in Lebanon
Course study materials designed by subject matter experts
Mock Tests to prepare in a best way
Highly qualified, expert & accredited CAPM trainers with vast experience
Get 23 hours contact hours(PDU's) Certificate
Enrich with Industry best practices and case studies and present trends
CAPM® Training Course adhered with International Standards
End-to-end support via phone, mail, and chat
Convenient Weekday/Weekend CAPM Training Course schedule in Lebanon
Corporate Group Training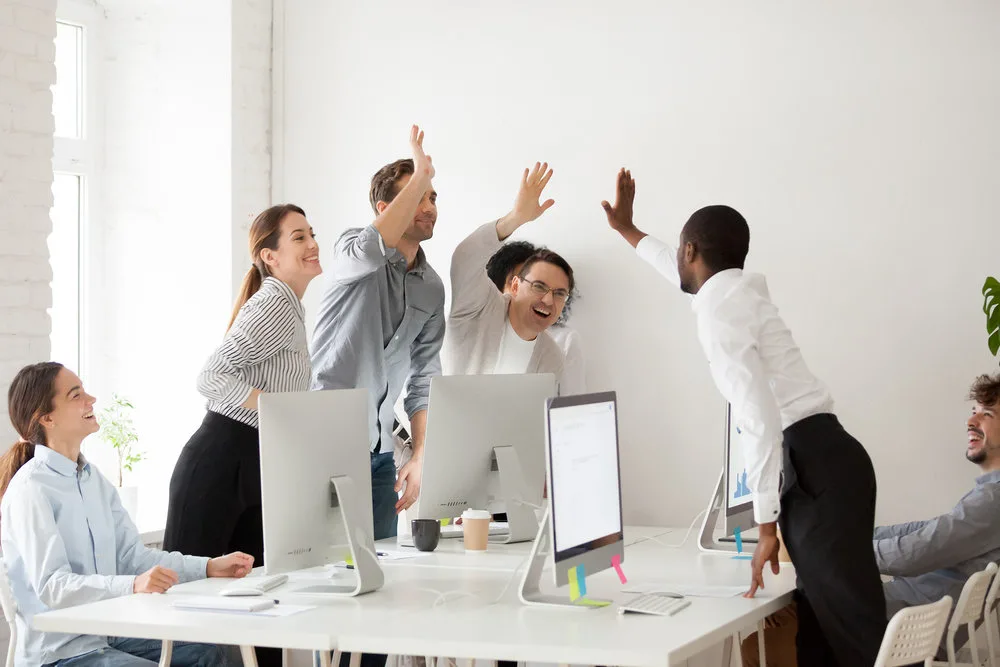 Customized Training
Live Instructor-led
Onsite / Online
Flexible Dates
Request for Corporate Group Training
CAPM Exam Format
Exam Name
Certified Associate in Project Management (CAPM)
Exam Cost
For USD 225 for PMI members and USD 300 for non-members
Exam Format
Multiple-choice, Drag-and-Drop, Hot-Spot, Animation Video, Comic Strip, Enhanced Matching, and Multiple-choice Questions with Multiple Correct Answers.
Total Questions
150 Questions
Passing Score
Determined by Psychometric analysis
Exam Duration
3 Hours
CAPM Test Center in Lebanon
Pearsonvue Test Center
CAPM Certification Benefits
Higher Salary
With this renowned credential, aspirants earn higher salary packages when compared to non-certified professionals in the field
Individual accomplishments
Aspirants can look for higher career prospects at an early stage in their life with the most esteemed certification
Gain credibility
Owning the certification makes it easier to earn the trust and respect of professionals working in the same field
Rigorous study plan
The course content is prescribed as per the exam requirements, covering the necessary topics to ace the exam in the first attempt
Diverse job roles
Attaining the certification enhances the spirit of individuals to pursue diverse job roles in the organization
Sophisticated skillset
With this certification, individuals acquire refined skills and techniques required to play their part in an organization
CAPM Course Curriculum
Agile Frameworks/Methodologies

Topics

· Using adaptive approach
· Project iterations
· Project controls for adaptive projects
· Components of adaptive plan
· Prepare and execute task management steps
Business Analysis Frameworks

Topics

· BA roles and reponsibilities
· Stakeholder communication
· Understand requirements gathering approach
· Product roadmaps
· Project methodologies and BA processes
Frequently Asked Questions
How will I benefit from CAPM Training Course offered by Unichrone?
The CAPM Training course offered by Unichrone helps individuals to gain an in-depth understanding of project-related concepts. Expert trainers assist in giving insights for candidates through practical exercises, case studies, discussions and mock tests. Through such exercises, candidates can apply their understanding of project management while handling projects in organizations.
What are the objectives of CAPM Certification Training Course in Lebanon?
On completing the CAPM Certification Training course, professionals will be able to:
Manage Project teams at ease
Easily navigate through different phases of the project lifecycle
Carry out different processes required to deliver a project on time
Communicate the universal language of project management
Why do I need to attend the CAPM Training Course?
Attending the CAPM course offered helps candidates in gaining the 23 contact hours of formal project management education. This is one of the CAPM certification requirement which has to be fulfilled by professionals before taking up the CAPM Exam and obtain the certification. Also, through CAPM Training course, trainees gain knowledge about the crucial elements and recent trends in project management.
Do you provide practice tests during CAPM Training Course?
Yes, on completion of the training course, trainees are required to attend mock tests. The questions are formulated as it is presented in CAPM Exam which helps professionals to prepare better while attempting the actual exam.
What is the syllabus for CAPM Training Course?
The various skills that form a part of the CAPM training syllabus include designing project lifecycle, risk management, interpersonal communication, and scheduling processes. Read in detail the CAPM Training Course Outline here.
What is the cost of PMI membership?
The cost of PMI membership is USD 129 for new members with an additional USD 10 as a one-time application fee. It is valid for one year.
How can I get PMI membership in Lebanon?
Go to PMI.org and click the become PMI button.
Select membership type from option: individual, student, or retiree membership and add it to the shopping cart
Fill out the information to purchase a membership
If a candidate is an existing user, they can log in; if they are a new user, they must create an account.
Finish by filling up both your personal and professional details, then make a payment and join PMI.
What is the cost to renew PMI membership?
The renewal fee of PMI membership is USD 129 per year. It is not necessary for candidates to renew membership to retain CAPM certified status.
Do I need any experience for CAPM Training in Lebanon?
No, prior experience is required for CAPM Training. Candidates can apply if they have 1500 hours of project management experience or if they have completed 23 hours of project management training. To qualify for the training, candidates must have a secondary degree.
Where can I get detailed information regarding CAPM PDUs?
CAPM aspirants refer PMI's CCR handbook to get more information related to CAPM PDUs and maintaining the certification.
What is the format of the CAPM Exam in Lebanon?
Trainees taking up CAPM Exam need to attempt 150 multiple-choice questions within 180 minutes. The passing score is set on the basis of psychometric analysis.
When can I retake the CAPM Exam in Lebanon?
Trainees can retake the exam for 3 times within the one-year eligibility period by paying the re-examination fee.
When is the CAPM Exam scheduled?
Candidates can schedule their CAPM Exam by selecting the dates as per their convenience on the PMI website and exams are done with Pearsonvue test centers.
Will PMI refund my CAPM exam payment if my PMI audit application was rejected?
Candidates who have neither scheduled nor taken the CAPM Exam can request a refund from PMI up to 30 days before their exam eligibility expires. Only processing fees of USD 100 will be refunded by PMI. The refund is not provided if the candidate's one-year qualifying period has expired and the exam has not been scheduled. If they have scheduled the exam and did not take it and did not notify PMI of the cancellation or rescheduling, no refund is provided.
Is the CAPM Exam proctored in Lebanon?
Yes, CAPM Exam is proctored. It is continuously monitored by Pearson VUE using a webcam and microphone. The entire procedure will be recorded. During the exam, the software will disable the candidate's internet connection.
Can I use a PMBOK Guide for the CAPM Exam?
Yes, candidates can prepare for the CAPM Exam using the PMBOK 7th edition. The PMBOK Guide provides principles, guidelines, and sample questions that will help candidates in gaining a better understanding of project management.
How soon can I get CAPM Certification after passing the exam in Lebanon?
Candidates who have cleared CAPM Exam can receive their CAPM Certification through email. However, to receive a hard copy of the certification, a CAPM professional will have to wait 6-8 weeks.
Can I take the CAPM Exam online in Lebanon?
Yes, candidates can take the CAPM Exam online from home or work if they meet the requirements defined by PMI. Exam content and format are the same whether it's taken online or at a testing center.
What is the need for CAPM Certification in Lebanon?
Certified Associate in Project Management (CAPM) certification demonstrates an individual's skill set in project management. It is an entry-level certification provided by the Project Management Institute to distinguish certified professionals in project management from non-certified professionals.
How to prepare for CAPM Certification in Lebanon?
The first step in prepping for CAPM certification is to undergo a CAPM Certification Training course. The training sessions help individuals to gain a comprehensive understanding of various concepts related to project management and the application of these concepts into real-time scenarios. Candidates can also refer to various guides suggested by PMI while preparing to ace the CAPM Exam.
What requisites have to be met for CAPM Certification?
For obtaining CAPM certification, candidates are required to fulfill the following requisites:
Possess a secondary degree (high school diploma, associate degree, or global equivalent)
23 hours of project management education which has to be completed prior to attempting CAPM Exam
Is CAPM Certification worth it?
Certified Associate in Project Management is one of the prestigious certifications to be awarded to professionals looking forward to building their careers in project management. By pursuing the certification of CAPM, professionals are recognized by various organizations across the globe. According to a survey conducted by PMI, CAPM professionals earn higher salary packages than non-certified professionals.
Who can pursue CAPM Certification in Lebanon?
The CAPM Certification can be pursued by project executives, team members, project managers, project leaders, functional managers and individuals willing to take up jobs in the project management field.
Who awards the CAPM Certification in Lebanon?
CAPM Certification is awarded by the Project Management Institute. PMI is a prestigious not-for-profit organization which awards different certifications for professionals in the field of project management. Various other certifications include Project Management Professional (PMP) Certification, PMI-ACP, PMI-RMP and PgMP.
What is the validity period of CAPM Certification in Lebanon?
CAPM Certification is valid for a period of 3 years. At the end of their year, CAPM professionals are required to submit 15 PDUs to maintain the certification.
Is it hard to get CAPM Certification in Lebanon?
With the help of CAPM Training sessions offered by Unichrone, students can easily ace the CAPM Exam in their first attempt. On clearing the exam with minimum scores, professionals can apply for the certification on PMI website and earn the renowned CAPM Certificate.
How often do you have to renew CAPM Certification in Lebanon?
Candidates have to renew their CAPM certificate once in three years. To renew this the candidates should earn 15 PDUs within three years.
What are the main advantages of having CAPM Certification in Lebanon?
The main advantages of CAPM Certification are as follows:
CAPM Certification helps to understand the fundamentals, knowledge, terminology, and processes of global project management.
It improves the ability of candidates to lead projects and teams.
It helps candidates enhance their project management and personal skills.
How much does a CAPM Certification increase salary in Lebanon?
Depending on their skills and abilities, a CAPM Certificate can improve a professional's salary by 20%. In comparison to non-certified project managers, CAPM certified project managers earn more salary.
Is CAPM Certificate recognized in the corporate world?
The CAPM Certification is a widely acknowledged and well-respected credential in the corporate world. CAPM is a project management certification for beginners. Companies are more likely to hire people who have a CAPM certificate than those who do not have it.
Can I get a CAPM Certificate if I do not have project management experience in Lebanon?
No, CAPM certification cannot be obtained without prior project management experience. Professionals who meet the 1500 hours of experience along with other requirements set by PMI, can pursue the CAPM Certification. It helps candidates to learn the subject, earn a certification, and pursue it as a career.
What can I do after CAPM Certification?
On acquiring CAPM Certification in Lebanon, professionals can attain the required experience to pursue Project Management Professional (PMP) Certification.. This further empowers professionals to climb their career ladder at an early stage.
CAPM Examination Procedure
PREPARE
Attend intense 2 day CAPM Training offered by Unichrone. Fulfil all the requirements specified by the PMI before the examination.
APPLY
Apply for the CAPM Exam, conducted by PMI, whilst filling up all necessary details. Choose the suitable date for the exam after paying the exam fees post audit clearance if any from PMI.
ACQUIRE
Get certified CAPM after clearing the exam. You will receive an email confirming the status, after which you can check the PMI registry for inlcusion of your name.

Kenneth Beard
Project Manager
Very engaging course with real world context and wonderful examples. Helped to expand my knowledge as a direct result of it.

Tom Eeartman
Head-Supplier Management
Super awesome faculty! The best part of the training was lots of real time case studies and interactive sessions. Learnt many new concepts.

Pavit Kenth
Technical Director MCI Ltd
Interesting, Focused, Real life case studies. The material was a comprehensive presentation of Lean principles and Six Sigma.

Saad Alsheddi
Head Of Operations
Really interesting, a lot of knowledge about processes, in many areas and departments, helped to understand the subjects easily.

Jernej Hercog
Manager-Engineering Services
I opted for Instructor led Online Session. The training was very well executed. It was awesome and exceeded my expectations.
Register for a free session with our trainer
Select your city to view CAPM Certification Training Course Schedule in Lebanon
Faculty and Mentors
Our certified and highly experienced trainers are handpicked from various industries to assist aspirants with practical insights into the field, thereby providing a comprehensive understanding of fundamentals and complex terminologies
CAPM Certification holders in Lebanon can take up the following roles:
Consultants
Business analysts
Project management officers
Senior IT project manager
Operational support associate
The Certification of CAPM in Lebanon has gained significant value over the years. This enables professionals owning CAPM Certification to pursue higher positions. This in turn entitles Certified Associate in Project Management professionals to earn higher salaries than their counterparts.
One PDU is equal to one hour of time individuals spend in project management activities such as reading blogs, creating articles, giving presentations, and working as project management professionals.
No, professionals cannot renew their CAPM Certificate without obtaining PDUs in Lebanon. They must earn 15 PDUs every three years to maintain it.
Candidates will get 23 PDUs after the successful completion of CAPM Training in Lebanon.
Individuals attending the training program are better off than other candidates while clearing
CAPM Interview
rounds. Their precise answers to the questions reflect their expertise, knowledge, and professional commitment.
The time period required to earn the CAPM Certification depends on the dedication and commitment portrayed by candidates. On completing the CAPM Training course conducted by Unichrone for 2 days in Lebanon, candidates can prepare and attempt the exam. The certification of CAPM will be awarded to those who have cleared the exam within 1 to 2 weeks by PMI.
CAPM Exam is based on PMBOK Guide 7th edition. Compared to other beginner-level project management certifications, CAPM is considered difficult to pass. However, with an in-depth understanding of project management and practical knowledge of the latest techniques, candidates can easily ace the exam.
No, candidates need not be members of PMI before taking up CAPM Exam in Lebanon. However, owning the PMI membership entitles professionals to reap certain cost benefits while pursuing the certification.
Professional Development Units (PDUs) are one-hour blocks of time that professionals spend in learning, teaching, or volunteering related to project management activities. They should earn 15 PDUs every year to maintain their CAPM Certificate.
PDUs can be earned by reading, volunteering, mentoring, working as professionals, and creating content related to project management. They can also attend PMI certification training courses provided by Unichrone to earn PDUs for CAPM Certificate.
The new question types of CAPM Exam are as follows:
Drag-and-drop
Multiple choice
Animation video
Hot-Spot
Enhanced matching
Comic strip
Questions with multiple correct answers to choose from the one that is most appropriate
Perquisites
Higher Salary
CAPM Certification in Lebanon is considered as PMI's most distinguished credential in the world of project management. This entitles Certified Associates in Project Management (CAPM) to earn higher salaries when compared to their counterparts in the field.
Identify
Global recognition
Project Management Institute's CAPM Certification has gained recognition across various countries. Professionals certified as CAPM in Lebanon can easily look for jobs in the field of project management on a larger scale. As a result, professionals are awarded a wide range of opportunities.
Unveil
Apply the skills
Certified Associate in Project Management Certification enables professionals to apply their advanced skillset in managing projects. Pursuing the credential in Lebanon assists individuals learn to implement the best practices followed in the field while handling complex project-related tasks.
Upgrade
Boost your knowledge
CAPM Certification is designed by the Project Management Institute as per best industry standards followed in project management. Aspiring project managers can easily broaden their knowledge on project management by pursuing a Certified Associate in Project Management Certification in Lebanon.
Our Clients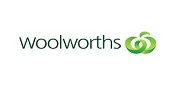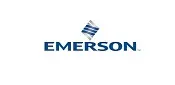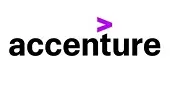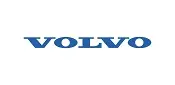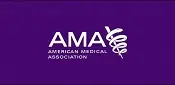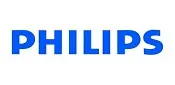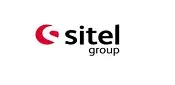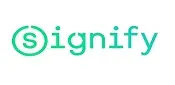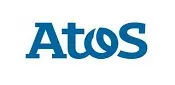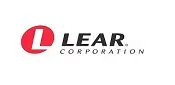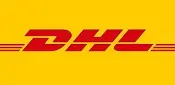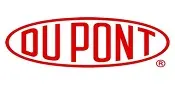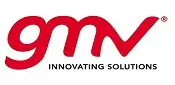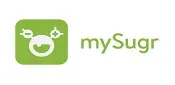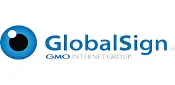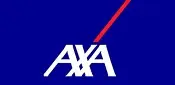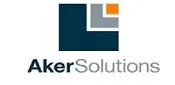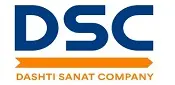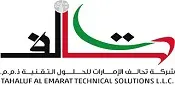 8 Pro Tips to Pass CAPM Certification Examination in Lebanon
Certified Associate in Project Management (CAPM) Certification is an entry-level project management certificate offered by Project Management Institute. It is intended for those interested in beginning their career in project management. Professionals get to improve their project management abilities and credibility. Additionally CAPM helps in the advancement of their project management professions. To earn CAPM certification, candidates must complete the prerequisites and pass the exam. So, here are some expert recommendations for passing the CAPM Exam.
Tips to Pass the CAPM Exam
Understand the format and content :
The format and structure of the CAPM exam should be familiar to candidates taking up the CAPM exam. As a result, the content and weighting assigned to each chapter of the PMBOK book will be clear. The format of the CAPM Exam is as follows.
There are 150 questions on the exam, 15 of which are pretest questions.
The exam duration is three hours.
Psychometric analysis determines the passing score.
In a year, candidates get three chances to clear the exam.
Read More