Certified Associate in Project Management (CAPM) offered by Project Management Institute (PMI) is an entry-level credential in the project management field. It is intended for those who want to pursue a career in project management and have a basic understanding of the field. Aspirants can get their CAPM certificate by passing the exam. After receiving the certificate, candidates must retain it by earning PDUs every year. Here is a complete guide for candidates to earn PDUs for the CAPM certificate.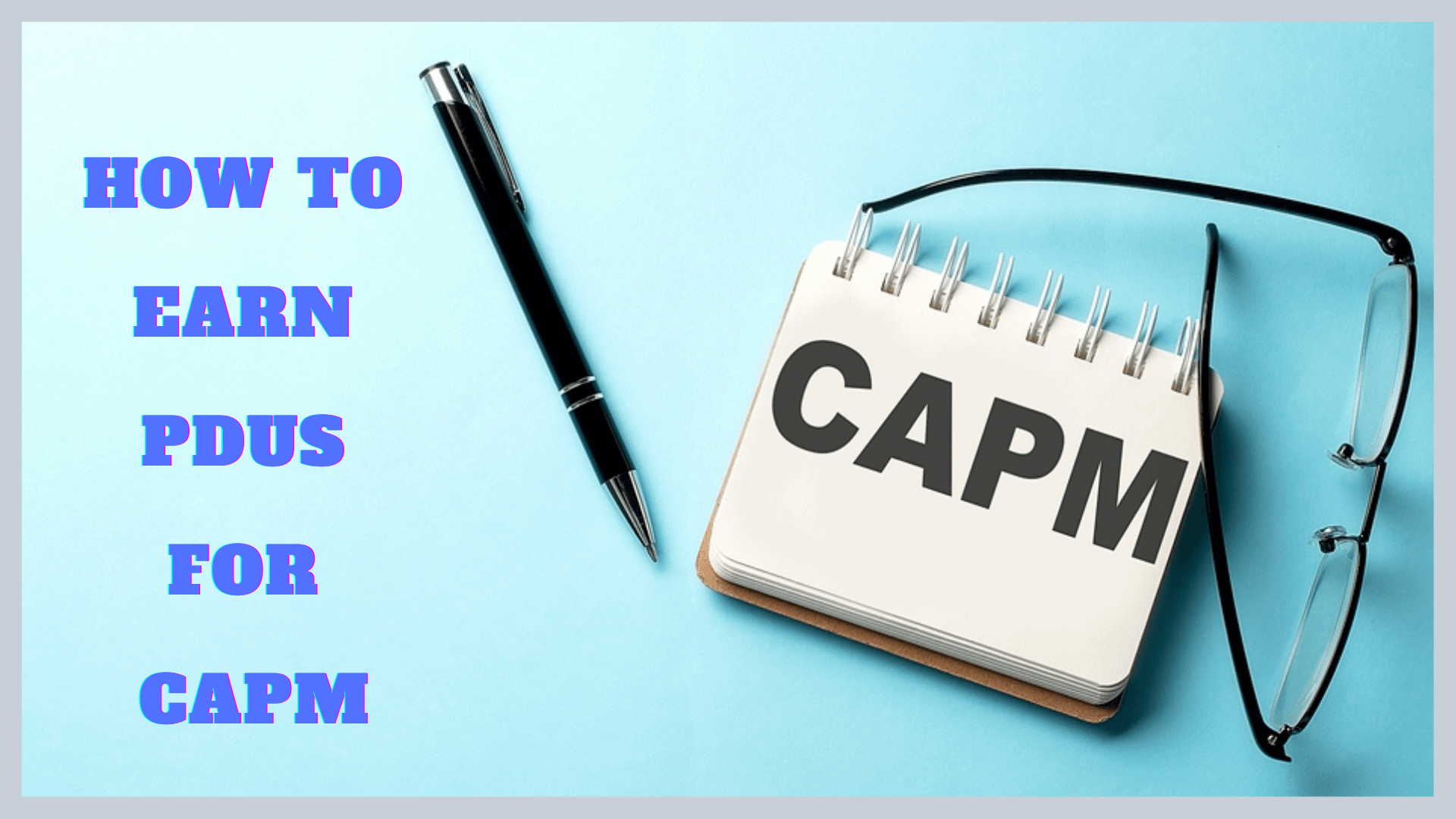 What are PDUs?
Professional Development Units (PDUs) are one-hour blocks of time that candidates spend in learning, teaching, and volunteering in project management-related activities. PMI uses these criteria to help certification holders improve their learning and service activities. Furthermore, it ensures that CAPM certification holders remain up to date with industry developments. Professionals who want to maintain their CAPM certificate should obtain 15 PDUs every three years.
There are two categories for earning PDUs: Education PDUs and Giving Back PDUs. CAPM certificate professionals have to earn at least 9 PDUs in the Education category and 6 PDUs in the Giving Back category.
Education PDUs
Education PDUs are earned from formal and informal learning in the three areas of the PMI Talent Triangle. It includes attending seminars, webinars, or self-directed learning. Professionals can also earn all 15 PDUs in the Education category.
What is the PMI Talent Triangle?
PMI Talent Triangle is a skill set of three areas: Technical, Leadership, and Strategic and Business Management skills. CAPM certification holders have to earn a minimum of 2 PDUs in each of the skill areas of the PMI Talent Triangle.
Giving Back PDUs
Giving Back PDUs are earned by participating in activities related to project management, such as volunteering, mentoring, or working with professional groups. A CAPM professional has to earn 2 PDUs in working as a professional and 4 PDUs in volunteering and creating knowledge in Project management activities.
How to earn education category PDUs for CAPM?
Attend instructor-led or in-classroom PMI online training courses.
Read books, articles, blogs, and whitepapers related to project management.
Watch videos, listen to podcasts, webinars, and self-directed E-learning self-directed reading on leadership and business topics related to project management.
Attend meetings organized by local project management organizations.
How can Professional category PDUs be earned?
Work as Project Management professionals.
Create content such as blog posts, articles, webinars, and videos related to the project management field.
Give a presentation in the working place about the latest trends in project management.
Volunteer for project management organizations' activities and mentor others.
Benefits of Earning PDUs
PDUs help CAPM Certification holders enhance their project management skills.
It assists professionals in staying at par with current project management trends.
It maintains track of the professionals' learning and activity.
It assures employers that certification holders are continuing to improve their professional abilities.
Conclusion
PDUs are a necessity set by PMI for CAPM Certificate holders to maintain their credential. Professionals who fail to secure PDUs result in suspension of the certificate. They should earn 15 PDUs within a three-year cycle through reading, volunteering, and mentoring in relation to project management. This in turn assists professionals to gain knowledge and continually learn about the latest practices followed in the project management field. Participants can refer to PMI CCR to know more opportunities that are available for securing PDUs and maintain CAPM Certification.