What is CCSP Certification?
CCSP Certification validates the expertise of professionals who can apply the latest cloud security architecture into the organization. Launched by ISC2, CCSP Certification is the global credential to recognize professionals in the cloud computing field. Professionals in the IT and information security field pursue the certification of CCSP to broaden their knowledge on cloud computing structure, design, and operations. In addition, Certified Cloud Security Professionals engage in applying their skills to different cloud platforms, thereby securing the information assets of the organization.
Individuals taking up CCSP Certification need to fulfil the experience requirements set by ISC2 before attempting the CCSP Exam. the CCSP Exam consists of 125 questions that have to be answered within 3 hours. On earning the minimum score, professionals can apply and obtain their certification from ISC2. CCSP Exam focuses on Cloud Concepts Architecture and Design, Cloud Data Security, Cloud Platform and Infrastructure Security, Cloud Application Security, Cloud Security Operations, and Legal, Risk, and Compliance. CCSP Certified professionals master these concepts and gain hands-on experience in instilling a cloud security program for the organization.
Key Features of CCSP Certification Training
CCSP Training course is offered by Unichrone through qualified experts having vast knowledge in the field. Candidates who enroll for CCSP Training are encouraged to participate in practical exercises and gain comprehensive knowledge of cloud security. Furthermore, professionals gain insights into real-life scenarios, gearing them up to work across various industries. The intensive 4-day course of CCSP Training is designed in accordance with the latest course outline released by ISC2. Individuals willing to pursue CCSP Courses can apply for live online mode or in-classroom training sessions.
4 Day Interactive Instructor –led Online Classroom or Group Training
Course study materials designed by subject matter experts
Mock Tests to prepare in a best way
Highly qualified, expert & accredited trainers with vast experience
Enrich with Industry best practices and case studies
CCSP Training Course adhered with International Standards of PMI
End-to-end support via phone, mail, and chat
Convenient Weekday/Weekend CCSP Certification Training schedule
Corporate Group Training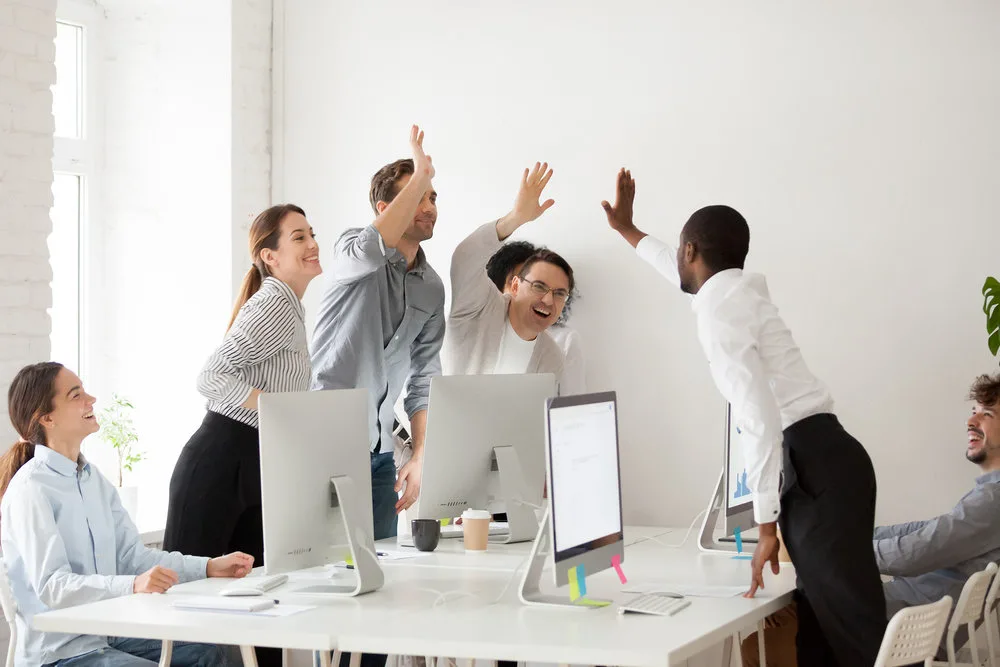 Customized Training
Live Instructor-led
Onsite / Online
Flexible Dates
Request for Corporate Group Training
CCSP Exam Format
Exam Name
Certified Cloud Security Professional Exam
Exam Cost
USD 599
Exam Format
Multiple Choice
Total Questions
125 Questions
Passing Score
700 out of 1000 points
Exam Duration
3 Hours
CCSP Exam Center
Pearsonvue Test Center
CCSP Course Curriculum
1.Architectural Concepts & Design

Topics

· Cloud Computing Concepts
· Cloud Reference Architecture
· Cloud Computing Security Concepts
· Design Principles of Secure Cloud Computing
· Trusted Cloud Services

2.Cloud Data Security

Topics

· CSA, Cloud Data Lifecycle
· Cloud Data Storage Architectures
· Data Security Strategies
· Data Discovery and Classification Technologies
· Protecting Privacy and PII
· Data Rights Management
· Data Retention, Deletion, and Archiving Policies
· Auditability, Traceability, and Accountability of Data Events
3.Cloud Platform and Infrastructure Security

Topics

· Cloud Infrastructure Components
· Cloud Infrastructure Risks
· Designing and Planning Security Controls
· Disaster Recovery and Business Continuity Management

4.Cloud Application Security

Topics

· The Need for Security Awareness
· Training in application Security
· Cloud Software Assurance and Validation
· Verified Secure Software
· SDLC (Software Development Life Cycle) Process
· Secure SDLC
· Specifics of Cloud Application Architecture
· Secure IAM (Identity and Access Management) Solutions
5.Operations

Topics

· Planning Process for the Data Center Design
· Installation and Configuration of Physical Infrastructure for Cloud Environment
· Running Physical Infrastructure for Cloud Environment
· Managing Physical Infrastructure for Cloud Environment
· Installation and Configuration of Logical Infrastructure for Cloud Environment
· Running Logical Infrastructure for Cloud Environment
· Managing Logical Infrastructure for Cloud Environment
· Compliance with Regulations and Controls
· Risk Assessment for Logical and Physical Infrastructure
· Collection, Acquisition, and Preservation of Digital Evidence
· Managing Communication with Stakeholders

6.Legal and Compliance

Topics

· Legal Requirements and Unique Risks within the Cloud Environment
· Relevant Privacy and PII Laws and Regulations
· Audit Process, Methodologies, and Required Adaptions for a Cloud Environment
· Implications of Cloud to Enterprise Risk Management
· Outsourcing and Cloud Contract Design
· Vendor Management
CCSP Certification Benefits
Frequently Asked Questions
Who can pursue CCSP Training?
The CCSP Training course can be pursued by enterprise architects, security administrators, security architects, security consultants, system engineers, and professionals who satisfy the prerequisites set by ISC2.
How is the CCSP Certification Training conducted?
CCSP Training is conducted for 4 days in flexible modes of training.
What are the objectives of CCSP Training?
At the end of CCSP Training session professionals will be able to:

Apply the latest practices followed in cloud security
Design the policies and procedures for managing the cloud security infrastructure
Secure the information assets stored in cloud space
Understand and mitigate privacy issues associated with data stored in cloud platforms
What is provided during CCSP Certification Training?
Candidates receive access to comprehensive training material, case studies, and practice tests during the course of training along with a course completion certificate on completion.
What is the advantage of CCSP Certification Training provided by Unichrone?
Unichrone offers CCSP Certification Training through flexible training methods. On enrolling for live online instructor-led CCSP Training, candidates can attend the sessions from the comfort of their home or office. Our highly experienced trainers empower trainees to be a part of case studies, discussions, and real-life scenarios which assist in understanding the concepts easily. Candidates also receive a certificate of CPE credit hours earned by completing the CCSP Training course
What is the cost of CCSP Certification exam?
Professionals enrolling in CCSP Certification incur the CCSP Exam cost of USD 599
What are the domains covered in CCSP exam?
The domains covered in CCSP Exam along with their weights are as follows:
Cloud Concepts, Architecture and Design-17%
Cloud Data Security-19%
Cloud Platform & Infrastructure Security-17%
Cloud Application Security-17%
Cloud Security Operations-17%
Legal, Risk and Compliance-13%
How is the CCSP exam conducted?
The CCSP Exam is conducted for 3 hours, wherein candidates are required to attempt 125 multiple-choice questions.
If I fail in the first attempt, can I retake the exam?
Candidates who fail in the first attempt can retake the exam after completing 30 days from the date of recent attempt. Further, candidates who fail to pass the second attempt can retake the exam on completing 60 days from the last exam attempt. Candidates are allowed to take the exam a maximum of four times within the 1 year eligibility period.
What is the passing score of the CCSP Exam?
The required minimum mark to pass the CCSP Exam is 700 out of 1000.
Who can pursue CCSP Exam?
CCSP can be pursued by enterprise architects, security administrators, systems engineer, security architects, security consultants, security engineers and individuals who meet the eligibility criteria set by ISC2.
What is cloud security?
Cloud security has gained popularity quite recently. It refers to the process of safeguarding cloud-based data from cyberthreats. Several businesses store their confidential data in cloud frameworks. Such sensitive information faces constant threats of breach, necessitating businesses to implement a state-of-the-art cloud security framework.
Why is cloud security needed?
Instilling cloud computing security system helps an organization to protect its information assets from cyber threats. Organizations tend to hire certified professionals to assist them in handling the complex procedures of applying cloud security.
What is CCSP?
CCSP stands for Certified Cloud Security Professional. Certification of CCSP is one of the globally launched credentials in cloud security. IT/IS professionals fulfilling the requirements can pursue CCSP Certification and land high-profile jobs in large enterprises
Who launched the Certification of CCSP?
The International Information Systems Security Certification Consortium (ISC2) released the CCSP Certification to distinguish professionals involved in securing the sensitive information stored in cloud space
How will I benefit from CCSP Certification?
Owning the certification demonstrates that a professional has acquired an advanced skillset in devising and instilling a state-of-the-art cloud security framework for the organization. Businesses demand certified CCSP professionals to manage their cloud space and secure their data from cyber threats
What are the prerequisites to pursue CCSP Certification?
Individuals pursuing CCSP Certification need to fulfill the following requirements:

5 years of full time paid experience in Information technology
Understand and mitigate privacy issues associated with data stored in cloud platforms
Professionals who have CISSP Certification need not fulfill the 5-year requirement while enrolling for CCSP Certification.
Should I renew the CCSP Certification?
Yes, CCSP Certification holders need to submit 90 CPE hours at the end of every three years and pay USD 100 as an annual maintenance fee to maintain the certification
CCSP Examination Procedure
PREPARE
Go through the intense 4 day CCSP Training offered by Unichrone. Fulfil all the requirements specified by the ISC2 before the examination.
APPLY
Apply for the CCSP Exam, conducted by ISC2, whilst filling up all necessary details. Choose the suitable date for the exam after paying the exam fees.
ACQUIRE
Get certified CCSP after clearing the exam. The CCSP credential must be renewed every three years.

Kenneth Beard
Project Manager
Very engaging course with real world context and wonderful examples. Helped to expand my knowledge as a direct result of it.

Tom Eeartman
Head-Supplier Management
Super awesome faculty! The best part of the training was lots of real time case studies and interactive sessions. Learnt many new concepts.

Pavit Kenth
Technical Director MCI Ltd
Interesting, Focused, Real life case studies. The material was a comprehensive presentation of Lean principles and Six Sigma.

Saad Alsheddi
Head Of Operations
Really interesting, a lot of knowledge about processes, in many areas and departments, helped to understand the subjects easily.

Jernej Hercog
Manager-Engineering Services
I opted for Instructor led Online Session. The training was very well executed. It was awesome and exceeded my expectations.
Register for a free session with our trainer
Faculty and Mentors
Our certified and highly experienced trainers are handpicked from various industries to assist aspirants with practical insights into the field, thereby providing a comprehensive understanding of fundamentals and complex terminologies
Professionals owning CCSP Certification are required to earn 90 CPE credits at the end of three years to maintain and renew their certification.
Yes, only CISSP Certification holders can waive off the experience requirements while pursuing CCSP Certification.
CCSP Certification is valid only for 3 years. In order to show dedication towards cloud security, CCSP Certification holders need to earn credits in the education and professional development category within the 3-year cycle.
The average annual salary of a CCSP Certification holder is USD 118000 according to payscale.
On obtaining the CCSP Certification, professionals can look for career opportunities in their current organization. As the credential is recognized across various nations, professionals can look for higher career prospects beyond the borders of their home country.
Individuals aspiring to be Certified Cloud Security Professional need to:
Meet the eligibility requirements set by ISC2
Enroll in CCSP Training offered by Unichrone
Prepare and take up the CCSP exam
Score passing marks in CCSP Exam
Apply for the certification on ISC2 website.
CCSP Certification is the only gold standard certification for professionals pursuing a career in cloud security. On the other hand, CISSP Certification is the benchmark credential for professionals pursuing a career in information security. Only individuals who have required years of experience can pursue the certification as the entry barrier is high. This demonstrates that both the credentials can only be pursued if an individual has experience in the relevant field.
Correspond
Meet your peers
ISC2's Certified Cloud Security Professional Certification has gained recognition across various nations around the globe. This empowers certified CCSP professionals to engage and meet their peers through conferences and webinars conducted by ISC2.
Gather
Develop proficiently
Certified Cloud Security Professionals (CCSP) master the techniques of managing cloud security platforms. This makes it easier for professionals pursuing CCSP Certification offered by ISC2 to grow proficiently in the field of cloud computing.
Compare
Be prominent
ISC2's CCSP Certification is the only prestigious credential that distinguishes professionals in the cloud computing field. As a result, Certified Cloud Security Professionals are prominent among other cloud professionals and are easily recognized by organizations.
Assess
Evaluate your skills
Professionals pursuing a career in cloud computing are required to implement the best practices followed in the field. Pursuing CCSP Certification offered by ISC2 enables such professionals to evaluate their skills and attain knowledge of industry best practices.
Our Global Clients