What is PgMP Certification?
Project Management Institute's Program Management Professional (PgMP) Certification is the highest grade of credential given to project professionals. PgMP Certification holders are experts in the field of project management. PMI has set a high level of eligibility criteria for attaining PgMP Credential. As a result, there is a huge demand for Program Management Professionals on a global scale. The PgMP Certification is universally recognized, enabling individuals to look for career opportunities beyond their home country. Individuals who aspire to be PgMP Certified Program Managers gain a deeper understanding of major elements related to the field. Hence, Program Management Professionals are highly sought-after across various industries.
The PgMP Training sessions are designed to specifically address the need for improving businesses. Program managers, project managers, sponsors, project directors, and team leaders opt to pursue PgMP Certification to validate their skill set of managing multiple projects. The PgMP Exam is designed to give more weightage to program lifecycle domain. Program professionals learn about the different phases of the program and the processes involved in each stage. This assists Certified Program Managers to efficiently manage programs without compromising on the quality of deliverables.
PgMP Certification Training session is hosted by Unichrone through qualified trainers. During the course, professionals master the art of managing related projects that enhance the performance of a business. Also, trainers engage in conducting a variety of practical exercises that help in understanding the concepts and terminologies of program management.
Key Features of PgMP Certification Training
The PgMP Training offered by Unichrone covers all the aspects starting from the program initiating stage to the closing stage. As per the PMI's exm content outline, our in-house experts enable professionals to engage in a wide range of exercises through PgMP Exam Prep training. Along with the PgMP course materials, these exercises help individuals to gain an in-depth knowledge of the latest program management practices. Unichrone provides live online instructor-led and in-classroom methods of PgMP Training Course for individuals located across various countries.
3 Day Interactive Instructor –led Online Classroom or Group Training
Course study materials designed by subject matter experts
Mock Tests to prepare in a best way
Highly qualified, expert & certified PgMP Trainers with vast experience
Get 21 hours contact hours(PDU's) certificate
Enrich with Industry best practices and case studies
PgMP Training Course adhered with International Standards of PMI
End-to-end support via phone, mail, and chat
Convenient Weekday/Weekend PgMP Certification Training schedule
Corporate Group Training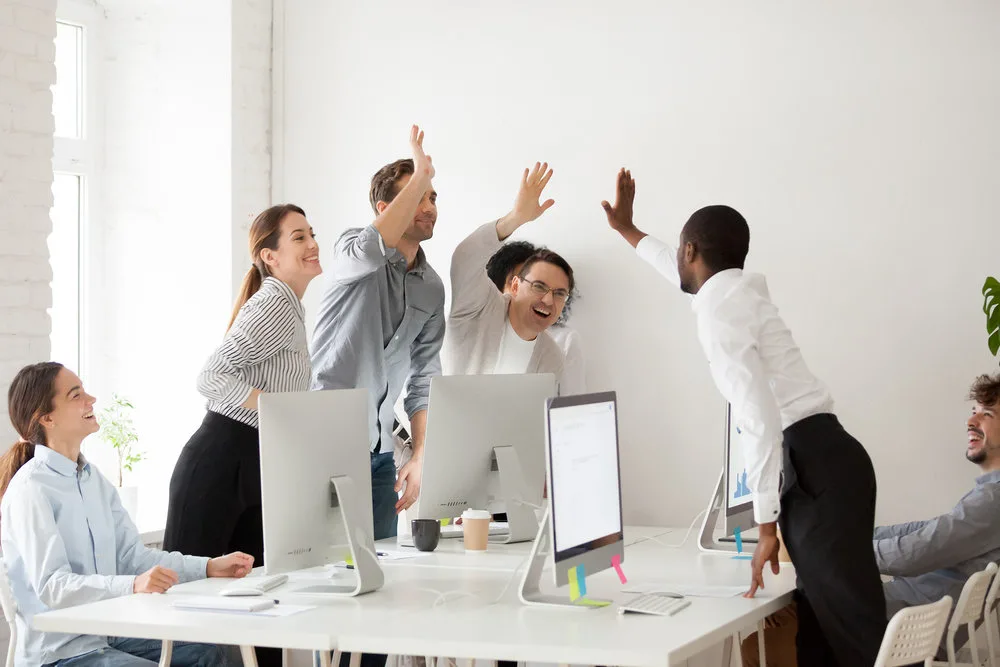 Customized Training
Live Instructor-led
Onsite / Online
Flexible Dates
Request for Corporate Group Training
PgMP Exam Format
Exam Name
Program Management Professional (PgMP)
Exam Cost
For members US $800, Non-members: US $1,000
Exam Format
Multiple Choice and Multi-Response
Total Questions
170 Questions
Passing Score
Determined by Psychometric analysis
Exam Duration
4 Hours
PgMP Test Center
Pearsonvue Test Center
PgMP Certification Benefits
Frequently Asked Questions
What is PgMP Training?
PgMP Training Course offered by Unichrone is designed to assist PgMP aspirants in their preparation for the exam. Trainers having expertise in the program management field offer their insights to professionals which helps in understanding the concepts better. Also, during the course, individuals participate in practical exercises which aid in passing the PgMP Exam easily.
Why should I enroll in PgMP Training offered by Unichrone?
PgMP Training is designed based on the course outline specified by PMI. Our trainers conduct case studies and discussions based on real-life scenarios. Through these exercises, individuals gain a comprehensive understanding of program management. This further helps in grasping the major elements covered in PgMP Exam.
How many PDUs will I earn by attending PgMP Certification Training?
PgMP aspirants who attend the training session receive 21 hour PDU certificate.
How is the PgMP Exam conducted?
The PgMP Exam consists of 170 multiple-choice questions emphasizing on Strategic Program Management, Program Lifecycle, Benefits Management, Stakeholder Management, and Governance. Professionals need to complete the exam within 240 minutes.
What is the minimum score to pass PgMP Exam?
PgMP Exam is evaluated through psychometric analysis. Therefore, it is difficult to determine the minimum score required to pass PgMP Exam.
How many times can I reattempt the PgMP Exam?
If an individual has failed to clear the PgMP Exam in the first attempt, he/she can reattempt the exam for a maximum of 3 times.
What is covered in PgMP Exam?
The PgMP Exam conducted by Project Management Institute focuses on the following domains:
Strategic Program Management
Program Lifecycle
Benefits Management
Stakeholder Management
Governance
What is Program Management?
Program management describes the procedure involved in handling various projects simultaneously. This in turn increases the performance of the organization. Program managers function to reap the benefits of managing multiple projects which otherwise cannot be attained.
What is PgMP Certification?
Program Management Professional (PgMP) Certification is the highest managerial credential in the field of project management. The credential is designed to be pursued by individuals having vast experience in the field. As a result, there is a huge demand for professionals who are willing to be PgMP Certified.
How useful is PgMP Certification?
There are only a few members who own the certification of PgMP globally. As a result, there is a significant increase in the demand for professionals who are PgMP Certified. The average annual salary of a Program Management Professional is set at USD 123,000 according to the latest survey conducted by PMI. Adding the certification of PgMP to your resume instantly gains recognition from large enterprises and the project management community.
Why should I maintain PgMP Certification?
Certified Program Management Professionals are required to maintain and renew their credential every three years. PgMP Certification holders are required to submit 60 PDUs along with a renewal fee at the end of the 3-year cycle.
Should I satisfy any requirements for earning PgMP Certification?
Yes, individuals are required to meet the following criteria before pursuing PgMP Certification.
A secondary degree or high school diploma
48 months of experience in handling projects or PMP
84 months of experience in program management
Or

4-year degree
48 months of experience in handling projects or PMP
48 months of experience in program management
The experience requirements have to be met within 15 years from the date of submitting the application for the PgMP Exam.
Who can be Program Management Professionals?
Project directors, program managers, portfolio managers, project sponsors, and individuals who meet the eligibility criteria can pursue the certification and become Program Management Professionals.
What is the evaluation method for PgMP Certification?
Unlike other certifications of PMI, pursuers of PgMP Certification are evaluated in two methods.

Panel review: The panel review is the first step of evaluation. The review process begins once the PMI audit process is complete (if the applicant is selected). Certified PgMP professionals volunteer for the process to evaluate the experience summary submitted by individuals during the application process. On passing the panel review, professionals can move forward to the next evaluation stage.
PgMP Exam: The next stage of assessment is the PgMP Exam. Individuals are required to master the 6 domains covered in the exam outline released by PMI. On scoring the required minimum marks, professionals can attain their certification of PgMP from PMI website.
PgMP® Examination Procedure
PREPARE
Go through the intense 3 day PgMP Training offered by Unichrone. Fulfil all the requirements specified by the PMI before the examination.
APPLY
Apply for the PgMP Exam, conducted by PMI, whilst filling up all necessary details. Choose the suitable date for the exam after paying the exam fees.
ACQUIRE
Get certified PgMP after clearing the exam. You will receive an email confirming the status, after which you can check the PgMP registry for inlcusion of your name.

Kenneth Beard
Project Manager
Very engaging course with real world context and wonderful examples. Helped to expand my knowledge as a direct result of it.

Tom Eeartman
Head-Supplier Management
Super awesome faculty! The best part of the training was lots of real time case studies and interactive sessions. Learnt many new concepts.

Pavit Kenth
Technical Director MCI Ltd
Interesting, Focused, Real life case studies. The material was a comprehensive presentation of Lean principles and Six Sigma.

Saad Alsheddi
Head Of Operations
Really interesting, a lot of knowledge about processes, in many areas and departments, helped to understand the subjects easily.

Jernej Hercog
Manager-Engineering Services
I opted for Instructor led Online Session. The training was very well executed. It was awesome and exceeded my expectations.
Register for a free session with our trainer
Faculty and Mentors
Our certified and highly experienced trainers are handpicked from various industries to assist professionals with practical insights into the field, thereby providing a comprehensive understanding of fundamentals and complex terminologies
PgMP Certification is the most esteemed credential in the program management field. As a result, the entry barrier for individuals pursuing the certification is quite high. Only experienced individuals can take up the exam and obtain the credential. As a result, the time period required to obtain the Program Management Professional (PgMP) Certification cannot be determined with certainty.
Project Management Institute awards the certification of PgMP. As a result, the certification is recognized by various nations across the globe.
PDUs required to maintain the certification of PgMP can be earned only after passing the exam. Furthermore, PgMP Certification holders need to earn 60 PDUs within the 3-year cycle in education and giving back category to maintain the credential.
Professionals taking up PgMP Certification are required to upload the documents which act as proof of project and program management experience gained over the years. Along with the experience documents, individuals are required to submit program management experience summaries. On uploading these documents, the application will be processed within 10 days. Thereafter, applicants need to pay certification fees and prepare for the exam.
Panel Review is one of the evaluation methods that individuals taking up PgMP Certification have to undergo prior to the exam. During the panel review, PgMP Certified professionals assess the program management experience summaries that were submitted by applicants. Passing the panel review signifies that the applicant is capable of handling multiple projects under limited supervision whilst accomplishing organizational goals.
Professionals who fail in the panel review are contacted by the certification department to discuss further actions. It is evident that, without passing the panel review, individuals cannot take up the PgMP Exam.
Currently, PMI has designed PgMP Exam to be centre-based testing. This requires professionals to be present at their respective centres for taking up the exam.
If the application of PgMP aspirant is selected for PMI Audit process, professionals are required to submit supporting documents of their experience and education requirements. Candidates will have 90 days to comply with the audit process. On clearing the audit process, the next step is the panel review process.
Emerge
Grow professionally
PMI's Program Management Professional Certification is designed to assist professionals in growing on a professional level. As a result, professionals willing to climb the career ladder at an early stage can take up PgMP Certification and pursue managerial positions.
Indicate
Apply your knowledge
PgMP Certification enables individuals to gain knowledge of the latest practices followed in the field of program management. As a result, professionals certified with PgMP Certification apply their insights and technical knowledge while handling complex programs.
Generate
Yield higher income
PgMP Certification is the renowned credential offered in the field of program management by the Project Management Institute. This entitles professionals taking up PgMP Certification to gain higher income when compared to non-certified professionals.
Engrave
Be known among peers
PgMP Certification entitles professionals to easily get recognized by large enterprises and the project management community. This increases the credibility and reliability of professionals owning Program Management Professional Certification.
Our Global Clients