How Viable Is PMI ACP Certification?
Acquiring PMI ACP Certification allows project professionals to broaden their expertise in agile methodologies. With the changing environments around projects, Agile Certified Practitioners have enhanced their demand. Certified professionals are gaining pace even in marketing and construction. The continuous evolution of the Agile community makes it viable for individuals to pursue the certification. PMI ACP Certification is the gateway of multiple career options. It offers a competitive edge in exhibiting Agile principles along with work experience. Project managers and developers functioning within the Agile system climb greater heights with PMI ACP Certification. Certified professionals cater to organizational needs by applying diverse project management methods. Kanban, Crystal, Scrum, DSDM are to name a few of the Agile tools that they excel in.
PMI-ACP Certification Training
Unichrone offers PMI ACP Training covering the vast array of Agile techniques and related concepts. Each of these methodologies aims at team productivity and consumer satisfaction. The training program paves the way for effective collaborations and project development methods. This naturally expands the scope of employment opportunities for professionals. Self-organization is one of the primary takeaways of the training course. Aspirants become familiar with the fundamentals of agile methodologies. The course focuses on using Agile Project Management method for complex projects. This enables professionals to stay advanced in applying Agile methodologies.
Key Features of PMI-ACP® Certification Training
One of the distinguishable traits of an Agile Certified Practitioner is self-direction. PMI ACP trains individuals in self-correction, work allocation, and team formation. Aspirants learn to emphasize organization preferences and team experience to enhance project processes. They are adept at eliminating tasks that don't add value to a project. This in turn offers maximum value to stakeholders of the project. Certified professionals aim at faster delivery of value through projects. PMI ACP Training teaches them how to proficiently take one step at a time for the incremental development of a product or service. They reduce the causes of project failure through prioritization of its non-functional requirements. Organizations are now banking upon PMI ACP Certification holders to provide consumers with highest value.
3 Day Interactive Instructor–led Online Classroom or Group Training
Highly qualified & expert trainers with vast experience
PMI-ACP® Training Course adhered with International Standards of PMI
Course study materials designed by subject matter experts
Mock Tests to prepare in a best way
Get 21 hours contact hours(PDU's) Certificate
End-to-end support via phone, mail, and chat
Convenient Weekday/Weekend PMI-ACP® Training Course schedule
Corporate Group Training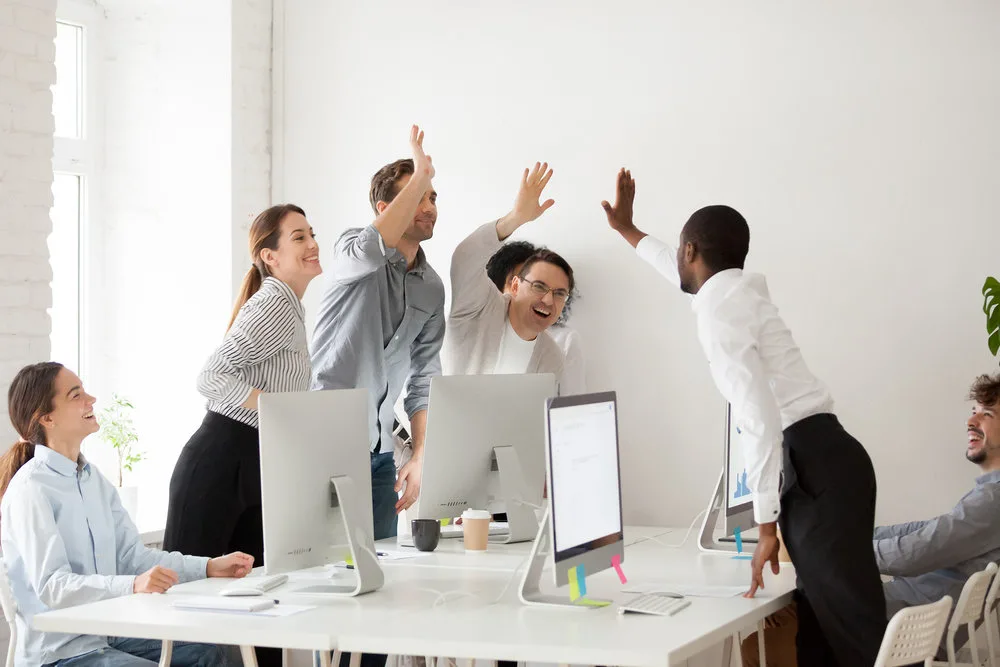 Customized Training
Live Instructor-led
Onsite / Online
Flexible Dates
Request for Corporate Group Training
PMI-ACP Exam Format
Exam Name
Project Management Institute Agile Certified Practitioner (PMI-ACP)
Exam Cost
$435 for member and $495 for non-member
Exam Format
Multiple Choice
Total Questions
120 Questions
Passing Score
Determined by Psychometric analysis
Exam Duration
180 minutes
PMI ACP Test Center
Pearsonvue Test Center
PMI-ACP Course Curriculum
11.Agile Metrics

Topics

· Metrics
· Velocity
· Cycle Time
· Earned Value Management
· Escape Defects

12.Process Improvement

Topics

· Value Stream Mapping
· Waste in Software Development
· Retrospectives
· Control limit
· Process Analysis
· Process improvements
· Failure modes
· Coach failure and success modes
· Process Tailoring
· Shu-Ha-Ri

13.Knowledge and Skills

Topics

· High Performance Team
· Coaching and Mentoring
· Stakeholder Management
· Team Motivation
· Self Assessment
· Knowledge Sharing
· Problem solving
· Facilitation method
· Participatory Decision Models
· Agile Contracting Methods
· Vendor Management
· Principles of System Thinking
· Incremental Delivery
· PMI's code of Ethics and Professional Conduct
PMI-ACP Certification Benefits
Frequently Asked Questions
What will I learn from PMI ACP Exam Prep Course?
Professionals enrolling in Agile Certified Practitioner Certification Training will be able to:
Plan and implement agile techniques in projects
Master the various agile methods
Manage project deadlines and cost-effectiveness using agile principles
Gain a deeper understanding of the latest practices followed in agile methodology
What modes of PMI ACP Certification Training are offered by Unichrone?
Individuals enrolling in PMI ACP Certification Training offered by Unichrone can choose live online instructor-led or in-classroom methods.
Who can attend PMI ACP Exam Prep Course?
Project managers, team leaders, team managers, project coordinators, scrum masters, and individuals who satisfy the eligibility criteria can attend the PMI ACP Training course.
How will PMI ACP Training benefit me?
Unichrone offers PMI ACP Training through highly experienced trainers. Candidates gain in-depth insights into agile methodology and practices. In addition, trainees receive access to extensive training material that assists in clearing the exam on the first attempt.
What is the duration of PMI ACP Training?
The PMI ACP Certification program is conducted for 3 days by Unichrone.
Do you provide mock tests during PMI ACP Training sessions?
Yes, trainees can take up mock tests at the end of the ACP Training sessions to determine their potential of acing the exam on the first attempt.
When is the PMI ACP Certification Training material provided?
Individuals can access the training material as soon as they are notified with payment confirmation details.
What requirements should I fulfill to attempt PMI ACP Exam?
Professionals pursuing PMI ACP Certification are required to satisfy the following requirements.
A secondary degree
21 contact hours of training in agile practices
12 months of experience in handling projects within 5 years
8 months of agile project experience within 3 years
The experience requirements are calculated from the date of submitting the application for exam.
Are there any pre-test questions in PMI ACP Exam?
Yes, PMI ACP Exam consists of 20 pretest questions that are not scored. These questions are randomly placed and do not affect the score of individuals.
What is the passing score for PMI ACP Exam?
Trainees who attempt PMI ACP Exam will be evaluated through psychometric analysis. As a result, the passing score cannot be determined. However, candidates will be notified about their results as soon as they complete exam on the computer screen.
What topics are covered in PMI ACP Exam?
Professionals attending PMI ACP Exam need to focus on the following topics:
Agile principle and mindset
Value-driven delivery
Stakeholder engagement
Team performance
Adaptive learning
Problem detection and resolution
Continuous improvement (Product, Process, People)
What is Agile Project Management?
Agile Project Management refers to the process of applying agile principles to projects. It is one of the modern methods of project management that caters to the disadvantages found in the traditional approach of managing projects. In agile project management, project managers follow the agile manifesto while handling project-related activities in the organization.
Is PMI ACP Certification worth it?
Benefits of PMI ACP Certification:
Certification in PMI ACP proves your expertise in the agile methodologies and project management
PMI ACP certification demonstrates your knowledge of executing agile techniques and performing agile tools
Agile methodologies are diverse/ broad to be applied in almost all the projects and industries
PMI ACP credential in your resume adds value to your professional experience hence you will be recognized by major industries as a registered ACP practitioner
PMI ACP is a globally accepted certification therefore you accumulate chances of getting hired by top international companies across the globe
PMI ACP certified professionals earn more than non-certified professionals. It's estimated that a PMI ACP certified professional earns $108,000 on an average
What skillset will I obtain through PMI-ACP Certification?
Agile Certified Practitioner Certification holders will be able to:
Master the agile manifesto and principles
Apply different agile methods to projects
Instil agile framework to the structure of the organization
Create a robust agile team to manage agile projects
What is the process of earning PMI ACP Certification?
Candidates taking up PMI ACP Certification need to fulfill the experience requirements set by PMI. Thereafter professionals can register and take up the PMI ACP Exam. On scoring the minimum required marks, individuals can apply and obtain the credential from PMI website.
When should I renew PMI ACP Certification?
PMI ACP Certification must be renewed at the end of 3 years by submitting 30 PDUs and payment of renewal fees.
How much does an Agile Certified Practitioner earn annually?
The average salary of a PMI ACP Certification holder is USD 117,000.
PMI ACP Examination Procedure
PREPARE
Go through the intense 3 day PMI-ACP Training offered by Unichrone. Fulfil all the requirements specified by the PMI before the examination.
APPLY
Apply for the PMI-ACP Exam, conducted by PMI, whilst filling up all necessary details. Choose the suitable date for the exam after paying the exam fees.
ACQUIRE
Get certified PMI-ACP after clearing the exam. You will receive an email confirming the status, after which you can check the PMI-ACP registry for inlcusion of your name.

Kenneth Beard
Project Manager
Very engaging course with real world context and wonderful examples. Helped to expand my knowledge as a direct result of it.

Tom Eeartman
Head-Supplier Management
Super awesome faculty! The best part of the training was lots of real time case studies and interactive sessions. Learnt many new concepts.

Pavit Kenth
Technical Director MCI Ltd
Interesting, Focused, Real life case studies. The material was a comprehensive presentation of Lean principles and Six Sigma.

Saad Alsheddi
Head Of Operations
Really interesting, a lot of knowledge about processes, in many areas and departments, helped to understand the subjects easily.

Jernej Hercog
Manager-Engineering Services
I opted for Instructor led Online Session. The training was very well executed. It was awesome and exceeded my expectations.
Register for a free session with our trainer
Faculty and Mentors
Our certified and highly experienced trainers are handpicked from various industries to assist aspirants with practical insights into the field, thereby providing a comprehensive understanding of fundamentals and complex terminologies
PMI ACP Certification holders showcase their dedication and commitment to agile project management by earning
PDUs
in various categories. This further assists agile certified practitioners to grow professionally and gain advanced expertise.
Professionals taking up PMI ACP Certification need to fulfill eligibility requirements prior to the application process of exam. As a result, it is not possible to determine the exact time period taken to earn the certification.
Agile Certified Practitioner Certification is governed by Project Management Institute.
PMI ACP Certification does empower individuals to provide agile coaching and mentoring. Through coaching they help other team members achieve their organizational goals. Besides, they pass on their experience, knowledge, and skills as mentors.
Instead of closely monitoring workers as in traditional leadership, 'Servant Leadership'. The latter emphasizes the protection of the team against interruptions, distractions, and interferences. An Agile Certified Practitioner ensures that there are no obstacles in the way of team performance.
Given below are the details of the
PMI ACP Certification cost
:
PMI ACP Exam Price Blueprint
Fee Structure
PMI-Member
Non PMI-Member
PMI-ACP Exam Fee
US $435
US $495
PMI-ACP Re-Examination Fee
US $335
US $395
PMI-ACP Certification Renewal Fee
US $60
US $150
Failing to renew the certification and compliance with PMI's CCR program may lead to suspension of the certification. Professionals need to submit 30 PDUs and renew their certification every 3 years. If the renewal process is not completed within the specified date, the certificate will expire, and the professional will no longer hold the active status in the online certification registry.
ACP Training enables professionals to become well-versed in agile project management tools and methodologies. They have answers ready at hand to ace
PMI ACP Interviews
.
Agile Certified Practitioners are adept at stakeholder needs identification. They involve stakeholders in the project lifecycle through knowledge sharing and active listening activities. This helps them to fully understand the expectations and interests of stakeholders.
Professionals undergoing PMI ACP Training learn to develop high performing teams. They ensure that team members execute cross-functional tasks and act as generalizing specialists. Such individuals identify the team's demotivators so as to encourage high team spirit.
Model
Illustrate your talent
PMI ACP Certification is the practitioner-level credential offered to individuals pursuing their career in agile project management. Consequently, professionals owning PMI'S Agile Certified Practitioner (ACP) Certification get to illustrate their newly acquired talent in managing agile projects.
Dignify
Be pivotal
Holders of PMI ACP Certification can be easily distinguished among other professionals in the project management community. Therefore, hiring Agile Certified Practitioners (ACP) possessing advanced skills in managing agile projects is pivotal to the organization.
Mediate
Talk to peers
Project Management Institute's Agile Certified Practitioner (ACP) Certification is recognized widely across the world. This provides a platform for professionals certified with ACP Certification to engage and interact with their colleagues in the field of agile project management.
Recognize
Be eminent
Agile Certified Practitioner (ACP) Certification offered by PMI enables professionals to be identified by large organizations operating across the globe. Therefore, pursuing ACP Certification enables professionals to be eminent in the field when compared to their non-certified counterparts.
Our Global Clients