Discover the Art of Risk Management with RMP Certification Training
PMI-Risk Management Professional Certification evaluates a Risk Manager's proficiency in identifying project risks. The certificate indicates that individuals have a solid understanding of risk management concepts and procedures. Certified RMP can apply their knowledge to projects in various industries. This makes them a valuable asset to any organization. Additionally, RMP Certificate showcases one's commitment to continuous learning and career development. RMP-certified contribute to a stronger risk management culture within their organizations. As a result, companies will have successful project deliveries, satisfied clients, and a competitive edge in the market.
PMI RMP Certification Training
To receive PMI-RMP Certification candidates must fulfill all the criteria and pass RMP Exam. This enables individuals to empower themselves and succeed in challenging international project situations. PMI RMP Certification Training aids in developing advanced risk management abilities. It provides professionals with a thorough comprehension of risk management tools, and methodologies. The course improves a candidate's capacity to recognize, evaluate, and reduce project risks. They can foresee prospective problems and create efficient plans to deal with them. PMI RMP Course also allows trainees to learn effective communication tactics for managing risks. This helps them to succinctly communicate risk-related information to stakeholders.
Key Features of PMI RMP Training
PMI RMP Exam Prep Course covers every facet and topic related to risk management. Sessions for RMP Course are delivered internationally in both classroom settings and live online instructor-led formats. Skilled instructors assist individuals in becoming proficient with the recent risk management techniques. Unichrone offers practical skills in risk management in addition to theoretical knowledge. This gives learners the chance to better understand PMI Risk Management principles. Furthermore, it refines the skills needed to handle risks in real-world projects. Trainees can attempt mock exams during PMI RMP Training. This provides participants a chance to check their knowledge of risk management. It also helps to identify areas for improvement and boost their confidence before taking upRMP Exam.
3 Day Interactive Instructor–led Online Classroom or Group Training
Highly qualified, expert & accredited PMI-RMP® Certified Trainers with vast experience
PMI-RMP® Training Course adhered with International Standards
Course study materials designed by subject matter experts
Enrich with Industry best practices and case studies with Present Trends
Get 30 hours contact hours(PDU's) Certificate
End-to-end support via phone, mail, and chat
Mock Tests to prepare in a best way
Convenient Weekday/Weekend PMI-RMP Certification Training schedule
Corporate Group Training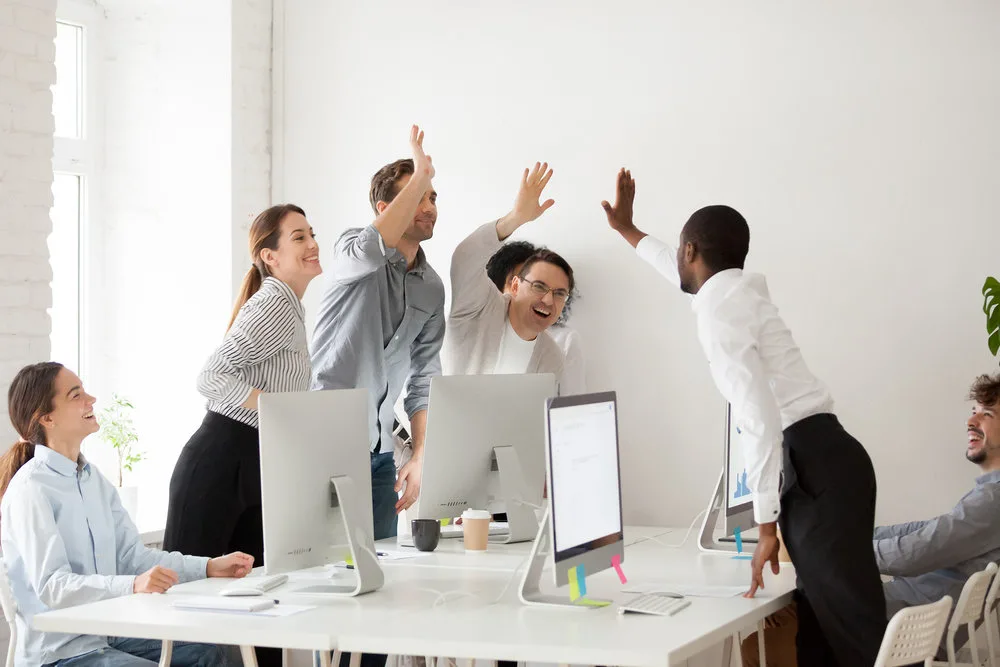 Customized Training
Live Instructor-led
Onsite / Online
Flexible Dates
Request for Corporate Group Training
PMI-RMP Exam Format
Exam Name
PMI-Risk Management Professional
Exam Cost
USD 520 for PMI member and USD 670 for non-members
Exam Format
Multiple Choice
Total Questions
115 Questions
Passing Score
Psychometric analysis
Exam Duration
2.5 hours
PMI RMP Test Center
Pearsonvue Test Center
PMI RMP Course Curriculum
1.Overview of RMP Certification Course

Topics

· Overview of RMP Certification Course
· Objectives
· What are PMI-RMP and PMI
· About the PMBOK® Guide
· Why RMP Certification
· Prerequisite for the PMI-RMP Exam
· Information About Filling the Application
· RMP Credentialing Process Overview
· Timeline of the RMP Credential Process
· PMI-RMP Exam Syllabus

2.Risk strategy and planning

Topics

· Perform a preliminary document analysis
· Assess project environment for threats and opportunities
· Confirm risk thresholds based on risk appetites
· Establish risk management strategy
· Document the risk management plan
· Plan and lead risk management activities with stakeholders
3.Risk Identification

Topics

· Conduct risk identification exercises
· Examine assumption and constraint analyses
· Document risk triggers and thresholds based on context/environment
· Develop risk register

4.Risk Analysis

Topics

· Perform qualitative analysis
· Perform quantitative analysis
· Identify threats and opportunities
5.Risk Response

Topics

· Plan risk response
· Implement risk response

6.Monitor and Close Risks

Topics

· Gather and analyze performance data
· Monitor residual & secondary risks
· Provide information required to update relevant project documents
· Monitor project risk levels
PMI-RMP Certification Benefits
Frequently Asked Questions
Is it mandatory to attend Risk Management Training?
Individuals pursuing RMP Certification are required to fulfill minimum contact hours of risk management education prior to applying for the exam. As a result, it is mandatory for professionals to enroll in risk management training.
What are the domains covered in Risk Management Training?
PMI RMP Training provided by Unichrone is designed as per the course outline released by PMI. Professionals are introduced to the following topics during the course.
Risk strategy and planning
Risk Identification
Risk Analysis
Risk Response
Monitor and Close Risks
Will I get contact hours by attending PMI-RMP Certification Training?
Yes, candidates will receive 30 contact hour PDU certificate on completion of the RMP Training session.
Is the course material enough to ace the PMI-RMP Exam?
Unichrone offers training material for professionals undertaking RMP Training sessions. Besides the material, PMI offers various recommendations that candidates can refer to while preparing for RMP Exam. A few of them are as follows:
PMBOK Guide 6th edition by PMI
Project Management JumpStart by Kim Heldman
Practical Project Risk Management by David Hillson, Peter Simon
Project Risk Management Handbook by Bart Jutte
How is PMI RMP Exam conducted?
Professionals can take up the exam in center-based testing method or online testing method. The RMP Exam is conducted for 2.5 hours, during which participants have to attempt 115 multiple-choice questions.
What is the cost of the PMI-RMP Exam?
The cost of PMI RMP Exam is USD 520 for PMI members and USD 670 for non-members.
Is it compulsory to attempt RMP exam to earn the RMP Certification?
Yes, in order to earn the certification of PMI RMP, it is mandatory for trainees to attempt and clear RMP exam conducted by PMI.
In case I fail in the PMI-RMP Exam, can I retake the exam within the same year?
Yes, candidates can take up the RMP Exam maximum of 3 times during the eligibility period. The re-examination fee is USD 335 for members of PMI and USD 435 for non-members.
How can I pass PMI-RMP Exam?
Professionals taking up the RMP Exam master the concepts and techniques through risk management training. This provides in-depth insights into the field, thereby assisting in clearing the exam in the first attempt.
What is Risk Management?
Risk management describes the process of identifying, analyzing, and monitoring risks that arise out of the projects undertaken. These risks can occur from a variety of sources, thereby requiring a best-in-class risk management system in place. This benefits the organization to carry out its operations without any hassles.
What is PMI-RMP?
PMI-RMP stands for Project Management Institute's Risk Management Professional Certification. RMP Certification validates an individual's advanced skills in implementing risk management. The certification is globally recognized, enabling individuals to look for career prospects internationally. RMP Certificate gives professionals edge during RMP Interview.
Who can take up PMI-RMP Training?
PMI RMP Certification can be pursued by risk management consultants, project managers, line managers, project analysts, business analysts, and professionals willing to pursue a career in risk management.
What are the prerequisites of PMI RMP Certification?
Professionals applying for PMI RMP Certification need to satisfy the following requirements:
A secondary degree or high school diploma
36 months of project risk management experience
40 hours of project risk management training
Or

4-year degree (a bachelor's or global equivalent)
24 months of project risk management experience
30 hours of projects risk management training
The experience requirements must be gained within the last 5 years from the date of application.
What skillset will I earn with PMI RMP Certification?
Individuals pursuing Risk Management Professional Certification will be able to:
Implement latest risk management practices
Identify and assess the magnitude of risks
Create strategies for mitigating the risks
Take measures to prevent such risks from occurring in future
What is the role of a PMI RMP Certified Risk Manager?
A certified risk management professional is responsible for designing a risk management process and instilling it within the organization. Risk assessment and risk evaluation are two major roles played by an RMP professional. In addition, RMP-certified professionals design business continuity plans to prevent the impact of project risks.
How do I become PMI RMP Certified?
Individuals are required to take the following steps to become PMI-RMP certified:
Meet the prerequisites set for RMP Certification
Enroll in risk management training offered by Unichrone
Register on PMI website and apply for the exam
Take up the exam on convenient dates and score required minimum marks
On clearing the exam apply for RMP certification on the PMI website.
PMI-PBA® Examination Procedure
PREPARE
Go through the intense 3 day PMI RMP Training offered by Unichrone. Fulfil all the requirements specified by the PMI before the examination.
APPLY
Apply for the RMP® Exam, conducted by PMI, whilst filling up all necessary details. Choose the suitable date for the exam after paying the exam fees.
ACQUIRE
Get certified as PMI-RMP® after clearing the exam. You will receive an email confirming the status, after which you can check the RMP registry for inlcusion of your name.

Kenneth Beard
Project Manager
Very engaging course with real world context and wonderful examples. Helped to expand my knowledge as a direct result of it.

Tom Eeartman
Head-Supplier Management
Super awesome faculty! The best part of the training was lots of real time case studies and interactive sessions. Learnt many new concepts.

Pavit Kenth
Technical Director MCI Ltd
Interesting, Focused, Real life case studies. The material was a comprehensive presentation of Lean principles and Six Sigma.

Saad Alsheddi
Head Of Operations
Really interesting, a lot of knowledge about processes, in many areas and departments, helped to understand the subjects easily.

Jernej Hercog
Manager-Engineering Services
I opted for Instructor led Online Session. The training was very well executed. It was awesome and exceeded my expectations.
Register for a free session with our trainer
Faculty and Mentors
Our certified and highly experienced trainers are handpicked from various industries to assist aspirants with practical insights into the field, thereby providing a comprehensive understanding of fundamentals and complex terminologies
Professionals owning PMI RMP Certification are required to maintain their certification by submitting 30 PDUs every three years.
Yes, we offer practice tests for trainees at the end of the training session. This helps in preparation for the main RMP exam.
Certified Risk Management Professionals can earn professional development units in educational and giving back categories. In the education category, professionals are required to pursue learning courses in the risk management field. In the giving back category, professionals are required to write articles, conduct webinars and give presentations in order to earn PDUs.
Yes, RMP Certificate is valid for three years. RMP Certification holders have to earn 30 PDUs in in risk management topics every three years to maintain it.
Professionals who have cleared the PMI RMP Exam will receive their hard copy of RMP Certification within 4 to 6 weeks.
PDUs are credits that validate a certification holder's dedication to risk management. Professionals who earn PDUs can climb the career ladder at an early stage, as they constantly learn and grow in the field.
The following table explains
the cost of PMI RMP Certification
PMI RMP Exam Price Blueprint
Fee Structure
PMI-Member
Non PMI-Member
PMI-RMP Exam Fee
US $520
US $670
PMI-RMP Re-Examination Fee
US $335
US $435
PMI-RMP Certification Renewal Fee
US $60
US $150
No, RMP is a closed-book exam. Candidates are not allowed to use any materials during the RMP Exam including books, and other resources.
The passing score for PMI RMP Exam is determined by psychometric analysis.
Revolutionize
Be exceptional
Risk Management Professional Certification is one of the reputed credentials provided by PMI for individuals in the risk management field. Owning PMI RMP Certification makes it easier for professionals to be exceptional among other risk professionals.
Formulate
Earn the skills
Project Management Institute's RMP Certification is designed to impart global practices of managing risks in an organization. Therefore, pursuing PMI RMP Certification allows professionals to master the best techniques of risk management followed in the field.
Prosper
Gain higher remuneration
RMP Certification offered by Project Management Institute is identified by organizations operating in various countries. This enables certified Risk Management Professionals (RMP) to pursue their dream jobs beyond their home countries and earn higher remuneration.
Assemble
Mold your capabilities
RMP Certification holders grasp the techniques required to manage and mitigate risks arising out of projects. Therefore, Risk Management Professional (RMP) Certification entitles professionals to grow professionally and pursue managerial positions.
Our Global Clients