What is Poka-Yoke?
Poka-Yoke, pronounced poh-kah yoh-keh, is a Japanese term that means mistake-proofing. It is a popular Lean Manufacturing Tool that helps organizations eliminate errors or defects in the production process. Coined by Shigeo Shingo, Poka-Yoke ensures that appropriate conditions are present to execute the business operation. Thus, preventing mistakes from occurring altogether. In situations where prevention is not an option, Lean Poka-Yoke ensures that defects are identified and eliminated at the earliest. Organizations that incorporate quality management methodologies in their business processes use Poka-Yoke in Six Sigma projects to reduce defects and increase the quality of their products and services.
Unichrone offers Poka-Yoke Training to aspiring and working quality management professionals. Our Poka-Yoke Training provides a thorough understanding of the error-proofing approach and helps candidates understand the importance of Poka-Yoke in the Lean Six Sigma methodology. With the help of our Lean Six Sigma Master Black Belt Certified instructors, candidates of this Poka-Yoke Certification Training will learn about the fundamentals of Poka-Yoke and its role in creating value for their organization in the long run. Candidates will be guided through the Poka-Yoke training program using real-world examples and industry best practices.
Poka-Yoke Certification Training is available for candidates in the live online classroom and group classroom sessions. We also provide an industry-recognized course completion certificate in Poka-Yoke after completing the training course successfully. Quality management professionals will find our Poka-Yoke Training Course highly beneficial. They can use the learnings from the training to reduce errors in the business process and help attain the organizational objectives.
Key Features of Poka-Yoke Training
Our Poka-Yoke Training Course is designed to suit the needs of the quality management industry. Organizations strive to deliver products and services of the highest quality to their customers. Thus, Poka-Yoke or error-proofing is an essential requirement of an organization's quality improvement initiatives. This Poka-Yoke Training provides a detailed understanding of the concepts of Poka-Yoke and helps candidates use them in practice to improve the quality of their organization's products and services. Here are the key features of our Poka-Yoke Training Course:
1 Day Interactive Instructor –led Online Classroom or Group Training
Course study materials designed by subject matter experts
Mock Tests to prepare in a best way
Highly qualified, expert & Certified Trainers with vast experience
Enrich with Industry best practices and case studies
Poka-Yoke Training Course adhered with International Standards
End-to-end support via phone, mail, and chat
Convenient Weekday/Weekend Poka-Yoke Training schedule
Corporate Group Training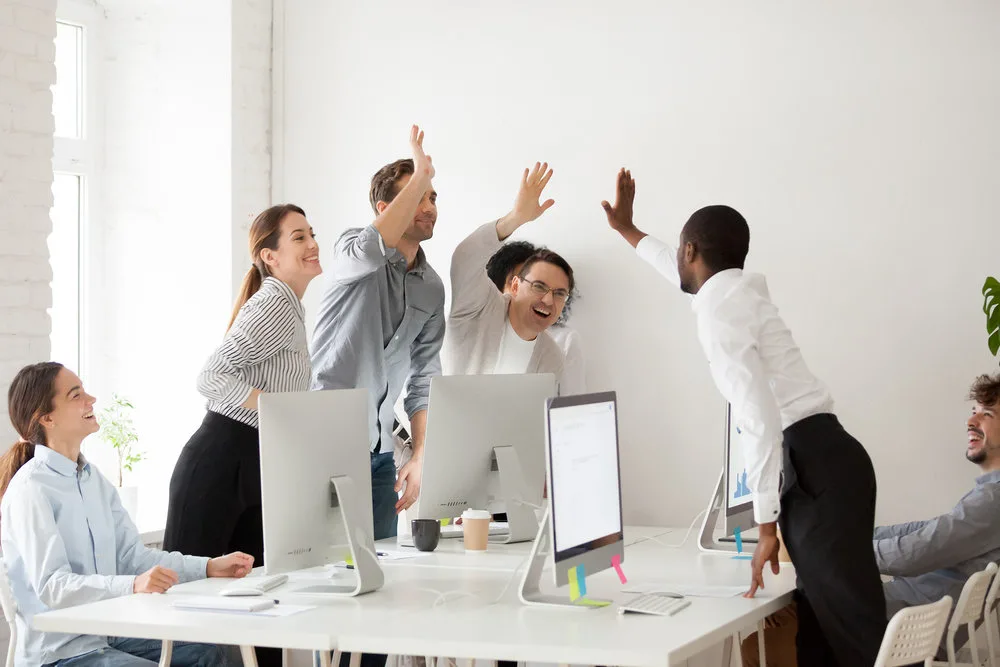 Customized Training
Live Instructor-led
Onsite / Online
Flexible Dates
Request for Corporate Group Training
Poka-Yoke Certification Exam Format
Exam Name
Poka-Yoke
Exam Cost
Included in Training fee
Exam Format
Multiple choice questions, open book exam
Total Questions
30 Questions
Passing Score
70%
Exam Duration
60 minutes
Poka-Yoke Certification Curriculum
Inspection vs. Mistake-Proofing

Topics

· Concepts and backgrounds on inspection
· Inspection's limitations
· "Self-check" inspection
· "Successive-check" inspection
· Prevention always better than detection
· What You Need To Know To Start Mistake-Proofing
· The language of mistake-proofing
· The role of each team member in the mistake-proofing process

Mistake-Proofing Tactics

Topics

· The eight types of mistake-proofing solutions
· How to select the approach suitable for you

Mistake-Proofing Devices

Topics

· Forced control devices
· Shutdown devices
· Warning devices
· Sensory alert devices
Poka-Yoke Certification Benefits
Frequently Asked Questions
What is Poka-Yoke Training?
Poka-Yoke Training allows quality management aspirants to gain an in-depth comprehension of Poka-Yoke and its value in Lean Six Sigma. It helps candidates use Poka-Yoke in improving the quality of the business processes of their organization in real-life situations.
Why should one opt for Poka-Yoke Training?
Poka-Yoke is an effective Lean Manufacturing Tool that helps organizations ensure that their business processes are error-proof. Quality management professionals who have sufficient knowledge and skills in using Poka-Yoke play a significant role in the continuous improvement projects of an organization. Poka-Yoke Training helps to aspire and work quality management practitioners in improving their expertise in using Poka-Yoke to attain organizational objectives.
What are the eligibility requirements for registering for the Poka-Yoke Training Course?
There are no such eligibility requirements for registering for the Poka-Yoke Training Course.
Who should register for this Poka-Yoke Training and Certification Course?
Any individual or professional interested in learning about the error-proofing technique of Poka-Yoke should register for this Poka-Yoke Training and Certification Course. This training course is highly beneficial for existing quality management professionals who require a thorough understanding of Poka-Yoke to reduce defects in their organization's business processes.
Which three kinds of Poka-Yoke techniques does one learn in a training program?
Visual control, safety rules, and visual controls are the techniques that one learns while Poka-Yoke Training. User manuals are the examples of visual aids while visual controls refer to warnings during process behaviour deviations.
What is the best part of Poka-Yoke Training?
Poka-Yoke Training teaches an individual to control quality while production instead of after its completion. That saves time as well as the organization's production expenses otherwise wasted in correcting the quality later.
Does one learn about workplace safety in Poka-Yoke Training?
Learning workplace safety is an integral part of Poka-Yoke Training. This leads to fewer accidents or none and keeps the production cycle uninterrupted as well as cost-effective.
Does Poka-Yoke Training ascertain a versatile career?
It surely does. Every business strives for improvement on a regular basis. Poka-Yoke Trained professionals are just perfect for this job. They do not let errors stay within a system and assure flawlessness.
How does Poka-Yoke Training help in saving time at work?
Poka-Yoke trained individuals waste relatively less money and time on product inspection after its manufacturing. The credit goes to their creation of mistake-proof execution systems or processes.
Who conducts the Poka-Yoke Examination, and when?
We conduct the Poka-Yoke Examination at the end of the Poka-Yoke Training at the end of the training program.
What practice materials are provided for Poka-Yoke Examination preparation?
Practice tests and study materials are provided to prepare for the Poka-Yoke Examination.
What does Poka-Yoke Examination assess in an individual?
An examination is meant for evaluating one's mistakes. Poka-Yoke is a technique for avoiding mistakes and its exam assesses that in an individual. This examination ensures that an individual makes the least possible mistakes.
Does the Poka-Yoke Exam analyzes one's control over defects?
Poka-Yoke Examination analyzes if one has substantial control over defects. It tests whether an individual is adept at preventing those defects from growing bigger to interrupt a functional process.
What knowledge is needed to appear for Poka-Yoke Examination?
Knowledge of motion waste elimination, accident prevention, and error detection is needed to take Poka-Yoke Examination. Individuals must clear this exam to become certified for keeping workplace errors in check.
Does Poka-Yoke Exam evaluate one's expertise in workers' safety measures?
Knowledge of worker safety is a part of Poka-Yoke Exam preparation. Prevention of workplace accidents curbs additional expenses thereby, making the organization cost-effective.
What is the meaning of Poka-Yoke?
Poka-Yoke is a Japanese word that means error-proofing. The actual translation is avoiding (yokeru) mistakes (poka).
What is Poka-Yoke Method?
The Poka-Yoke method is implemented to create conditions where errors are absent or make it possible for identifying errors at the earliest in the business process. It is an effective process analysis tool and is widely used in quality management.
What is Poka-Yoke in Manufacturing?
Poka-Yoke originated in the manufacturing industry in post-World War II Japan. It is a popular Lean Manufacturing tool that helps reduce errors by making it known immediately or at the earliest possible time in the production process.
What certification is provided after completing the Poka-Yoke Training Course?
After completing the Poka-Yoke Training Course, we provide an industry-recognized course completion Poka-Yoke certificate that adheres to the Quality Committee Standards.
Do organizations hire Poka-Yoke Certified employees for an improved work culture?
Poka-Yoke Certified employees always ensure that business or production processes are devoid of mistakes. Their initiatives in doing so guide others' actions as well. This gives rise to an improved work culture.
Does a Poka-Yoke Certification fulfill one's dream of working overseas?
Yes, it does. Poka-Yoke Certified individuals are in demand by leading organizations across the globe. Thus, they can easily land a job in their desired destinations and industries, as well.
Do Poka-Yoke Certified professionals assist in enhancing production flexibility?
Individuals possessing Poka-Yoke Certification help organizations to enhance production flexibility. They double-check already formulated processes to eliminate any possible error before their execution.
Does Poka-Yoke Certification empower individuals to initiate workplace safety measures?
Individuals holding Poka-Yoke Certification have the authority of introducing workplace safety measures. They are held suitable for this purpose due to their insights of preventing accidents or injuries of emloyees.
Poka-Yoke Certification Examination Procedure
PREPARE
Go through the intense 1 day Poka-Yoke Certification Training offered by Unichrone. Fulfil all the requirements, specified by Microsoft before the examination.
APPLY
Apply for the Poka-Yoke Exam conducted by Unichrone. Choose the suitable date for the exam after paying the exam fees.
ACQUIRE
Get Poka-Yoke Certificate after clearing the exam. The Certificate has lifetime validity. No renewal needed.

Kenneth Beard
Project Manager
Very engaging course with real world context and wonderful examples. Helped to expand my knowledge as a direct result of it.

Tom Eeartman
Head-Supplier Management
Super awesome faculty! The best part of the training was lots of real time case studies and interactive sessions. Learnt many new concepts.

Pavit Kenth
Technical Director MCI Ltd
Interesting, Focused, Real life case studies. The material was a comprehensive presentation of Lean principles and Six Sigma.

Saad Alsheddi
Head Of Operations
Really interesting, a lot of knowledge about processes, in many areas and departments, helped to understand the subjects easily.

Jernej Hercog
Manager-Engineering Services
I opted for Instructor led Online Session. The training was very well executed. It was awesome and exceeded my expectations.
Register for a free session with our trainer
Faculty and Mentors
Our certified and highly experienced trainers are handpicked from various industries to assist aspirants with practical insights into the field, thereby providing a comprehensive understanding of fundamentals and complex terminologies
Our Poka-Yoke Training and Certification Course is a one-day training program that can be accessed by candidates in the live online classroom and the group classroom format.
The course objectives of the Poka-Yoke Training Course are as follows:
Origin and Fundamentals of Poka-Yoke
Poka-Yoke method and its various uses
Types and Rules of Poka-Yoke
The course completion certificate provided at the end of the Poka-Yoke Training Course is valid for life.
After completing this Poka-Yoke Training and Certification Course, candidates can go for the Kaizen Training and Value Stream Mapping Training courses to gain a complete understanding of the various continuous improvement techniques in quality management.
Poka-Yoke identifies the defects in manufacturing steps to be executed in terms of the Measurement, Processing, Operations, Setup, and Component.
Contact of physical attributes is an aspect of Poka-Yoke for determining flaws. It involves using sensory equipment to detect errors in a product's dimension, weight, shape, colour, or size.
Eschew
Elude mistakes
With the help of our Poka-Yoke Training, you will be able to avoid mistakes in the business processes of your organization. In addition, having the advanced skill of Poka-Yoke enables professionals to stand out from the crowd.
Uncover
Detect Errors Immediately
Unichrone offers Poka-Yoke Training and Certification Course across various countries enabling professionals to uncover errors in the business process during the early stages of product design and development.
Obtain
Seal your objectives
The training and certification course in Poka-Yoke, Professionals will be able to seal your career objectives whilst validating their skills through exam obtaining the Poka-Yoke Certificate.
Aggrandize
Enhanced Improvement
Earn recognition for your commitment to continuous improvement by acquiring the Poka-Yoke Certification. Furthermore, having this credential even assits in acquiring higher salaries and perquisites.
Our Global Clients