Does Undergoing CRISC Training Empower Professionals to Tackle Modern IT Risk Challenges?
Certified in Risk and Information Systems Control (CRISC) Certification is offered by ISACA. It is one of the well-known IT security credentials that focuses on enterprise IT risk management. CRISC is for professionals who are pursuing roles in IT/IS audit, risk, and security. CRISC Certified professionals have the knowledge necessary to implement risk management effectively. CRISC Certificate in Singapore qualifies a candidate for taking up higher positions with lucrative packages. It also entitles them to lucrative pay in their current role. CRISC Certification is a globally recognized credential that is highly regarded in IT and cybersecurity. Possessing this credential may open doors to employment abroad.
CRISC Certification Training in Singapore
Candidates must have a minimum of 3 years of experience in IT risk management and in any two of the four CRISC domains. They also have to pass the CRISC Exam that focuses on IT risk management. Enrolling in CRISC Certification Training in Singapore prepares IT professionals for enterprise risk management's unique challenges. Candidates gain technical expertise in implementing effective information security measures for their organizations. CRISC Boot Camp in Singapore helps trainees in knowing various technical aspects of risks and information security controls. Certified individuals often assist organizations in comprehending business risk and have the technical knowledge to implement the most effective information security policies and controls. Also, professionals who hold this credential will have an advantage over other job seekers and those looking for promotion. With the high demand for experienced cybersecurity professionals in the market today, obtaining a CRISC Certificate in Singapore will open doors for mid-level positions.
Key Features of CRISC Certification Training in Singapore
Candidates taking up CRISC Course in Singapore learn the implications of IT risk and how it applies to their business. The training program includes examples of current scenarios and case studies that illustrate how risk management principles impact different environments. This practical insight helps them to apply their knowledge in real-time. Unichrone offers CRISC Certification Training through live online instructor-led and in-classroom method for individuals located in various cities of Singapore. These resources enhance their understanding and help them reinforce their learning.
4 Day Interactive Instructor–led Online Classroom or Group CRISC Certification Training in Singapore
Course study materials designed by subject matter experts
Mock Tests to prepare in a best way
Highly qualified, expert & Certified Trainers with vast experience
Enrich with Industry best practices and case studies
CRISC Training Course adhered with International Standards
End-to-end support via phone, mail, and chat
Convenient Weekday/Weekend CRISC Training Course schedule in Singapore
Corporate Group Training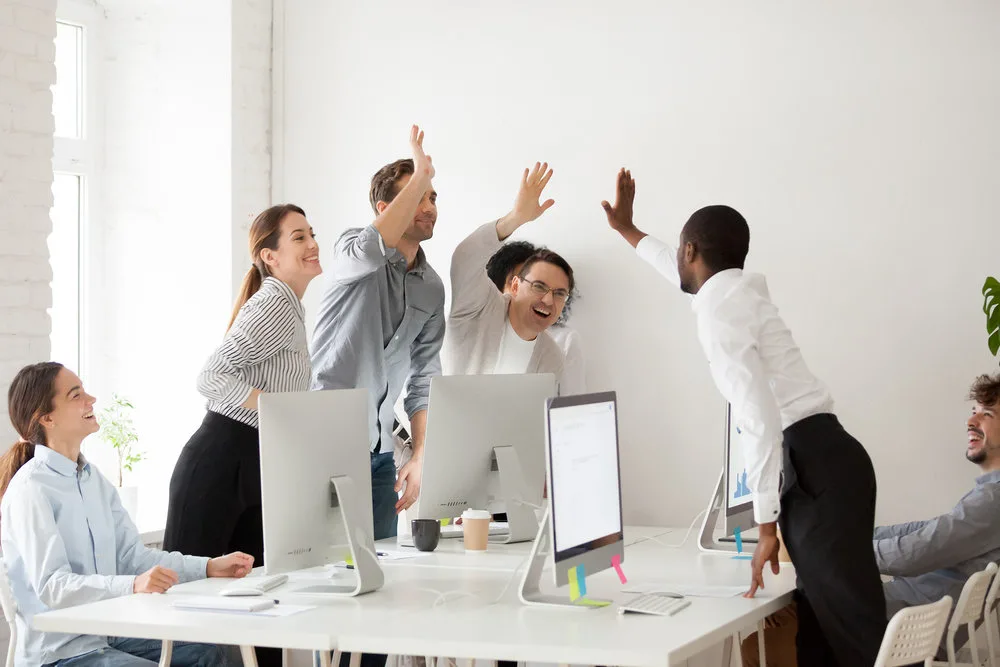 Customized Training
Live Instructor-led
Onsite / Online
Flexible Dates
Request for Corporate Group Training
CRISC Exam Format
Exam Name
CRISC Exam
Exam Cost
US $575 Non-Member - US $760
Exam Format
Multiple choice questions
Total Questions
150
Passing Score
The pass mark of 450/800
Exam Duration
4 hours
CRISC Exam in Singapore
ISACA
CRISC Certification Benefits
Higher Salary
With this renowned credential, aspirants earn higher salary packages when compared to non-certified professionals in the field
Individual accomplishments
Aspirants can look for higher career prospects at an early stage in their life with the most esteemed certification
Gain credibility
Owning the certification makes it easier to earn the trust and respect of professionals working in the same field
Rigorous study plan
The course content is prescribed as per the exam requirements, covering the necessary topics to ace the exam in the first attempt
Diverse job roles
Attaining the certification enhances the spirit of individuals to pursue diverse job roles in the organization
Sophisticated skillset
With this certification, individuals acquire refined skills and techniques required to play their part in an organization
CRISC Course Curriculum
Governance

Organizational Governance A

· Organizational strategy, goals and objectives
· Organizational structure, roles and responsibilities
· Organizational culture
· Policies and standards
· Business processes
·Organizational assets

Risk Governance B

· Enterprise risk management and risk management framework
· Three lines of defense
· Risk profile
· Risk appetite and risk tolerance
· Legal, regulatory and contractual requirements
· Professional ethics of risk management

IT Risk Assessment

IT Risk Identification A

· Risk events (e.g., contributing conditions, loss result)
· Threat modeling and threat landscape
· Vulnerability and control deficiency analysis (e.g., root cause analysis)
· Risk scenario development

IT Risk Analysis and Evaluation B

· Risk assessment concepts, standards and frameworks
· Risk register
· Risk analysis methodologies
· Business impact analysis
· Inherent and residual risk
Risk Response and Reporting

Risk Response A

· Risk treatment/risk response options
· Risk and control ownership
· Third-party risk management
· Issue, finding and exception management
· Management of emerging risk

Control Design and Implementation B

· Control types, standards and frameworks
· Control design, selection and analysis
· Control implementation
· Control testing and effectiveness evaluation

Risk Monitoring and Reporting C

· Risk treatment plans
· Data collection, aggregation, analysis and validation
· Risk and control monitoring techniques
· Risk and control reporting techniques (heatmap, scorecards and dashboards)
· Key performance indicators
· Key risk indicators (KRIs)
· Key control indicators (KCIs)

Information Technology and Security

Information Technology Principles A

· Enterprise architecture
· IT operations management (e.g., change management, IT assets, problems and incidents)
· Project management
· Disaster recovery management (DRM)
· Data lifecycle management
· System development life cycle (SDLC)
· Emerging technologies

Information Security Principles B

· Information security concepts, frameworks and standards
· Information security awareness training
· Business continuity management
· Data privacy and data protection principle
Frequently Asked Questions
Who should opt for CRISC Certification Training in Singapore?
Professionals who wish to sit for the ISACA's CRISC Certification Exam and Professionals who want to grasp the concepts of Information Control and Risk Management in an organization can opt for CRISC Certification Training in Singapore.
What are the modes of instruction available for CRISC Training?
Candidates can take CRISC Training either in live online instructor-led or in-classroom methods according to their preference.
What are the benefits of enrolling in CRISC Training in Singapore?
CRISC Training in Singapore is offered by Unichrone and is closely aligned with ISACA's best practices enabling candidates to design, implement, monitor, and maintain effective, risk-based information systems controls. Furthermore, they get an in-depth understanding of business risks and the technical knowledge to implement appropriate IS controls.
Will Unichrone provide a mock test during CRISC Certification Training?
Yes, Unichrone provides a mock test at the end of CRISC Certification Training. Mock test helps candidates understand the format of the CRISC Exam and assess their level of preparation.
Is there any prerequisites to attending CRISC Certification Training in Singapore?
There are no prerequisites to attend CRISC Certification Training in Singapore. Anyone who is interested in learning the technicalities of IT risk management can enroll in this training course.
What cost will I incur while obtaining CRISC Certification in Singapore?
Candidates will incur the cost of CRISC Training fee and exam fee while obtaining CRISC Certification in Singapore.
Is Unichrone's CRISC Certification Training the best way to prepare for the exam?
Yes, Unichrone's CRISC Certification Training covers all aspects of exam job practice areas. It also helps to gain the skills needed to govern and control any enterprise IT and equip to perform effective security audits of any organization.
Will CRISC Certification Training helps me to manage risk in the organization?
Candidates acquire a comprehensive understanding of IT business risk and its impact on the organization through CRISC Training. Additionally, they gain hands-on expertise in managing and controlling those risks, enabling them to apply the same in their workspace.
How to become a CRISC-certified professional?
A professional pursuing a career in IT Risk Management can be certificad with CRISC by following this procedure:
Enroll in CRISC Certification Training in Singapore
Pass the CRISC Certification Exam conducted by ISACA
Fulfill the CRISC experience requirement set by ISACA and obtain the CRISC Certification in Singapore
What is the role of CRISC professionals?
CRISC-certified professional is responsible for identifying, assessing, and managing enterprise risks. These experts implement proper information security policies to meet the challenges posed by these risks.
What are CRISC Exam domains?
The following are four domains covered in CRISC Exam:
Governance- 26%
IT Risk Assessment- 20%
Risk Response and Reporting- 32%
Information Technology and Security - 22%
What are the languages available for CRISC Exam in Singapore?
Certified in Risk and Information Systems Control (CRISC) Exam is available in Chinese Simplified, English, Spanish, and Korean in Singapore.
How long is the CRISC Exam conducted in Singapore?
The CRISC Exam conducted in Singapore is a four-hour (240 minutes) exam consisting of 150 multiple-choice questions.
Is CRISC Exam difficult?
CRISC Exam is a bit challenging, it requires an in-depth understanding of the four domains of risk management. Therefore, it is suggested to undergo CRISC Training to gain knowledge in exam domains.
How can I crack the CRISC Exam?
Professionals can follow these steps to crack CRISC Exam.
Refer to the ISACA's Exam Candidate Guide
Choose the right study resource
Prepare a study plan
Take up the practice test regularly
Become a member of the CRISC Community
What is the passing score for CRISC Exam conducted in Singapore?
The passing score for CRISC Certification Exam conducted in Singapore is 450 marks. Candidates can apply for their CRISC Certification only after passing the exam.
How to register for the CRISC Exam?
Applicants should log in to their ISACA account and accept all the terms and conditions set up by ISACA. Following that they have to fulfill certain details and can schedule their exam after making the payment.
What are resources available for CRISC Exam preparation?
Candidates can refer to the CRISC review manual, CRISC Certified in Risk and Information Systems Control All-in-One Exam Guide, and CRISC Exam Study Guide while preparing for the exam.
What happens if I fail to obtain a passing score for CRISC Exam?
Candidates can retake CRISC Exam if they fail to obtain a passing score. Individuals have 4 attempts within a rolling twelve-month period to pass the exam. They must pay the registration fee in full for each exam attempt.
How much is the CRISC Exam fee in Singapore?
CRISC Exam fee in Singapore is based on membership status at the time of exam registration. ISACA members must pay USD 575, whilst non-members must pay USD 760.
What is CRISC Certification offered in Singapore?
CRISC is a well-known certification in enterprise IT risk management offered by ISACA. It validates professionals' expertise in developing a well-defined, agile risk-management program, based on best practices to identify, analyze, evaluate, assess, prioritize, and respond to risks. This improves benefits realization and provides stakeholders with the greatest possible value.
What are the CRISC Certification experience requirements of CRISC Certification?
CRISC Certification requires candidates to have at least three years of combined work experience performing the duties of a CRISC professional in at least two of the four CRISC domains. Of these two required domains, one must be in either Domain 1 or 2.
Will pursuing CRISC Certification adds value to my resume?
Obtaining any professional certification will strengthen and bolster professional's resumes. Therefore, earning a CRISC Certification enables them to add additional experience to their CV, which can aid in passing CRISC Interview and securing better job possibilities.
Which is better CISA or CRISC?
The CISA Certificate is the best option for individuals who wish to work as professional auditors. The CRISC certification, on the other hand, is ideal for individuals who are interested in working in risk management. Both the CISA and CRISC Certifications provide a wide range of global career opportunities and will help individuals have a bright future.
What is the average salary of CRISC-certified professionals in Singapore?
According to the payscale, professionals with CRISC Certificate in Singapore earn an average salary of USD 132,000 per year, which is higher than non-certified professionals.
What are the career prospects for CRISC Certificate?
CRISC-certified professionals can become Chief Information Security Officers, Information Security Managers, Information Security Officers, Risk Control Directors, Information Security Analysts, Networking/Information Technology (IT) Security Director and Senior Information Technology (IT) Auditor.
Is CRISC worth getting in Singapore?
Yes, CRISC Certificate is worth getting, since it helps individuals in gaining expertise in IT risk management and security control. It also provides individuals with high-paid jobs and wide career opportunities.
What is the validity of the CRISC Certificate?
CRISC Certificate is valid for three years. Candidates have to earn 20 CPE hours every year and 120 CPE within a three-year period to maintain their certification.
Is there any waiver for the experience requirement for CRISC Certification?
There are no substitutions or experience waivers for CRISC Certification. Therefore, work experience must be gained within the 10-year period preceding the application date for certification or within 5 years from the passing date.
What are the advantages of the CRISC Certificate in Singapore?
CRISC Certificate increases the value of professionals within the organization. They become experts in risk management. Due to their adherence to a code of professional ethics, certified persons are highly respected. Additionally, the accreditation aids in opening up a number of lucrative job opportunities.
CRISC Examination Procedure
PREPARE
Attend intense 4 day CRISC Training offered by Unichrone. Fulfil all the requirements specified by the ISACA before the examination.
APPLY
Apply for the CRISC Exam, whilst filling up all necessary details. Choose the suitable date for the exam after paying the exam fees.
ACQUIRE
Get certified as CRISC professional after clearing the exam.

Kenneth Beard
Project Manager
Very engaging course with real world context and wonderful examples. Helped to expand my knowledge as a direct result of it.

Tom Eeartman
Head-Supplier Management
Super awesome faculty! The best part of the training was lots of real time case studies and interactive sessions. Learnt many new concepts.

Pavit Kenth
Technical Director MCI Ltd
Interesting, Focused, Real life case studies. The material was a comprehensive presentation of Lean principles and Six Sigma.

Saad Alsheddi
Head Of Operations
Really interesting, a lot of knowledge about processes, in many areas and departments, helped to understand the subjects easily.

Jernej Hercog
Manager-Engineering Services
I opted for Instructor led Online Session. The training was very well executed. It was awesome and exceeded my expectations.
Register for a free session with our trainer
Select your city to view CRISC Certification Training Course Schedule in Singapore
Faculty and Mentors
Our certified and highly experienced trainers are handpicked from various industries to assist aspirants with practical insights into the field, thereby providing a comprehensive understanding of fundamentals and complex terminologies
Unichrone offers various IT security courses including CISA, CGEIT, CISSP, and CCSP in Singapore.
The target audiences of the CRISC Exam are CEOs, CFOs, Chief Audit Executives, CIOs, CISOs, Chief Compliance, Risk Officers, Security Managers, Security Consultants, IT Directors, and Audit Managers.
Candidates can maintain CRISC Certificate by earning 120 CPE every three years and by paying a maintenance fee (USD 45 for members, USD 85 for non-members).
If Candidates fail to meet the CRISC experience requirement within the given time limit, they have to retake CRISC Certification Exam in Singapore.
CRISC Review Manual, 7th Edition is the latest review manual for CRISC Exam. it is highly recommended to refer to this manual before writing the exam.
Yes, candidates can fulfill the CRISC work experience requirements before or within five years of passing the exam in Singapore.
ISACA certification exams are computer-based and administered at authorized PSI testing centers globally or as remotely proctored exams. The remotely proctored options provide test-takers flexibility and convenience at a time.
CRISC certifies a person's knowledge and skills for identifying, evaluating, managing, and minimizing various risks. It adequately equips the individual to communicate with the organization's peers, stakeholders, or regulators. With this expertise, the certified individual may actively participate in risk management for the business and provide the best possible solution for information security control.
Candidates will get their preliminary result (pass or not pass) on the screen immediately following the completion of the CRISC Exam. They will receive their official score within 10 business days, which will be posted on their ISACA profile.
Yes, candidates have to pay an application processing fee of USD 50 (for both ISACA members and non-members) while applying for CRISC Certificate.
If candidates miss the CRISC Exam appointment in Singapore, the exam eligibility and registration fees will be forfeited.
No candidates are not allowed to refer to study materials, or any external resources during the CRISC Exam.
Gratuity
Increased compensation
CRISC Certification in Singapore is the popular enterprise IT risk management certification offered by ISACA. Therefore, obtaining this credential will qualify a candidate for advancement to higher-paying positions and entitle them to increased compensation.
Ratify
Validate your skill
Professionals with CRISC Certification in Singapore are equipped to handle real-world threats in the current environment. They are qualified as IT risk professionals thereby demonstrating that their skills and knowledge are current and relevant.
Thrive
Develop your skills
CRISC Certification holders in Singapore are aware of the risks an enterprise faces. They develop skills in planning, executing, scrutinizing, and retaining information systems controls, thereby proving their ability of managing risks.
Expand
Widen your horizons
Professionals who hold the Certified in Risk and Information Systems Control Certification in Singapore may interact and exchange ideas with their colleagues. This assists CRISC Certified professionals in advancing their industry expertise and discovering new opportunities.
Our Clients