What is CISM Certification?
ISACA's CISM Certification is one of the esteemed credentials in Information Technology. Individuals pursuing a career in Information Security can get certified as CISM and seize the career opportunities which comes along with the credential. Owning the Certification instills confidence and credibility among professionals which further helps to network with peers and stakeholders. Individuals certified as Certified Information Security Manager stand out from the regular crowd of professionals and gain recognition internationally. This further helps to earn higher salary packages than non-certified professionals in the field.
Individuals pursuing CISM Exam are required to fulfill the experience requirements in CISM domains and attempt the exam to acquire the certification of CISM. The CISM Exam is designed to reflect the managerial elements of Information Security. On receiving the CISM Certification professionals need to maintain the credential by submitting Continuing Professional Education credits. The CISM Exam is conducted for 4 hours, during which candidates are required to attempt 150 multiple-choice questions. The exam focuses on 4 major domains of IT governance which enables professionals to gain advanced knowledge in cybersecurity.
Key Features of CISM Certification Training
The CISM Training offered by Unichrone focuses on the domains of information security governance, information risk management, information security program development and management, and information security incident management. Aligned with ISACA's course outline, our in-house experts encourage professionals to engage in a wide range of exercises through CISM Exam Prep training. The CISM training sessions are designed to help individuals in gaining practical insights of the latest Information Security management practices. Unichrone provides live online instructor-led and in-classroom methods of CISM Training Course for individuals located across various countries.
4 Day Interactive Instructor –led Online Classroom or Group Training
Course study materials designed by subject matter experts
Mock Tests to prepare in a best way
Highly qualified, expert & accredited trainers with vast experience
Enrich with Industry best practices and case studies
CISM Training Course adhered with International Standards
End-to-end support via phone, mail, and chat
Convenient Weekday/Weekend CISM Certification Training schedule
Corporate Group Training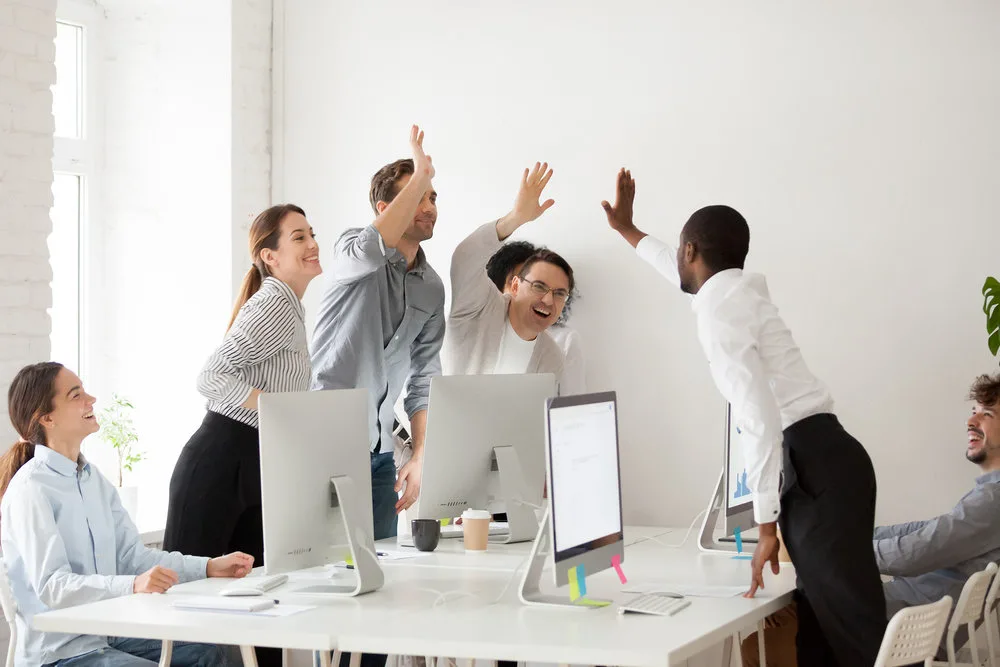 Customized Training
Live Instructor-led
Onsite / Online
Flexible Dates
Request for Corporate Group Training
CISM Exam Format
Exam Name
Certified Information Security Manager (CISM)
Exam Cost
For ISACA members USD 575 and For non-members USD 760
Exam Format
Multiple Choice
Total Questions
150 Questions
Passing Score
400 out of 800
Exam Duration
240 Minutes
CISM Exam Center
ISACA
CISM Course Curriculum
Information Security Governance

Topics

· Knowledge Statements
· Introduction to Information Security Governance
· Effective Information Security Governance
· Governance and Third-Party Relationships
· Information Security Metrics
· Information Security Governance Metrics
· Information Security Strategy
· Information Security Strategy Development
· Strategy Resources and Constraints
· Other Frameworks
· Compliances
· Action Plans to Implement Strategy
· Governance of Enterprise ITs

Information Risk Management

Topics

· Information Risk Management
· Task and Knowledge Statements
· Risk Management Overview
· Risk Assessment
· Information Asset Classification
· Assessment Management
· Information Resource Valuation
· Recovery Time Objectives
· Security Control Baselines
· Risk Monitoring
· Training and Awareness
· Information Risk Management Documentation
Info Sec Program Development & Management

Topics

· Task and Knowledge Statements
· Information Security Program Management Overview
· Information Security Program Objectives
· Information Security Program Concepts
· Information Security Program Technology Resources
· Information Security Program Development
· Information Security Program Framework
· Information Security Program Roadmap
· Enterprise Information Security Architecture (EISA)
· Security Program Management and Administration
· Security Program Services and Operational Activities
· Controls
· Security Program Metrics and Monitoring
· Measuring Operational Performance
· Common Information Security Program Challenges

Information Security Incident Management

Topics

· Conduct periodic reviews of organisations objectives
· Service level management
· Third party management practices
· Operations and end-user procedures
· Process of information systems maintenance
· Data administration practices determine the integrity and optimisation of databases
· Use of capacity and performance monitoring tools and techniques
· Problem and incident management practices
· Change, configuration, and release management practices
· Adequacy of backup and restore provisions
· Organisation's disaster recovery plan in the event of a disaster
· Task and Knowledge Statements
· Incident Management Overview
· Incident Management Procedures
· Incident Management Resources
· Incident Management Objectives
· Defining Incident Management Procedures
· Incident Business Continuity and Disaster Recovery Procedures
· Post Incident Activities and Investigation
· ISACA Code of Professional Ethics
· Laws and Regulations
· Policy Versus Law Within an Organization
· Ethics and the Internet IAB
· Certified Information Security Manager
· Certification requirements
· CISM in the Workplace
· The CISM Priorities
· Understand How Questions Are Structured
· Preparing for the Examination
· Recommended Reading for the CISM Exam
· Exam Favourites
Exams

Topics

· Mock Exam Paper
· Exam guidance, tricks
· Previous Questions Papers
CISM Certification Benefits
Frequently Asked Questions
What is the duration of CISM Certification Training?
The duration of CISM Training is 4 days.
What will I learn during the course of CISM Training?
individuals who enroll for CISM Training course will be able to:
Gain in-depth insights into governing information security
Assess and evaluate risks involved in securing information assets
Develop and manage a robust information security program
Develop strategies to analyze cyber threats
How is the CISM Training conducted?
CISM Training is conducted in flexible modes of training. Candidates can choose live online instructor-led training or in-classroom training sessions
What is the advantage of CISM Training offered by Unichrone?
Candidates who enroll for CISM Certification Training offered by Unichrone can access the training material, participate in practical exercises and take up mock tests provided during the course. In addition, our trainers assist candidates to gain insights into real-time scenarios which helps in understanding the complex topics of information security
Who can take up CISM Training?
CISOs, IT directors, Security consultants, Security architects, IT managers, Chief compliance officers, security managers, and professionals who fulfill the requirements of CISM Certification can take up the training course offered by Unichrone
How is the CISM Exam conducted?
The CISM Exam is designed with 150 multiple-choice questions that focus on 4 major domains of CISM. Candidates have to attempt the CISM Exam within 4 hours and score 450 points out of 800 to receive the certification
What is covered in CISM Exam?
The domains covered in CISM Exam are as follows:
Information Security Governance-24%
Information Risk Management-30%
Information Security Program Development and Management-27%
Information Security Incident Management-19%
If I fail in the first attempt, can I retake the CISM exam?
Yes, professionals can retake the exam in case they fail in the first attempt. Re-examination can be taken a maximum of 3 times within 1 year eligibility period.
What is the passing score set for CISM Exam for obtaining the certification?
The passing score for CISM Exam is set at 450 points out of 800.
Why choose CISM Certification?
CISM Certification is considered as the golden standard for individuals pursuing a career in IT governance. The credential is recognized across various nations, assisting individuals to look for their dream jobs beyond the borders of their home country. Adding the CISM Certification to the resume distinguishes certified professionals from regular professionals. This enables CISM Certified professionals to seize the opportunities at an early stage in their career. Furthermore, owning the credential helps CISM professionals to be industry-ready
What skillset will I gain by pursuing CISM Certification?
Individuals pursuing CISM Certification will be able to:
Acquire a comprehensive understanding of IT governance
Align the information security program with business goals
Devise, manage and evaluate the best-in-class information security system
Implement the latest techniques while assessing the information security architecture
Who governs CISM Certification?
CISM Certification was launched by Information System Audit Control Association (ISACA). There are over 46000 members who own the certification till data, thereby increasing the demand for professionals pursuing the certification
What is the cost of CISM Certification?
Individuals taking up CISM Certification incur the following costs:
CISM Exam Price Blueprint
Fee Structure
ISACA Member
Non ISACA-Member
CISM Exam Fee
US $575
US $760
Annual Maintenance Fee
US $45
US $85
How to acquire CISM Certification?
Candidates pursuing CISM Certification need to:
Fulfill the eligibility criteria set by ISACA
Enroll in CISM Certification Training offered by Unichrone
Prepare for and attempt CISM Exam
Pass the exam with the necessary score
Obtain CISM Certification from ISACA
CISM Examination Procedure
PREPARE
Go through the intense 4 day CISM Training offered by Unichrone. Fulfil all the requirements specified by the ISACA before the examination.
APPLY
Apply for the CISM Exam, conducted by ISACA, whilst filling up all necessary details. Choose the suitable date for the exam after paying the exam fees.
ACQUIRE
Get certified CISM after clearing the exam. You will receive an email confirming the status, after which you can check the CISM registry for inlcusion of your name.

Kenneth Beard
Project Manager
Very engaging course with real world context and wonderful examples. Helped to expand my knowledge as a direct result of it.

Tom Eeartman
Head-Supplier Management
Super awesome faculty! The best part of the training was lots of real time case studies and interactive sessions. Learnt many new concepts.

Pavit Kenth
Technical Director MCI Ltd
Interesting, Focused, Real life case studies. The material was a comprehensive presentation of Lean principles and Six Sigma.

Saad Alsheddi
Head Of Operations
Really interesting, a lot of knowledge about processes, in many areas and departments, helped to understand the subjects easily.

Jernej Hercog
Manager-Engineering Services
I opted for Instructor led Online Session. The training was very well executed. It was awesome and exceeded my expectations.
Register for a free session with our trainer
Faculty and Mentors
Our certified and highly experienced trainers are handpicked from various industries to assist aspirants with practical insights into the field, thereby providing a comprehensive understanding of fundamentals and complex terminologies
CISM Certification emphasizes an individual's expertise in managing, designing, and evaluating an enterprise's information security.
On the other hand, CISA Certification holders acquire the advanced skillset to secure information assets, draw reports on compliance, and conduct audits.
The target audience for CISA and CISM are completely different as they offer skills in two completely different roles. However, both the credential are governed by ISACA and are considered as the highest paying IT certifications around the globe.
The annual maintenance fee for ISACA members is USD 45 and non-member is USD 85.
CPE audit is conducted by ISACA randomly. Only a small percentage of applications are selected for the audit process. Applicants will receive a mail if their application is selected for the audit process, along with the necessary details on how to go about it. Thereafter, applicants are required to submit supporting documents for the CPE credit hours they have earned within the 3-year cycle. Non-compliance during the audit process results in the cancellation of the applicant's certification.
Individuals can waive off a maximum of 2-year experience requirements if they own:
CISA Certification
CISSP Certification or
A post-graduate degree in information security in a related field
Waive off one year experience requirement if they have:
A year of experience in information security management
A year of general security management experience, or
Any other certification approved by ISACA in the relevant field
The average annual salary of a CISM professional is USD 118,000 according to ISACA.
Enact
Highlight your competency
Certified Information Security Manager (CISM) is entitled to carry out the role of designing a robust information security program. Furthermore, professionals owning CISM Certification are capable of highlighting their competencies in managing information security system of the organization.
Catalyze
Actualize your prospects
CISM Certification is the renowned credential offered by ISACA to professionals who master the techniques of managing information security. As the certification is recognized globally CISM professionals can easily actualize their prospects and pursue their dream jobs.
Honor
Increase your esteem
ISACA's Certified Information Security Manager Certification enables professionals to join the finest group of IT professionals. Therefore, CISM Certification holders are respected and considered trustworthy among their peers in the field of information security.
Concede
Acquire higher pay
CISM Certification is one of the prominent certifications offered by the Information Systems Audit and Control Association (ISACA). This makes it easier for individuals who are acquiring CISM Certification to acquire higher pay when compared to their counterparts in the field.
Our Global Clients