What is Certified Information Systems Security Professional (CISSP) Certification?
The Certified Information Systems Security Professional (CISSP) Certification in Haiti is the gold standard credential for IT professionals. Governed by International Information System Security Certification Consortium (ISC2), CISSP Certification helps individuals to broaden their knowledge on Information Technology architecture. Security managers, Security analysts, Security auditors, IT directors, Chief Information Officer, and any individual who is passionate about building a career in information security can pursue the CISSP Certification in Haiti.
CISSP Certification Training in Haiti
Prior to starting the process of becoming a CISSP certified professional, individuals need to fulfill certain requisites. This has increased the entry barrier for CISSP Certification making it one of the distinguished credentials in information technology. Furthermore, individuals aspiring to be Certified Information Systems Security Professional need to master 8 domains and attempt the exam to receive the certification. The CISSP Exam is conducted for 3 hours in online mode and 6 hours in offline mode. The passing score is fixed at 700 points out of 1000 points.
Key Features of CISSP Training
Unichrone offers CISSP Training in Haiti through flexible modes. Our highly experienced trainers provide insights into the field of Information Security. The CISSP Certification Training sessions are designed to engage individuals in practical exercises. This helps candidates to ace the CISSP Exam in the first attempt. The curriculum for CISSP Training is designed as per the requirements stated by ISC2. On completion of the CISSP Course, candidates can take up mock tests to know their level of preparation. Located in various cities of Haiti, CISSP aspirants can enroll for CISSP Training from anywhere.
5 Day Interactive Instructor–led Online Classroom or Group Training Session in Haiti
Course study materials designed by subject matter experts
Mock Tests to prepare in a best way
Highly qualified, expert & Certified Trainers with vast experience
Enrich with Industry best practices and case studies
CISSP Training Course adhered with International Standards
End-to-end support via phone, mail, and chat
Convenient Weekday/Weekend CISSP-Certification Training Course schedule in Haiti
Corporate Group Training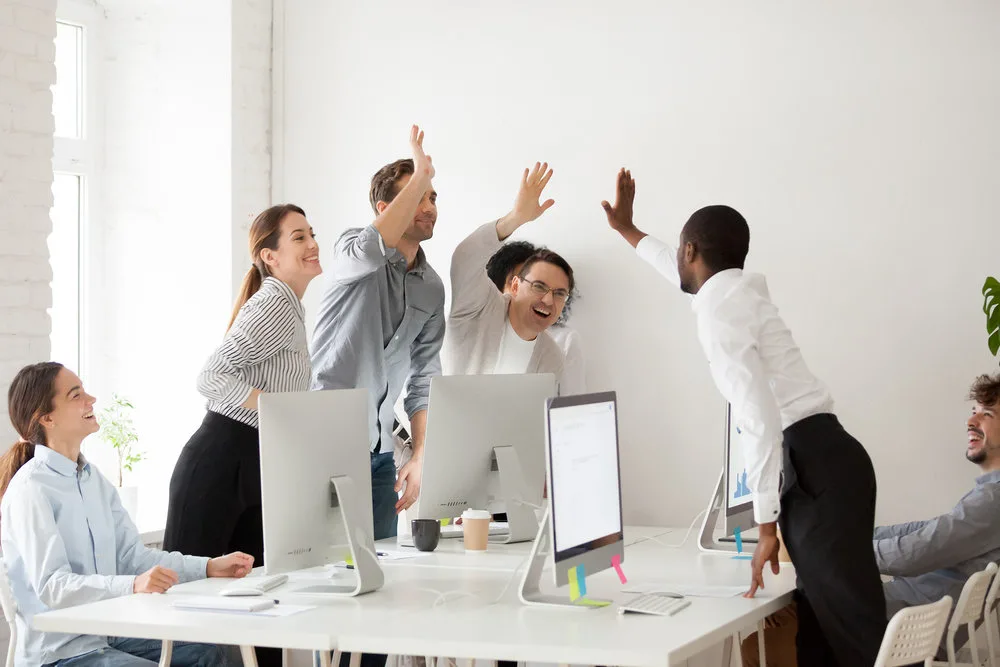 Customized Training
Live Instructor-led
Onsite / Online
Flexible Dates
Request for Corporate Group Training
CISSP Exam Format
Exam Name
Certified Information Systems Security Professional (CISSP)
Exam Cost
USD 749
Exam Format
Multiple choice questions and advanced innovative items
Total Questions
100-150 Questions varies
Passing Score
700 out of 1000 points
Exam Duration
3 Hours
CISSP Exam in Haiti
Pearsonvue Test Center
CISSP Certification Benefits
Higher Salary
With this renowned credential, aspirants earn higher salary packages when compared to non-certified professionals in the field
Individual accomplishments
Aspirants can look for higher career prospects at an early stage in their life with the most esteemed certification
Gain credibility
Owning the certification makes it easier to earn the trust and respect of professionals working in the same field
Rigorous study plan
The course content is prescribed as per the exam requirements, covering the necessary topics to ace the exam in the first attempt
Diverse job roles
Attaining the certification enhances the spirit of individuals to pursue diverse job roles in the organization
Sophisticated skillset
With this certification, individuals acquire refined skills and techniques required to play their part in an organization
CISSP Course Curriculum
1.Introduction
2.Security and Risk Management

Topics

· Security and Risk Management
· Information Security Management
· Security Controls
· Information Security Management and Governance
· Goals, Mission, and Objectives
· Engage and support virtual teams
· Due Care
· Security Policy
· Compliance
· Computer Crimes
· Legal Systems
· Intellectual Property (IP) Law
· Privacy
· General Data Protection Regulation
· Security
· Risk Analysis
· Types of Risk Analysis
· Security Control Assessment
· Threat Modeling
· Supply-Chain Risk Management
· Third-Party Management
· Business Continuity Planning
· Business Continuity Planning Phases
· Managing Personnel Security
· Security Awareness Training
· Program Effectiveness Evaluation

3.Asset Security

Topics

· Asset Security
· Information Classification
· Data Classification
· Data Life Cycle
· Data Management
· Different Roles
· Data Remanence
· Privacy
· States of Data
· Data Loss Prevention
4.Security Engineering

Topics

· Introduction
· Security Engineering
· Security Architecture
· Security Models
· Evaluation Criteria
· System Security
· CPU
· Memory
· Security Mode
· Cloud Computing
· IOT
· Industrial Control System (ICS)
· Cryptography
· Encryption Methods
· DES
· Asymmetric Cryptography
· Public Key Infrastructure
· Cryptanalysis
· Key Management
· Critical Path Analysis
· Site Location
· Fire
· HVAC

5.Communications and Network Security

Topics

· Introduction
· Network Architecture and Design
· IP Addressing
· Network Protocols
· Transmission Media
· Firewall
· Intrusion Detection System and Intrusion Prevention System
· Network Access Control (NAC)
· Content Delivery Network (CDN)
· Networks
· Software-Defined Networking (SDN)
· Remote Access
· Internet Security Protocol (IPsec)
· Voice over Internet Protocol (VoIP)
· Phreaking
· Secure Access Protocols
· Wireless Technologies
· Network Attacks

6.Identity and Access Management

Topics

· Identity and Access Management
· Identity Management
· Biometrics
· Passwords
· Tokens
· Memory Cards and Smart Cards
· Access and Authorization Concepts
· Identity Management Implementation
· Kerberos
· Access Control Types
· Access Control Models
· Access Control Tools and Techniques
· Accountability
· Access Control Monitoring
· Identity Proofing
· Markup Languages
· Identity as a Service (IDaaS)
7.Security Assessment and Testing

Topics

· Security Assessment and Testing
· Security Assessment
· Vulnerability Assessment
· Penetration Testing
· Audits
· Log Management
· Synthetic Transaction and Real Transaction
· Testing
· Software Testing
· Interface
· Key Performance Indicators (KPI)

8.Security Operations

Topics

· Security Operations
· Investigation
· Forensic Investigation
· Evidence
· Electronic Discovery
· Incident Management
· Security Operations Management
· Identity and Access Management
· Assets
· Malware
· Management
· Recovery and Backup
· Disaster Recovery
· Perimeter Security

9.Software Development Security

Topics

· Software Development Security
· Importance of Software Development Security
· Programming Concepts
· Systems Development Life Cycle
· Application Program Interface
· Software Security and Assurance
· Database and Data Warehouse Environments
· Knowledge Management
· Web Application Environment
· Security Threats and Attacks
Frequently Asked Questions
How will I benefit from CISSP Training offered by Unichrone in Haiti?
Individuals can opt for live online instructor-led method or in-classroom method of training offered by Unichrone. Experts having vast experience and knowledge of the field assist individuals to gain practical insights and understand the information security concepts better. On completion of the training, individuals obtain a course completion certificate along with credits.
What is covered in CISSP Certification Training program conducted in Haiti?
The CISSP Training program is designed to cover the fundamentals of CISSP domains specified in the Exam Outline released by ISC2. Our trainers host interactive sessions to enable trainees to be industry-ready while pursuing their careers in Information System Security.
How long is CISSP Certification Training in Haiti?
The CISSP Certification Training is hosted for 5 days across various cities of Haiti.
Who can attend CISSP Training program in Haiti?
CISSP Certification is one of the renowned credentials offered to professionals who are well-versed in securing information assets. As a result, professionals who possess the required experience and skillset can enroll in CISSP Certification Training.
How is the CISSP Certification Training conducted in Haiti?
Unichrone provides CISSP Certification Training through live online method and in-class method. The training program is offered through highly qualified and certified trainers having a vast knowledge of information system security.
What is the format of CISSP Exam conducted in Haiti?
The Computerised Adaptive Testing which is conducted only in the English language is carried out for 3 hours. During this time, trainees are required to attempt 100-150 questions.
The Linear Exam format requires individuals to be physically present for writing the exam. In this format, the exam is conducted for 6 hours in multiple languages. Trainees are required to attempt 250 questions in this format of examination.
Individuals attaining the minimum score can acquire their credential from ISC2.
What is the cost of CISSP Exam in Haiti?
Candidates will incur a cost of $749 while taking up CISSP Exam.
How can I schedule CISSP Exam in Haiti?
Candidates can schedule their CISSP Exam through the ISC2 website.
How can I pass the CISSP Exam in Haiti?
Individuals taking up CISSP Exam need to score 700 points or more out of 1000 to clear the exam and obtain their CISSP Certification.
What is CISSP Certification?
CISSP Certification is the most esteemed certification in Information Security awarded by ISC2. Individuals owning this certification are highly sought-after in the field. With the rise in the number of organizations entering the virtual world, businesses hire professionals certified with CISSP to strengthen their IT framework by instilling state-of-the-art Information Security Systems.
What are the eligibility criteria to be met for CISSP Certification in Haiti?
Individuals pursuing CISSP Certification need to fulfill 5 years of cumulative full-time experience in 2 or more domains mentioned in CISSP-CBK. Also, aspirants can obtain one year of experience waiver with a four-year college degree or by acquiring any of the credentials from the ISC2 experience waiver list.
Is CISSP Certification in Haiti worth it?
Individuals pursuing CISSP Certification earn credibility among their peers in the field. The credential is globally recognized, making it easier for organizations to recruit certified individuals. The certification of CISSP demonstrates that an individual possesses the required expertise for designing and maintaining a security system in accordance with globally established standards for Information Security.
What is the validity of CISSP Certification in Haiti?
The CISSP Certification is valid for 3 years. Professionals are required to maintain the certification by submitting the CPEs earned during these 3 years.
Do I need to earn credits for maintaining CISSP Certification?
Yes, candidates are required to earn 40 Continuing Professional Education (CPE) credits to maintain their CISSP Certification.
CISSP Examination Procedure
PREPARE
Attend intense 5 day CISSP Training offered by Unichrone. Fulfil all the requirements specified by the ISC² Standards before the examination.
APPLY
Apply for the CISSP Exam, conducted by Unichrone, whilst filling up all necessary details. Choose the suitable date for the exam after paying the exam fees.
ACQUIRE
Get certified CISSP after clearing the exam. You will receive an email confirming the status.

Kenneth Beard
Project Manager
Very engaging course with real world context and wonderful examples. Helped to expand my knowledge as a direct result of it.

Tom Eeartman
Head-Supplier Management
Super awesome faculty! The best part of the training was lots of real time case studies and interactive sessions. Learnt many new concepts.

Pavit Kenth
Technical Director MCI Ltd
Interesting, Focused, Real life case studies. The material was a comprehensive presentation of Lean principles and Six Sigma.

Saad Alsheddi
Head Of Operations
Really interesting, a lot of knowledge about processes, in many areas and departments, helped to understand the subjects easily.

Jernej Hercog
Manager-Engineering Services
I opted for Instructor led Online Session. The training was very well executed. It was awesome and exceeded my expectations.
Register for a free session with our trainer
Select your city to view CISSP Certification Training Course Schedule in Haiti
Faculty and Mentors
Our certified and highly experienced trainers are handpicked from various industries to assist aspirants with practical insights into the field, thereby providing a comprehensive understanding of fundamentals and complex terminologies
Yes, CISSP Certification Exam is the hardest among other IT certifications. CISSP is the elite credential awarded to individuals in the IT sector. It is not impossible for candidates to pass the CISSP Exam. However, professionals need to showcase their dedication while preparing for the exam. In addition, aspiring CISSP professionals can attend the CISSP training program and refer to multiple study materials. This helps professionals to acquire the necessary knowledge for clearing the exam.
CISSP Certification holders are eligible to earn the average salary of USD 164000 annually, according to payscale.
Yes, professionals who do not meet the experience requirements can become an associate of ISC2 while taking up CISSP Certification. Thereafter, professionals will have to meet the eligibility criteria within 6 years from the date of passing the exam.
CISSP Certification is considered an expert-level credential in the IT sector. The entry barrier for pursuing the CISSP Credential is quite high. This eventually increases the demand for professionals owning CISSP Certification.
The time period required for attaining CISSP Certification depends on the potential of individuals. Professionals who possess the required competency to pass the CISSP Exam will take lesser time to earn the certification compared to others. As a result, the exact amount of time required to be certified as CISSP cannot be determined.
Individuals taking up the CISSP Exam can refer to the official study guide released by ISACA for CISSP Certification. In addition, individuals can refer to CISSP for dummies, CISSP practice tests, and CISSP BK reference released by ISC2.
Experience
Gain exposure
CISSP Certification is the elite credential of ISC2 in the field of IT Security. Professionals taking up CISSP Certification in Haiti gain exposure to a wide range of skillset. This prepares Certified Information Systems Security Professionals to acquire hands-on experience.
Assimilate
Obtain insights
CISSP Certification offered by ISC2 provides insights into IT Security through real-time examples. Professionals taking up CISSP Certification in Haiti can easily understand the complex concepts of IT Security and implement them in real-=life through such insights.
Foster
Expand your prospects
CISSP Certification is the most prestigious credential offered to professionals in IT Security. This entitles professionals owning CISSP Certification in Haiti to further their career prospects and stand out from the crowd of regular professionals in the IT sector.
Yield
Higher returns
CISSP Certification offered by ISC2 is recognized across various nations. Owning the Certified Information Systems Security Professional Certification in Haiti enables professionals to climb the career ladder and earn higher salaries in the field of IT Security.
Our Clients