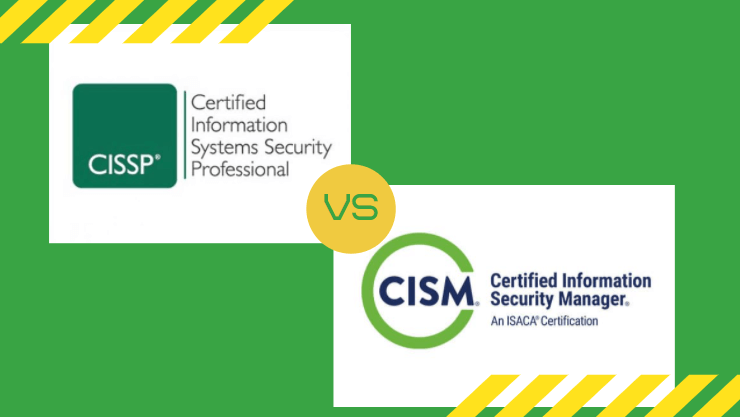 CISSP and CISM Certifications have gained popularity immensely over the years. Several individuals in IT Security opt for either of the two credentials to grow in their respective careers. According to a recent survey it was observed that there are over 100,000 individuals who own CISSP Certification and over 40,000 plus individuals who own CISM Certification globally. Therefore, it is evident that both credentials are highly sought-after in the industry. Let us have a look at how each credential is different from one another and which is more suitable for you.
What is CISSP?
CISSP stands for Certified Information Systems Security Professional. The CISSP Certification is governed by International Information System Security Certification Consortium (ISC2). Individuals who own this credential are well-versed in the technical and managerial aspects of the information security program. Furthermore, CISSP-certified professionals acquire the skillset to design and manage an organization's information security program.
What is CISM?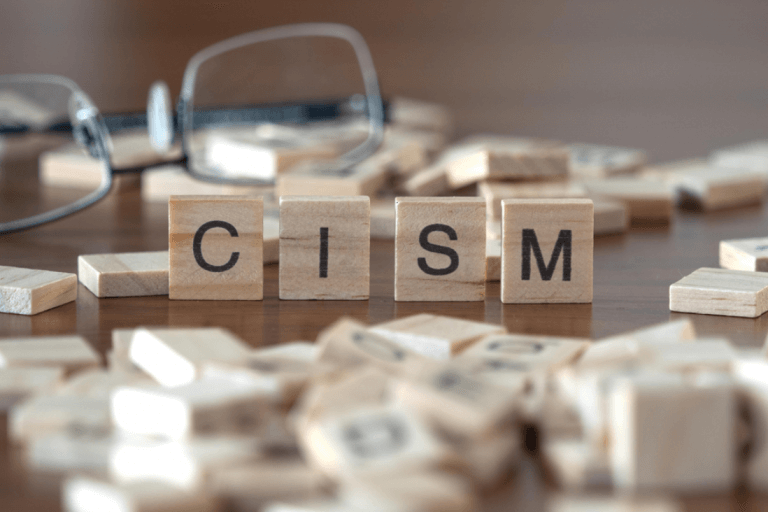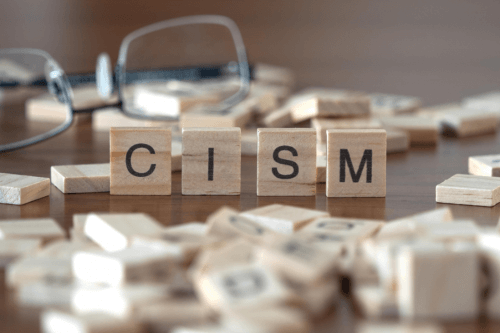 Certified Information Security Manager or CISM Certification is governed by Information Systems Audit and Control Association (ISACA). Individuals who own CISM Certification possess managerial expertise in Information Security. Such professionals have a deeper understanding of IT governance than hands-on cybersecurity experience. Organizations hire professionals certified with CISM to align their business goals with the IT framework.
CISM vs. CISSP: What are the prerequisites?
Individuals pursuing CISSP Certification must have at least 5 years of paid full-time experience in 2 or more domains stated by ISC2. Furthermore, individuals can waive their one year of experience if they have a four-year bachelor's degree and any credential from the ISC2 approved list.
The prerequisites for CISM Certification require individuals to have 5 years of experience in Information Security. Furthermore, out of these 5 years, individuals need 3 years of experience in 3 or more CISM domains.
CISSP vs. CISM: What is covered in the exam?
Individuals pursuing the certification of CISSP and CISM need to refer to the respective standard body of knowledge while preparing for the exam.
CISSP Certification is based on 8 domains that emphasize the technical elements of Information Security. They are:
Security and Risk Management
Asset Security
Security Architecture and Engineering
Communication and Network Security
Identity and Access Management
Security Assessment and Testing
Security Operations
Software Development Security
Individuals attempting the CISSP Exam must score 700 out of 1000 points to clear the exam and obtain the certification. The exam is conducted for 3 hours, during which aspirants are required to answer 100-150 questions emphasizing each of the 8 domains.
The CISM Certification covers the governmental elements required for information security. They are:
Information Security Governance
Information Risk Management
Information Security Program Development and Management
Information Security Incident Management
Aspirants for the CISM Exam need to clear the exam within 4 hours. The exam consists of 150 multiple-choice questions highlighting the 4 domains. The passing score of the exam is set at 450 and higher.
CISSP vs. CISM: How to maintain the credential?
ISC2 and ISACA work towards encouraging certified professionals to grow in their respective fields. This has necessitated every professional to own the credential to contribute to the field and earn credits. The credits earned help in maintaining the certification.
CISSP Certification requires professionals to earn 120 credits over 3 years. Each year professional has to earn at least 40 credits in the education category, unique work experience, professional development, and contributions to the profession.
CISM Certification also requires professionals to earn 120 credits within 3 years. However, the minimum number of credits to be earned by professionals is set at 20. Professionals must indulge in technical and managerial training activities to earn the credits.
CISSP vs. CISM: How much cost will I incur?
Individuals pursuing the CISSP Certification must incur an exam fee of $749, a CISSP Certification Training fee, and an annual maintenance fee of $125.
An aspirant of CISM Certification will incur an exam fee of $575 as an ISACA member and $760 as a non-member, along with a CISM Training fee. The annual membership fee is fixed at $135. Furthermore, members of ISACA incur $45 as an annual maintenance fee. Non-members are required to pay $85 as an annual maintenance fee.
Conclusion
Looking at these differences, it is evident that CISSP and CISM Certifications don't compete. Each certification focuses on a unique set of elements that aspirants must master to accelerate their career growth. Pursuing either of the certifications is one of the crucial steps to take up. As a result, aspirants need to determine which certification fascinates them more. On selecting the CISM or CISSP Certification, professionals must showcase dedication and commitment toward the relevant field for life. Individuals who are interested in obtaining CISM or CISSP Certification can enroll in CISM or CISSP Certification Training. Training helps candidates to gain knowledge in respective domains and pass the exam on the first attempt.