PMI Risk Management Professional Certification
Risk Management Professional (RMP) Certification in Aqtobe Kazakhstan is one of the globally recognized credentials, awarded by Project Management Institute (PMI). Individuals aspiring to be RMP, undergo Risk Management Training to demonstrate their potential and identifying and assessing risks. Organizations look forward to recruiting certified Risk Management Professionals who take up risk management course and gain an in-depth understanding of procedures involved in managing risks. Attaching PMI-RMP Certification to the resume, assists individuals in getting recognized by large enterprises and pursue their dream jobs in risk management. Even project management professionals take up PMI-RMP Certification courses to stay up-to-date with the latest practices followed in risk management, thereby decreasing the rate of project failures.
PMI RMP Certification Training in Aqtobe Kazakhstan
RMP Certification requires individuals to meet the eligibility criteria set by PMI. Besides the educational qualifications, candidates are required to possess experience in handling project risks and formal training on risk management. While pursuing RMP Certification Training, candidates are introduced to the 5 key elements of Risk Management. These elements comprise risk strategy and planning, stakeholder engagement, risk process facilitation, risk monitoring and reporting, and specialized risk analysis. Furthermore, there are various case studies and discussions which are covered under the Risk Management course to assist individuals to be industry-ready while managing threats.
Candidates aiming for PMI-RMP Certification are required to attempt RMP Exam and score minimum marks prior to earning the credential. Unichrone offers Risk Management Professional (RMP) certification course in live online instructor-led and in-classroom modes of delivery in Aqtobe. Highly qualified experts train individuals and offer them hands-on experience in managing risks by making use of real-time scenarios. While attempting RMP Exam, candidates are required to attend 170 questions of multiple-choice within 3.5 hours. As a result, Unichrone offers practice tests during the course of PMI-RMP training to assist individuals in determining their readiness for the exam.
Key Features of PMI-RMP Certification Training in Aqtobe
Experienced staff members at Unichrone use a systematic explanation of terms, concepts and processes to make the participants easily learn and pass the PMI RMP Exam. Students are trained with fundamental concepts and approaches on the risk management domain so they will easily understand the detailed risk management methodologies and strategies on the completion of the course. Unichrone follows the PMBOK guide and is adhered to PMI Standards; therefore it delivers best practices, case studies and coaching to the students. To make the participants comfortable in learning, we conduct live and interactive workshops. During the PMI RMP Training Course, we train our participants with PMI RMP Mock Tests to help them clear the PMI RMP Exam.
3 Day Interactive Instructor–led Online Classroom or Group Training in Aqtobe Kazakhstan
Course study materials designed by subject matter experts
Mock Tests to prepare in a best way
Highly qualified, expert & accredited PMI-RMP® Certified Trainers with vast experience
Get 30 hours contact hours(PDU's) Certificate
Enrich with Industry best practices and case studies with Present Trends
PMI-RMP® Training Course adhered with PMI International Standards
End-to-end support via phone, mail, and chat
Convenient Weekday/Weekend PMI-RMP® Training Course schedule in Aqtobe Kazakhstan
Corporate Group Training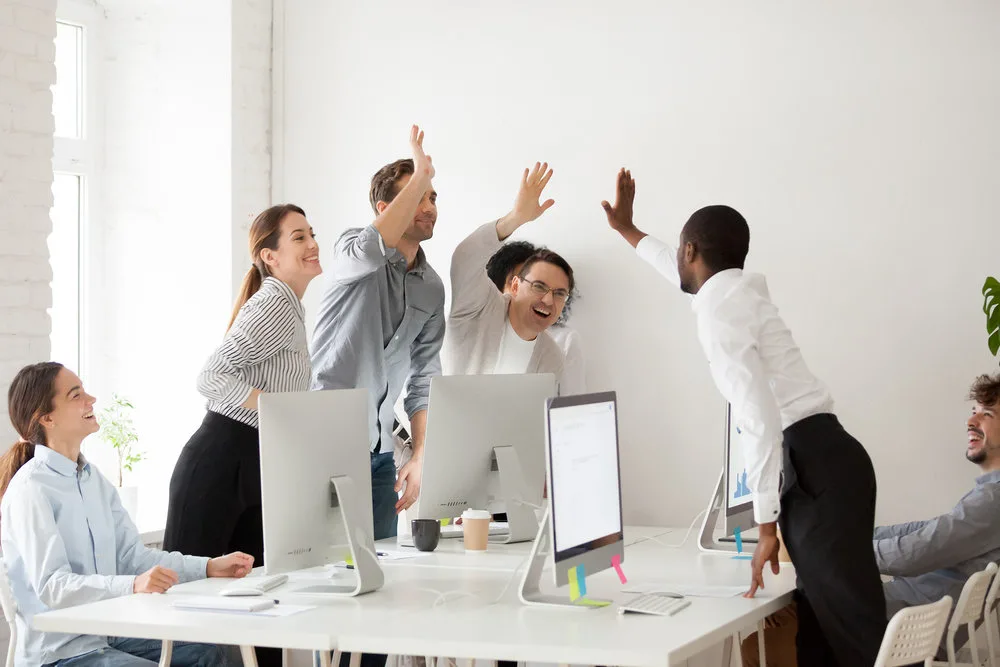 Customized Training
Live Instructor-led
Onsite/Online
Flexible Dates
Request for Corporate Group Training
PMI-RMP Exam Format
Exam Name
PMI-Risk Management Professional
Exam Cost
USD 520 for PMI member and USD 670 for non-members
Exam Format
Multiple Choice
Total Questions
170 Questions
Passing Score
Psychometric analysis
Exam Duration
3.5 hours
PMI RMP Test Center in Greece
Pearsonvue Test Center
PMI RMP Certification Benefits
Higher Salary
With this renowned credential, aspirants earn higher salary packages when compared to non-certified professionals in the field
Individual accomplishments
Aspirants can look for higher career prospects at an early stage in their life with the most esteemed certification
Gain credibility
Owning the certification makes it easier to earn the trust and respect of professionals working in the same field
Rigorous study plan
The course content is prescribed as per the exam requirements, covering the necessary topics to ace the exam in the first attempt
Diverse job roles
Attaining the certification enhances the spirit of individuals to pursue diverse job roles in the organization
Sophisticated skillset
With this certification, individuals acquire refined skills and techniques required to play their part in an organization
PMI RMP Course Curriculum
1.Overview of RMP Certification Course

Topics

· Overview of RMP Certification Course
· Objectives
· What are PMI-RMP and PMI
· About the PMBOK® Guide
· Why RMP Certification
· Prerequisite for the PMI-RMP Exam
· Information About Filling the Application
· RMP Credentialing Process Overview
· Timeline of the RMP Credential Process
· PMI-RMP Exam Syllabus

2.Plan Risk Management

Topics

· Risk Appetite
· Risk Profiling
· Risk Budgeting

3.Identify Risk

Topics

· Identification Techniques
· Stakeholder Participation
· Risk Documentation
· Tools and Techniques
· Other Techniques
7.Implement Risk Responses

Topics

· Risk Plan Implementation
· Risk Review
· Risk Audit
· Reserve Analysis
· Tools and Techniques
· Other Techniques

8.Monitor Risk

Topics

· Learning Objective
· Monitor Risk Process
· Monitor Risk Input
· Monitor Risk Tools and Technique
· Monitor Risk Output
· Conducting Risk Audit
· Monitor Risk Process Documentation & Project
· Key Takeaways
· Case Study
Training Schedule and Fees
Interactive Live Online Sessions (Instructor-led)
Public Classroom Training in Aqtobe Please check availability with our staff before enroling for Classroom
Frequently Asked Questions
How is the online RMP Training course conducted?
Online PMI-RMP Training is conducted in real-time, wherein candidates can log in through the link provided at the comfort of their home or office.
What is the difference between self-paced learning and RMP Training provided by Unichrone in Aqtobe?
Undergoing PMI-RMP Training provided by Unichrone in Aqtobe assist individuals to gain practical experience in handling project risks and prepares them to be industry-ready. Individuals can clear their doubt right away by asking experienced trainers having vast knowledge of the field. Individuals opting for self-paced learning will not be able to reap such benefits.
What skillset will I earn from the Risk Management course?
By enrolling for risk management course, individuals will be able to:
Discover potential risks arising out of various factors
Analyze risks and devise possible solutions to mitigate them
On implementing the solutions, professionals can monitor the effectiveness of the solution
Conduct review of the actions taken in mitigating project risks.
What is covered during RMP Certification Training?
Highly qualified trainers having vast experience in risk management introduce candidates of RMP Certification to:
Various policies, procedures and practices involved in risk management
Importance of communication while managing risks
Creating a plan for risk management
Application of several risk management tools
Planning of risk response
Methods to control risk
Should I fulfill any requirements before applying for RMP Exam?
Yes, candidates who are pursuing PMI-RMP Certification should have an educational degree, a minimum number of experience hours in managing project risks , and formal project risk management education according to Project Management Institute.
What are the domains covered under RMP Exam?
The domains covered in PMI-RMP Exam are as follows:
Risk Strategy and Planning
Stakeholder Engagement
Risk Process Facilitation
Risk Monitoring and Reporting
Perform Specialised Risk Analysis
What costs will I incur while taking up PMI RMP Exam?
A PMI member incurs a cost of USD 520 while attempting PMI RMP Exam, whereas a non-member of PMI incurs a cost of USD 670.
What is risk management?
Risk management is a process where certified risk professionals, identify, analyze and monitor potential risks that may disrupt the functioning of projects. Various measures are taken by risk managers to curb the risks arising due to external and internal factors.
Why do organizations need risk management?
Organizations that implement a robust risk management system in place benefit from handling complex projects at ease. As a result, such businesses hire risk management professionals to take advantage of delivering a project within the scheduled time, costs and resources. Also, organizations that are able to manage their risks effectively gain a competitive advantage over other businesses in the industry.
Who can be a Risk Management Professional (RMP) in Aqtobe?
Project managers, team leaders, junior project managers, business analysts, and individuals who meet the eligibility requirements can become an RMP by passing the exam and earning the certification.
How long does it take to get certified with RMP?
Individuals who meet the eligibility requirements set by Project Management Institute can enroll for risk management course which is carried out for 3 days. After the training session, individuals may take time to prepare for the exam in order to ace the exam the first attempt. Thereafter, individuals can apply for the RMP Certification. The actual time period for attaining the risk management certification cannot be determined as it depends on the capabilities of candidates.
What is the average salary of a Risk Management Professional?
On an average, a risk management professional is paid $100,000 annually. There is an increasing demand for such professionals as organizations constantly look for ways to mitigate potential threats that may harm the smooth flow of businesses.
What are the benefits of RMP Certification?
Owning an RMP Certification in Aqtobe helps an individual to get recognized globally and pursue a career in organizations located in various nations. When compared to non-certified professionals, a RM Professional is paid comparatively higher salary packages. Also, being certified as RMP increases the credibility of an individual in the project management community.
PMI-RMP Examination Procedure
PREPARE
Attend intense 3 day PMI-RMP Training offered by Unichrone. Fulfil all the requirements specified by the PMI before the examination.
APPLY
Apply for the PMI-RMP Exam, conducted by PMI, whilst filling up all necessary details. Choose the suitable date for the exam after paying the exam fees post audit clearance if any from PMI.
ACQUIRE
Get certified after clearing the exam. You will receive an email confirming the status, after which you can check the PMI registry for inlcusion of your name.

Kenneth Beard
Project Manager
Very engaging course with real world context and wonderful examples. Helped to expand my knowledge as a direct result of it.

Tom Eeartman
Head-Supplier Management
Super awesome faculty! The best part of the training was lots of real time case studies and interactive sessions. Learnt many new concepts.

Pavit Kenth
Technical Director MCI Ltd
Interesting, Focused, Real life case studies. The material was a comprehensive presentation of Lean principles and Six Sigma.

Saad Alsheddi
Head Of Operations
Really interesting, a lot of knowledge about processes, in many areas and departments, helped to understand the subjects easily.

Jernej Hercog
Manager-Engineering Services
I opted for Instructor led Online Session. The training was very well executed. It was awesome and exceeded my expectations.
Register for a free session with our trainer
Faculty and Mentors
Our certified and highly experienced trainers are handpicked from various industries to assist aspirants with practical insights into the field, thereby providing a comprehensive understanding of fundamentals and complex terminologies
FAQ's on PMI-RMP Certification Training in Aqtobe
Unichrone's PMI-RMP Exam Prep training is a guaranteed path for individuals aspiring to become Risk Management Professionals.
Evolve
Improve your earnings
PMI's RMP Certification is a well-known credential across various countries of the world. The RMP Certification is considered to speak the universal language of risk management. As a result, professionals owning RMP certification in Aqtobe are offered higher salaries.
Connect
Interact with other professionals
Risk Management Professional Certification in Aqtobe is offered by the Project management Institute. Professionals owning this certification are encouraged to interact with their fellow colleagues in the risk management field through various forums and webinars.
Impress
Further your job prospects
RMP Certification validates the skillset of individuals pursuing a career in risk management. As a result, owning Project Management Institute's Risk Management Professional Certification in Aqtobe makes it easier for professionals to pursue higher positions in their organizations.
Validate
Showcase competencies
Professionals owning Risk Management Professional (RMP) Certification gain knowledge of the industry standard practices followed in the field. Acquiring RMP Certification in Aqtobe trains professionals to apply the best tools for mitigating various kinds of project risks.
Our Clients