Why do we need Project Management?
The absence of project management discipline affects project-related tasks to a great extent. Professionals will not be able to lead projects, avoid conflicts, or mitigate risks without project management. Hence, project management as a discipline and profession is in huge demand by organizations residing in various countries.
PMP Certification Training in Gamprin Liechtenstein
PMP Certification in Gamprin is the most renowned credential in the field of project management. A certified Project Management Professional (PMP) is capable of demonstrating expertise in handling project-related tasks by applying the latest practices and knowledge of the field acquired through PMP Certification Training. Individuals with PMP Certification are known for completing projects on time and as per the need of customers. Individuals aspiring for PMP Certification are required to mandatorily attend PMP Training course before attempting PMP Exam as per the guidelines of Project Management Institute (PMI).
Unichrone offers state-of-the-art PMP Certification Training course for individuals aspiring to earn the credential of PMP. This project management training course for PMP is aligned with the exam course content released in 2021 by PMI. Our in-house experts train individuals on the recent practices of project management as outlined in PMBOK-7th Edition. Owning a PMP Certification helps in furthering career options for aspiring professionals. PMP Certification Training in Gamprin is ideally suitable for associate project managers, project managers, project coordinators, product managers, project sponsors, project team members, and individuals who are keen to start their Career in Project Management.
PMP Exam Prep Training in Gamprin
Aspiring individuals of PMP Certification master the concepts of project management through the interactive sessions of PMP Exam Prep Course. Individuals get an in-depth understanding of managing projects through practical exercises, case studies, group discussions and mock-tests through PMP Exam prep sessions. Candidates applying for PMP Certification should ensure that they meet the eligibility requirements of project managing experience and 35 contact hours of formal training. On completing the PMP Certification Training course, individuals will acquire vast knowledge of the 12 principles and 8 domains listed in the Seventh Edition of PMBOK Guide released in 2021. Grasping this knowledge further helps aspiring individuals to focus on people, processes, and business environment aspects of PMP Certification. Unichrone's PMP Exam Prep is a guaranteed path for individuals aspiring to become Project Management Professionals.
Key Features of PMP Certification Training in Gamprin
Become a Project Management Professional, our unique methodology of PMP Training in Gamprin will be connected with high quality PMP preparation materials which implement our participants to reach their goal in Project Management Certification Program. We assign a professional PMP Trainer who creates a structured approach and takes care of the assessment which helps the participants to achieve the desired results in PMP Examination. Unichrone offers both online and classroom training for PMP exam training course. We also provide sample PMP Practice Exams and FREE Mock Tests to help candidates to clear the PMP Exam in the first attempt.
4 Day Interactive Instructor–led Online Classroom or Group PMP Certification Training in Gamprin Liechtenstein
PMP Training study materials designed by subject matter experts
PMP Training Mock Tests to prepare in a best way
Highly qualified & expert PMP trainers with vast domain experience
Get 35 hours contact hours(PDUs) Certificate
Enrich with Industry best practices and case studies and present trends
PMP Training Course adhered with PMI International Standards
End-to-end support via phone, mail, and chat
Convenient Weekday/Weekend PMP Training Course schedule in Gamprin Liechtenstein
Corporate Group Training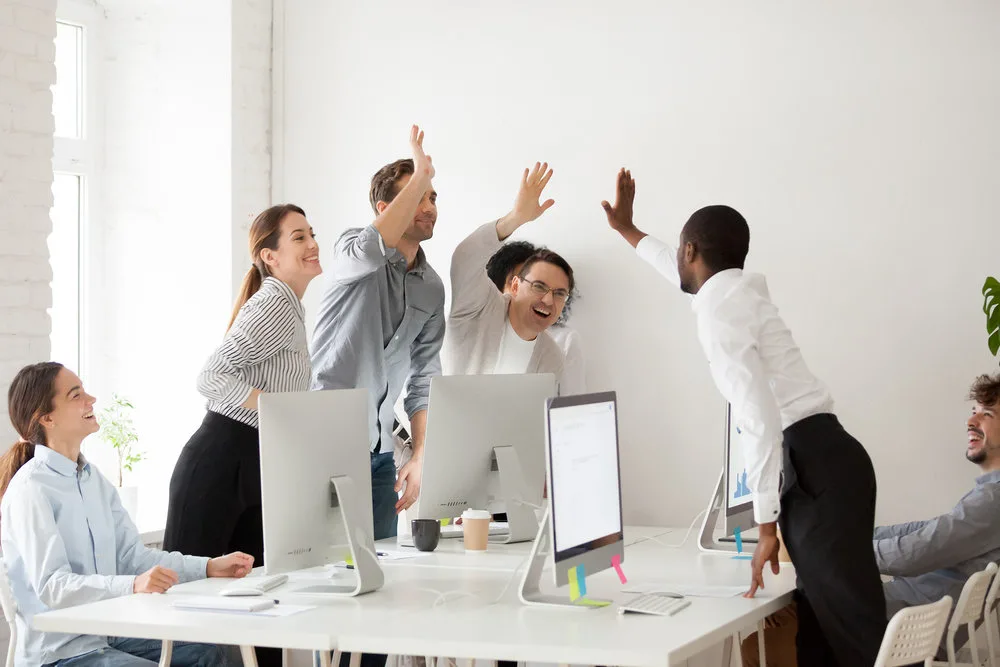 Customized Training
Live Instructor-led
Onsite/Online
Flexible Dates
Request for Corporate Group Training
PMP® Exam Format
Exam Name
Project Management Professional (PMP®)
Exam Cost
For PMI members USD 405 and For non-members USD 555
Exam Format
Multiple Choice, Multiple responses, matching, hotspot and limited fill-in-the-blank
Total Questions
200 Questions
Passing Score
Determined by Psychometric analysis
Exam Duration
230 Minutes
PMP Test Center in Gamprin
Pearsonvue Test Center
PMP Certification Benefits
Higher Salary
With this renowned credential, aspirants earn higher salary packages when compared to non-certified professionals in the field
Individual accomplishments
Aspirants can look for higher career prospects at an early stage in their life with the most esteemed certification
Gain credibility
Owning the certification makes it easier to earn the trust and respect of professionals working in the same field
Rigorous study plan
The course content is prescribed as per the exam requirements, covering the necessary topics to ace the exam in the first attempt
Diverse job roles
Attaining the certification enhances the spirit of individuals to pursue diverse job roles in the organization
Sophisticated skillset
With this certification, individuals acquire refined skills and techniques required to play their part in an organization
PMP Course Curriculum
1.Introduction to Project Management

Topics

· What is PMI?
· What is the PMBOK® Guide?
· Evolution of the Project Management Institute
· Certifications offered by the PMI®
· PMI® contact resources
· What is PMP?

2.Creating a High-Performing Team

Topics

· Build a team
· Define team ground rules
· Negotiate project agreements
· Empower team members and stakeholders
· Train team members and stakeholders
· Engage and support virtual teams
· Build shared understanding about a project

3.Starting the Project

Topics

· Determine appropriate project methodology
· Methods and Practices
· Plan and manage scope
· Plan and manage budget and resources
· Plan and manage schedule
· Plan and manage quality of products, deliverables
· Integrate project planning activities
· Plan and manage procurement
· Establish project governance structure
· Plan and manage project/phase closure
4.Doing the Work

Topics

· Execute project to deliver business value
· Manage communications
· Engage stakeholders
· Create project artifacts
· Manage project changes
· Manage project issues
· Ensure knowledge transfer for project continuity

5.Keeping the Team on Track

Topics

· Lead a team
· Support team performance
· Address and remove obstacles and blockers
· Manage conflict
· Collaborate with stakeholders
· Mentor relevant stakeholders
· Apply Emotional Intelligence to promote team performance

6.Keeping the Business in Mind

Topics

· Manage compliance requirements
· Evaluate and deliver project benefits and value
· Evaluate and address internal and external business environment changes
· Support organizational change
· Employ continuous process improvement
7.PMP Examination Preparation

Topics

· PMP Exam Preparation
· Sample Questions
· Tricky Test Questions
· Exam Tips and Tricks
· PMP Application Assistance
Training Schedule and Fees
Interactive Live Online Sessions (Instructor-led)
09:00 AM - 05:00 PM Local Time
09:00 AM - 05:00 PM Local Time
09:00 AM - 05:00 PM Local Time
09:00 AM - 05:00 PM Local Time
09:00 AM - 05:00 PM Local Time
09:00 AM - 05:00 PM Local Time
09:00 AM - 05:00 PM Local Time
09:00 AM - 05:00 PM Local Time
09:00 AM - 05:00 PM Local Time
09:00 AM - 05:00 PM Local Time
Public Classroom Training in GamprinPlease check availability with our staff before enroling for Classroom
Frequently Asked Questions
What is the procedure for enrolling in PMP training course provided by Unichrone?
A candidate can select the dates which are convenient for attending PMP training course. Thereafter candidates can fill in the application form and confirm the course details by making the necessary payment.
How are the PMP Training sessions conducted in Gamprin?
Unichrone offers live online instructor-led and in-classroom training sessions for the PMP Certification course.
What are the PMP course objectives?
PMP Training course helps individuals to master the latest skills of the project management field. On completion of the training session, individuals will be able to:
Manage complex projects of the organization
Track the progress of the project using different methodologies
Build high performing teams for achieving project success
Monitor and evaluate the performance of the project team
Why take up PMP Certification Training?
Unichrone's PMP Training course provides individuals with a platform wherein candidates can comprehensively understand the concepts of project management through interactive sessions. Also, our expert trainers host a variety of practical exercises which assist in mastering the skills of managing projects. Therefore, attending Unichrone's PMP Certification training guarantees that candidates will ace the PMP exam in the first attempt.
What are the benefits of attending PMP Training course?
The training course is structured in compliance with the international standards of PMI. By undertaking it one acquires multiple skills like resource allocation, project cost management, and estimation. A 4-day classroom interaction with seasoned instructors makes this training highly enriching.
Is the PMP Certification Training program adequate to meet all the exam eligibility criteria?
Besides the requirement of 35 contact hours, every other eligibility criterion is fulfilled during the training period. Professional trainers ensure that the candidate is well-versed with accurate theoretical and practical knowledge to crack the exam.
How does PMP Training in Gamprin boost the project management career?
PMP Training teaches the core competencies and new trends in business knowledge. By applying these as and when necessary in project management, one is able to scale heights. Possession of such expertise enriches the project management professional's significance in any organization.
What are Professional Development Units (PDUs)?
Professional Development Units (PDUs) are one-hour blocks of time that professionals spend in learning, teaching, or volunteering related to project management activities.
How much does PMP Certification cost?
Individuals pursuing PMP Certification incur the following costs:
PMP® Exam Price Blueprint
Fee Structure
PMI-Member
Non PMI-Member
PMP Exam Fee
US $405
US $555
PMP Re-Examination Fee
US $275
US $375
Certification Renewal Fee
US $60
US $150
How to schedule PMP Exam?
To check the dates of PMP exam, a candidate has to first fill the application for the PMP exam, make the payment of PMP Exam cost and thereafter select the dates available on the PMI website.
What are the topics covered in PMP syllabus in 2021?
The topics covered under the PMP syllabus are as follows:
Create a high-performance team
Starting the project
Doing the work
Keeping the team on track
Keeping the business in mind
All these topics cover the main aspects of people, processes and business environment in the field of project management.
If I fail in the first attempt of PMP Exam when can I retake the exam?
Unichrone provides PMP Certification Training through highly qualified experts in the industry. As a result, the pass rate is very high. However, in case a candidate fails in the first attempt of PMP exam, he/she will have three more attempts that can be taken within one year of attempting the first exam. Individuals are required to pay re-examination fee before taking up the exam.
Can a candidate apply for PMP exam prior to attending PMP training?
Aspirants can apply for PMP exam only after fulfilling the 35 contact hours of formal project management education. Often candidates wait until the completion of PMP Training course before applying for PMP exam ensuring that all the eligibility criteria are met.
How many months does it take to prepare for the PMP Certification Exam?
Disciplined studying for 3 hours regularly during 3 consecutive months is the ideal preparation time. Working professionals may adjust the schedule as per their work timings but there isn't a shortcut.
What are the advantages of taking a PMP Certification Exam in 2022?
This exam is the ticket to acquiring a higher designation, incredible salary, and recognition in the project management domain. One can explore diverse and more challenging roles to become established at an early age.
Is there any chance of the PMP Exam application not getting approved?
Only 20% of the forms go through an audit. The slightest error in filling up the contact, education, or work details could get the form rejected. There isn't any certainty of whose application would be chosen. Thus, attentive form-filling is the key to avoiding any risk.
Is supporting documentation required while submitting the PMP Exam application?
At the initial submission stage, no supporting documentation has to be attached to the application. It is required only if the application has been selected for audit by the governing body.
Can the PMP Certification Exam in Gamprin be taken even after the expiry of test eligibility period?
Candidates can re-apply for the exam even after the completion of the test-eligibility period. They need to wait another year starting from the date on which they last took the exam. The individual must have the tenacity to continue the exam even after failing thrice.
What does the PMP Certification Exam assess in an individual?
This exam evaluates the candidate's potential in performing a project manager's duties. It ensures that the individual is competent enough to make every project a success. With the increasing acceptance of PMP Certification, the PMP Exam has become vital.
Can the PMP Exam application be quitted after starting the form fill-up?
To quit the application, the candidate has to wait for 90 days. This is the time period allotted for completing form fill-up and submission. Reminders through email will be sent to the candidate during this time span.
How long does the candidate have to wait for the audit of his/her PMP Exam application?
Audit of the exam application is completed and the candidate is informed within 5 to 7 days. If the documents demanded by the audit procedure are not submitted then it will take longer. Candidates are offered a duration of 90 days to submit the documents asked for. The earlier one submits, lesser will be the time taken for the application's approval.
How to confirm if a request for language aid for the PMP Exam has been accepted?
The candidate needs to examine the confirmation notice received on scheduling the exam date. If the notice mentions the language aid it means that the request has been considered. One should verify it immediately instead of leaving it for the exam day.
In how many of the candidate's preferred languages is the PMP Certification Exam available?
This exam can be taken in any of the 13 languages with which the respective examinee is comfortable. These include Arabic, French, Chinese, German, Brazilian, Portuguese, Italian, Hebrew, Spanish, Korean, Turkish, Japanese, and Russian.
What is PMP Certification?
PMP Certification is the benchmark credential awarded by the project management institute. The credential demonstrates that an individual possesses a comprehensive understanding of processes, principles and domains as stated in the content outline released by PMI.
How to acquire PMP Certification in Gamprin?
Individuals need to first fulfill the eligibility requirements as stated by PMI. Thereafter, individuals can take up the PMP Exam Prep course offered by Unichrone and attempt the PMP exam. On scoring passing marks, individuals can apply for PMP Certification on the PMI website and acquire the certification.
What are the PMP Certification requirements?
The certification requirements set by Project Management Institute for PMP aspirants are as follows:
A candidate shall have a secondary degree or high school diploma with 5 years of project management experience in leading projects and 35 contact hours of formal PMP Certification Training.
Or,

A candidate shall have a 4-year degree or a bachelor's degree and 3 years of project management experience in leading projects and 35 contact hours of Formal PMP Training.
Why should candidates maintain and renew PMP certification?
In order to showcase dedication and commitment towards the project management field, PMP certification holders are required to earn professional development units (PDUs) in the learning category and giving back category. 60 PDUs are to be earned in the 3-year cycle by project management professionals for maintaining the certification.
Why PMP Certification?
Individuals owning PMP certification reap the benefits of universal recognition and higher salary packages. As organizations constantly look for project management professionals to manage their projects, individuals certified as PMP are highly sought-after across various industries.
Does having a PMP Certification broaden the scope of job opportunities?
A PMP Certification in Gamprin opens the door to several job profiles in the field of project management. Project managers, sponsors, coordinators, and team members can take a leap in their careers through this accreditation.
How effective is the training for PMP Certification in Gamprin ?
Aligned to the 2019-released PMI syllabus, PMP Training Course offered by Unichrone in Gamprin is just appropriate for aspiring individuals. The candidates are taught the recent practices of this discipline, which makes the course one-of-a-kind.
Is the training program for PMP Certification extensive?
The PMP Certification program includes both learning and exam preparation sessions. Group discussions, mock tests, case studies, and practical exercises are all included within it. Thus, the program is quite elaborate in terms of the things learned.
Why is a PMP Certification considered the leading certification in the project management domain?
This certification reflects an individual's proficiency at work. It reveals the competitive side of professionals to their hirers. New opportunities become available to those aspiring for this certification.
Is it allowed to use the acquired PMP Certification in one's name?
So long as the certification is valid, it can be used after the respective individual's name. Certain restrictions are there regarding this authorization. It has to be used in block letters but only in a personal website, email signature, and business card. Product/ company/ domain names must not bear it.
Is it hard to get PMP Certification in Gamprin?
Yes, it is hard to get PMP Certification, but it is not impossible. Candidates should meet Project Management Institute (PMI) requirements and pass the exam to earn the PMP Certification.
PMP Examination Procedure
PREPARE
Attend intense 4 day PMP Training offered by Unichrone. Fulfil all the requirements specified by the PMI before the examination.
APPLY
Apply for the PMP Exam, conducted by PMI, whilst filling up all necessary details. Choose the suitable date for the exam after paying the exam fees post audit clearance if any from PMI.
ACQUIRE
Get certified PMP after clearing the exam. You will receive an email confirming the status, after which you can check the PMI registry for inlcusion of your name.

Kenneth Beard
Project Manager
Very engaging course with real world context and wonderful examples. Helped to expand my knowledge as a direct result of it.

Tom Eeartman
Head-Supplier Management
Super awesome faculty! The best part of the training was lots of real time case studies and interactive sessions. Learnt many new concepts.

Pavit Kenth
Technical Director MCI Ltd
Interesting, Focused, Real life case studies. The material was a comprehensive presentation of Lean principles and Six Sigma.

Saad Alsheddi
Head Of Operations
Really interesting, a lot of knowledge about processes, in many areas and departments, helped to understand the subjects easily.

Jernej Hercog
Manager-Engineering Services
I opted for Instructor led Online Session. The training was very well executed. It was awesome and exceeded my expectations.
Register for a free session with our trainer
Faculty and Mentors
Our certified and highly experienced trainers are handpicked from various industries to assist aspirants with practical insights into the field, thereby providing a comprehensive understanding of fundamentals and complex terminologies
FAQ's on PMP Certification Training in Gamprin
PMI-PMP Exam Prep Training in Gamprin Liechtenstein is a guaranteed path for individuals aspiring to become Project Management Professionals.
Legitimize
Validate your skills
PMP Certification holders are up-to-date with the latest practices followed in the project management field. As a result, organizations reap the benefits of utilizing advanced skillset acquired by Project Management Professionals while pursuing the certification in Gamprin.
Increment
Enhance your earnings
Project Management Professional (PMP) Certification is the prestigious certification offered by PMI in the project management field. This further entitles Project Management Professionals in Gamprin to earn higher salaries when compared to their counterparts in the field.
Explore
Consider all opportunities
Project Management Institute's PMP Certification imparts knowledge of the latest trends followed in managing different kinds of projects. As a result, pursuing PMP Certification in Gamprin enables individuals to choose from several opportunities available to them in the field of project management.
Facilitate
Grow professionally
PMP Certification is designed to instill project management skills among professionals pursuing the certification. This makes it easier for professionals owning PMP Certification in Gamprin to look for higher-level positions in the organization at an early stage in their career.
Our Clients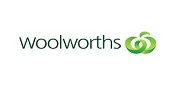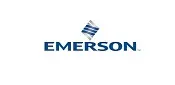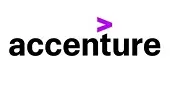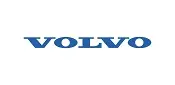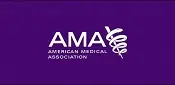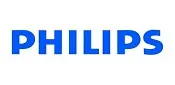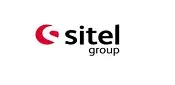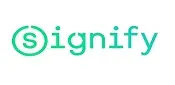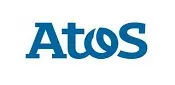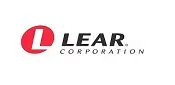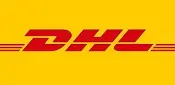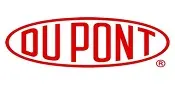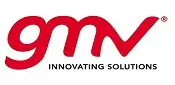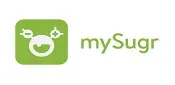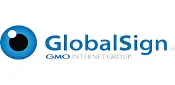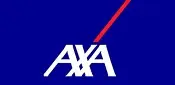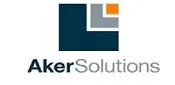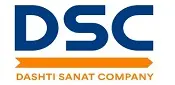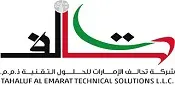 7 Best Tips To Crack The PMP Exam in Gamprin
Project Management Professional (PMP) Certification in Gamprin is the professional certification for project managers offered by PMI. It is a globally recognized certification to test candidates' skills to manage a project, people, and business environment. Passing the PMP exam will help to achieve a milestone in a candidate's career and help to get high-paying jobs in different fields across the world. Candidates must meet the experience requirements and pass the exam in order to obtain PMP certification. Here are some best tips to crack the PMP exam.
Tips to crack PMP Exam:
Be familiar with the PMP Exam
Candidates taking up the PMP exam should be familiar with the PMP exam format and syllabus. As a result, it will assist in gaining an understanding of the exam and preparing for it.
The exam has 200 questions out of which 25 are pretest questions
Four hours is allotted for the exam
Results are declared through psychometric analysis
Candidates have three attempts to pass the exam in a year
Read More