Earn CISM Certificate to Become an Expert in Navigating Cyber Threats
Information Systems Audit and Control Association(ISACA) offers the CISM Certificate in Jekabpils Latvia. It is an internationally recognized professional certification in information security management. Owning CISM Certificate in Jekabpils allows professionals to master the art of creating and managing information security program. It also proves their skills in risk management, information security governance, incident response, and information security strategy. ISACA's CISM Certification in Jekabpils Latvia is globally recognized and highly regarded in the IT sector. A Certified Information Security Manager stays distinct and pursues diverse career prospects. The credential further assists in earning higher salaries for playing critical roles in managing information security.
CISM Training in Jekabpils Latvia
Candidates need to fulfill the requirements to earn the CISM Certification in Jekabpils. To validate the skills of professionals, the requirements focus on experience in relevant domains. Candidates learn to develop, manage, plan, and assess information security during CISM Training. CISM Course in Jekabpils Latvia helps individuals improve their competencies in information security. The course is as per ISACA's CISM Exam outline which helps in preparing for the exam easily. CISM professionals gain the expertise to create a robust data security program. Also, the course focuses on promoting critical thinking and continuous learning.
Key Features of CISM Certification Training in Jekabpils
CISM Certification Training in Jekabpils Latvia covers the core concepts and best practices outlined in the CISM domains. This helps participants to learn the necessary knowledge for information security management roles. Unichrone offers CISM Certification Training through qualified trainers with extensive experience in information security. These instructors assist learners gain real-world knowledge of the subject through hands-on training. This makes it easier for candidates to understand difficult concepts. At the end of the CISM Course in Jekabpils Latvia, candidates can take mock exams to determine their preparedness. Candidates can choose the live-online instructor-led method or the in-classroom method of CISM Training in Jekabpils Latvia.
4 Day Interactive Instructor–led Online Classroom or Group Training Session in Jekabpils Latvia
Course study materials designed by subject matter experts
Mock Tests to prepare in a best way
Highly qualified, expert & Certified Trainers with vast experience
Enrich with Industry best practices and case studies
Enrich with Industry best practices and case studies
CISM Training Course adhered with International Standards
End-to-end support via phone, mail, and chat
Convenient Weekday/Weekend CISM Training Course schedule in Jekabpils Latvia
Corporate Group Training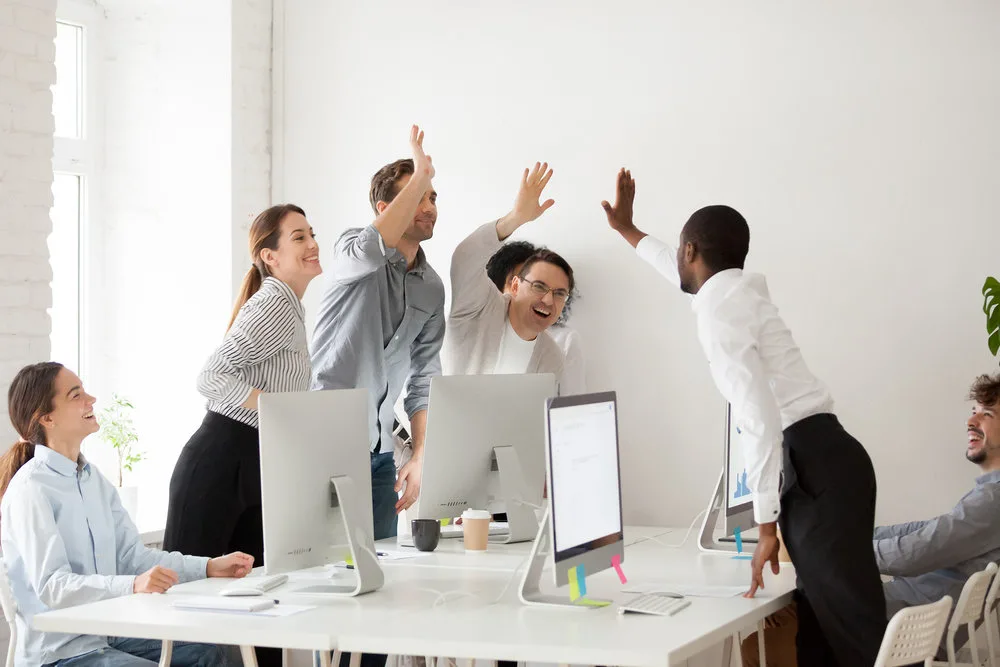 Customized Training
Live Instructor-led
Onsite/Online
Flexible Dates
Request for Corporate Group Training
CISM Exam Format
Exam Name
Certified Information Security Manager (CISM)
Exam Cost
For ISACA members USD 575 and For non-members USD 760
Exam Format
Multiple Choice
Total Questions
150 Questions
Passing Score
450 out of 800
Exam Duration
240 Minutes
CISM Exam in Jekabpils Latvia
ISACA
CISM Certification Benefits
Higher Salary
With this renowned credential, aspirants earn higher salary packages when compared to non-certified professionals in the field
Individual accomplishments
Aspirants can look for higher career prospects at an early stage in their life with the most esteemed certification
Gain credibility
Owning the certification makes it easier to earn the trust and respect of professionals working in the same field
Rigorous study plan
The course content is prescribed as per the exam requirements, covering the necessary topics to ace the exam in the first attempt
Diverse job roles
Attaining the certification enhances the spirit of individuals to pursue diverse job roles in the organization
Sophisticated skillset
With this certification, individuals acquire refined skills and techniques required to play their part in an organization
CISM Course Curriculum
Information Security Governance

Topics

· Knowledge Statements
· Introduction to Information Security Governance
· Effective Information Security Governance
· Governance and Third-Party Relationships
· Information Security Metrics
· Information Security Governance Metrics
· Information Security Strategy
· Information Security Strategy Development
· Strategy Resources and Constraints
· Other Frameworks
· Compliances
· Action Plans to Implement Strategy
· Governance of Enterprise ITs

Information Risk Management and Compliance

Topics

· Information Risk Management
· Task and Knowledge Statements
· Risk Management Overview
· Risk Assessment
· Information Asset Classification
· Assessment Management
· Information Resource Valuation
· Recovery Time Objectives
· Security Control Baselines
· Risk Monitoring
· Training and Awareness
· Information Risk Management Documentation
Info Sec Program Development & Management

Topics

· Task and Knowledge Statements
· Information Security Program Management Overview
· Information Security Program Objectives
· Information Security Program Concepts
· Information Security Program Technology Resources
· Information Security Program Development
· Information Security Program Framework
· Information Security Program Roadmap
· Enterprise Information Security Architecture (EISA)
· Security Program Management and Administration
· Security Program Services and Operational Activities
· Controls
· Security Program Metrics and Monitoring
· Measuring Operational Performance
· Common Information Security Program Challenges

Information Security Incident Management

Topics

· Conduct periodic reviews of organisations objectives
· Service level management
· Third party management practices
· Operations and end-user procedures
· Process of information systems maintenance
· Data administration practices determine the integrity and optimisation of databases
· Use of capacity and performance monitoring tools and techniques
· Problem and incident management practices
· Change, configuration, and release management practices
· Adequacy of backup and restore provisions
· Organisation's disaster recovery plan in the event of a disaster
· Task and Knowledge Statements
· Incident Management Overview
· Incident Management Procedures
· Incident Management Resources
· Incident Management Objectives
· Defining Incident Management Procedures
· Incident Business Continuity and Disaster Recovery Procedures
· Post Incident Activities and Investigation
· ISACA Code of Professional Ethics
· Laws and Regulations
· Policy Versus Law Within an Organization
· Ethics and the Internet IAB
· Certified Information Security Manager
· Certification requirements
· CISM in the Workplace
· The CISM Priorities
· Understand How Questions Are Structured
· Preparing for the Examination
· Recommended Reading for the CISM Exam
· Exam Favourites
Exams

Topics

· Mock Exam Paper
· Exam guidance, tricks
· Previous Questions Papers
Training Schedule and Fees
Interactive Live Online Sessions (Instructor-led)
Public Classroom Training in Jekabpils Please check availability with our staff before enroling for Classroom
Frequently Asked Questions
How long is CISM Training in Jekabpils?
Candidates pursuing CISM Certification need to attend the 4-day interactive training session in Jekabpils.
Do you offer online CISM Training in Jekabpils Latvia?
Yes, Unichrone offers live online instructor-led sessions in Jekabpils Latvia. Candidates and trainers log in at the same time for live online sessions. In addition, trainees can attend the session from their home or office.
Can I take up mock tests on completion of CISM Training?
Yes, individuals taking up CISM Certification can take up mock tests at the end of the CISM Training session.
What topics are covered during CISM Certification Training?
The CISM Certification Training offered by Unichrone is aligned with the Exam Content Outline released by ISACA. The topics covered are:
Information Security Governance
Information Risk Management and Compliance
Information Security Program Development and Management
Information Security Incident Management
What are the outcomes of CISM Training Course in Jekabpils Latvia?
Candidates pursuing CISM Certification Training in Jekabpils Latvia master the concepts, procedures and policies involved in Information Security through CISM Training. The case studies and discussions introduced by experts during the training course render practical insights into the field which helps professionals to be industry-ready.
Is CISM Certification Training in Jekabpils beneficial?
CISM Certification Training is the doorway to employment opportunities in organizations worldwide. The data security methodologies mastered during the process enable an individual to promote and maintain cyber security frameworks in organizations.
Why are CISM Certification Trained individuals sought after by employers?
Mindfulness and data protection competencies are obtained through Unichrone's CISM Certification Training. Individuals with such qualities easily attract the eye of recruiters as suitable candidates for managing their internal security programs.
How does CISM Certification Training help an organization in safeguarding its credibility?
CISM Certification Training infuses the candidate with the potential of preventing the exploitation of consumer information. Organizations that can accomplish consumer/ client data privacy are most trusted by consumers and investors.
Does CISM Certification Training assist professionals in exploring various roles in the information security domain?
The multiple skills learned during CISM Certification Training act as the basis for adapting to newer data security techniques. With this domain developing each day, innovations in security systems have to be made. This requires the active participation of such highly qualified individuals.
How is CISM Certification Training useful for educating the organization staff?
Business leaders must undertake CISM Certification Training or hire trained personnel for educating others within the organization. Every employee should be made aware of the consequences of information exploitation. So, they can do their own bit in maintaining the overall security system.
Does CISM Certification Training give one the liberty to function in different segments of an organization?
CISM Certification Training makes an individual skillful enough to intervene in the actions of HR, legal teams, and business units. This intervention is directed to the welfare of the organization through proficient data security monitoring.
Is it important for organizations to hire individuals who undergo CISM Certification Training in Jekabpils Latvia?
The smooth functioning of any organization is dependent on its adherence to the legal rules followed by the industry concerned. Professionals enrolling for CISM Certification Training in Jekabpils Latvia have insights into the requirements of these legal compliances.
Do professionals need CISM Certification Training in Jekabpils for clearing the exam?
One of the top-notch IT designations, the CISM Certification demands expertise in data security that is acquired through a training program. Unichrone offer CISM Training program that is appropriate for aspirants desiring this certification.
What are the eligibility criteria set for CISM Exam?
Aspirants of CISM Certification need to meet the 5-year experience criteria set by ISACA. Out of these 5 years, individuals need to have 3 years of experience in 3 or more CISM domains.
Domain 1: Information Security Governance (17%)
Domain 2: Information Security Risk Management (20%)
Domain 3: Information Security Program Development and Management(33%)
Domain 4: Information Security Incident Management (30%)
Who conducts the CISM Exam in Jekabpils?
The CISM exam is conducted by ISACA in Jekabpils. Individuals need to register on ISACA website and schedule the exam as per the dates available.
How to start preparing for the CISM Exam in Jekabpils Latvia?
A disciplined study regime isn't enough. The ideal preparation for the CISM Exam conducted in Jekabpils Latvia starts with a proper training course that is provided by Unichrone. It not only fulfills the exam prerequisites but also equips the candidate with the most relevant applicable knowledge required.
How to quickly answer the CISM Exam questions?
Simulation tests as offered by Unichrone are unbeatable. These tests make the candidate face the complexities of the CISM Exam. They get used to it much before the actual exam day. In the process, they master the answering techniques to score very high.
What is CISM Certification?
Certified Information Security Manager (CISM) Certification is awarded by Information Systems Audit and Control Association (ISACA). The credential is designed to assist individuals in demonstrating their expertise in building an information security program. Furthermore, the certification of CISM is considered as the benchmark credential in the area of cybersecurity.
What is the process for earning CISM Certification?
The first step for CISM aspirants is to meet the prerequisites set by ISACA. On meeting the requirements, individuals can enroll for the CISM Training course and apply for the exam. The final step is to pass the exam with 450 points and above out of 800 and apply for the credential at the ISACA website by paying a fee of $50.
How can I maintain CISM Certification?
CISM Certification is valid for 3 years. CISM Professionals are required to submit 120 CPE every 3 years to maintain their certification.
Do other credential holders receive waivers while pursuing CISM Certification?
Yes, CISSP and CISA Certification holders can waive off 2 years from the certification requirements. Also, individuals having experience in information systems management, general security management, and other skill-based credentials approved by ISACA can waive off 1 year from the 5-year experience requirement. It is important to note that the waive off period cannot be deducted from the three-year experience requirements in CISM Domains.
Do you provide CPE credits?
Yes, candidates who complete CISA Training program will recieve CPE credits.
How does the CISM Certification help?
CISM Certification empowers an individual to supervise the overall network security of an organization. They can identify security breaches at the right time to keep a check on further damages.
Why is a CISM Certification in Jekabpils Latvia most valued?
The possessor of the CISM Certification in Jekabpils Latvia has full knowledge of designing and implementing information security systems. They are adept at planning measures that are aligned to the usual threats faced by data security. This also helps candidates to pass CISM Interview.
Does earning a CISM Certification in Jekabpils help in organizational administration?
Individuals with the CISM Certification are capable of reducing information/ data exploitation. Through the practical application of their knowledge, they can control data access by modifying the organization's active security program.
Does the CISM Certification give the authority of customizing the existent internal data protection program?
CISM Certification equips the professionals with the intricacies of customizing the already-running data security system. They can develop it as per their requirement of identifying security threats of varying intensities.
How effective is the CISM Certification in controlling damages caused by accidental data loss?
Professionals holding the CISM Certification have the expertise in retrieving lost data to a certain extent. This minimizes the expenses of data recovery, which is otherwise very costly. Untimely recovery of cyber information can also lead to organization shut down that is prevented by these individuals.
How do the CISM Certified employees keep their organization's information security configuration updated?
The CISM Certified individuals are always on a test and trial journey for generating the most powerful security codes. They run assessment programs to ensure that each of the security codes is flawless and serves its purpose the best.
Why is it worth putting an effort to obtain a CISM Certification in Jekabpils Latvia?
Not only the professional life but even the dream of entrepreneurship can be materialized through the CISM Certification offered in Jekabpils Latvia. After all, cyber security is one of the keys to making one's business run safely and hassle-free.
Is a CISM Certification capable of changing an ordinary professional into an organization's asset?
On acquiring the CISM Certification, an individual becomes an organization's prized possession. From implementing security systems to staying updated with new features, the individual serves the organization in multiple ways.
What is the role of CISM Certification in building up an organization's reputation?
An organization having employees accredited with the CISM Certification, stays assured about changes in its information security policies. Those are updated and tweaked as per the situational demands, by these individuals.
What costs will I incur for CISM Exam?
The costs incurred by CISM aspirant are as follows:

CISM Certification costs:
Fee Structure
ISACA member
Non ISACA-Member
Exam Fee
US $575
US $760
Application Fee
US $50
US $50
Annual Maintenance fee
US $45
US $85
CISM Examination Procedure
PREPARE
Attend intense 4 day CISM Training offered by Unichrone. Fulfil all the requirements specified by the ISACA before the examination.
APPLY
Apply for the CISM Exam, conducted by ISACA, whilst filling up all necessary details. Choose the suitable date for the exam after paying the exam fees.
ACQUIRE
Get certified CISM after clearing the exam. You will receive an email confirming the status, after which you can check the ISACA registry for inlcusion of your name.

Kenneth Beard
Project Manager
Very engaging course with real world context and wonderful examples. Helped to expand my knowledge as a direct result of it.

Tom Eeartman
Head-Supplier Management
Super awesome faculty! The best part of the training was lots of real time case studies and interactive sessions. Learnt many new concepts.

Pavit Kenth
Technical Director MCI Ltd
Interesting, Focused, Real life case studies. The material was a comprehensive presentation of Lean principles and Six Sigma.

Saad Alsheddi
Head Of Operations
Really interesting, a lot of knowledge about processes, in many areas and departments, helped to understand the subjects easily.

Jernej Hercog
Manager-Engineering Services
I opted for Instructor led Online Session. The training was very well executed. It was awesome and exceeded my expectations.
Register for a free session with our trainer
Faculty and Mentors
Our certified and highly experienced trainers are handpicked from various industries to assist aspirants with practical insights into the field, thereby providing a comprehensive understanding of fundamentals and complex terminologies
FAQ's on CISM Certification Training in Jekabpils
Unichrone's CISM Exam Prep Training is a guaranteed path for individuals aspiring to become Certified Information Security Manager.
Employ
Utilize your abilities
Pursuing CISM Certification offered by ISACA trains professionals to be industry-ready. As a result, Certified Information Security Manager Certification holders in Jekabpils showcase their potential in applying their skills while managing the information security system.
Achieve
Stumble upon prospects
Individuals pursuing a career in information security can master the latest techniques applicable in information security through CISM Certification. Furthermore, CISM professionals in Jekabpils can easily look for higher positions in the organization and land their dream jobs.
Invest
Amplify your gains
CISM Certification is one of the distinguished credentials offered by ISACA in the field of information security. Professionals who meet the requirements and acquire CISM Certification in Jekabpils can amplify their gains when compared to their counterparts in the field.
Advance
Boost individual growth
ISACA's CISM Certification is designed to offer professional growth as well as personal development for individuals. As a result, while taking up CISM Certification, professionals in Jekabpils master certain soft skills that assist in managing the information security team.
Our Clients