Certified Associate in Project Management
Project Management Institute's Certified Associate in Project Management in Pardubice Czechia is a certification awarded to individuals who have just chosen to start their PM career. The CAPM Certification demonstrates an individual's understanding of the fundamentals of project management which is vital for playing the role of project professionals. Having adequate knowledge of PM through CAPM Certification Training course helps individuals in performing day-to-day activities easily. The topics covered during CAPM Training course in Pardubice is aligned with PMBOK Guide- 7th Edition, as specified in CAPM Exam Content Outline.

CAPM Certification Training in Pardubice Czechia
CAPM Training in Pardubice is ideal for professionals such as Project Executives, Project Managers, Team Members, Project Leaders and Functional Managers. CAPM Certification aspirants are required to meet the eligibility requirements before applying for CAPM Exam. The basic criteria set for individuals of Certified Associate In Project Management certification is to have a secondary degree and 23 contact hours of formal project management education. As a result, CAPM Certification can be pursued by individuals willing to further their career in project management. On attending the CAPM Certification training course, individuals gain 23 contact hours which can be submitted while applying for the CAPM Exam.
Significance of a CAPM Certification Training
With the project management sector flourishing, the significance of CAPM Certification is well realized. Individuals with such accreditation catch the eye of employers waiting for them with befitting roles. The amount of energy and time invested in preparing for the certification pays off for a lifetime. Certified professionals gain the freedom of switching roles as per the demands of the organization.
Key Features of CAPM Certification Training in Pardubice
Unichrone offers CAPM Exam Prep course in Pardubice through interactive sessions conducted by qualified trainers having vast knowledge in the field of project management. During CAPM Exam Prep course, candidates have access to training material, case studies, practical exercises, and mock tests that aid in preparation for CAPM Exam. Experts having experience in the field of project management give insights about the real-life situations occurring within the organizations during CAPM Exam Prep course. This in turn helps individuals to gain hands-on experience of managing projects. The CAPM Certification Training by Unichrone in Pardubice can be taken from the comfort of home/office or by attending live online instructor-led sessions.
2 Day Interactive Instructor –led Online Classroom or Group Training in Pardubice Czechia
Course study materials designed by subject matter experts
Mock Tests to prepare in a best way
Highly qualified, expert trainers with vast industrial experience
Get 23 hours contact hours(PDU's) Certificate
Enrich with Industry best practices and case studies and present trends
CAPM® Training Course adhered with PMI International Standards
End-to-end support via phone, mail, and chat
Convenient Weekday/Weekend CAPM Training Course schedule in Pardubice Czechia
Corporate Group Training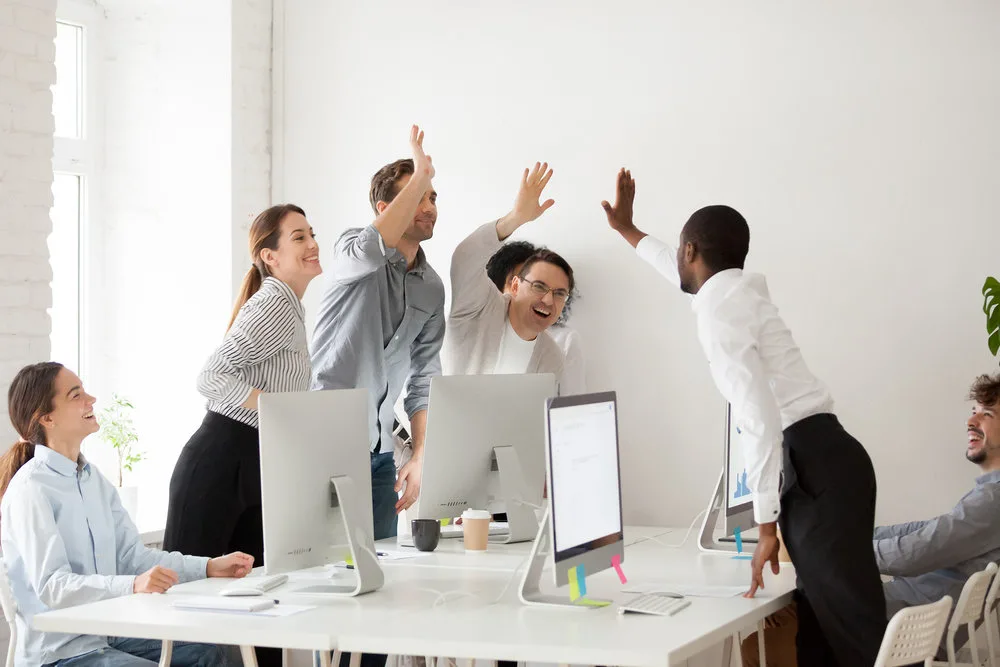 Customized Training
Live Instructor-led
Onsite/Online
Flexible Dates
Request for Corporate Group Training
CAPM Exam Format
Exam Name
Certified Associate in Project Management (CAPM)
Exam Cost
For USD 225 for PMI members and USD 300 for non-members
Exam Format
Multiple Choice
Total Questions
150 Questions
Passing Score
Determined by Psychometric analysis
Exam Duration
3 Hours
CAPM Test Center in Pardubice
Pearsonvue Test Center
CAPM Certification Benefits
Higher Salary
With this renowned credential, aspirants earn higher salary packages when compared to non-certified professionals in the field
Individual accomplishments
Aspirants can look for higher career prospects at an early stage in their life with the most esteemed certification
Gain credibility
Owning the certification makes it easier to earn the trust and respect of professionals working in the same field
Rigorous study plan
The course content is prescribed as per the exam requirements, covering the necessary topics to ace the exam in the first attempt
Diverse job roles
Attaining the certification enhances the spirit of individuals to pursue diverse job roles in the organization
Sophisticated skillset
With this certification, individuals acquire refined skills and techniques required to play their part in an organization
CAPM Course Curriculum
Agile Frameworks/Methodologies

Topics

· Using adaptive approach
· Project iterations
· Project controls for adaptive projects
· Components of adaptive plan
· Prepare and execute task management steps
Business Analysis Frameworks

Topics

· BA roles and reponsibilities
· Stakeholder communication
· Understand requirements gathering approach
· Product roadmaps
· Project methodologies and BA processes
Training Schedule and Fees
Interactive Live Online Sessions (Instructor-led)
Public Classroom Training in Pardubice Please check availability with our staff before enroling for Classroom
Frequently Asked Questions
What topics are covered in CAPM Certification Training?
While pursuing CAPM Certification Training, individuals are introduced to project management, project framework, management of integration, scope, time, cost, quality, human resources, procurement, and risk.
How is an online CAPM Training session conducted in Pardubice?
The online mode of CAPM training is conducted live, wherein experts train individuals by using digital platforms. Individuals are free to clear their doubts regarding the concepts in real-time during the course of CAPM Training.
What are the benefits of CAPM Certification Training course?
Individuals who undergo CAPM Training course gain an in-depth understanding of different project-related concepts and hands-on experience of managing project tasks. Unichrone offers CAPM Training course which is according to the content outline, thereby, assisting individuals to clear CAPM exam in their first attempt.
How can I acquire PDUs for CAPM Certification Training?
A total of 15 PDUs have to be acquired in order to renew CAPM certification at the end of three years from the date of the first attempt of the exam. Out of 15 PDUs, 9 have to be from the education category and 6 from the giving back category. In the education category, CAPM professionals are required to earn atleast 2 PDUs from technical, leadership, and strategic areas of the talent triangle.
Is CAPM practice test provided during CAPM Training course?
On completion of CAPM Training course, candidates can take up the mock tests to determine their readiness for CAPM Exam and continue with their preparation as required to earn CAPM certification.
Should I invest time and money for CAPM Training in Pardubice?
Opting for this training is the real investment that certainly pays off. It is the grooming period that every project management employee must undergo. The training course by Unichrome is just right for individuals to learn through practical and theoretical lessons.
Does Unichrone provide CAPM Training only on weekdays?
One of the advantages of choosing Unichrone's CAPM Training course is its flexible timing for working individuals. Attendees get to choose between weekend and weekday classes at their convenience. In addition, candidates can take up live online or in-classroom training methods.
Which skills are acquired through the CAPM Training in Pardubice?
From managing human resources to quality, the skills of handling every facet of project management are learned. This training reveals the secrets to tactfully dealing with a project from start to end. Professionals are taught to implement the processes for achieving the project owner/ company's desired results.
What is the CAPM Exam format?
The CAPM exam consists of 150 questions of multiple choice. Out of these 15 questions are considered as pretest questions which do not affect the actual score of the examination.
What is the duration of the CAPM Exam?
The CAPM exam is conducted for a period of 3 hours. The marks are allotted based on psychometric analysis. Candidates are required to score minimum marks in order to obtain the CAPM Certification.
What is covered in CAPM syllabus set by PMI?
The CAPM syllabus is according to the CAPM Exam Content outline. Currently, CAPM Exam is based on the PMBOK Guide-7th Edition which focuses on 5 process groups and 10 knowledge areas.
Who should register for CAPM Exam in Pardubice?
Individuals playing the role of project team members, functional managers, team leaders, and any individual who wants to start his/her career in project management.
What is the minimum percentage needed to pass the CAPM Exam?
Evaluation of the exam is done on the basis of psychometric analysis. Higher the marks obtained, better are the chances of rising in one's project management career. There isn't any particular estimation of percentage required to pass.
Is the CAPM Exam in Pardubice changing in 2022?
The exam is about to undergo certain changes in 2022 but nothing has been decided by PMI, so far. For the time being, the sixth edition of the PMBOK Guide needs to be followed for preparing. Unichrone helps the candidate to stay updated with even the slightest modifications done by PMI.
What is the ideal routine to prepare for the CAPM Exam?
To get through each answer smoothly, especially the numerical problems, sincere preparation is essential. Based on the available time in both the work and weekdays, individuals need to plan. 1 to 2 months duration is generally the suitable duration for CAPM Exam preparation.
Is Unichrone good for CAPM Exam prep?
From theory to practical, Unichrone makes the best possible arrangement in getting the candidate ready for the exam. Interaction with seasoned trainers not only educates but also boosts the examinee's confidence.
How to apply for CAPM Exam in Pardubice ?
The PMI website has to be visited to read through the exam eligibility in the handbook provided there. Both offline and online form filling modes are available. A 90-day form filling time is provided for editing any of the details entered. The examinee has to fill in the information asked by PMI. This includes contact, education, full-time work experience in the same domain, and the educational details related to it. Application review by PMI gets over by 5 to 10 days. Once the application gets approved, the candidate has to make the payment and schedule the exam.
When can the CAPM Exam date be scheduled?
After the candidate has paid for the application, a confirmation number is received for scheduling the exam date. Instructions are available on the website for a selection of the nearest exam center, as well. These can be accessed by logging into the PMI account created at the time of registering, earlier.
Is it very hard to crack the CAPM Exam?
Getting through the CAPM Exam is no rocket science. The high standards of exam eligibility bring the candidate halfway to the goal. Unichrone's sheer guidance and systematic studying help in covering the remaining journey.
How effective is the CAPM Exam for being a project analyst?
While preparing for this exam, the candidate learns the tactics of handling project analysis operations. This makes the individual suitable for grabbing the role when looked out for by employer organizations.
Is self-paced learning enough to pass a CAPM Exam?
Self-paced learning is a must but it isn't adequate for knowing the concepts needed to answer the questions. Only experts in this field can lead in the direction of making one's efforts fruitful, as is done by Unichrone.
Is the CAPM Exam an entry ticket to the Project Management world?
This exam is undoubtedly the door to the constantly flourishing world of project management. Apart from making them qualified for this domain, it also enables the fresher with the knowledge of an expert.
Why do I need CAPM Certification in Pardubice?
Certified Associate in Project Management certification is awarded to individuals who can showcase their understanding of fundamental concepts related to project management. The certification is universally recognized which makes it easier for organizations to hire CAPM certified professionals for handling their projects.
What are the CAPM certification requirements to be met by individuals?
Individuals aspiring to earn CAPM Certification must fulfill the following requirements:

Own a secondary degree or global equivalent.
Complete 23 hours of project management education before applying for CAPM Exam.
On fulfilling these requirements, individuals can fill the application form on the PMI website.
What is the CAPM Certification cost in Pardubice?
The costs associated with CAPM certification are as follows:
CAPM Exam Price Blueprint
Fee Structure
PMI-Member
Non PMI-Member
CAPM Exam Fee
US $225
US $300
CAPM Re-Examination Fee
US $150
US $200
Certification Renewal Fee
US $60
US $150
How will I benefit from CAPM Certification?
CAPM certification is globally recognized and is considered the universal language of project management. As a result, individuals owning this certification are instantly hired by organizations from all over the world and are offered higher salary packages. Also, professionals certified with CAPM are respected among their peers.
What is the average salary of a Certified Associate In Project Management?
The average annual salary of a Certified Associate in Project Management with less than one year of experience in project management is $51,000.
What role can I pursue on obtaining CAPM certification?
Individuals who have obtained CAPM Certification can pursue the roles of associate project manager, project team member, project executives, project leaders, and project coordinators.
Does a CAPM Certification expire?
3 Years is the validity period for the CAPM Certification after it is obtained. On the expiry of this term, the candidate needs to gain 15 Professional Development Units. This process has to be repeated for maintaining the certification.
Why do I need to get 23 contact hours for CAPM Certification in Pardubice ?
These contact hours prove the candidate's interest, dedication, experience, and capability in project management. Unichrone provides all of these within the structure of CAPM Training hosted through experts.
Can the CAPM Certification be attached to my name?
This certification can be attached to an individual's name only till the time it is valid. In order to flaunt it forever, renewing the certification is necessary. It can be included in a personal email signature, business card, letterhead, or website. No domain, company, or product name can display this certification in its name.
Does a CAPM Certification in Pardubice give global recognition?
Being respected globally, this certification takes one's project management career a long way. The candidate acquires an impressive and more credible resume to assure the hiring faculty of any organization.
Is a CAPM Certification necessary to become an Associate Project Manager?
The full form of CAPM (Certified Associate in Project Management) implies its role in acquiring this job profile. It confirms one's ability to hold this position and fulfill its responsibilities successfully.
Is CAPM Certification easier to access than PMP?
A CAPM Certification is more affordable and accessible than PMP. Besides, it can be attained in relatively less time by entry-level professionals, as well. It is a boost for freshers in this domain and an assurance for hirers to trust in them.
Why is it necessary to earn PDUs for a CAPM Certification?
PDUs (Professional Development Units) are proof that the candidate is staying updated with relevant project management education. Work experience isn't sufficient to master this profession. These credit points are mandatory for even maintaining the certification so that professionals keep upgrading their knowledge.
CAPM Examination Procedure
PREPARE
Attend intense 2 day CAPM Training offered by Unichrone. Fulfil all the requirements specified by the PMI before the examination.
APPLY
Apply for the CAPM Exam, conducted by PMI, whilst filling up all necessary details. Choose the suitable date for the exam after paying the exam fees post audit clearance if any from PMI.
ACQUIRE
Get certified CAPM after clearing the exam. You will receive an email confirming the status, after which you can check the PMI registry for inlcusion of your name.

Kenneth Beard
Project Manager
Very engaging course with real world context and wonderful examples. Helped to expand my knowledge as a direct result of it.

Tom Eeartman
Head-Supplier Management
Super awesome faculty! The best part of the training was lots of real time case studies and interactive sessions. Learnt many new concepts.

Pavit Kenth
Technical Director MCI Ltd
Interesting, Focused, Real life case studies. The material was a comprehensive presentation of Lean principles and Six Sigma.

Saad Alsheddi
Head Of Operations
Really interesting, a lot of knowledge about processes, in many areas and departments, helped to understand the subjects easily.

Jernej Hercog
Manager-Engineering Services
I opted for Instructor led Online Session. The training was very well executed. It was awesome and exceeded my expectations.
Register for a free session with our trainer
Faculty and Mentors
Our certified and highly experienced trainers are handpicked from various industries to assist aspirants with practical insights into the field, thereby providing a comprehensive understanding of fundamentals and complex terminologies
FAQ's on CAPM Certification Training in Pardubice
Unichrone's CAPM Exam Prep training is a guaranteed path for individuals aspiring to become Project Management Professionals with no experience.
Enhance
Increase career prospects
CAPM Certification is internationally recognized by organizations operating across various industries. Professionals interested in becoming Certified Associate in Project Management in Pardubice can look for jobs at higher positions beyond the borders of their home country.
Reach
Associate with peers
Professionals owning CAPM Certification offered by Project Management Institute in Pardubice get a chance to meet their peers in the field of project management. Associating with peers and senior professionals in the field assists in furthering career prospects.
Develop
Personal Growth
Pursuing CAPM Certification helps individuals to build their leadership skills and strengthen their skills to solve any kind of problem. Holders of CAPM Certification in Pardubice are trained to lead and direct the project team in handling complex projects.
Demonstrate
Gain practical experience
Taking up CAPM Certification helps professionals to acquire the needed experience to manage different kinds of projects. Professionals aspiring to be Certified Associate in Project Management in Pardubice gain hands-on experience through real-life examples.
Our Clients