Is it wise to pursue a career in Project Management?
Project management is one of the fastest-growing and widely recognized professions. Concepts of project management, including scheduling, risk management, budgeting, stakeholder management, etc., are applicable across sectors. This has entitled project managers to be in great demand across a wide range of sectors. High demand for PMP-certified project managers has enabled organizations to offer highly attractive packages. In addition modern project management skills are pliable which allows project managers to transition into new industries and sectors easily.
PMP Certification Training
The PMP Certification is an internationally recognized, rigorous, education-based experience-based, and examination-based certification that is provided by PMI. It also ensures that individuals comprehend project management techniques, systems, strategies, and practices by introducing them to the newest project management trends. Owning PMP Certification can help candidates advance their careers by allowing them to apply for high positions at the most prestigious organization globally. In addition, this enables individuals to advance their knowledge and abilities in the field of project management. Furthermore, being PMP-certified raises the market worth of professionals in the field.
Project managers who complete PMP Certification Training have a solid knowledge of fundamental project management principles, techniques, and tools along with broader sense of PMBOK. This will assist candidates in creating a solid project plan, identifying the project's stakeholders, or managing the risks associated with the project. PMP Prep is associated with the most recent PMP Exam Content Outline, which provides aspirants with a deep understanding of the project management topics emphasized in the PMBOK Guide - 7th Edition. Additionally, the PMP Course equips trainees with both hard and soft skills, such as time management, teamwork, leadership, organization, and communication.
Key Features of PMP Certification Training
PMP boot camp empowers Project Managers to manage the project more efficiently and effectively throughout the Project Management Life Cycle. Through real-world activities, case studies, group discussions, and mock exams, PMP Exam candidates get a thorough grasp of project management. Project management training helps trainees obtain 35 contact hours, which is required to take the PMP exam. It also enables professionals to ace the PMP interview with ease. Unichrone provides live online instructor-led and in-classroom methods of PMP Training Course for individuals located in various countries thereby, assisting professionals in the field.
4 Day Interactive Instructor–led Online Classroom or Group PMP Certification Training
Highly qualified & expert PMP trainers with vast experience
PMP Training Course adhered with International Standards & PMBOK7
PMP Training study materials designed by subject matter experts
Get 35 hours contact hours(PDU's) Certificate
End-to-end support via phone, mail, and chat
PMP Training Mock Tests to prepare in a best way
Enrich with Industry best practices and case studies and present trends
Convenient Weekday/Weekend PMP Training Course schedule
Corporate Group Training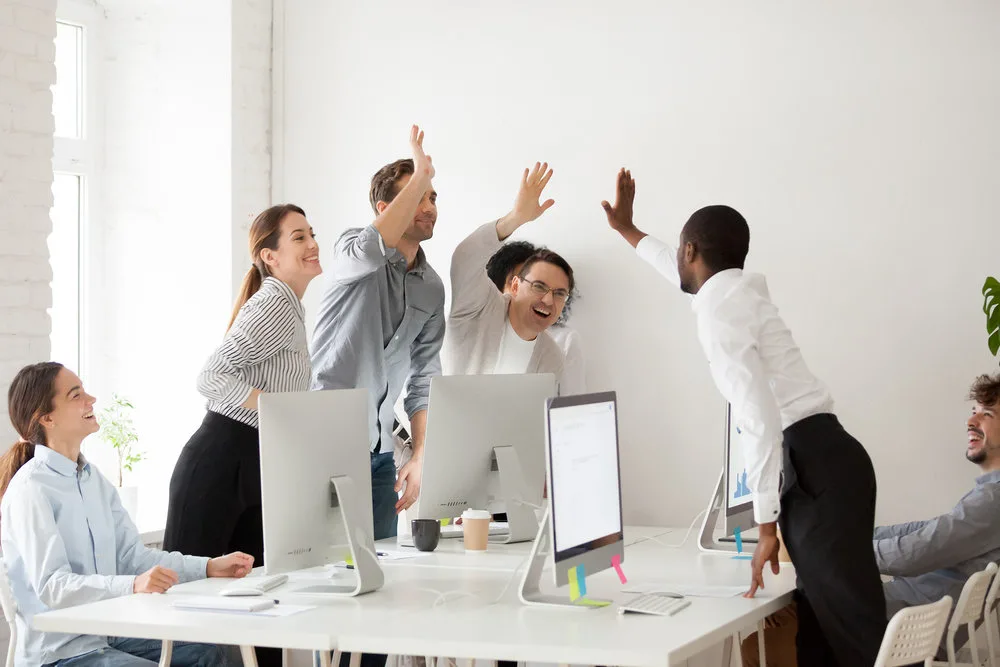 Customized Training
Live Instructor-led
Onsite / Online
Flexible Dates
Request for Corporate Group Training
PMP® Exam Format
Exam Name
Project Management Professional (PMP®)
Exam Cost
For PMI members USD 405 and For non-members USD 555
Exam Format
Multiple Choice, Multiple responses, matching, hotspot and limited fill-in-the-blank
Total Questions
180 Questions
Passing Score
Determined by Psychometric analysis
Exam Duration
230 Minutes
PMP Test Center
Pearsonvue Test Center
PMP Course Curriculum
1.Introduction to Project Management

Topics

· What is PMI?
· What is the PMBOK® Guide?
· Evolution of the Project Management Institute
· Certifications offered by the PMI®
· PMI® contact resources
· What is PMP?

2.Creating a High-Performing Team

Topics

· Build a team
· Define team ground rules
· Negotiate project agreements
· Empower team members and stakeholders
· Train team members and stakeholders
· Engage and support virtual teams
· Build shared understanding about a project

3.Starting the Project

Topics

· Determine appropriate project methodology
· Methods and Practices
· Plan and manage scope
· Plan and manage budget and resources
· Plan and manage schedule
· Plan and manage quality of products, deliverables
· Integrate project planning activities
· Plan and manage procurement
· Establish project governance structure
· Plan and manage project/phase closure
4.Doing the Work

Topics

· Execute project to deliver business value
· Manage communications
· Engage stakeholders
· Create project artifacts
· Manage project changes
· Manage project issues
· Ensure knowledge transfer for project continuity

5.Keeping the Team on Track

Topics

· Lead a team
· Support team performance
· Address and remove obstacles and blockers
· Manage conflict
· Collaborate with stakeholders
· Mentor relevant stakeholders
· Apply Emotional Intelligence to promote team performance

6.Keeping the Business in Mind

Topics

· Manage compliance requirements
· Evaluate and deliver project benefits and value
· Evaluate and address internal and external business environment changes
· Support organizational change
· Employ continuous process improvement
7.PMP Examination Preparation

Topics

· PMP Exam Preparation
· Sample Questions
· Tricky Test Questions
· Exam Tips and Tricks
· PMP Application Assistance
PMP Certification Benefits
Frequently Asked Questions
What is Project Management?
Project management describes the specific set of skills, tools, and techniques used to deliver outcomes. Every project is designed to create value for customers in the form of products, services, or results. Presently, the evolution of project management has resulted in its application to various industries such as information technology, construction, businesses, entertainment, and so on.
Why do we need Project Management?
The absence of project management discipline affects project-related tasks to a great extent. Professionals will not be able to lead projects, avoid conflicts, or mitigate risks without project management. Hence, project management as a discipline and profession is in huge demand by organizations residing in various countries.
What is PMP Certification?
PMP Certification is PMI's benchmark credential for individuals pursuing a career in project management. Owning this credential signifies that project management professionals are competent to work in any industry and apply any methodology. In addition, hiring such professionals enhances the reputation of the organization.
Which the best Project Management Course offered by Unichrone?
Unichrone offers PMP Certification Training is hosted through expert trainers. During the session, trainers engage candidates in practical exercises which helps in understanding the concepts better. At the end of the training course, aspirants can take mock tests and know their level of preparation for PMP Exam.
What certification would the candidate get post-PMP course?
Yes, on completion of PMP Training, aspirants will receive a course completion certificate. This can be submitted to PMI while fulfilling the eligibility criteria set for PMP Certification.
How do PMP Training objectives benefit me?
Individuals who enroll in PMP Training course will be able to:

Apply best practices of project management
Build an efficient project team and assign tasks accordingly
Assess the project risks and mitigate them
Instil proper communication channels
Monitor and control the project work undertaken
What is online PMP Certification Training?
Unichrone provides live online instructor-led training for aspirants enrolling in the PMP Course across the globe. The trainer and aspirants log in at the same time wherein the training sessions are held virtually. Online PMP Training sessions are designed to enhance the interaction between the trainer and candidates.
Is the PMP Training Course based on PMBOK 7th Edition?
Yes, the PMP Training Course is based on PMBOK Guide 7th edition.
Who can do the PMI-PMP Certification Course?
IT project managers, project managers, associate project managers, project leaders, project coordinators, project sponsors, project team members, and any individual who satisfies the PMP Certification requirements can enroll in PMP Certification Training.
What is the weightage for PMP Certification Course questions from each domain?
The Weightage for PMP Certification Course questions from each domain released by PMI are as follows
People: 42%
Process: 50%
Business Environment: 8%
Aspirants are required to answer 180 questions in the form of multiple-choice, multiple responses, matching, and fill-in-the-blank within 230 minutes.
What are the PMP Course passing marks?
The score of PMP Exam is evaluated through psychometric analysis. In simple terms, the easy questions are awarded higher passing scores, while the difficult questions are awarded easier passing scores. As a result, it is difficult to determine the minimum score required to pass PMP Exam.
How many times can I retake the PMP Exam?
If an aspirant has failed to clear the PMP Exam in the first attempt, he/she can retake the exam for a maximum of 3 times.
What is the re-examination fee for PMP Exam?
The re-exam fee for PMP Certification is set at USD 275 for PMI members and USD 375 for non-members.
What books should I refer to while prepping for PMP Exam?
PMBOK Guide 7th edition released by PMI is the first most preferred book by PMP aspirants. The other reference books are as follows:

The PMP Exam by Andy Crowe
Head First PMP by Jennifer Greene and Andrew Stellman
PMP Exam Prep Simplified by Andrew Ramdayal
How to register for PMP Exam?
Aspirants of PMP Certification can register and apply for the PMP exam on the PMI website.
How to obtain PMP Certificate on completing the examination?
Aspirants who have passed the PMP Exam can apply for certification on the PMI website. It may take 4-6 weeks to acquire the certification and see your name added to the PMI registry.
Do you assist with PMP Certification Exam application process?
Yes, we provide assistance for aspirants while applying for PMP Exam. From the step of enrolling with Unichrone, we help aspirants to navigate through the whole process of earning the PMP Certification. An expert will guide you to go through the PMP Exam Procedure, ensuring your focus remains on exam success.
What is the exam fee for the PMP Course Exam?
Exam fee for the PMP Course Exam is USD 405 for PMI members and USD 555 for non-members.
What is qualified as PMP experience according to PMI?
The experience requirements for PMP Certification are as follows:
A 4-year degree
36 months of experience in leading projects
35 hours of project management education
Or

High-school diploma or associate degree
60 months of experience in leading projects
35 hours of project management education
How to get a PMP Certification?
Individuals pursuing a PMP Certification need to take the following steps:
Confirm their eligibility
Register on the PMI website
Undergo 35 hours of PMP Training course offered by Unichrone
Apply for PMP Exam on PMI website
Pay the exam fee applicable - USD 405 for PMI members and USD 555 for non-members
Prepare for the exam
Attempt the exam and score necessary minimum scores to obtain the certification
What exposure will project managers get with PMP Certification?
Project managers certified with PMP earn global recognition. This boosts their credibility among their peers as well as senior professionals in the field. Also, professionals owning PMP Certification stand out from the crowd of non-certified counterparts. This makes it easier for organizations to hire such certified professionals.
How long does it take to become eligible for the PMP Course Exam?
Aspirants need to meet the experience requirements set by PMI along with 35 hours of project management education. On initiating the application process the aspirants may or may not have to be part of the audit process. Thereafter, aspirants are required to attempt the exam and score minimum parks to obtain the certification of PMP. There is no specific time period set for earning the credential as it depends on the preparation level of aspirants.
How much does PMP Certification cost?
Individuals tend to incur the following PMP Certification costs:
PMP® Exam Price Blueprint
Fee Structure
PMI-Member
Non PMI-Member
PMP Exam Fee
US $405
US $555
PMP Re-Examination Fee
US $275
US $375
Certification Renewal Fee
US $60
US $150
What next after PMP Certification?
Attaining PMP Certification entitles individuals to apply for higher positions in the current organization. Project Management Professionals can also pursue other PMI Certifications like PMI-PBA, PMI-RMP, PgMP, and PMI-ACP.
What is the process for PMP Certification Course?
PMP Certification Course process includes:
Professionals are required to meet eligibility requirements set by PMI. Following that, they have to fulfil the application requirements within 90 days of the start of the application.
PMI will review the application for the PMP Exam within five days of submission.
If application is selected for the audit process, undergo the steps within 90 days of getting the email.
After getting application approval from PMI, candidates have to make payment for the application process and schedule for the exam.
Choose the examination date within one year of application approval.
The certification cycle starts from the day the candidate clears the PMP Exam.
The candidate should maintain 60 PDUs in three years for certificate renewal.
After three years, candidate should renew the certificate by submitting the 60 PDUs, filling out the application and paying the renewal fee for PMP Certification cost.
Credential suspension takes place if the candidate does not meet the condition to renew the certificate after three years.
PMP Examination Procedure
PREPARE
Go through the intense 4 day PMP Training offered by Unichrone. Fulfil all the requirements specified by the PMI before the examination.
APPLY
Apply for the PMP Exam, conducted by PMI, whilst filling up all necessary details including if any PMI Audit. Choose the suitable date for the exam after paying the exam fees.
ACQUIRE
Get certified PMP after clearing the exam. You will receive an email confirming the status, later you can check the PMI registry for inlcusion of your name.

Kenneth Beard
Project Manager
Very engaging course with real world context and wonderful examples. Helped to expand my knowledge as a direct result of it.

Tom Eeartman
Head-Supplier Management
Super awesome faculty! The best part of the training was lots of real time case studies and interactive sessions. Learnt many new concepts.

Pavit Kenth
Technical Director MCI Ltd
Interesting, Focused, Real life case studies. The material was a comprehensive presentation of Lean principles and Six Sigma.

Saad Alsheddi
Head Of Operations
Really interesting, a lot of knowledge about processes, in many areas and departments, helped to understand the subjects easily.

Jernej Hercog
Manager-Engineering Services
I opted for Instructor led Online Session. The training was very well executed. It was awesome and exceeded my expectations.
Register for a free session with our trainer
Faculty and Mentors
Our certified and highly experienced trainers are handpicked from various industries to assist aspirants with practical insights into the field, thereby providing a comprehensive understanding of fundamentals and complex terminologies
PMP Certification is recognized across the globe. This enables PMP candidates to apply for jobs in any industry and location. Adding the PMP Certification to the resume assists individuals to look for vacancies in higher positions within the current organization.
Yes, PMP Certificate increases professional's
salary
by 20 percent. The average annual salary of a PMP professional is USD 108,000 according to a recent survey conducted by payscale.
PMP aspirants may undergo an audit process to validate their credibility and maintain a high standard for certification programs. On submitting the application for PMP Exam, candidates agree to the PMI's terms and conditions. PMI randomly conducts an audit of only a certain percentage of applications received. Candidates will receive an email if their application is selected for audit along with necessary details.
Candidates will have 90 days to fulfill the necessary requirements specified by PMI. If the documents provided to PMI meet the criteria, then it takes only 5-7 business days for completing the audit process.
If an aspirant fails in the PMI audit, the certification department takes the necessary steps as the situation demands.
A Guide to the Project Management Body of Knowledge or the PMBOK Guide was released by PMI to assist trainees of PMP Certification. As project management has evolved over the years, PMBOK Guide is offered in various editions. The latest edition-PMBOK 7 was released in 2021. The PMP Exam focuses on the concepts introduced in PMBOK 7. The key areas highlighted in PMBOK 7 include:
8 Performance Domains
Tailoring
Models, Methods, and Artifacts
Value Driven System
Project Delivery Principles
Ideally, participants need to study about a month or more to equip themselves to clear the examination.
PMBOK Guide is designed to speak the universal language of project management. Currently, aspirants who are taking up PMP Exam in 2022, need to refer to the PMBOK Guide 7th edition.
PMI's CCR program assists certification holders in their educational and professional development process. The program focuses on enhancing the learning opportunities of PMI's PMP Certification holders. In addition, the CCR program provides a direction to relevant areas of study and helps in maintaining their global recognition.
PDU stands for Professional Development Units. PMI emphasizes on showcasing dedication to project management by pursuing learning activities relevant to the certification. As a result, PMP certification holders need to participate in activities that offer credits. These credits or PDUs are submitted at the end of the 3-year eligibility period. The PDUs are used as means to maintain the certification for project management professionals.
PMP Certification holders are required to submit 60
PDUs
every three years. The 60 PDUs need to be earned in the education category and giving back category. PMP Certification can be maintained and renewed for the next three years by submitting the 60 PDUs along with the renewal fee.
PMP Certification holders need not submit supporting documents while recording PDUs on the PMI website. However, it is suggested to keep the documents for at least a year, in case the application is randomly selected for audit.
The validity of PMP Certification is 3 years. On completing the 3-year cycle, certified PMP professionals need to showcase their commitment to the project management field. This is done by recording professional development units earned over the years in different categories.
Yes, PMP Certification trainees can take up the PMP Exam online. While registering for the exam, they can select online testing or centre-based testing and schedule the exam accordingly.
Incubate
Foster career growth
PMP Certification is designed to assist professionals in fostering their career growth. Individuals willing to enhance their career options and take up higher positions in the organization can pursue the certification of Project Management Professional provided by PMI.
Transpire
Get noticed
Project Management Institute's PMP Certification is recognized on a global scale. Professionals who meet the eligibility requirements and earn the certification of Project Management Professional get noticed among their peers in the project management field.
Manifest
Showcase your skills
PMP Certification offered by PMI is known to enhance the skillset of project professionals in the field. As a result, certified Project Management Professionals are trained to apply their knowledge and talents while managing complex projects.
Reward
Higher incentives
PMI's Project Management Professional (PMP) Certification is the elite credential offered to professionals in the field of project management, As a result, individuals owning the certification of PMP are offered higher incentives and other fringe benefits.
Our Global Clients