How Practical Is It To Pursue PMI ACP Certification In Biskra Algeria?
Acquiring PMI ACP Certification in Biskra Algeria portrays the advanced expertise of professionals to work in Agile environment. This credential by PMI is for professionals who work in agile teams or are implementing agile techniques. ACP Certification is globally recognized allowing professionals to receive higher salaries. Certified professionals become well-versed in Agile language. They are familiar with every stage of agile projects, thereby enhancing their demand. Agile Certified Practitioners assist organizations in completing projects within their proposed budgets. They cater to project needs by aligning with business objectives. Pursuing PMI ACP Certification in Biskra Algeria makes a professional get recognized by large corporations across the globe. Owning the Agile Certified Practitioner (ACP) Certification assists individuals to gain a comprehensive understanding of Agile methodology.
PMI-ACP Certification Training in Biskra Algeria
PMI ACP Training in Biskra Algeria instills functional flexibility in individuals. The course is designed to impart the necessary changes that an aspirant should adapt to while applying Agile. Trainees further learn to collaborate with project teams and choose the best Agile methodology for their project. They focus on the scope of possible positive changes in a project during its lifecycle. Trainees learn to make rapid progress in the field of project management. They can complete the various project phases in a relatively shorter time than usual. This saves their time for developing working prototypes and obtaining real time feedback.
Key Features of PMI-ACP Certification Training in Biskra
The advantages of PMI ACP Training are significant. Training enables individuals to generate the best results of projects. Organizations count on such professionals for the latter's emphasis on project feedback, development, and continuous planning. Professionals attending training learn to satisfy both project stakeholders and customers. They solely focus on continuous improvement and productivity. Communication takes over the application of tools and processes in agile methodology. Certified professionals focus more on consumer collaboration than on contract negotiation. They don't blindly stick to a plan but respond to changes. Taking the PMI ACP Exam in Biskra is a means of evaluating the skills derived from training.
3 Day Interactive Instructor–led Online Classroom or Group Training in Biskra Algeria
Course study materials designed by subject matter experts
Mock Tests to prepare in a best way
Highly qualified & expert trainers with vast experience
Get 21 hours contact hours(PDU's) Certificate
Enrich with Industry best practices and case studies and present trends
PMI-ACP Training Course adhered with PMI International Standards
End-to-end support via phone, mail, and chat
Convenient Weekday/Weekend PMI-ACP Training Course schedule in Biskra Algeria
Corporate Group Training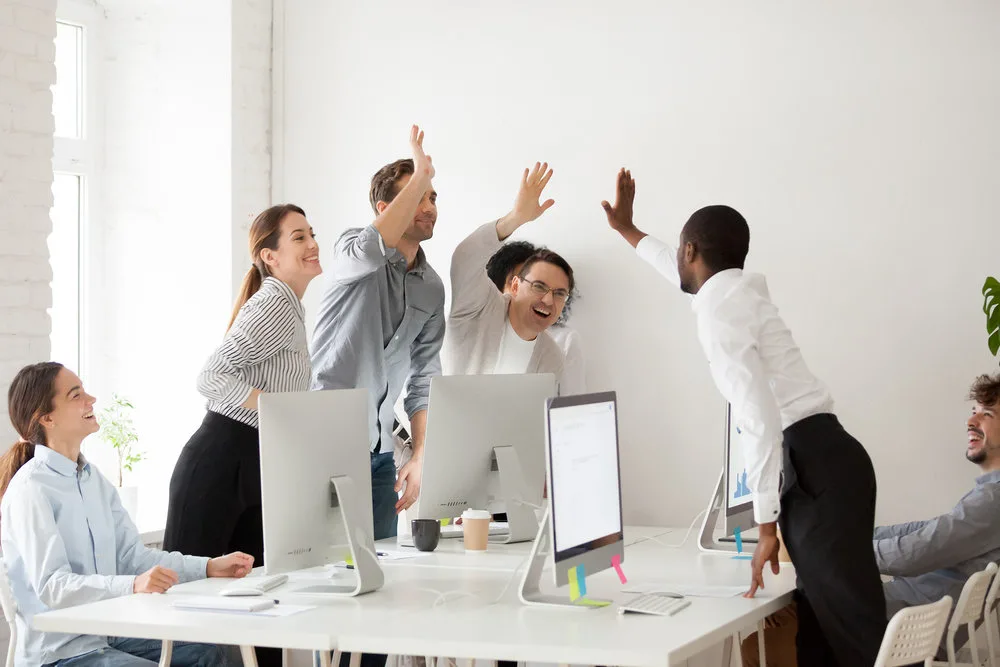 Customized Training
Live Instructor-led
Onsite/Online
Flexible Dates
Request for Corporate Group Training
PMI-ACP Exam Format
Exam Name
Project Management Institute Agile Certified Practitioner (PMI-ACP)
Exam Cost
$435 for member and $495 for non-member
Exam Format
Multiple Choice
Total Questions
120 Questions
Passing Score
Determined by Psychometric analysis
Exam Duration
180 minutes
PMI ACP Test Center in Biskra
Pearsonvue Test Center
PMI ACP Certification Benefits
Higher Salary
With this renowned credential, aspirants earn higher salary packages when compared to non-certified professionals in the field
Individual accomplishments
Aspirants can look for higher career prospects at an early stage in their life with the most esteemed certification
Gain credibility
Owning the certification makes it easier to earn the trust and respect of professionals working in the same field
Rigorous study plan
The course content is prescribed as per the exam requirements, covering the necessary topics to ace the exam in the first attempt
Diverse job roles
Attaining the certification enhances the spirit of individuals to pursue diverse job roles in the organization
Sophisticated skillset
With this certification, individuals acquire refined skills and techniques required to play their part in an organization
PMI-ACP Course Curriculum
11.Agile Metrics

Topics

· Metrics
· Velocity
· Cycle Time
· Earned Value Management
· Escape Defects

12.Process Improvement

Topics

· Value Stream Mapping
· Waste in Software Development
· Retrospectives
· Control limit
· Process Analysis
· Process improvements
· Failure modes
· Coach failure and success modes
· Process Tailoring
· Shu-Ha-Ri

13.Knowledge and Skills

Topics

· High Performance Team
· Coaching and Mentoring
· Stakeholder Management
· Team Motivation
· Self Assessment
· Knowledge Sharing
· Problem solving
· Facilitation method
· Participatory Decision Models
· Agile Contracting Methods
· Vendor Management
· Principles of System Thinking
· Incremental Delivery
· PMI's code of Ethics and Professional Conduct
Training Schedule and Fees
Interactive Live Online Sessions (Instructor-led)
Public Classroom Training in Biskra Please check availability with our staff before enroling for Classroom
Frequently Asked Questions
What is live online instructor-led ACP Training?
Unichrone offers different modes of training to individuals enrolling for PMI ACP Exam Prep course in Biskra. Individuals can take up the live online instructor-led method to attend the session at the comfort of their home or office.
How many PDUs will I earn through PMI ACP Training conducted in Biskra Algeria?
Candidates completing the PMI-ACP Exam Prep course in Biskra Algeria, will earn 21 contact hours.
Does the PMI ACP Training fee include the exam fee?
No, the ACP exam fee is not included in the cost incurred for ACP Training sessions offered by Unichrone.
Why choose Unichrone for PMI ACP Training in Biskra Algeria?
Unichrone offers flexible modes of training in Biskra Algeria. Highly qualified trainers having experience in applying the agile approach assist in giving insights to candidates. Engaging participants in practical exercises assists in understanding the concepts better and clear the PMI ACP Exam in the first attempt.
What are the objectives of PMI ACP Training?
Undergoing PMI ACP Certification Training helps candidates to:
Apply the agile mindset while managing agile projects
Effectively manage all the tasks of the project by breaking down the processes
Gain an in-depth understanding of value-driven delivery
Apply different methods of agile based on the complexity of the project
Learn the advanced tools and techniques to detect problems and derive solutions
Is it worth investing time in PMI-ACP Training in Biskra ?
Extensive training is offered by Unichrone, which is worth the investment of time. Candidates becomes familiar with every possible agile technique and principle. Besides, they learn the art of clearing the exam at the first shot.
Can the PMI-ACP Training be taken on weekends?
Those undertaking PMI ACP Training are mostly working professionals. To adjust to their time available for learning, Unichrone also conducts the training on weekends. Individuals may also opt for its weekday classes as per their suitability.
How is PMI ACP Exam conducted in Biskra Algeria?
The PMI ACP Exam consists of 120 multiple-choice questions. The exam is hosted for 3 hours in Biskra Algeria. Each candidate is required to secure minimum marks in the ACP Certification Exam to earn the certification.
How much cost will an individual incur for attending PMI ACP Certification Exam?
An individual who is a member of PMI incurs a cost of USD 435 while attempting ACP Exam. Individuals who are not members of PMI incur a cost of USD 495 while taking up the exam.
What are the topics covered in PMI ACP Exam?
The major domains covered in PMI-ACP Exam along with their weightage are as follows:
Agile principles and mindset – 16%
Value-driven delivery – 20%
Team performance - 16%
Adaptive learning - 12%
Problem detection and resolution - 10%
Continuous improvement - 9%
What is the difficulty level of the PMI-ACP Exam?
PMI ACP Exam is comparatively less difficult but to clear it at the first attempt still remains a challenge. Unichrone's training course is just right for the candidate to gather practical experience in deploying agile tools.
Can I apply for PMI-ACP Exam if I fail in the first attempt?
Yes, individuals are allowed to reattempt the ACP Exam 3 times during the one-year eligibility period. For re-examination, a PMI member incurs a cost of $335 and a non-member incurs a cost of $395.
Can the online application for the PMI-ACP Exam in Biskra Algeria can be cancelled once it has been entered?
An applicant cannot cancel the filling up the PMI ACP Exam form once it has been started online. The application can be saved in an unfinished state and completed within 90 days. Email reminders are received for submitting the application.
What needs to be submitted as supporting documentation for the PMI-ACP Exam application?
If the ACP Exam application is chosen for audit then the candidate would be asked to provide supporting documentation. This includes registration letters provided by training institutes attended for previous courses. Signatures of managers or supervisors of the projects previously worked for can also be submitted.
When does the eligibility period start for taking the PMI-ACP Exam in Biskra Algeria?
An aspirant becomes eligible for taking the ACP Exam anytime during a year. This eligibility period is counted from the day the application audit is done. The candidate can continue with the certification process only after fulfilling the application audit requirements.
In how many languages can the PMI-ACP Exam be taken?
The medium of instruction for ACP Exam is available in other languages apart from English. These are namely, Spanish, Korean, Japanese, Arabic, Portuguese, and Brazilian. Examinees must select their preferred language of these 6, if any, while scheduling the exam.
Can the candidate wait for one whole year to schedule the PMI-ACP Exam date in Biskra Algeria?
Candidates are advised to choose the exam date right after their application acceptance. PMI offers a duration of a year to schedule, and take the test. It is safe to schedule the ACP Exam 3 months before the term expires. PMI recommends that you schedule the examination as soon as you select a date, and at least three months before the expiration of your eligibility period.
Is the PMI-ACP Exam too tough?
The ACP Exam paper contains questions created by experts in the agile discipline. None of the questions are irrelevant to the current agile topics. Thus, it is evident that a high standard is maintained in forming the question paper. It can be cracked easily by taking the well-structured training program of Unichrone. All the questions on the examination have been written and extensively reviewed by qualified agile subject matter experts and are supported by currently published references in agile topics.
What is the Agile approach?
Agile approach is one of the new project management methods which follows iterative processes. The approach was introduced on discovering that the traditional approach cannot be applied to all kinds of projects. Following the agile approach assists organizations to apply the agile manifesto while handling projects and achieving desired project success rate.
Who can be an Agile Certified Practitioner in Biskra Algeria?
Project managers, team leaders, product owners, developers, Scrum masters, scrum team leaders, IT managers, and individuals who satisfy the eligibility criteria can become Agile Certified Practitioners (ACP) in Biskra Algeria.
Is there any requirement to be fulfilled for PMI ACP Certification in Biskra Algeria?
Yes, there are requirements and aspirants need to eligible for the PMI ACP Certification, that are:
Secondary degree
12 months of general project management experience
8 months of agile project management experience
21 contact hours of training in Agile practices.
How do I become an Agile Certified Practitioner?
Candidates pursuing agile certified practitioner need to follow the following steps:
Gain experience in project management
Enroll for Agile Certified Practitioner Training sessions offered by Unichrone
Apply for the PMI-ACP Exam on PMI website
Attempt and secure minimum passing marks in the exam
Apply for PMI ACP certification on PMI website by paying a nominal fee.
What is the validity of PMI-ACP Certification in Biskra Algeria?
The PMI-ACP Certification provided in Biskra Algeria is valid for a period of 3 years. Candidates are required to earn 30 PDUs in the education and giving back category and pay renewal fees for maintaining the certification.
What benefits will I receive from being Agile Certified Practitioner?
On earning the PMI ACP Certification, professionals gain credibility among their peers in the project management community. A recent survey unveiled that Agile Certified Practitioners earn higher salary packages than their non-certified counterparts. Furthermore, organizations look for individuals with ACP Certification to manage their agile projects. As a result, professionals can look for career opportunities internationally.
What does a PMI-ACP Certification demonstrate to the employers?
This certification reveals an individual's professionalism in the agile project management techniques that gains the employer's attention. Such an employee can be relied on by the organization.
What impact does the PMI-ACP Certification have on a CV?
The exam taken to attain this certification is an appropriate evaluation of the candidate's ability to execute agile practices. This exam measures the individual's expertise in using those techniques in real situations.
When is the PMI-ACP Certification in Biskra Algeria received on clearing the exam?
Once the exam is cleared, the candidate has to wait for a period of 6 to 8 weeks. The ACP Certification is received after this period. A congratulatory letter and certification renewing instructions are also offered.
Why are professionals with PMI-ACP Certification preferred over the non-certified ones?
Only certified professionals have a complete grip of the agile methodologies. These include Extreme Programming, Kanban, Scrum, TDD, Lean, ATDD, and many more. Organizations mainly look for those who possess foundational skills in these.
What does the PMI-ACP Certification indicate?
This certification solely focuses on the individual's knowledge of agile techniques and skills of implementing them. It is proof of a professional's talent in earning an agile practitioner's role and scaling heights.
Does PMI ACP Training in Biskra Algeria help in cracking job interviews?
Individuals attending training, stay ahead of others in PMI ACP Interview rounds. They sound articulate and confident in expressing their knowledge of Agile principles and their appropriate applications.
PMI ACP Examination Procedure
PREPARE
Attend intense 3 day PMI-ACP Training offered by Unichrone. Fulfil all the requirements specified by the PMI before the examination.
APPLY
Apply for the PMI-ACP Exam, conducted by PMI, whilst filling up all necessary details. Choose the suitable date for the exam after paying the exam fees post audit clearance if any from PMI.
ACQUIRE
Get Agile certified after clearing the exam. You will receive an email confirming the status, after which you can check the PMI registry for inlcusion of your name.

Kenneth Beard
Project Manager
Very engaging course with real world context and wonderful examples. Helped to expand my knowledge as a direct result of it.

Tom Eeartman
Head-Supplier Management
Super awesome faculty! The best part of the training was lots of real time case studies and interactive sessions. Learnt many new concepts.

Pavit Kenth
Technical Director MCI Ltd
Interesting, Focused, Real life case studies. The material was a comprehensive presentation of Lean principles and Six Sigma.

Saad Alsheddi
Head Of Operations
Really interesting, a lot of knowledge about processes, in many areas and departments, helped to understand the subjects easily.

Jernej Hercog
Manager-Engineering Services
I opted for Instructor led Online Session. The training was very well executed. It was awesome and exceeded my expectations.
Register for a free session with our trainer
Faculty and Mentors
Our certified and highly experienced trainers are handpicked from various industries to assist aspirants with practical insights into the field, thereby providing a comprehensive understanding of fundamentals and complex terminologies
FAQs on PMI-ACP Certification Training in Biskra
Unichrone's PMI-ACP Exam Prep training is a guaranteed path for individuals aspiring to become Agile Management Professionals.
Broaden
Increase your reach
Possessing Project Management Institute's Agile Certified Practitioner Certification in Biskra enables professionals to interact and exchange views with their peers. This further assists Agile Certified Practitioners to meet senior professionals in the field and avail career prospects.
Devote
Create a career path
Agile Certified Practitioners are recognized across various nations as they possess one of PMI's renowned credentials in agile project management. As a result, it is easier for ACP Certification holders in Biskra to land their dream jobs in any country.
Entrust
Have command
Pursuing Project Management Institute's ACP Certification in Biskra prepares individuals to grow professionally as well as personally. As a result, ACP professionals can lead and direct any agile project team created within the organization.
Deliver
Showcase your talent
Agile Certified Practitioners in Biskra possess practical knowledge of agile project management acquired through real-time examples. This helps ACP certified professionals to apply and showcase their skills in agile managing agile projects as expected from their employers.
Our Clients