How demanding is a career in the Project Management Field?
The dynamic and demanding field of project management calls for a blend of leadership, interpersonal, and technical abilities. Project managers have to manage and work on a project from beginning to end. This gives them an opportunity to reflect on the entire journey and hone their knowledge and skills along the way. Additionally, Project Management Professionals can advance to senior project management positions easily as they develop expertise and begin completing projects effectively.
PMP Certification Training in United Kingdom
Having a Project Management Certification in United Kingdom increases individuals' access to project management opportunities and advance their career. PMP Certification United Kingdom helps professionals acquire a head start in the field of project management and gives them a leg up on the competition. PMP-certified professionals stay abreast with emerging technology, network with other qualified employees in the same industry, and uncover promising project opportunities. These professionals can oversee projects in nearly every country without concentrating on any particular region or industry. PMP United Kingdom establishes individuals' status as global project management leaders which also grants them 20% more salaries than non-certified peers.
Professionals who undertake PMP Certification Training United Kingdom have the knowledge and abilities necessary to manage large-scale projects, from early planning through final deployment and completion. Training equips participants with a thorough understanding of PMBOK Guide's most recent edition's tools, strategies, and procedures for project management. Certified PMP Training United Kingdom assists aspirants in developing risk management skills to help the team identify potential risks and manage challenges. The skills gained during PMP Prep United Kingdom can be easily adaptable by project managers working in different sectors.
Key Features of PMP Certification Training in United Kingdom
Project Management Training in United Kingdom aids professionals in learning to efficiently manage money, time, and resources as well as how to apply Agile principles to real-world situations. Through the interactive sessions of the PMP Course United Kingdom, aspirants gain a thorough understanding of project management fundamentals. Unichrone provides live online instructor-led and in-classroom methods for PMP Certification Course for individuals located across various countries. We also designate a qualified PMP Trainer to oversee the assessment and provide a systematic strategy that will enable participants to succeed in the PMP Examination.
4 Day Interactive Instructor–led Online Classroom or Group PMP Certification Training
Highly qualified & expert PMP trainers with vast experience
PMP Training Course adhered with International Standards & PMBOK7
PMP Training study materials designed by subject matter experts
Get 35 hours contact hours(PDU's) Certificate
End-to-end support via phone, mail, and chat
PMP Training Mock Tests to prepare in a best way
Enrich with Industry best practices and case studies and present trends
Convenient Weekday/Weekend PMP Training Course schedule
Corporate Group Training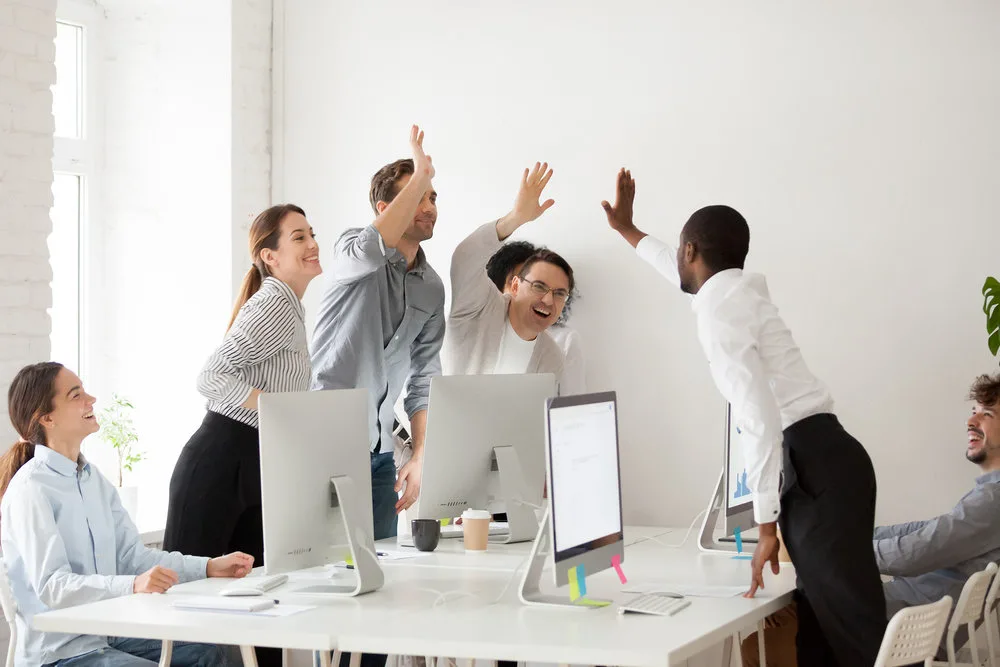 Customized Training
Live Instructor-led
Onsite / Online
Flexible Dates
Request for Corporate Group Training
PMP® Exam Format
Exam Name
Project Management Professional (PMP®)
Exam Cost
For PMI members USD 405 and For non-members USD 555
Exam Format
Multiple Choice, Multiple responses, matching, hotspot and limited fill-in-the-blank
Total Questions
180 Questions
Passing Score
Determined by Psychometric analysis
Exam Duration
230 Minutes
PMP Test Center in United Kingdom
Pearsonvue Test Center
PMP Certification Benefits
Higher Salary
With this renowned credential, aspirants earn higher salary packages when compared to non-certified professionals in the field
Individual accomplishments
Candidates can look for higher career prospects at an early stage in their life with the most esteemed certification
Gain credibility
Owning the certification makes it easier to earn the trust and respect of professionals working in the same field
Rigorous study plan
The course content is prescribed as per the exam requirements, covering the necessary topics to ace the exam in the first attempt
Diverse job roles
Attaining the certification enhances the spirit of individuals to pursue diverse job roles in the organization
Sophisticated skillset
With this certification, individuals acquire refined skills and techniques required to play their part in an organization
PMP Course Curriculum
1.Introduction to Project Management

Topics

· What is PMI?
· What is the PMBOK® Guide?
· Evolution of the Project Management Institute
· Certifications offered by the PMI®
· PMI® contact resources
· What is PMP?

2.Creating a High-Performing Team

Topics

· Build a team
· Define team ground rules
· Negotiate project agreements
· Empower team members and stakeholders
· Train team members and stakeholders
· Engage and support virtual teams
· Build shared understanding about a project

3.Starting the Project

Topics

· Determine appropriate project methodology
· Methods and Practices
· Plan and manage scope
· Plan and manage budget and resources
· Plan and manage schedule
· Plan and manage quality of products, deliverables
· Integrate project planning activities
· Plan and manage procurement
· Establish project governance structure
· Plan and manage project/phase closure
4.Doing the Work

Topics

· Execute project to deliver business value
· Manage communications
· Engage stakeholders
· Create project artifacts
· Manage project changes
· Manage project issues
· Ensure knowledge transfer for project continuity

5.Keeping the Team on Track

Topics

· Lead a team
· Support team performance
· Address and remove obstacles and blockers
· Manage conflict
· Collaborate with stakeholders
· Mentor relevant stakeholders
· Apply Emotional Intelligence to promote team performance

6.Keeping the Business in Mind

Topics

· Manage compliance requirements
· Evaluate and deliver project benefits and value
· Evaluate and address internal and external business environment changes
· Support organizational change
· Employ continuous process improvement
7.PMP Examination Preparation

Topics

· PMP Exam Preparation
· Sample Questions
· Tricky Test Questions
· Exam Tips and Tricks
· PMP Application Assistance
Frequently Asked Questions
What is PMP Training Course?
The Project Management Training course offered by Unichrone engages participants in interactive sessions for mastering the skills of managing projects. Expert trainers having vast knowledge in the field guide aspiring project management professionals in handling the complexities of the project whilst mastering the 12 principles and 8 performance domains.
Which the best Project Management Course in United Kingdom?
Unichrone offers top-notch PMP Training sessions through highly qualified trainers ensuring that all the concepts mentioned in the Standard For Project Management and PMBOK Guide are covered. As a result, the pass rate in the first attempt is very high.
What are the PMP Training methods provided by Unichrone in United Kingdom?
Unichrone offers flexible modes of project management training sessions across various cities in United Kingdom. Professionals can opt for online PMP Certification training sessions or in-classroom training sessions before taking up PMP Exam.
What is the duration of PMP Certification Training Course in United Kingdom?
The PMP Training Course is conducted for 4 days in United Kingdom. During the course of training, Candidates can access the case studies, mock tests and practical exercises.
Who conducts PMP Training sessions in United Kingdom?
PMP Training sessions are conducted through our in-house experts having vast experience and knowledge in the field of project management. These qualified trainers help in giving insights to candidates about the current practices taking place in the field and a peek into the real-time scenarios.
What are the learning objectives of PMP Training?
On completion of PMP Training sessions a candidate shall be able to:
Acquire the necessary skills to handle complex projects
Master the tools and techniques of project management
Gain a comprehensive understanding of principles of project management and performance group domains
Tailor the principles according to the projects in hand.
How much does PMP increase salary in United Kingdom?
PMP Certification increases a candidate's salary by 20 – 22 % more than that of a professional who is not certified.
How to get 35 contact hours for PMP Certification in United Kingdom?
Candidates can attend PMP Training courses to earn the 35 contact hours. Each hour spent in the training session is equal to one contact hour.
What is the average time preparation per day required to clear the exam?
The candidates are required to spend 2 – 3 hours per day to clear PMP Exam.
Is PMP harder than CAPM?
Yes, PMP Exam is hard compared to CAPM Certification. CAPM is designed for entry-level project managers, while PMP is for professionals who have sufficient experience in managing projects.
When did the PMP Exam pattern change?
PMP Exam changed on 2nd January 2021. PMI changed the format and content of the exam to incorporate latest practices followed in the field of project management.
Is PMBOK Guide-7th Edition free to access?
PMI members get free access to the digital edition of the PMBOK Guide - 7th edition. For printed copies, they will receive a discount. Non-members need to pay USD 99 to get a PMBOK guide from PMI or look for other sources like Amazon.
Which is the best book to refer for PMP Exam preparation?
PMP Exam Prep book by Master of Project Academy
PMBOK- Project Management Body of Knowledge
The PMP Exam: How to Pass on Your First Try
PMP Exam Prep Simplified
Rita Mulcahy's PMP Exam Prep Book
Should I get CAPM before PMP?
Candidates who are interested in starting a career in project management can pursue CAPM certification. The CAPM is a certification for project managers at the entry-level. On the contrary PMP Certification is designed for professionals who are experienced in the field.
How many years does it take to be a project manager in United Kingdom?
Depending on the candidate's education, experience level, and career goals, becoming a project manager might take anywhere from 6 to 7 years.
PMP and PRINCE2 both are highly reputed credentials in the project management field. PMP certification emphasizes broad project management knowledge and methodologies. The PRINCE2 certification, on the other hand, is primarily concerned with processes and frameworks. Candidates who want to excel in the project management field and gain credibility can choose PMP Certification offered by PMI.
What certification would the candidate get post-PMP United Kingdom course?
Candidates will receive a course completion certificate post-PMP United Kingdom course which will helps to fulfilling the eligibility criteria set for PMP Certification.
What is the PMP Exam format?
The format of PMP Exam is as follows:
Number of questions: 180
Duration of PMP Exam: 230 minutes
Type of questions: Multiple-choice, matching, fill in the blanks, and multiple responses.
Is PMP Exam a closed book examination?
Yes, the PMP Exam is a closed book examination. Candidates will not be allowed to enter the venue with any sort of reading material.
Which key elements of Project Management are focused in PMP Exam?
The elements focused in PMP Exam are as follows:
People
Process
Business Environment
Who conducts the PMP Exam in United Kingdom?
PMP Exam is conducted by the Project Management Institute (PMI). Professionals need to register on the website to schedule their PMP Exam.
What costs will I incur to retake the PMP Exam in United Kingdom?
PMI members retaking the exam will incur a fee of $275, while non-members of PMI incur an exam fee of $375.
Is PMP worth it in 2023?
Yes, PMP is worth it. PMP candidates will earn 20% higher salaries compared to non-certified professionals.
Can the PMP Exam be taken online?
Yes, candidates can take the PMP Exam from home by using a computer with a webcam and an internet connection.
Can I self-study for PMP Exam in United Kingdom?
Yes, candidates can self-study for PMP Exam. Candidates can self-study for at least 6 – 8 weeks before attempting the exam.
How do I pay for the PMP Exam?
Candidates can pay PMP Exam fees by credit card, check, debit card, wire transfer, or money order.
How many business days does PMI take to approve your application in United Kingdom?
PMI takes 5 days to approve PMP Exam applications. If PMI selects the application for audit, candidates have to clear the audit process within 90 days. Once the application is accepted, PMI sends an email to candidates, notifying them to complete their exam fee payment.
Can I use a calculator during the PMP Certification Exam in United Kingdom?
Yes, candidates can use a calculator during their PMP Certification Exam. However, they have to use only the calculator built into their computer or ask the Pearson VUE staff to provide them with a calculator to complete the calculations.
Can I pass the PMP Exam without reading the PMBOK Guide-7th edition?
No, it is not possible to pass the PMP Exam without reading the PMBOK7 guide. Candidates have to mandatorily go through PMBOK7 atleast 3-4 times before attempting the PMP Exam.
How to find vacant slots for PMP Exam in United Kingdom?
Candidates can schedule PMP Exam at the Pearson vue.
Select a geographic location.
Select "Schedule an Appointment".
Read through the exam information that appears and agree to the Policies and the Data Privacy Notice.
Enter the "PMI Eligibility ID" and the first four letters of your last name.
Select a preferred test center. then, select an exam date and time.
Confirm the contact details. Review the appointment details and click "Complete Appointment"
On the screen, you'll see the exam confirmation information and your unique 16-digit confirmation number.
The confirmation email will also contain this information. Candidates are requested to have the confirmation copy in hand.
How do I schedule my PMP Exam for 2023?
If the candidate is eligible for the exam, PMI will provide scheduling information along with an eligibility code via email. Candidates can schedule exams on the Prometric website using the code.
What is the PMP Course Exam passing score in 2023?
PMI never revealed the minimum score required for passing the PMP exam. It is determined by psychometric analysis.
What is the duration of the PMP Exam?
PMP Exam is conducted for a duration of 230 minutes.
What is Project Management Professional (PMP) Certification?
The Project Management Professional Certification is the gold standard certification that is awarded to individuals pursuing a career in project management. The credential showcases the expertise owned by individuals reflecting the latest practices in the field. The credibility of organizations increases while recruiting project managers with PMP Certification. Also, such certified professionals receive a higher salary than non-certified project managers.
How to acquire the PMP Certification in United Kingdom?
Individuals pursuing PMP Certification in United Kingdom have to:
Meet the PMP Certification requirements as stated by PMI
Fill in the details of the application on PMI website
Enroll in PMP Certification Training offered by Unichrone
Prepare for the PMP Exam
Take up the PMP Exam and gain a minimum passing score
On successfully passing the exam, apply for PMP Certification on PMI website
What is the validity of PMP Certification in United Kingdom?
The PMI PMP Certificate is valid for a period of 3 years from the date of attempting and passing the PMP Exam. Thereafter, candidates are required to maintain and renew the certification by earning Professional Development Units (PDUs).
How to renew PMP Certification in United Kingdom?
Project Management Professionals can renew their certification by submitting PDUs on the PMI website. To earn PDUs certified professionals have to take up the activities listed in the education category and giving back category as listed in Continuing Certification Requirements (CCR) handbook available on PMI website.
Who can apply for PMI PMP Certification in United Kingdom?
Project managers, project team leaders, quality analyst managers, consultants, PMO office representatives, and any individual handling project related tasks can apply for PMI PMP Certification.
What Is the average salary of a Project Management Professional (PMP)?
The average salary of a certified project manager is $114,000. However, this can vary based on factors like organization, industry, and the location in which an organization operates.
Are there any eligibility criteria to be met by PMP aspirants?
Yes, in order to earn PMP Certification candidates are required to fulfill project experience requirements, educational qualifications, and 35 hours of project management education.
How long does it take to get PMP Certification in United Kingdom?
It depends on the prerequisites and preparation of candidates. It is possible to get PMP Certification in 8 to 12 weeks after applying to PMI after obtaining the required experience and qualification.
What are the education requirements for PMP Certification in United Kingdom?
Four-year degree
36 months of leading projects
35 hours of project management education
Or
a high school diploma or an associate's degree
60 months of leading projects
35 hours of project management education
Is it hard to get PMP Certification in United Kingdom?
Yes, it is hard to get PMP Certification, but it is not impossible. Candidates should meet Project Management Institute (PMI) requirements and pass the exam to earn the PMP Certification.
Does PMP Certification expire?
Yes, PMP Certification expires after three years. To renew the PMP Certification candidates should earn 60 PDUs within three years.
Is it worth being PMP Certified in United Kingdom?
Yes, it is worth getting PMP Certification in United Kingdom. PMP certified project managers can earn more salary than non-PMP Certified.
How many Professional Development Units (PDUs) are needed to maintain the PMP Certification?
Candidates need 60 Professional Development Units (PDUs) to maintain the PMP Certification.
What is PMP Certification renewal fee?
Renewal fees for PMP Certification cost USD 60 for PMI members and USD 150 for non-PMI members.
How can I earn 60 PDUs to renew PMP?
PDUs are divided into two categories: Educational PDUs and giving back to profession PDUs
Candidates can earn educational PDUs by reading books, watching videos related to project management, and attending online courses.
To earn professional PDUs candidates need to work as project management practitioners, attend webinars, teach, or volunteer for PMI.
What is the process for PMP Certification Course in United Kingdom?
PMP Certification Course in United Kingdomprocess includes:
Meet eligibility requirements set by PMI. Apply for PMP Exam by fulfil the application requirements within 90 days of the start of the application.
Application will be reviewed by PMI within five days of submission.
Complete the audit process within 90 days if application is selected for the audit
After getting approval from PMI, make payment for the PMP Exam and schedule for the exam.
Schedule the examination within one year of application approval.
Once candidates pass the PMP Exam the certification cycle will begin
PMP Certificate is valid for three years, so candidate should maintain 60 PDUs in three years for renewal.
To renew the certificate, candidates should submit 60 PDUs, fill out the application and pay the renewal fee.
If the candidate does renew the certificate after three years credential will be suspened
How long does it take to become eligible for the PMP Course Exam?
Aspirants need to meet the experience requirements set by PMI along with 35 hours of project management education. On initiating the application process the aspirants may or may not have to be part of the audit process. Thereafter, aspirants are required to attempt the exam and score minimum parks to obtain the certification of PMP. There is no specific time period set for earning the credential as it depends on the preparation level of aspirants.
How can the PMP Course Certification status be verified?
Candidates can use PMI Certification Registry to check the status of their PMP Certification. Professionals can verify the status by entering= their last name or surname which will display a list of matches.
PMP Examination Procedure
PREPARE
Attend intense 4 day PMP Training offered by Unichrone. Fulfil all the requirements specified by the PMI before the examination.
APPLY
Apply for the PMP Exam, conducted by PMI, whilst filling up all necessary details. Choose the suitable date for the exam after paying the exam fees post audit clearance if any from PMI.
ACQUIRE
Get certified PMP after clearing the exam. You will receive an email confirming the status, after which you can check the PMI registry for inlcusion of your name.

Kenneth Beard
Project Manager
Very engaging course with real world context and wonderful examples. Helped to expand my knowledge as a direct result of it.

Tom Eeartman
Head-Supplier Management
Super awesome faculty! The best part of the training was lots of real time case studies and interactive sessions. Learnt many new concepts.

Pavit Kenth
Technical Director MCI Ltd
Interesting, Focused, Real life case studies. The material was a comprehensive presentation of Lean principles and Six Sigma.

Saad Alsheddi
Head Of Operations
Really interesting, a lot of knowledge about processes, in many areas and departments, helped to understand the subjects easily.

Jernej Hercog
Manager-Engineering Services
I opted for Instructor led Online Session. The training was very well executed. It was awesome and exceeded my expectations.
Register for a free session with our trainer
Select your city to view PMP Certification Training Course Schedule in United Kingdom
Faculty and Mentors
Our certified and highly experienced trainers are handpicked from various industries to assist aspirants with practical insights into the field, thereby providing a comprehensive understanding of fundamentals and complex terminologies
Project Management Professional (PMP) Exam is considered to be the toughest exam in the field of project management. The exam questions the understanding and skills acquired by candidates who are attempting the exam. This necessitates PMP Exam candidates in United Kingdom to be dedicated while prepping for PMP Exam.
PMP Certification is the benchmark credential offered to professionals pursuing a career in project management. Here are the top 5 benefits realized by PMP professionals in United Kingdom.
PMP Certification adds value to the resume
Increases your versatility
Amplifies your skills in managing projects
Enhances your career prospects
Encourages you to network with peers and senior project management professionals
Unichrone offers 5 major project management Certification Training Programs in United Kingdom apart from PMP. They are:
Certified Associate in Project Management (CAPM) Certification Training
PMI Professional in Business Analysis (PBA) Certification Training
PMI Agile Certified Practitioner (ACP) Certification Training
PMI Risk Management Professional (RMP) Certification Training
Program Management Professional (PgMP) Certification Training
No, candidates cannot avoid the
audit process conducted by PMI
as it is randomly conducted. If the application is selected for audit they should submit the audit materials or else they will not be competent to take the PMI Certification exams.
PMI will send an email to candidates informing them that their application is selected for the audit process with instructions to comply with the audit.
Candidates have to submit documents related to their education qualification, training, and experience for the audit process.
No, candidates cannot take the exam if they fail the audit process. They are eligible to take the examination only after clearing the audit process.
PMI provides candidates 90 days to submit audit materials and takes 5 – 6 days to verify the audit documents.
PMP Certification holders can take up the
job roles
of:
Project Management Consultants
Project Management Officers
Resource Management Professionals
Project Management in Engineering
Project Management in Aerospace
PMP Certifcation now incorporates Agile and hybrid project management alongside the predictive Waterfall practices. However, individuals willing to master agile project management can take up PMI-ACP Certification.
Candidates can know their PMP Exam results immediately after the exam. In one or two weeks professionals will receive an official mail from PMI declaring the results. Thereafter, project management professionals can check the PMI registry for certification related information.
No, candidates do not have to submit the original copies of certificates. They only have to submit photocopies of the required certificates.
Candidates can send their documents either by postal mail or courier to the address provided by PMI.
PMI audit is the process to verify the qualification of candidates who apply for PMI certification exams. PMI will choose the applications at random and notify the candidates through email. If the application comes under audit, PMI may request verification of educational qualifications and/or proof of contact information. Candidates can schedule the PMI exam only after the completion of the audit.
Yes, audit documents are confidential and are not disclosed to anybody outside of PMI unless it is compelled by legal action.
PMI provides an eligibility period of one year to take the exam after the application approval. The audit period does not count under the one year eligibility period. It only begins after the audit process.
Perks
Lucrative Packages
Individuals owning the certification of Project Management Professional (PMP) in United Kingdom are offered salary packages that are 25% more than the packages offered to non-certified professionals in the project management field. Hence, PMP Certification makes professionals more credible
Discover
Internationally recognized
The PMP Certification is one of the distinguished credentials offered by the Project Management Institute. This helps professionals to gain recognition across various industries. Furthermore, individuals certified with PMP in United Kingdom can look for opportunities beyond the borders of their home country
Exposure
Chance to network
Individuals certified with PMP in United Kingdom, seize the opportunity of interacting with senior personnel and influencers who are part of the project management community. Through networking activities professionals look for better career prospects at an early stage with Project Management Professional Certification
Skill up
Enhanced expertise
PMP Certified professionals in United Kingdom acquire the expertise of the current practices, tools, and techniques applied in the field. With PMP Certification, professionals broaden their knowledge on fundamentals whilst communicating the universal language of project management
Our Clients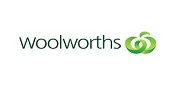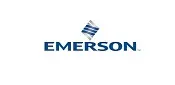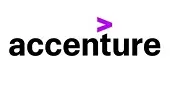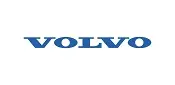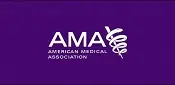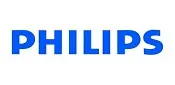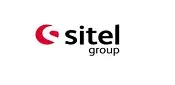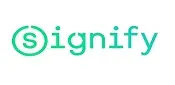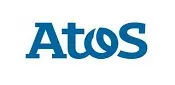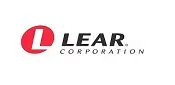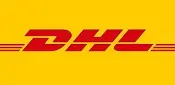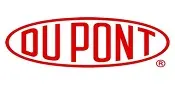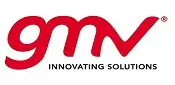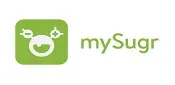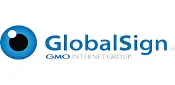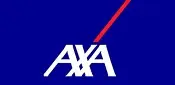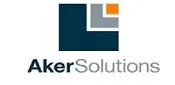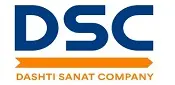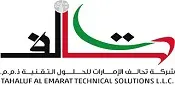 How to Fill In PMP Exam Application with Education and Work Details?
What Type of Work Experience Fulfills the PMP Exam Criteria?
PMI doesn't emphasize paid work experience but it gives importance to whether it was related to a professional setup. To apply for the PMP Exam in United Kingdom, a candidate must produce a track of the attended projects. Detailed information on individual projects has to be provided in the online application.
Read More