PMP Certification is the most esteemed accreditation that a professional in the field of project management can receive. Project professionals strive to earn this certification by meeting the necessary experience requirements and educational qualifications. However, to maintain the certification of PMP, professionals must renew it every three years. 
If you are not a PMP Certification holder yet, you can meet the prerequisites set by PMI and enroll in PMP Training. Attending the PMP Training program allows aspiring project professionals to unlearn and relearn project management skills. The sessions are further designed to allow candidates to interact with certified PMP faculty. Through the sessions, professionals can easily acquire tips and tricks required for becoming a project management professional.
PMI empowers professionals with Project Management Professional (PMP) Certification to constantly upgrade their project management skills with a rigorous renewal process. Every certified professional is expected to engage in activities validating their project management development. Furthermore, PMP Certification owners must go through PMI's Continuous Certification Requirements (CCR) program to maintain the credential as long as they want it. 
A flexible way is designed for PMP Certification holders, allowing them a maximum of three years to fulfill the requirements. This paves the way for professionals willing to escalate their way into managerial positions in the field of PM. The process of PMP renewal is not arduous though. Candidates must merely participate in the list of activities specified by PMI to earn credits for PMP Certification maintenance.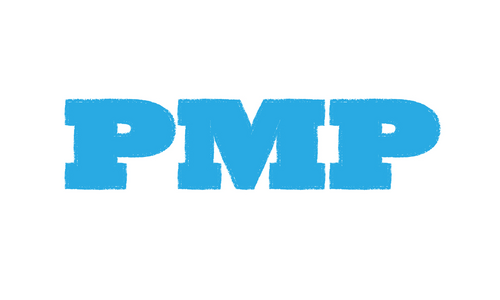 What is the CCRS in PMP Renewal?
Continuous Certification Requirements System or CCRS is the platform for certified Project Management Professionals to track and record their Professional Development Units (PDUs). There are two categories of the system- Education and Giving back to the profession.
The education category allows certified professionals to learn new concepts, glance through trendy topics in project management, and acquire the necessary knowledge required for taking up leadership roles within the organization. Candidates are required to earn 35 PDUs under this category of the program. On the contrary, the giving back to profession category allows professionals to manage projects actively, volunteer in PM activities, hold seminars and presentations, and educate other aspiring to build a career in project management. A professional must earn 25 PDUs or more under the giving back to profession category.
How to earn Professional Development Units for PMP Renewal?
Under the education category, professionals need to earn 8 PDUs for each component of the talent triangle. The talent triangle comprises 3 skill areas- ways of working, power skills, and business acumen. Take a look at these skilled areas in detail.
Ways of working: Under this segment, PMP Certification holders need to earn PDUs to demonstrate their practical knowledge of applying new practices such as Agile, Design Thinking, or even those yet to be developed. The tangible benefit of earning PDUs under this segment is that professionals learn to apply the correct technique at the right time, thereby achieving desired results.
Power Skills: This segment necessitates Project Management Professionals to master interpersonal skills with an innovation mindset and empathy. Earning PDUs for this segment allows professionals to engage with various stakeholders. Maintaining a stable relationship with stakeholders further makes it easier for project professionals to implement change.
Business Acumen: Professionals earning their 8 PDUs or more under this segment possess a comprehensive understanding of key business issues. In simple words, project professionals acquire the business sense necessary for effectively aligning the projects with the organization's objectives.
Earn PDUs in Education category
A few activities covering the segments mentioned in the talent triangle include:
Training Courses,
Global Events,
Local Meetings listed in the PMI Event calendar,
Self-paced learning programs,
Self-directed readings of PMI books, and
Informal learning such as mentoring.
Professionals can engage in either of these activities to fulfill the requirements of earning 35 PDUs under the Education Category.
Earn PDUs in Giving back to Profession Category
PMP Certification holders are further required to earn a minimum of 25 PDUs under the Giving Back to profession category. PMI specifies the following ways that are popularly utilized for achieving PDUs.
Work as a practitioner: This segment entitles a professional to record the number of hours he/she acted as a PMP by applying knowledge in a practical setting.
Content creation: Professionals can record the time spent on creating content such as articles, blogs, webinars, and even videos. Creating new content for digital media can also be substituted for recording PDUs on the PMI website.
Presentations: PMP Certification holders giving presentations in their organizations or PMI Chapters can be accounted for PDUs. These presentations can be on the Talent Triangle skill areas during conferences, network events, or seminars. Professionals can further record their PDUs for presenting in front of an audience.
Share knowledge: Professionals in the project management field can coach, mentor, or impart their expertise to each other. This allows professionals to share knowledge through discussions, thereby accounting for PDU activities.
Volunteering: PMP certified professionals can take up volunteering work and offer their services free of cost in the PM field. Each hour spent on volunteering accounts for 1 PDU for PMP Certification holders. PMI even has its own 'Volunteer Relationship Management System' enabling professionals to become part of various committees. Moreover, multiple organizations rely on volunteers to apply the technical and advanced knowledge of project management.
What is the Process of PMP Renewal?
Project professionals with PMP Certification must follow steps to renew their credentials with the Project Management Institute. Let us take a detailed look at these steps that assist professionals in maintaining their status of PMP.
Step 1: Earn the Professional Development Units
PMP Certification holders must earn 60 PDUs within three years to fulfill one of the certification maintenance requisites. Professionals certified with PMP can acquire the PDUs by participating in any of the activities mentioned in the two categories of the CCR program. Earning the PDUs qualifies an individual to renew the certification.
Step 2: Fill out the application
Upon earning the professional development units, the next step is filling in the online PMP renewal application. Professionals can enter their credentials on the PMI website and navigate to the "Report PDUs" page to record their units. At this point, professionals need not submit supporting documents for their PDUs. However, if a project management professional is selected randomly for PMI Audit, he/she must submit all the necessary documents to the PMI.
Step 3: Abide by the Code of Ethics
At the end of the renewal application, professionals must confirm their PMI Code of Ethics again. This validates that a professional has made ethical decisions throughout his journey in the project management field after earning PMP Certification.
Step 4: Payment of renewal fee
The second requisite of meeting PMP Renewal requirements is to pay the renewal fee set by PMI. PMP Certification holders are required to pay USD 60 if they own a PMI membership. Project Management Professionals who do not hold a membership need to pay USD 150. Making the payment completes the phase of renewing the application with PMI. Professionals can even submit their applications much before the three-year cycle date.
Step 5: Confirmation of PMI
The last step of the PMP Renewal process is when PMI sends a confirmation email. Professionals need to look for the following details in the confirmation email.
Verification that the application and payment have been confirmed and approved.
Updated digital badge of PMP, which can be accessed online.
Information regarding new renewal cycle dates
Following these steps allows professionals to showcase their "Active" and PMP in "Good Standing" statuses on the PMI website. Not renewing the PMP Certification in time or within the CCRS cycle will entitle professionals to receive 'suspended' status for a year after the cycle has ended. As a result, Project Management Professionals are compelled to complete their recertification process on time to avoid any inconvenience.