Become a Pro in Cloud Security with CCSP Certification Training
ISC2 offers the Certified Cloud Security Professional (CCSP), a widely recognized credential in the field of cloud security. CCSP Certification verifies the expertise needed to protect cloud systems and manage threats. Professionals with modern knowledge of cloud computing techniques are becoming popular. Having CCSP Certificate in Saint Peter Port Guernsey expands the job prospects for individuals and results in higher remuneration. Owning this ISC2 Certification allows professionals to pursue advanced career opportunities beyond the borders of their home country. Additionally, obtaining the certificate allows one to join the CCSP community. This network can offer valuable opportunities for learning, collaboration, and professional growth.
CCSP Training in Saint Peter Port Guernsey
Individuals enrolling for CCSP Certification Training in Saint Peter Port acquire a comprehensive understanding of cloud security and its operations. It covers various domains outlined by ISC2. This prepares learners to take the CCSP Exam. The course provides advanced abilities for professionals involved in managing cloud security. Professionals learn about information security risks and best practices to ensure data security. This makes it possible for experts to eliminate security risks to their cloud data. Moreover, CCSP Training in Saint Peter Port Guernsey gives trainees a solid understanding of the fundamental ideas, rules, guidelines, and technologies for protecting cloud environments.
Key Features of CCSP Certification Training in Saint Peter Port
Professionals seeking CCSP Certification in Saint Peter Port must adhere to (ISC)2 requirements. Without meeting the criteria, a candidate will be ineligible to acquire the certification. Individuals taking up CCSP Exam Preparation Course in Saint Peter Port can choose the live online or the in-classroom method of training. At Unichrone, CCSP Boot Camp is led by trainers having broad expertise in the field. Candidates can take part in case studies and discussions led by instructors during the CCSP Certification Training. This enables candidates to stay current with ongoing practices of securing cloud environment. At the end of CCSP Training in Saint Peter Port Guernsey, individuals can take up the CCSP mock exam and attempt all the questions. This gives candidates the confidence to take the actual CCSP Exam.
4 Day Interactive Instructor–led Online Classroom or Group CCSP Certification Training in Saint Peter Port Guernsey
Course study materials designed by subject matter experts
Mock Tests to prepare in a best way
Highly qualified, expert & Certified CCSP Trainers with vast experience
Enrich with Industry best practices and case studies and present trends
CCSP Training Course adhered with International Standards
End-to-end support via phone, mail, and chat
Convenient Weekday/Weekend CCSP Training Course schedule in Saint Peter Port, Guernsey
Corporate Group Training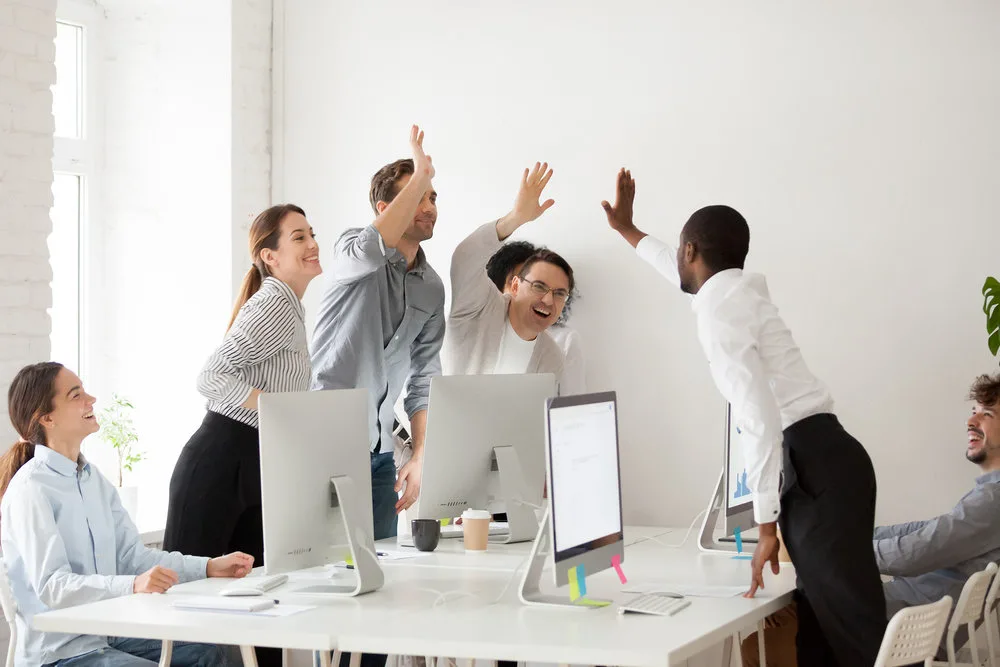 Customized Training
Live Instructor-led
Onsite/Online
Flexible Dates
Request for Corporate Group Training
CCSP Exam Format
Exam Name
Certified Cloud Security Professional Exam
Exam Cost
USD 599
Exam Format
Multiple Choice
Total Questions
150 Questions
Passing Score
700 out of 1000 points
Exam Duration
4 Hours
CCSP Exam Center in Saint Peter Port, Guernsey
Pearsonvue
CCSP Certification Benefits
Higher Salary
With this renowned credential, aspirants earn higher salary packages when compared to non-certified professionals in the field
Individual accomplishments
Aspirants can look for higher career prospects at an early stage in their life with the most esteemed certification
Gain credibility
Owning the certification makes it easier to earn the trust and respect of professionals working in the same field
Rigorous study plan
The course content is prescribed as per the exam requirements, covering the necessary topics to ace the exam in the first attempt
Diverse job roles
Attaining the certification enhances the spirit of individuals to pursue diverse job roles in the organization
Sophisticated skillset
With this certification, individuals acquire refined skills and techniques required to play their part in an organization
CCSP Course Curriculum
1.Architectural Concepts & Design

Topics

· Cloud Computing Concepts
· Cloud Reference Architecture
· Cloud Computing Security Concepts
· Design Principles of Secure Cloud Computing
· Trusted Cloud Services

2.Cloud Data Security

Topics

· CSA, Cloud Data Lifecycle
· Cloud Data Storage Architectures
· Data Security Strategies
· Data Discovery and Classification Technologies
· Protecting Privacy and PII
· Data Rights Management
· Data Retention, Deletion, and Archiving Policies
· Auditability, Traceability, and Accountability of Data Events
3.Cloud Platform and Infrastructure Security

Topics

· Cloud Infrastructure Components
· Cloud Infrastructure Risks
· Designing and Planning Security Controls
· Disaster Recovery and Business Continuity Management

4.Cloud Application Security

Topics

· The Need for Security Awareness
· Training in application Security
· Cloud Software Assurance and Validation
· Verified Secure Software
· SDLC (Software Development Life Cycle) Process
· Secure SDLC
· Specifics of Cloud Application Architecture
· Secure IAM (Identity and Access Management) Solutions
5.Operations

Topics

· Planning Process for the Data Center Design
· Installation and Configuration of Physical Infrastructure for Cloud Environment
· Running Physical Infrastructure for Cloud Environment
· Managing Physical Infrastructure for Cloud Environment
· Installation and Configuration of Logical Infrastructure for Cloud Environment
· Running Logical Infrastructure for Cloud Environment
· Managing Logical Infrastructure for Cloud Environment
· Compliance with Regulations and Controls
· Risk Assessment for Logical and Physical Infrastructure
· Collection, Acquisition, and Preservation of Digital Evidence
· Managing Communication with Stakeholders

6.Legal and Compliance

Topics

· Legal Requirements and Unique Risks within the Cloud Environment
· Relevant Privacy and PII Laws and Regulations
· Audit Process, Methodologies, and Required Adaptions for a Cloud Environment
· Implications of Cloud to Enterprise Risk Management
· Outsourcing and Cloud Contract Design
· Vendor Management
Training Schedule and Fees
Interactive Live Online Sessions (Instructor-led)
Public Classroom Training in Saint Peter Port Please check availability with our staff before enroling for Classroom
Frequently Asked Questions
How is CCSP Certification Training conducted in Saint Peter Port?
The CCSP Certification in Saint Peter Port is conducted for 4 days in live online instructor-led method and in-class training methods.
What can be accesses by candidates during CCSP Training in Saint Peter Port?
Candidates can access the training material and participate in case studies and discussions conducted by our trainers during the CCSP Training session in Saint Peter Port. This further helps to clear the exam in the first attempt.
How will I benefit from CCSP Training?
CCSP Training is designed as per the exam outline specified by ISC². Our trainers provide real-time insights into cloud security during the training session. The interactive sessions assist individuals to gain a comprehensive understanding of complex terminologies and concepts involved in cloud security.
Do you provide practice tests?
Yes, candidates can take up practice tests at the end of the CCSP Training program.
Can CCSP Training in Saint Peter Port Guernsey make one stand out?
CCSP Training makes one capable of replacing the less equipped IT team of an organization. Through his expertise in cloud data security, he saves the cloud service hirer from damages caused by cyber-attacks.
Is CCSP Training useful for cloud computing security engineering?
During the CCSP Training program as is offered by Unichrone, candidates become well-versed with the security concepts of cloud computing. They are trained to protect the data assets of single or multiple organizations present within the cloud.
Can one lead multi-cloud environments by undergoing CCSP Training?
An individual taking up CCSP Training has absolute knowledge of cloud infrastructure and technical skills for securing data. This makes them eligible for the leading positions in multiple cloud platforms.
Why is CCSP Training necessary for clearing the exam?
Questions asked in the CCSP Certification Exam concentrate on the candidate's practical application of the cloud security concepts learned. Merely studying is of no good until one undertakes the training program provided by Unichrone.
Does undergoing CCSP Training allow access to diverse employers?
An individual gains mastery over the varying aspects of cloud computing through CCSP Training. Therefore, they can choose their employers rather than being chosen. This means that they can offer the required cloud protection services to different organizations that need them.
How is CCSP Training useful in gaining job satisfaction?
CCSP Training prepares an individual to face and overcome the cloud computing challenges usually faced. They are fit for demanding job roles in the IT security domains that require their expertise the most.
Should one take out time to go through CCSP Training in Saint Peter Port Guernsey?
The time invested in CCSP Training undoubtedly pays off. This training program by Unichrone is most appropriate for individuals wishing to secure their position in IT security. They can explore cloud computing along with other IT areas to serve the end-users.
How is CCSP Training helpful in surviving the competition between cyber security professionals?
The CCSP Certification is of a higher rank than many other accreditations in the cyber security field. Naturally, the training intended to attain the certification is rigorous enough to make the aspirant capable of facing any competition.
Who can take up the CCSP Exam in Saint Peter Port Guernsey?
Professionals who enroll for CCSP Training course and meet the eligibility criteria set for pursuing the certification can take up the CCSP Exam.
Is there a re-examination policy?
Yes, professionals can retake the CCSP exam for a maximum of 4 times within 12 months as specified by ISC².
How can I pass the CCSP Exam?
Professionals are required to score a maximum of 700 marks out of 1000 to pass the CCSP Exam and attain the certification.
How many questions are in the CCSP Exam conducted in Saint Peter Port?
CCSP Exam in Saint Peter Port consists of 150 multiple choice questions with a time duration of 4 hours.
How is a candidate judged in the CCSP Exam?
Scoring the best is the aim for sitting at the CCSP Exam. After all, this exam is the stepping stone for receiving the certification. It assesses the candidate's awareness of cloud computing data compliance and his/her immediate response to data abuse.
Who can be a Certified Cloud Security Professional in Saint Peter Port Guernsey?
System Administrators, enterprise architects, system engineers, security consultants, security engineers, and any individual who meets the eligibility criteria can become a Certified Cloud Security Professional in Saint Peter Port Guernsey.
Is CCSP Certification worth it?
CCSP is the benchmark credential offered to individuals in cloud security. Professionals owning the certification of CCSP are easily recognized by large corporations operating across various countries. Certified professionals earn higher salary packages when compared to non-certified professionals. CCSP Certificate also offers additional advantages during CCSP Interview. As a result, pursuing the CCSP Certification is worth it.
Who administers the certification of CCSP in Saint Peter Port Guernsey?
The CCSP Certification in Saint Peter Port Guernsey is administered by the International Information System Security Certification Consortium (ISC²).
Are there any eligibility criteria to be met for pursuing CCSP Certification?
Yes, aspirants of CCSP Certification are required to meet the following criteria:
5 years of experience in Information Technology which includes 3 years of experience in information security and one year of experience in any one of the CCSP domains.
How vital is the CCSP Certification in cloud computing?
In this era, most businesses are resorting to cloud computing for fulfilling their IT requirements remotely. Here comes the need for professionals with a CCSP Certification to deliver cloud computing services more efficiently.
Why is a CCSP Certification the need of the hour?
The possibility of data security breaches in the cloud is higher than that in an organization's physically located data center. To protect valuable data from being exploited, CCSP Certification is a must-have for individuals working in these departments.
Does earning a CCSP Certification in Saint Peter Port offer recognition?
CCSP Certification surely satisfies individuals employed in the IT security fields. This accreditation recognizes their potential in managing, designing, and protecting data. They are the bearers of advanced skills that are needed to prevent advanced cyber security violations.
Is the CCSP Certification a means of exercising authority on cloud platforms?
Individuals possessing the CCSP Certification have the freedom to exercise control over cloud security processes. They get exposed to multiple cloud platforms and stay updated with the latest security principles.
Why should an organization's cyber security experts earn a CCSP Certification?
Cyber security experts accredited with the CCSP Certification can let their organizations make the most of their hired cloud services. Enabled with the knowledge of anticipated threats to cloud security, they modify the deployment models, accordingly.
What does the CCSP Certification recognize in an individual?
The CCSP Certification demonstrates a professional's ability to offer tight protection to the cloud computing services adopted by an organization. This certification is awarded by judging the individual's expertise in selecting and applying the right security framework.
What is the significance of a CCSP Certification in business?
Individuals acquiring the CCSP Certification help businesses to align their internal processes with IT. Thus, organizations become advanced and well-eqipped to survive the tough competition in the industry.
Is it essential to attain a CCSP Certification for IT professionals in Saint Peter Port Guernsey?
Not meeting the regulatory cloud security standards can charge the user organization with a hefty penalty. Only a CCSP Certified employee can ensure that his/her company hasn't violated any of these regulations.
Is the CCSP Exam fee included in the course fee?
No, the CCSP Exam fee is not included in the course fee. Professionals incur a separate examination fee while scheduling their CCSP exam on ISC2 website.
How do Group A and Group B CPE activities differ from each other?
Group A CPE activities are directly related to the domains for CCSP Credential. On the other hand, Group B CPE activities are professional development activities outside of those domains.
CCSP Examination Procedure
PREPARE
Attend intense 4 day CCSP Training offered by Unichrone. Fulfil all the requirements specified by the ISC² before the examination.
APPLY
Apply for the CCSP Exam, conducted by ISC², whilst filling up all necessary details.Choose the suitable date for the exam after paying the exam fees.
ACQUIRE
Get certified CCSP after clearing the exam. The CCSP credential must be renewed every three years.

Kenneth Beard
Project Manager
Very engaging course with real world context and wonderful examples. Helped to expand my knowledge as a direct result of it.

Tom Eeartman
Head-Supplier Management
Super awesome faculty! The best part of the training was lots of real time case studies and interactive sessions. Learnt many new concepts.

Pavit Kenth
Technical Director MCI Ltd
Interesting, Focused, Real life case studies. The material was a comprehensive presentation of Lean principles and Six Sigma.

Saad Alsheddi
Head Of Operations
Really interesting, a lot of knowledge about processes, in many areas and departments, helped to understand the subjects easily.

Jernej Hercog
Manager-Engineering Services
I opted for Instructor led Online Session. The training was very well executed. It was awesome and exceeded my expectations.
Register for a free session with our trainer
Faculty and Mentors
Our certified and highly experienced trainers are handpicked from various industries to assist aspirants with practical insights into the field, thereby providing a comprehensive understanding of fundamentals and complex terminologies
FAQ's on CCSP Certification Training in Saint Peter Port
Unichrone's CCSP Exam Prep training is a guaranteed path for individuals aspiring to become Certified Cloud Security Professionals.
Execute
Showcase your abilities
The Certification of CCSP is designed to include the latest practices followed in implementing cloud security measures. As a result, CCSP Certification trains professionals in Saint Peter Port to apply these practices while designing and securing cloud services.
Assess
Be pragmatic
During the process of acquiring CCSP Certification, individuals gain practical knowledge of securing cloud application through real-life examples. As a result, Certified Cloud Security Professionals in Saint Peter Port master and apply industry-standard practices while managing cloud security.
Stimulate
Enhance soft skills
Aspiring CCSP professionals are required to indulge in imparting their knowledge of cloud security with other cloud professionals as well. Pursuing CCSP Certification makes it easier for professionals in Saint Peter Port to enhance their soft skills along with technical skills during the process.
Extend
Widen your reach
Professionals in Saint Peter Port can pursue CCSP Certification offered by ISC2 while sitting at home or office. On acquiring the certification, CCSP professionals are given a chance to widen their reach by interacting with peers and other senior professionals in cloud security through ISC2.
Our Clients