Program Management Professional Certification
PgMP Certification in Nouakchott, is the expert level credential given to individuals building a career in program management. The in-depth understanding of Program Management gained by candidates, assists businesses to deliver projects efficiently to clients. PgMP Certification by Project Management Institute is globally recognized and has a high-level entry barrier. Only individuals having vast experience in the relevant field can pursue this Program Management Certification. With advancements in the tools and techniques of Program Management, PgMP certified individuals can easily handle multiple complex projects.
PgMP Certification Training in Nouakchott Mauritania
Individuals pursuing PgMP Certification need to meet the prerequisites set by PMI. Prior to attempting for PgMP Exam as per the content outline, individuals are required to pass the panel review. During the panel review, the professional experience of candidates shall be assessed. Candidates are required to pass the panel review to attend PgMP Exam. The 5 major domains of Program Management are the main topics covered in the exam. Individuals who clear the exam and panel review are awarded PgMP Certification by PMI. This credential will be valid for a period of 3 years from the date of the exam. Thereafter, professionals shall renew the Certification of PgMP by submitting PDUs along with the renewal fee.
The Program Management Training in Nouakchott offered by Unichrone is conducted in various methods. PgMP aspirants can attend the training sessions from their home or office, or take up in-classroom sessions. During the PgMP Training course, highly qualified experts introduce candidates to real-time scenarios. This further assists an individual to gain a comprehensive understanding of the program management fundamentals. The Program Management Training course offered by Unichrone is aligned with PMI's PgMP Exam content outline. Professionals can pursue their career as certified program managers on acquiring the PgMP Certification.
Key Features of PgMP Certification Training in Nouakchott
Program managers should have the ability to communicate with the stakeholders with clarity. We train program managers and individuals who take part in the PgMP training program to communicate, motivate and hone leadership skills. We deliver both PgMP Exam Prep Online Course and classroom settings. PgMP online live classes are as effective as classroom, as we make it more interactive through activities.
3 Day Interactive Instructor–led Online Classroom or Group Training in Nouakchott Mauritania
Course study materials designed by subject matter experts
Mock Tests to prepare in a best way
Highly qualified & expert PgMP trainers with vast experience
Get 21 hours contact hours(PDU's) Certificate
Enrich with Industry best practices and case studies and present trends
PgMP Training Course adhered with PMI International Standards
End-to-end support via phone, mail, and chat
Convenient Weekday/Weekend PGMP Training Course schedule in Nouakchott Mauritania
Corporate Group Training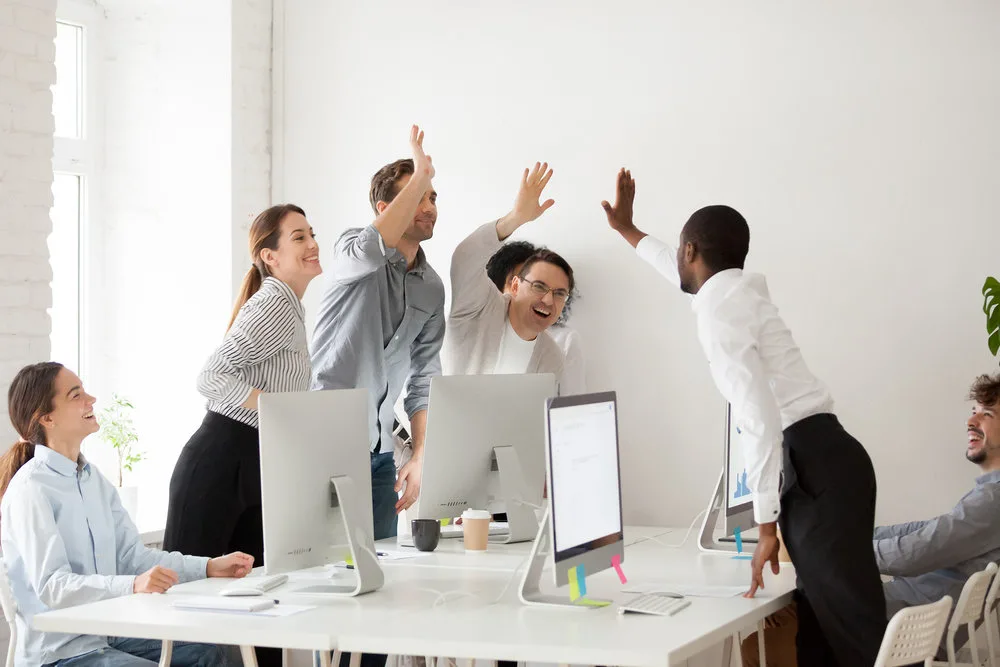 Customized Training
Live Instructor-led
Onsite/Online
Flexible Dates
Request for Corporate Group Training
PgMP Exam Format
Exam Name
Program Management Professional (PgMP®)
Exam Cost
For members: US $800, Non-members: US $1,000
Exam Format
Multiple Choice and Multi-Response
Total Questions
170 Questions
Passing Score
Determined by Psychometric analysis
Exam Duration
4 Hours
PgMP Test Center in Nouakchott
Pearsonvue Test Center
PgMP Certification Benefits
Higher Salary
With this renowned credential, aspirants earn higher salary packages when compared to non-certified professionals in the field
Individual accomplishments
Aspirants can look for higher career prospects at an early stage in their life with the most esteemed certification
Gain credibility
Owning the certification makes it easier to earn the trust and respect of professionals working in the same field
Rigorous study plan
The course content is prescribed as per the exam requirements, covering the necessary topics to ace the exam in the first attempt
Diverse job roles
Attaining the certification enhances the spirit of individuals to pursue diverse job roles in the organization
Sophisticated skillset
With this certification, individuals acquire refined skills and techniques required to play their part in an organization
Training Schedule and Fees
Interactive Live Online Sessions (Instructor-led)
Public Classroom Training in Nouakchott Please check availability with our staff before enroling for Classroom
Frequently Asked Questions
What is covered in Program Management Training offered by Unichrone?
Unichrone's Program Management Training course is aligned with the PgMP Exam content outline released by PMI. The topics covered during the course of training reflect on the 5 domains of program management along with the introductory module.
How long is the PgMP Training course conducted in Nouakchott?
The PgMP Training course is a 3-day long session in Nouakchott.
What are the PgMP course objectives?
On completing the PgMP Certification course, candidates will acquire:
In-depth knowledge of the latest tools and techniques required for managing programs
Comprehensive understanding of the different phases involved in program lifecycle
Skillset required for handling complex projects within a program
Insights into the real-life situations and master the art of program management
Why should I enroll in Program Management Training offered by Unichrone?
Unichrone conducts PgMP Training in flexible methods of training. Our expert trainers engage candidates through practical exercises which assist them to understand the concepts better. The case studies and discussions carried out during the training sessions aid in clearing the exam in first attempt.
Do you provide mock tests during the course of training?
Yes, we do conduct mock tests before candidates apply for PgMP Exam. This helps them identify which areas need improvement in order to ace the exam.
What is the cost of PgMP Exam?
A PMI member incurs a cost of $800 for taking up PMI PgMP Certification Exam. Whereas, a non-member incurs a cost of $1000 while applying for PgMP Certification Exam.
How long is the PgMP Exam conducted in Nouakchott?
Individuals taking up PgMP Exam after clearing the panel review process need to attempt 170 questions of multiple-choice within 4 hours.
What are the topics covered in PgMP Exam?
The key elements covered in PgMP Exam along with their weightage as follows:
Strategic Program management- 15%
Program lifecycle - 44%
Benefits Management-11%
Stakeholder Management-16%
Governance- 14%
Who can take up for PgMP Certification Exam in Nouakchott?
Program managers, project managers, project directors, project sponsors, team leaders and any individual who fulfills the eligibility criteria set by PMI can pursue PgMP Certification Exam.
Is attending PgMP Training sufficient to ace the PgMP Exam in Nouakchott?
As PgMP Certification is one of the elite globally recognized credentials, merely attending the training course is not sufficient. Individuals need to have a proper preparation plan and refer to various program management books to ace the exam in the first attempt.
What is Program Management?
Program Management refers to the process of managing multiple related projects. Program managers focus on aligning their functions with the organization's strategy rather than just the deliverables of the projects. This necessitates program professionals to determine the objectives of the program and its impact on businesses. Individuals who are certified as Program Management Professionals take up the responsibility of applying specialized skill set and techniques to manage such related projects.
Is PgMP Certification worth pursuing?
Individuals who pursue PgMP Certification gain credibility among project professionals. With vast experience in the field, certified program managers can further their career prospects and fill up the role of high managerial positions. Therefore, pursuing PgMP Certification is totally worth it.
What benefit will I receive from PgMP Certification in Nouakchott?
Owning the PgMP Certification assists individuals to stand out from the crowd of regular program managers. Also, certified program management professionals are offered significantly higher packages than non-certified professionals. Adding PgMP Certification to the resume helps individuals to apply for the role of managerial positions at higher levels.
Are there any certification prerequisites to fulfill before becoming a Program Management Professional (PgMP)in Nouakchott?
Yes, aspirants of PgMP need to satisfy certain prerequisites before taking up the exam. An individual who has a secondary degree shall have 48 months of experience in project management or PMP and 84 months of experience in managing programs. An individual who owns a 4-year degree shall have 48 months of experience in handling projects or PMP and 48 months of experience in program management.
What are the two methods of evaluation for acquiring PgMP Certification?
As PgMP Certification is the most elite credential of PMI, candidates need to clear both rounds of evaluation to be awarded with PgMP Certification.
A panel review process which is conducted by volunteers certified as PgMP
PgMP Exam focusing on 5 major domains of Program Management
How can I renew the Program Management Professional Certification?
A Program Management Professional is required to submit 60 PDUs every three years to maintain the certification. Out of these PDUs, a minimum of 35 PDUs have to be earned in the education category and the rest from the giving back category. This helps professionals to showcase dedication and commitment to the program management field.
PgMP Examination Procedure
PREPARE
Attend intense 3 day PgMP Training offered by Unichrone. Fulfil all the requirements specified by the PMI before the examination.
APPLY
Apply for the PgMP Exam, conducted by PMI, whilst filling up all necessary details. Choose the suitable date for the exam after paying the exam fees post audit clearance if any from PMI.
ACQUIRE
Get PGMP certified after clearing the exam. You will receive an email confirming the status, after which you can check the PMP registry for inlcusion of your name.

Kenneth Beard
Project Manager
Very engaging course with real world context and wonderful examples. Helped to expand my knowledge as a direct result of it.

Tom Eeartman
Head-Supplier Management
Super awesome faculty! The best part of the training was lots of real time case studies and interactive sessions. Learnt many new concepts.

Pavit Kenth
Technical Director MCI Ltd
Interesting, Focused, Real life case studies. The material was a comprehensive presentation of Lean principles and Six Sigma.

Saad Alsheddi
Head Of Operations
Really interesting, a lot of knowledge about processes, in many areas and departments, helped to understand the subjects easily.

Jernej Hercog
Manager-Engineering Services
I opted for Instructor led Online Session. The training was very well executed. It was awesome and exceeded my expectations.
Register for a free session with our trainer
Faculty and Mentors
Our certified and highly experienced trainers are handpicked from various industries to assist aspirants with practical insights into the field, thereby providing a comprehensive understanding of fundamentals and complex terminologies
FAQ's on PgMP Certification Training in Nouakchott
Unichrone's PgMP Exam Prep training is a guaranteed path for individuals aspiring to become Program Management Professionals.
Enrich
Be proficient
Program Management Professional (PgMP) Certification is designed as per the content outline released by Project management Institute (PMI). Professionals master the techniques of managing programs and executing industry-standard practices while pursuing PgMP Certification in Nouakchott.
Refine
Build leadership skills
Program Managers willing to be certified as PgMP are empowered to refine their personal development skills. While pursuing the certification in Nouakchott, aspiring PgMP professionals acquire various soft skills that are essential for communicating with stakeholders and peers.
Augment
Higher rewards
PgMP Certification is the prestigious credential of PMI in the field of program management. As a result, candidates acquiring Program Management Professional (PgMP) Certification in Nouakchott are highly sought-after in the field and earn higher salary packages than their counterparts.
Esteem
Establish your identity
Professionals owning PgMP Certification in Nouakchott are recruited by large organizations that are in need of certified professionals for managing programs. As a result, individuals taking up PgMP Certification can easily create their identity in the field of program management.
Our Clients