Why Pursue CGEIT Certification In Canada?
Certified in the Governance of IT Certification in Canada is designed for professionals who are pursuing a career in enterprise IT. Individuals dreaming of IT careers need not limit themselves to being IT professionals. The world of Enterprise IT governance is a vast area for individuals to explore and thrive. Acquiring CGEIT Certification in Canada is the simplest way of doing it. Certified individuals contribute to the success of organizations by making their IT resources align with business requirements or strategies. Such professionals assist enterprises in making the right choices for their IT investments. They teach organizations to properly leverage and integrate information technology into business processes. In addition, enterprises keep abreast of possible IT risks with the help of certified professionals.
CGEIT Certification Training in Canada
CGEIT Certification holders in Canada facilitate the demonstration of measurable results. They are knowledgeable in the arena of benefits realization that concentrates on IT investment and performance reports. This helps in making organizations earn the confidence of stakeholders. CGEIT-certified professionals ensure improved ROI on an enterprise's investment in information technology. They assure compliance with requirements needed for public listing and fulfilling regulatory obligations. Such individuals acquire a full-fledged understanding of the domains of enterprise IT governance while pursuing the CGEIT Certification in Canada.
Key Features of CGEIT Training in Canada
CGEIT Certification cost is insignificant compared to the immense benefits of the training program. Candidates derive all the skills needed to develop, manage, and monitor frameworks for IT governance. The course focuses on a wide range of concepts related to Enterprise IT Governance. CGEIT Training in Canada focuses on the principles and concepts of continuous improvement. These come within the purview of the benefits realization domain. The domains cover Governance of IT, IT resources, Benefits Realization and Risk Optimization. Each of these domains allow professional to progrss in the field and pursue managerial positions. Professionals who attend training can explain the risks to senior-level authorities of organizations for the latter to act accordingly.
2 Day Interactive Instructor–led Online Classroom or Group CGEIT Certification Training in Canada
Course study materials designed by subject matter experts
Mock Tests to prepare in a best way
Highly qualified, expert & Certified Trainers with vast experience
Enrich with Industry best practices and case studies and present trends
CGEIT Training Course adhered with International Standards
End-to-end support via phone, mail, and chat
Convenient Weekday/Weekend CGEIT Training Course schedule in Canada
Corporate Group Training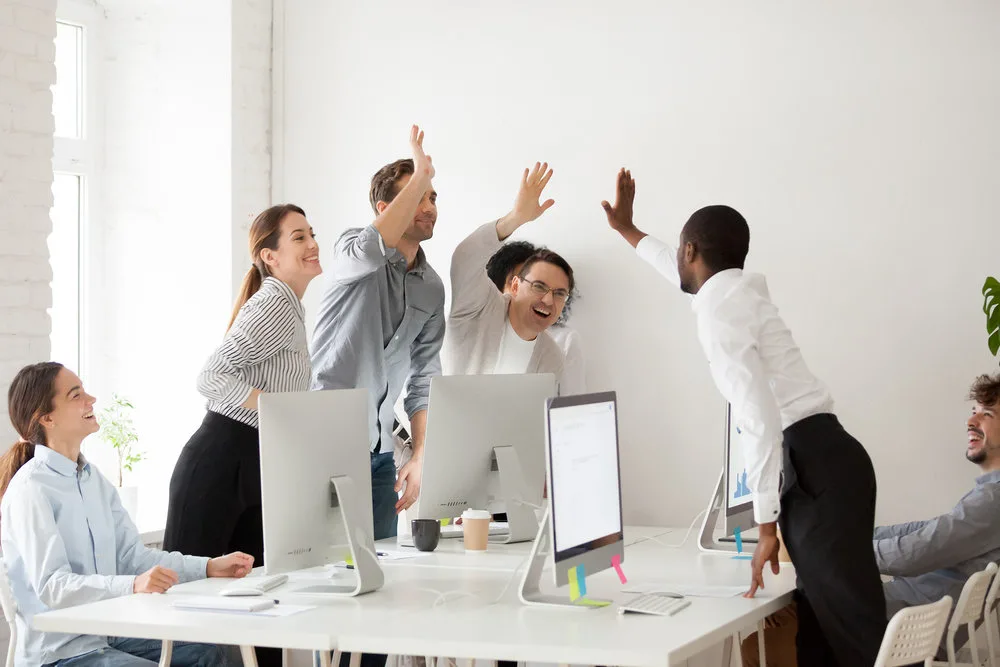 Customized Training
Live Instructor-led
Onsite / Online
Flexible Dates
Request for Corporate Group Training
CGEIT Exam Format
Exam Name
Certified in the Governance of Enterprise IT
Exam Cost
USD 575 for ISACA members and USD 760 for non-members
Exam Format
Multiple Choice
Total Questions
150 Questions
Passing Score
450 out of 800
Exam Duration
4 hours
CGEIT Exam in Canada
ISACA
CGEIT Certification Benefits
Higher Salary
With this renowned credential, aspirants earn higher salary packages when compared to non-certified professionals in the field
Individual accomplishments
Aspirants can look for higher career prospects at an early stage in their life with the most esteemed certification
Gain credibility
Owning the certification makes it easier to earn the trust and respect of professionals working in the same field
Rigorous study plan
The course content is prescribed as per the exam requirements, covering the necessary topics to ace the exam in the first attempt
Diverse job roles
Attaining the certification enhances the spirit of individuals to pursue diverse job roles in the organization
Sophisticated skillset
With this certification, individuals acquire refined skills and techniques required to play their part in an organization
CGEIT Course Curriculum
1.Governance of Enterprise IT

Governance Framework

· Components of a Governance Framework
· Organisational Structures, Roles, and Responsibilities
· Strategy Development
· Legal and Regulatory Compliance
· Organisational Culture
· Business Ethics

Technology Governance

· Governance Strategy Alignment with Enterprise Objectives
· Strategic Planning Process
· Stakeholder Analysis and Engagement
· Communication and Awareness Strategy
· Enterprise Architecture
· Policies and Standards

Information Governance

· Information Architecture
· Information Asset Lifecycle
· Information Ownership and Stewardship
· Information Classification and Handling

2.IT Resources

IT Resource Planning

· Sourcing Strategies
· Resource Capacity Planning
· Acquisition of Resources

Information Governance

· IT Resource Lifecycle and Asset Management
· Human Resource Competency Assessment and Development
· Management of Contracted Services and Relationships
3.Benefits Realisation

IT Performance and Oversight

· Performance Management
· Change Management
· Governance Monitoring
· Governance Reporting
· Quality Assurance
· Process Development and Improvement

Information Governance

· Business Case Development and Evaluation
· IT Investment Management and Reporting
· Performance Metrics
· Benefit Evaluation Methods

4.Risk Optimisation

Risk Strategy

· Risk Frameworks and Standards
· Enterprise Risk Management
· Risk Appetite and Risk Tolerance
· Verified Secure Software

Risk Management

· IT-Enabled Capabilities, Processes, and Services
· Business Risk, Exposures, and Threats
· Risk Management Lifecycle

Risk Assessment Methods
5.Exams

Topics

· Mock Exam Paper
· Previous Exam Papers dump
Frequently Asked Questions
How long is the CGEIT Training in Canada?
The CGEIT Training is hosted for 2 days across various cities in Canada.
Why do I need to enroll in CGEIT Training in Canada?
Unichrone offers CGEIT Training in flexible modes. During the 2-day training session, candidates attain real-time insights into IT Governance. This further helps candidates to understand the concepts better and ace the exam easily.
What is the benefit of online CGEIT Training in Canada?
Unichrone offers live online instructor-led CGEIT Training in Canada. Participants and trainers will log in at the same time for the 2-day training program. This makes it easier for participants to attend the session from their homes or office.
Will I receive a course completion certificate?
Yes, students will receive a course completion certificate at the end of the training session.
Is it necessary to attend CGEIT Certification Training in person?
No, Candidates can take the CGEIT Certification Training offered by Unichrone either in online or offline modes, as per their convenience.
Why should I take a mock test during CGEIT Certification Training?
A mock test conducted at the end of training helps candidates to get a better idea of the kind of questions they will encounter on the CGEIT Exam. In addition, it provides feedback regarding their understanding and preparation for the exam.
What are the advantages of attending CGEIT Certification Training in Canada?
CGEIT Training focuses on four domains of IT governance which are necessary for obtaining the Certificate. Candidates gain a thorough knowledge of the various terminologies and techniques used in enterprise IT. Furthermore, instructors at Unichrone use real-life examples while offering hands on experience that helps in getting a clear understanding of understanding of various aspects of governing IT enterprises.
How is the CGEIT Exam conducted?
The CGEIT Exam comprises 150 multiple-choice questions. Professionals are required to complete the exam within 4 hours and score necessary passing marks to obtain the certification.
How can I ace the CGEIT Exam?
Candidates attempting the CGEIT Exam need to score atleast 450 points out of 800 to ace the exam in the first attempt.
When is the CGEIT Exam conducted in Canada?
The CGEIT Exam can be scheduled by trainees through the ISACA website.
What is covered in CGEIT Exam?
The CGEIT Exam covers four major domains – governance of IT, IT resources, benefits realization and risk optimization.
Is the CGEIT Exam fee included in the training cost?
No, candidates have to pay a separate fee for CGEIT Exam. The Exam fee for ISACA members is USD 575 and for non-members is USD 760.
How long does it take to prepare for CGEIT Exam?
Candidates can take three to four months to prepare for CGEIT Exam. However, they can enroll in the CGEIT Training course offered by Unichrone to prepare and assess their potential of passing the exam.
Which edition of the CGEIT Review Manual should I refer to preparing for the CGEIT Exam?
Candidates can refer to 8th edition of the CGEIT Review Manual for the CGEIT Exam.
What happens if I fail to attain the passing score in CGEIT Exam?
Candidates can retake CGEIT Exam up to four times a year. After the first attempt, a second attempt can be made after 30 days, a third after 60 days, and the fourth after 90 days from the third attempt.
Is it mandatory to take CGEIT Exam in person in Canada?
Candidates can take the CGEIT Exam through an online remote proctoring or at an in-person testing center in Canada.
How many languages are available for the CGEIT Exam?
CGEIT Exam is available in two languages: English and Simplified Chinese.
Who governs the CGEIT Certification in Canada?
The CGEIT Certification is governed by ISACA in Canada. This credential is the prestigious certification given to individuals playing a role in enterprise IT.
Who can take up the CGEIT Certification in Canada?
IT executives, IT directors, IT analysts, business professionals, IT governance professionals, and individuals who meet the eligibility criteria can take up CGEIT Certification.
Is pursuing CGEIT Certification in Canada worth it?
CGEIT Certification is a globally recognized credential. Candidates acquiring this certification can pursue their dream jobs beyond the borders of their home country. In addition, certified professionals gain recognition from large IT enterprises and receive up to 22% increase in their salary packages.
What are the prerequisites for pursuing CGEIT Certification in Canada?
Individuals pursuing CGEIT Certification need to possess 5 years of experience in managing, serving IT advisory roles, or in supporting IT governance-related contributions. Within the 5-year experience requirement, an individual should have one year of experience in management and development of the framework for governing enterprise IT. However, the remaining 4 years of experience can be fulfilled by performing the role of any 2 or more of the CGEIT domains stated by ISACA.
How can I get CPE for the CGEIT Certificate?
CPE credits for the CGEIT Certificate can be earned through various activities such as attending training courses, participating in One In Tech educational events, taking journal quizzes, and volunteering with ISACA.
Is there any procedure to maintain CGEIT Certificate in Canada?
Candidates have to earn 120 CPE credits within three years and have to pay a fee of USD 45 (ISACA member), or USD 85 (non-member) annually to maintain the certificate.
What are the benefits of hiring CGEIT professionals in an organization?
CGEIT professionals can manage and support the governance of IT.
Protect organization's information system from potential risks.
Develop a framework to mitigate risk from information systems to achieve organizational goals.
Is there any fee to become an ISACA member in Canada?
An individual must pay USD 135, a new membership cost of USD 10 (if joining online)/ USD 30 (if joining by mail or fax), and a local chapter fee, which varies by location, to obtain ISACA membership.
What is CGEIT Certification?
ISACA's Certified in the Governance of Enterprise IT credential is a renowned cybersecurity credential. Professionals earning this credential demonstrate their expertise in governing IT systems for the enterprise.
Is there any time limit for applying for the CGEIT Certificate in Canada?
Candidates must apply for CGEIT Certificate within five years of passing the exam in Canada.
How to obtain CGEIT Certificate after passing the Exam?
After successfully passing the exam, apply for a CGEIT Certificate on the ISACA website.
Submit the application to review the work experience.
Adhere to ISACA's Code of Professional Ethics code.
Comply with the Continuing Professional Education (CPE) Policy.
What is the audit process for CGEIT Certificate?
ISACA audit process for the CGEIT Certificate is done at random to verify CPE credits acquired over a three-year period. Candidates must provide all essential documentation related to the audit if their application is selected for audit.
What are the benefits of obtaining a CGEIT Certificate?
The following are the benefits of obtaining a CGEIT Certificate :
Gain practical skills in designing an enterprise IT
Globally recognized certificate
Various job prospects
Salary hike
Will CGEIT Certificate expire in Canada?
Yes, CGEIT Certificate is valid only for 3 years. Candidates have to earn CPE credits to maintain the certificate in Canada.
CGEIT Examination Procedure
PREPARE
Attend intense 2 day CGEIT Training offered by Unichrone. Fulfil all the requirements specified by the ISACA before the examination.
APPLY
Apply for the CGEIT Exam, conducted by ISACA, whilst filling up all necessary details. Choose the suitable date for the exam after paying the exam fees.
ACQUIRE
Get Certified in the Governance of Enterprise IT Certification after clearing the exam. You will receive an email confirming the status.

Kenneth Beard
Project Manager
Very engaging course with real world context and wonderful examples. Helped to expand my knowledge as a direct result of it.

Tom Eeartman
Head-Supplier Management
Super awesome faculty! The best part of the training was lots of real time case studies and interactive sessions. Learnt many new concepts.

Pavit Kenth
Technical Director MCI Ltd
Interesting, Focused, Real life case studies. The material was a comprehensive presentation of Lean principles and Six Sigma.

Saad Alsheddi
Head Of Operations
Really interesting, a lot of knowledge about processes, in many areas and departments, helped to understand the subjects easily.

Jernej Hercog
Manager-Engineering Services
I opted for Instructor led Online Session. The training was very well executed. It was awesome and exceeded my expectations.
Register for a free session with our trainer
Select your city to view CGEIT Certification Training Course Schedule in Canada
Faculty and Mentors
Our certified and highly experienced trainers are handpicked from various industries to assist aspirants with practical insights into the field, thereby providing a comprehensive understanding of fundamentals and complex terminologies
CGEIT Exam is comparatively easier to pass when compared to other ISACA Certification exams. Candidates can attend the CGEIT Training offered by Unichrone to gain practical knowledge of governing enterprise IT. In addition, ISACA reference materials for CGEIT can assist professionals in preparing for the exam and ace it without any hassles.
Individuals will receive their CGEIT Certification from Information Systems Audit and Control Association.
Professionals owning CGEIT Certification in Canada can take up the job roles of chief information officer, senior IT managers, senior business consultants, and other managerial positions in the IT sector.
CGEIT Training is highly beneficial for professionals managing enterprise IT. They initiate IT innovations and implement them for adding value to the delivery of products/services to the consumers.
Individuals who have attained CGEIT Certification in Canada are adept at responding to IT governance needs. Organizations are always in search of certified individuals of such caliber to meet their requirements.
The skills developed during CGEIT Training are accepted by enterprises across the world. This training program confirms the possibility of landing IT governance jobs in renowned organizations abroad. Professionals attending training stand out from the rest and easily crack
CGEIT Interview
rounds.
No, individuals cannot attain their CGEIT Certification without meeting the eligibility criteria. However, aspiring CGEIT professionals can waive off their experience by meeting the conditions set by ISACA.
Professionals interested in earning CGEIT Certification in Canada can attend the training program and go through the CGEIT review manual. In addition, candidates can refer to Hao Chen's Tips for Preparations and Success in the CGEIT Exam. This further helps professionals to master the skills required to earn CGEIT Certification.
To ensure that every business procedure is executed with its respective accuracy, performance measurement is performed. CGEIT certified individuals specialize in this job to assure the organization of its efficiency.
Risk management is an integral part of the CGEIT Training course. Individuals gain expertise in identifying as well as predicting possible threats and building IT infrastructures to outweigh them.
In the process of earning CGEIT Certification in Canada, individuals master resource management. They are the ones who are relied upon and entrusted with this daunting task.
Enhance
Boost your intellect
Certified in the Governance of Enterprise IT Certification offered by ISACA enables professionals to enhance their skills in the field. Individuals pursuing CGEIT Certification in Canada learn to direct and monitor the governance of IT in large enterprises.
Adept
Improve professional prowess
ISACA's CGEIT Certification is designed to offer a specialised skillset for individuals in the IT sector. Furthermore, professionals acquiring CGEIT Certification in Canada are entitled to improve their competencies in IT governance management.
Exhibit
Reveal your capabilities
Professionals taking up CGEIT Certification provided by ISACA in Canada are easily identified and recruited by large organizations. Owning the certification of CGEIT itself proves that professionals possess the necessary skill to apply enterprise IT governance.
Impact
Uplift your career
CGEIT Certification is the renowned credential offered in the field of Enterprise IT Governance. As a result, professionals taking up ISACA's Certified in the Governance of Enterprise IT Certification in Canada can easily uplift their career in the initial stage.
Our Clients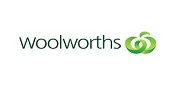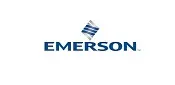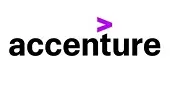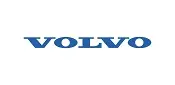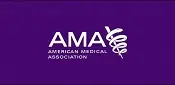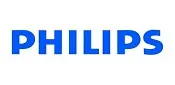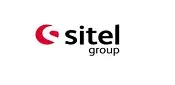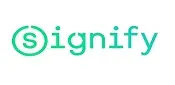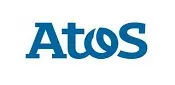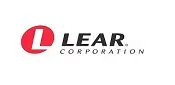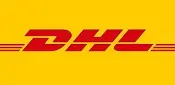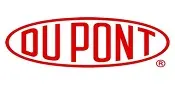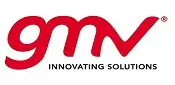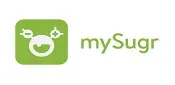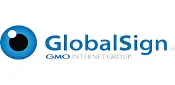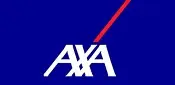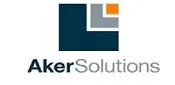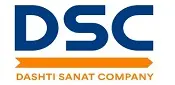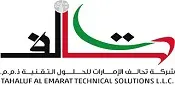 Essential Tips to Crack the CGEIT Exam in Canada
In this digitally-driven era, there is hardly any business organization that doesn't depend on an IT infrastructure. CGEIT Exam is meant to produce individuals with proficiency in IT governance suited for enterprises. This exam is an assessment of the individual's command over the IT concepts and responsibilities in alignment with business operations.
What is a CGEIT Certification?
CGEIT Certification ensures that one is capable of bringing continuous improvement to the business procedures within an enterprise. The certification holder is adept at tracking a company's IT performance thereby, keeping a check on its IT expenses. They help an organization stay updated with the latest additions in IT. Communication and documentation methods are implemented by them for performance measurements at regular intervals.
Read More