The International Standards Organization (ISO) developed a wide range of internationally-recognized standards that apply to organizations. The main goal of these standards is to direct the organization in providing the best service and an environment that is environmentally friendly to their customers and employees. For instance, ISO 9001 relates to quality management systems, whereas ISO 22301 relates to business continuity and security. ISO Certification and ISO Accreditation are terms used interchangeably, but they both represent quite distinct concepts. Certification means a written assurance by a third party of the conformity of a product, process, or service to specified requirements. On the other hand, accreditation is the official recognition of the ability to work to a set of standards by a legitimate body.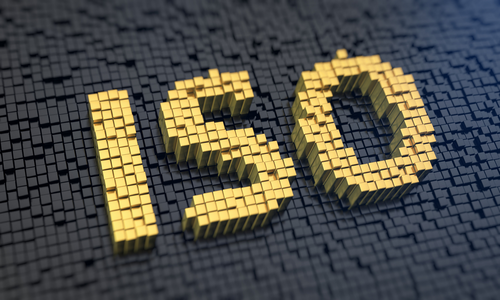 What is ISO Certification?
ISO certification means securing written assurance from a third party. An organization that wishes to receive ISO certification should demonstrate that its process, product, or service complies with the necessary specifications. Some well-known ISO certifications include ISO 27001 (information security), ISO 14001 (environment), and ISO 45001 (Health and security).
When a company applies for ISO certification, it is evaluated per globally accepted standards for calibration, inspection, and testing services. If an organization satisfies the standards and is approved for certification. An ISO certification is granted for a period of three years.
What is ISO accreditation?
ISO accreditation is an authorized body's formal acknowledgment of the ability to perform tasks in accordance with specified standards. It is defined as third-party attestation related to a conformity assessment body. It providies formal confirmation of its competence, impartiality, and consistent operation in certain conformity assessment operations.
Accreditation entails evaluating an organization's competency and objectivity and the extent to which their work complies with internationally and nationally recognized standards. An ISO-accredited certification is provided to an organization when it has met an ISO standard and gone through the accreditation procedure with a certifying authority.
Difference between ISO certification and ISO accreditation
Accreditation is provided to an organization or certifying body for conducting audits. On the other hand, ISO Certification is achieved by any organization after implementing quality standards and applying for audits. ISO Accreditation involves the individual third party for endorsing, service, and production. ISO accreditation aims to monitor and guarantee the institution's quality. All accreditation requirements include overall quality management concepts. The IAF is an international accreditation body concerned with quality management conformance evaluation.
Accreditation is given to organizations for specific activities, whereas certification applies to the entire business. For instance, one should select a company that has been accredited against the testing standard ISO 45001 rather than one with a general quality certification of ISO 9001 if they aim to increase individuals' safety at work.
What are certification bodies?
The company must select an ISO certifying body to receive an ISO certification. Since ISO only creates the standards and does not certify or issue certificates to organizations. Certification bodies are independent legal organizations that certify an organization's compliance with a specific standard. There are several certification organizations operating all around the world. The majority of certification bodies are privately owned organizations, while some are connected to international standardization groups.
Implemented management systems must meet the set of specifications outlined in the ISO Standards to receive ISO certification. The ISO Certification body subsequently analyzes the management system, certifies that it complies with ISO requirements, and issues a certificate attesting to the organization's compliance with ISO requirements and maintenance of the management system.
What are accreditation boards?
Accreditation boards ensure that certified certifying organizations adhere to a rigorous and high level of external audits. These boards examine certification bodies' activities in a manner that is very similar to how certification bodies examine certified companies. In some events, an observer from the accreditation board goes with the auditor when a certifying body visits a site to conduct an external audit. This is a component of the accreditation board's auditing process to make sure that the certifying body conducts audits to a uniform standard.
Typically, each nation has a single national accreditation body. For example, the accreditation body for the UK is UKAS, and Ireland is INAB. Moreover, an accredited certification body is limited to acting as an evaluation or audit body and cannot participate in the preparation for certification.
Conclusion
To sum up, accreditation validates certifications, and certification validates the individual, organization, service, or product. Organizations need to define which process applies to them, whether certification or accreditation depending on the standard of their compliance requirement. Individuals who are interested in learning more about ISO standards can take up ISO Training. For example, candidates who wish to learn about ISO 9001 can enroll in ISO 9001 Lead Implementer Training. Training helps to gain an in-depth understanding of the ISO 9001 standard and its principles. Moreover, it helps to gain hands-on experience in implementing ISO 9001 in an organization.