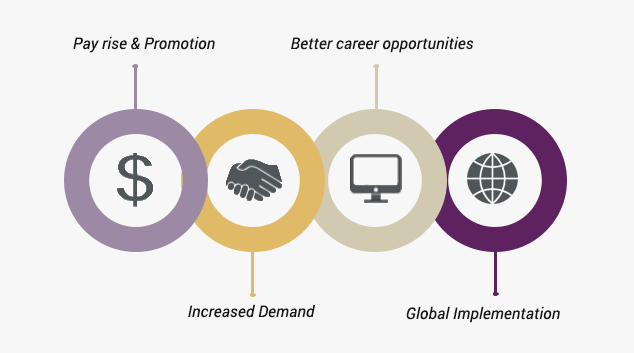 Have you heard this new mantra ITIL and ITIL course being chanted by many? Are you wondering what this ITIL course is and why it is so much sought after? We will explain in this post what ITIL course is and why you should go for it!
What is ITIL?
What is ITIL and what does ITIL stand for? Information Technology Infrastructure Library or more commonly referred to as ITIL comprises of the practices need to for IT Service Management or ITSM. Now, your next question- what is IT service management and what is its role in ITIL Certification Training?
When did ITIL start?
By the way, did you know that originally in the 1980s when UK government wanted to streamline the IT practices, ITIL came up? Are you wondering about the word library? Well, initially it was a set of book that dealt with each practice in the IT Service Management and therefore the name library! Therefore, in ITIL course you would understand all about the various ITSM practices too.
What is ITSM?
Information Technology has become the backbone of any business. Therefore, any lapses or issues in the IT service delivery and management could cripple a business. Hence, it is imperative that there are well-defined policies, procedures, and processes to ensure the effective IT Service management. Thereby, implying that ITIL framework deals with the effective practices needed for defining, creating, delivering, managing and controlling the Information technology services provided to customers
How is ITIL structured?
The foundation for ITIL is a continuous improvement or the PDCA cycle. PDCA stands for Plan, Do, Check, Act which is a simple way to say raise the bar every time and keep going to the next level. ITIL is also to some extent aligned to the ISO/IEC 20000- International Service Management Standard for IT service management from the International Organization for Standardization (ISO). Hence for the ITIL, concepts & principles from an international standard are also incorporated which are reflected in the ITIL.
Is ITIL specific to UK and Government projects?
Though it originated in the UK, it is not specific to any country or sector or industry. It is industry or company independent and can be applied across industries.
ITIL is a framework of the best practices needed across the Information Technology Service Life Cycle. ITIL enables an organization to fortify its strategy by using the processes, procedures, tasks, and checklists in ITIL and showcase its level of competence and a baseline for continuous improvement.
Benefits of ITIL Certifications
Though there are many benefits of an ITIL course and the different certifications, let us look at the top 5 benefits.
Better equipped:

When you undergo the ITIL course, you have more insight into the ITIL framework and hence you can manage the work better. Moreover, you will be able to appreciate the need and application of the processes, activities in ITIL. Therefore, you will be able to work more efficiently and be a higher productive resource.

Better Pay:

After you have attended the ITIL course, If you have completed the certification too, you have better job prospects. Compared to other non-certified candidates, you have an edge in the ITSM sphere. Moreover, as a certified ITIL professional, your pay scale also gets a substantial jump. The average salary for ITIL certified professional can increase by more than 15%. Average salary per annum could be around $100,000 once you are certified. Though the salaries could vary based on the location and experience, there is a definite increment in your salary after the ITIL course leading to certification

Recognition of expertise:

With the ITIL course and certification under your belt, you are recognized for the expertise and skills in managing the services in your organization. Both your senior leadership in the organization and your colleagues would appreciate your ability to manage the services and processes effectively.

Common terminology:

Since ITIL course gives an insight into the ITIL framework, you could get to know the terminology that is common across industries and countries. Therefore, you speak a common language with a variety of customers.

Holistic view:

With the ITIL course, you get to know the fitment of business with IT service and infrastructure. Therefore, you get to understand the big picture and hence make a valuable contribution to the organization which in turn makes you a much sought after employee in the company.
Unichrone specializes in providing IT Service Management certification training courses such as ITIL Foundation, ITIL SS, ITIL SO, ITIL SD, ITIL ST , ITIL CSI and  ITIL MALC. If you would like to know more about the benefits of IT Service Management certifications for your career, call our consultant now on:9886140602 Or email : support@unichrone.com