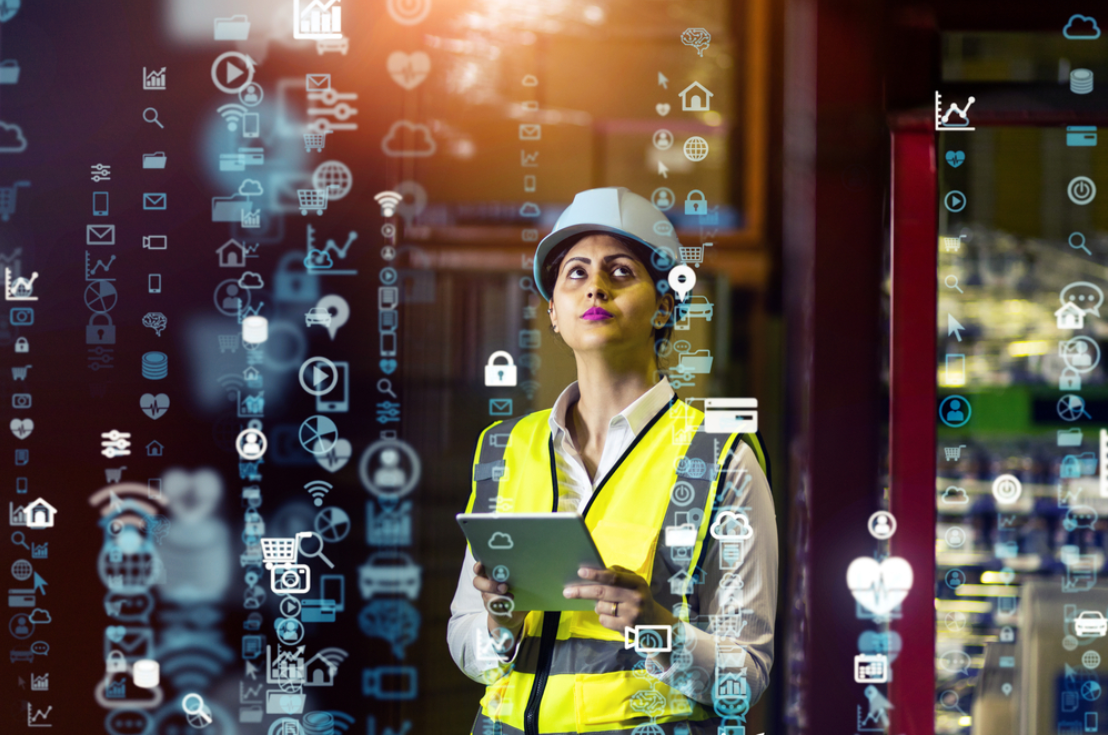 Supply Chain Management (SCM) and Logistics have always been a vital part of every organizational operation. Without a proper supply chain and logistics network, organizations cannot procure the resources to produce their products and deliver them to the customers on time. The recent global health crisis that brought the whole world and its economy to a standstill proved that organizations need to automate their supply chain process to survive similar uncertainties in the future.
The supply chain management and logistics process include manual and repetitive tasks. These tasks are usually carried out by human resources and are often prone to error. Thus, automating these tasks and monitoring them can eliminate the weakness in the supply chain and logistics process. In this age of digital transformation, organizations that have adopted new technologies have proven that they can survive any uncertainty. So, it is important that more organizations start implementing supply chain automation to make the supply chain management and logistics process more efficient.
What is Supply Chain Automation?
Supply Chain Automation can be defined as leveraging digital technologies to manage and monitor the supply chain and logistics operations. By adopting the latest technologies, traditional supply chain management functions like procurement, distribution, storage, and warehousing can become more efficient. The process of logistics that involves planning, controlling, and delivering the products and services to the customer on a timely basis at the right place can also get streamlined using supply chain automation. Modern technologies like advanced ML (machine learning), DL (deep learning), AI (artificial intelligence), RPA (robotic process automation), and IoT (internet of things) are being utilized in supply chain automation to help organizations attain their objective of consistently delivering goods and services to their customers.
Importance of Supply Chain Automation in Logistics and SCM
According to Gartner, the technological research and consulting firm, at least 50% of the global companies will be integrating AI, advanced analytics, and IoT in their supply chain operations by the year 2023. Therefore, the race to supply chain automation has already begun. By automating the SCM and Logistics process, organizations can reduce their operational costs and maximize productivity.
Here are some of the major advantages of Supply Chain Automation in Logistics and SCM in today's digital era:
Automating Manual and Repetitive tasks
The supply chain management and logistics process involve recording, storing, and documenting important information like delivery orders, order receipts, waybills, bills of lading, etc. SCM professionals and Logisticians do these repetitive tasks regularly to maintain transparency and accountability. Through, supply chain automation, back-office, and menial tasks can become automated. This ensures reduction of human error, operational efficiency, and increased productivity for the organization.
Better Transportation
Transportation is the most important element of supply chain management and logistics operation. Whether it is done by road, ship, or air, tracking, and monitoring the transportation of goods requires efficiency and accuracy. Digital technologies can make this process accessible in real-time. Even customers can track their products through AI-enabled smart tracking to find the exact delivery date.
Greater Transparency and Customer Satisfaction
By using digital technologies, the traditional supply chain industries have transformed into a single-source operation. Real-time data and status information provided about the products and their delivery leads to greater transparency in the organization. This also ensures that the customers of the organization are updated regularly and that their requirements are fulfilled.
Reduced Operational Costs
When repetitive and manual processes are automated, organizations can utilize their human resources efficiently. Although the implementation of digital technologies can become costly for some organizations, especially start-ups and small businesses. However, it should be noted that investing in digital technologies is a one-time investment that will reap its rewards for years to come.
Quicker Response and Risk Mitigation
With the help of supply chain automation, organizations can ensure quick response strategy and risk mitigation. AI can provide data about possible failures and risks associated with any aspect of the supply chain process. This will allow organizations to take the necessary steps in advance or prepare themselves to effectively tackle those risks.
Effective Compliance
Automating the supply chain management and logistics process ensures that organizations follow the right protocols and compliance guidelines like the ISO standards. This also ensures a safe and healthy work environment for the supply chain management professionals and logisticians.
Inventory and Warehouse Control
Supply chain automation offers real-time visibility and transparency in every operation of the supply chain and logistics. Thus, supply chain managers and logistics officers can manage and monitor the products stored in the warehouse and ensure effective inventory control.
Increased Efficiency and Productivity
From procurement of raw materials from different suppliers and vendors to the final delivery to the customers or clients, the supply chain automation process ensures efficiency at all levels. Thus, the supply chain automation process leads to increased operational efficiency and overall productivity for organizations.
Conclusion
With more organizations integrating digital technologies in their day-to-day operations, there is no better time than now to start one's personal journey to learn about them. The utilization of digital technologies like AI and IoT in the supply chain management and logistics industries is only one example. Transformative technologies are being utilized in the manufacturing and automobile sectors, banking and finance industries, education as well as healthcare industries. Aspiring supply chain management professionals can learn about these digital technologies and their uses in supply chain automation by earning the Logistics and SCM Certification. They can educate themselves on the latest practices in the supply chain and logistics industry to transform their organization's supply chain and logistics operations.