In the years to come, organizations will no longer be found to possess IT infrastructures within their premises. With more enterprises shifting to cloud computing each day that is the expected future scenario. At its stage of evolution, cloud computing poses various changing trends for the ongoing year. Cloud services can be adjusted as per traffic fluctuations and thus, they are being favored by businesses. In this context, adequate knowledge of emerging trends in Cloud Skills can truly benefit business owners and employees, as well.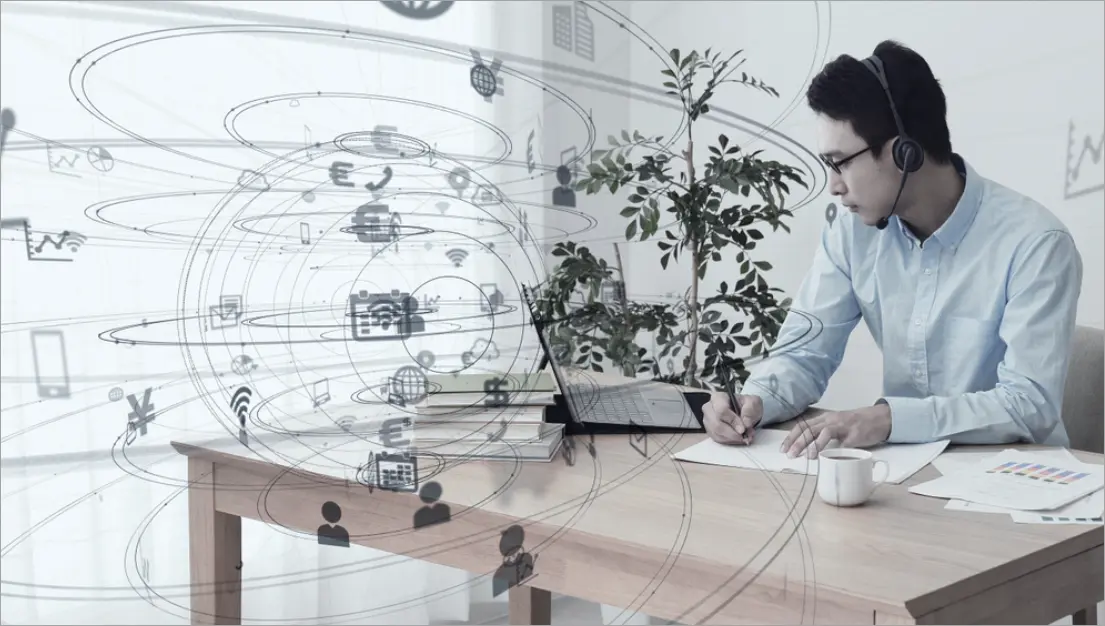 What are the Advantages of Cloud Computing?
The benefits of cloud computing are many. These are just to name a few:
Employees assisted by cloud computing services can work remotely without any hassle.
Protects valuable data against serious misfortunes occurring in the organization.
Has better connectivity and cost-effectivity.
Advanced tools are made available for data management through cloud computing.
Disaster recovery of the organization's data assets.
Which Cloud Skills are Trending in 2022?
To possess cloud skills that are trending in 2022 is the best bet for an individual to advance in his/her IT career. The immense need for such professionals is increasing with enterprises adapting themselves to cloud computing. Mentioned below, is a list of the skills trending at present.
Understanding Business
Comprehensive knowledge of business management fundamentals is of top priority for acquiring cloud skills at present. Cloud computing serves business organizations. So, those individuals dreaming of a career in this field must be well-versed in business concepts. Forecasting and budgeting have to be focused on making the most of cloud computing. Only then an organization is able to decide on the cloud services to be deployed by its IT infrastructure.
Studying Cloud Platforms
It is essential to gather detailed knowledge of the available cloud platforms like OpenStack, AWS, and Windows Azure. One must be aware of every feature and its functionality of respective cloud platforms. This helps individuals to advise or implement the most appropriate cloud services platform for an enterprise. Individuals possessing such knowledge are recruited by companies for their IT system decision-making.
Cloud Architecting
Several courses like Azure Solutions Architect Training are available for professionals to become adept at cloud architecting. It refers to designing a cloud application that involves strategic decisions related to scalability and operating location. To gain expertise in this area, one needs to clearly understand the business goals. This necessitates individuals to identify the means of accomplishing such goals in the cloud platform.
Communication Skills
With most organizations having a tough time fully utilizing cloud services, there is enough room for cloud service consultants. One can build a fortune simply by offering valuable suggestions, and information on the significance, benefits, and application of cloud services. Thus, cloud services can simply be hired by word of mouth. Therefore, effective communication is one of the trending skills, as well.
Infrastructure Management
Cloud infrastructure management skills are crucial for IT administrators to scale professional heights. Managing virtual infrastructure within a hosted ambiance is entirely different from physical infrastructure management. One needs to gain expertise in all the different technical roles related to cloud services operations. Professional programs like Office 365 Administrator Training are structured to meet the cloud learning needs of IT employees. 
Cloud Computing Fluency
Hybrid cloud computing is the latest trend in this domain, and its use is getting rapidly popular with business enterprises. Organizations now prefer using simultaneous cloud environments, maybe both IaaS and PaaS, simultaneously.
To ascertain data security, enterprises are also allocating different projects to individual public clouds. IT professionals are suggested to gain absolute knowledge of operating hybrid clouds. This will keep them ahead of others in the realm of cloud computing.
Art of Selecting
Depending on the cloud services a business requires, individuals can easily select from options ranging between IaaS and SaaS. Additionally, professionals must gain command over the features of PaaS, SaaS, and IaaS cloud technologies to identify which one meets specific business needs. An organization can only reap the benefits of cloud computing if the correct technology is selected by its IT staff.
Cloud Security
Even cloud platforms aren't out of the danger of data security breaches just like their traditional on-site counterparts. Therefore, becoming an expert in cloud security practices is a trending skill sought after by organizations. Learning cloud computing technologies is incomplete without becoming adept at protecting cloud data.
The increasing rate of data workload transfer from on-site infrastructures to clouds has enhanced the challenges faced by data security. Professional courses are available these days for IT administrators to enrich their potential with stringent data protection competencies.
Multitasking Ability
Nowadays, no organization relies on the services offered by a single public cloud. Opting for multiple clouds has resulted in cost-effectiveness, and improved performance. Besides, the regulatory compliance needs are also fulfilled in an efficient manner with the help of cloud services. For simultaneous fulfillment of different purposes, organizations now prefer hybrid clouds. IT professionals should be conversant with multiple cloud management techniques.
Being Agile
There is no alternative to adopting agile methodology and the same frame of mind for cloud technology optimization. Cloud computing isn't a solution in itself but it can become one if utilized properly by expert hands.
Cloud computing is considered the revolutionary technology in IT history and the future tool for industries across every sector. Thus, one must obtain in-depth knowledge of cloud computing and stay updated with its newest reforms to land successful jobs and help businesses achieve their goals.