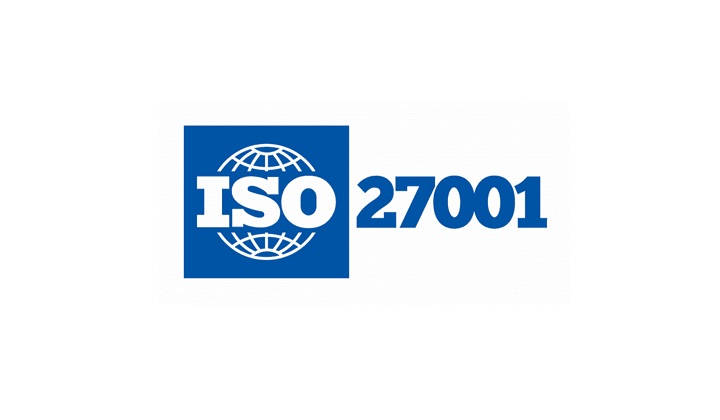 Introduction to ISMS-ISO 27001 Family
Information is a valuable asset of an organization, whether printed or written on paper, stored electronically or sent by mail or electronic forms. Organizations take all the necessary precautions to safeguard company and customer information against data security threats and loss of information risks. An ISMS (Information Security Management System) is a centrally managed framework that modern organizations establish to effectively manage the hazards and risks to the organization's confidential data. An ISMS based on ISO 27001 helps the organization implement an effective framework to develop and continually improve the security of private information security. Organizations seek ISO 27001 Certification to prove their adherence to best practices and recruit employees with ISO 27001 Lead Auditor Certification.
The benefits of Implementing an ISMS
The better your organization manages risks, the better prepared you are to face uncertainties. An Information Security Management System (ISMS) is a structured and systematic approach that organizations set up as part of their risk management. ISMS framework helps businesses to manage information security and secure from IT-related risks with its wide-ranging controls and various safety measures. Moreover, an accredited organization with ISO 27001 Certification proves that the organization's ISMS follows international best practices, consequently increasing stakeholders' confidence to invest in your company. Learn more about the benefits that organizations get by implementing ISMS.
An ISMS is a combination of policies, processes, procedures, and systems that help the organization manage cyber-attacks, hacks, data leaks, and theft.
Implementing ISMS protects all types of Information, including print and digital formats of Intellectual Property, client's personal information and company secrets.
The organization will be enhanced with resistance to cyber-attacks by implementing and maintaining ISMS.
Risk assessment and ISMS analysis approach accomplish the function of defensive technology. So the organization will no more spend money on implementing defensive technology to reduce risk growth.
The ISMS system's holistic approaches provide comprehensive protection to help employees of various departments understand the risks and receive security controls as part of their daily work practices.
ISMS offers
security against technology-based risks and protect confidentiality, integrity and availability of Information with its set of policies, procedures and technical/ physical controls.
ISMS approaches to risk management constantly adapt to changes in the environment and inside the organization, thus reducing continually evolving threats.
By implementing ISMS in the organization, their only focus will be on growth and development. Thus, ISMS reduces the burden of monitoring risk/ security management.
The importance of an ISO 27001 Auditor in an Organization
An ISO 27001 Lead Auditor, before launching their career in security management, must undergo ISO 27001 Lead Auditor Training program to develop the necessary skills to perform ISMS audit by applying widely accepted audit principles, processes and techniques. As an ISO 27001 Lead Auditor, you will need to manage risks & security threats and competently adopt the responsibilities such as,
Planning and performing security analyses to ensure a baseline understanding of the IT & OT infrastructures, products, solutions, service landscape and related processes
I am preparing ISO 27001 process assessments and co-coordinating with internal and external personnel on the hacking activities on systems, products and services.
Designing tools to attach threats using state-of-the-art technologies and should be able to provide evidence if they are vulnerable
Regular and effective communication with security architects and solution providers to converse on the security assumptions & requirements to improve their solutions
Discussing with the stakeholders for driving cyber security improvement projects through the procurement lifecycle
The ability to carry out analytical skills learnt from ISO 27001 Auditor Certification courses and use them to assist clients in implementing development measures
Implementing ISMS approaches and procedures to identify the root cause of findings
Should I Become an ISO 27001-Lead Audit Certified?
ISO 27001 Lead Auditor Training enables you to develop sufficient knowledge to perform an Information Security Management System (ISMS) audit by applying widely recognized audit principles. During the ISO 27001 audit Training, the participant will be trained with practical exercises to master audit techniques, efficiently communicate with customers and become competent in managing audit programs. In addition to that, acquiring ISO 27001 Certification Training in an institute will be helpful for you to score good marks as they train you with ISO 27001 Lead Auditor mock exam. Once you pass and receive the ISO 27001 Lead Auditor Certification, you will demonstrate your capabilities and competencies to audit organizations based on best practices. Therefore, if you want a fruitful internal/ external audit career, you must undergo ISO 27001 Training.
The path to ISO 27001 audit Certification
ISO 27001 Lead Auditor Certification is an expert-level Certification. You will be engaged in a 5-day Training program with an ISO 27001 audit duration of 40 hours of Lead Auditor Training. You need to hold some qualifications and experience to take up the Training program, ensure you belong to one of the following fields,
Managers, Professionals or Consultants involved in Information Security Management
Expert consultants of an Information Security Management System
It is recommended to take ISO 27001 CICA Training and Certification to apply for the ISO 27001 Lead Auditor Training program if you do not meet the mentioned requirements.
Who should attend?
ISO 27001 Lead Auditor course is ideal for those who want a globally-recognized credential as an ISO 27001 Lead Auditor to advance in their career. Managers who are responsible for the implementation and maintenance of ISMS can also take up this Certification course. Aspirants who meet the requirements and pass the exam can engage in roles such as Compliance auditor, Information & risk manager, IT/Information security manager, GDPR auditor, ISMS manager, Internal auditor, Information security officer and cyber security consultant.
Learning Objectives
To understand the operations of an ISO 27001-based ISMS
To acknowledge the correlation between ISO 27001, ISO 27001 and other standards and frameworks
To understand the roles and responsibilities of a Lead Auditor
To plan, lead and follow up on a management system audit by ISO 27001
To interpret the implementation requirements of ISO 27001-based Information Security Management System
To expand participants' auditing competency and increase credibility through gaining international recognition
What do the ISO 27001 Standards include?
ISO 27001 and dozens of ISO standards are published by the ISO regarding the information security system. It's essential to become familiar with the key sections of ISO 27001 before pursuing an ISO 27001 Certification in the lead audit.
Introduction: Outlines what ISMS is about and the importance of drafting risk management methodologies
Scope: Defines the requirements for ISMS to apply in all types of organizations
Normative References: Outlines the relationship between ISO 27001 and ISO 27002 standards
Terms & Conditions: Covers the terminologies used in the ISO standards
Context of the Organization: Instructs how efficiently stakeholders can be involved in the creation of ISMS
Leadership: Responsibilities of a lead in terms of uploading ISMS policies and procedures
Planning: Outlines the business needs to recognize and address security risks & breaching threats
Support: Explains the ways to raise awareness about the ISMS and assign responsibilities
Operation: Describes the requirements, plans, controls and documentation of ISMS to ensure competent ISMS processes
Performance Evaluation: Provides guidelines on monitoring and measurements for the effectiveness of ISMS
Improvement: Describes how the ISMS should be updated and improved continually
Reference Control Objectives and Controls: Detailed annex of individual elements of an audit
Steps for Becoming the ISO-27001 Lead Auditor
Taking up ISO 27001 Lead Auditor course is just the beginning of your career, so you must draft the process of becoming an ISO 27001 Lead Auditor carefully.
Prerequisite
Ensure you meet the requirements for taking up the ISO 27001 Certification quoted by the authorized Certification body. You should have a total of four-year experience in information technology, and two years should be in information security.
Undertake Training
To take the ISO 27001 exam, you must undergo a Training program to learn how to perform real Certification audits. When you join an organization and develop ISMS security policies, you will need to explain the procedure to your higher authority and your team members. In this case, you can't simply do that without taking up advanced Training from the ISO 27001 Training institute.
Pass the exam
The ISO 27001 audit course lasts five days with subject-matter Training. The fifth day of the system will be scheduled for writing the ISO 27001 Lead Auditor exam. You will crack the exam only if you study the entire Training program by putting considerable effort into it. Remember, you can't take the examination even if you miss a day during the course.
For ISO 27001 Lead Auditor Certification, candidates must pass exams 1.RM101, 2.ISMS101, 3.ISMS102, and 4.ISMS103. The exam can be taken online and at the CIS eLearning centre. You will receive the marks automatically once you complete the exam.
Gain audit experience
To become an authorized ISO 27001 Lead Auditor to lead the team members, you must have experience in at least three complete ISMS audits. Why Choose Unichrone? Unichrone is a globally recognized ISO 27001 Audit Training organization. Our team of first-class teaching staff and certified ISO Lead Auditors led various ISO 27001 Certification projects and trained numerous professionals on ISMS implementations and audits across the globe. Any thoughts on joining ISO 27001 Lead Auditor Training program? Call us now.