The combination of Six Sigma and Lean methodology is making organizations achieve miraculous feats. These data-driven tactics eliminate the need for entering unhealthy competition with other enterprises in the market. The credit goes to professionals holding the Lean Six Sigma Black Belt Certification. They have mastered the art of using promising tools to help organizations achieve the following:
Consumer satisfaction
Enhanced business operations
Improved quality of products and services
The Black Belt accreditation empowers one to implement the system for the reduction of waste and advanced quality checks. Such certified professionals bring meaningful change within an enterprise. Here is detailed information about the tools and techniques these individuals have up their sleeves.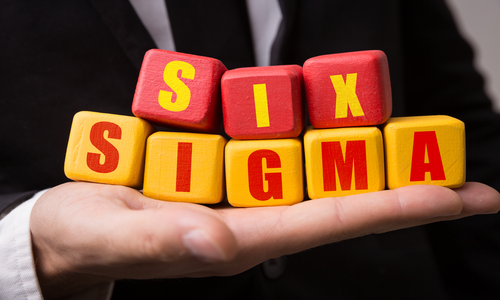 What Are The Ideal Tools For Certified Black Belts To Use?
These tools come in handy to push one's efforts and supervise the subordinate Lean Six Sigma level professionals.
Kano analysis
This tool is an approach to identifying consumer reactions to a certain service or product. The Kano analysis model involves customer-oriented research using a model questionnaire. It facilitates an organization to rank a product's or service's features based on the latter's consumer-satisfaction level. The expense of deploying those features is also a factor used to rank them. This tool is efficacious in preventing unnecessary expenditure on resources that make the product less appealing to consumers. It considers consumer satisfaction and performance improvement as the keys to strategizing product development. Certified Six Sigma Black Belt professionals use this tools to identify the product characteristics that require immediate attention.
Project charter
A project charter is another effective tool containing information on a project's goals, extent, and executioners. A clear definition of the project objectives and the responsibilities of individual participants. This document affirms the authority of a project manager and also states about prominent stakeholders. A project charter proves more useful throughout its lifecycle than just remaining an introductory guide. It assists in checking whether the tasks executed are compliant with organizational goals and project sponsor expectations.
RACI matrix
Lean Six Sigma Black Belt professionals worldwide use the RACI matrix. This chart elucidates the functions of a worker for each task, its corresponding objectives, and performance judgment. RACI consists of a spreadsheet exhibiting the participation extent of each project worker in individual activities. Tasks are assigned based on this list, and the categories marking their performance are:
R – Responsible
A – Accountable
C – Consulted
I – Informed
Process mapping
An illustration is a potential weapon when it comes to mapping business processes. This portrayal facilitates easy viewing of process details, thereby leading to precise decision-making. The visual presentation of distinct project stages, along with their contributions, is useful. It allows quick identification of the ongoing process's limitations and strengths. This eliminates errors and diminishes the cycle times resulting in enhanced productivity. The chief elements of process mapping are the steps, inputs, and results. It should properly depict the workflows and their interactions with the enterprise. Process maps must include common symbols or languages for everyone to comprehend them. Detailed information on rework loops, choices, and multiple paths must be on the map.
Process yield metrics
Devising effective performance metrics is essential to avoid reworks in a process and make it fault-free. Process inefficiencies only end up increasing the project expenses. The metrics should be such that not a single flaw in a process goes undetected. They should help in establishing attainable performance objectives. Lean Six Sigma Black Belt professionals apply two kinds of process yield metrics, namely final and first-time yields. Thus, they assist organizations in ascertaining the smooth sailing of their business operations. An increase in yield rates indicates that the project operations are error-free.
Descriptive statistics
Empirical data and facts are most effective in judging performance and attaining the desired business goals. Six Sigma employs statistical tools to analyze performance and process improvements. The evaluation of quantitative and factual features of a group of measures is only possible through statistical analysis. Descriptive statistics is a potential tool for certified Six Sigma Black Belt professionals to use. It defines the core characteristics of a data set in the form of a quantitative summary. The summary appears presentable since this tool presents the facts in an organized manner to be used as references during discussions.
Probability distributions
A probability study assists stakeholders in making predictions about a combination of situations or events. Organizations must realize the importance of determining event occurrence probability. This is crucial for deriving conclusions regarding a population from sample data. Black Belts are knowledgeable in the traits of different probability distributions. They are adept at applying the right probability distribution pattern to the right data source to reach the right conclusion. An understanding of the probability distribution behavior facilitates the estimation of the data finding range. This makes it easier to provide data as per the process and product variety.
KPIs
KPIs (Key Performance Indicators) are reliable facts for organizations to utilize in analyzing their performances. The performance measurement here concerns organizational objectives. ROI and NPV are the financial measurement KPIs that are popular with Six Sigma Black Belt professionals. A proper understanding of employee performance assists in formulating the exact improvement strategies to meet the overall targets.
Normal distribution
The curve of the normal distribution is one of the fundamental Lean Six Sigma statistical concepts. It is productive for handling issues involving several errors. The number of flaws in a process signals its degree of variance. This curve depicts the variation in a dataset. The normal distribution tool is meant for data analysis. It is also called the Gaussian probability distribution, and it proves to be one of the powerful Six Sigma Black Belt tools.
Pareto analysis
The Pareto chart depicts the phenomena occurrence rate in the Six Sigma methodology. The bar graph displays a frequency range of data in descending order according to the Pareto rule. This is the 80-20 principle that denotes the attainment of 80% results with just 20% inputs. It is a line graph comprising vertical bars and combined categories in descending order. Microsoft Excel facilitates the effortless creation of Pareto charts that serve as important tools in process improvement.
The aforementioned tools ensure the constant observance of flawlessness in production processes. Individuals deploying these techniques occupy prestigious positions for making a difference in their employer organizations.