It is becoming more common for companies to hire freelancers to scale up everyday projects. They are not only offering regular position jobs but also higher-level ones such as project manager positions. Being a freelance project manager gives independence and flexibility in work. It allows them to get more experience and be more ethical toward projects. Furthermore, it helps to earn more and provides the opportunity to work with national and international clients.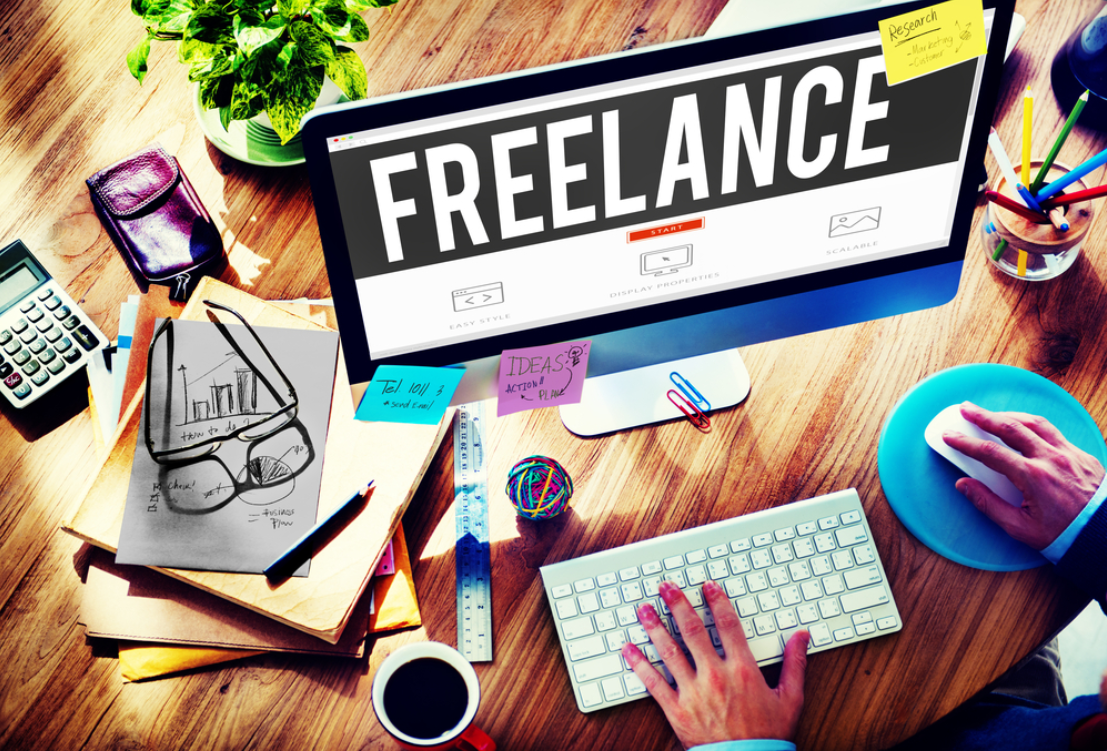 Top websites for finding project manager jobs
There is high demand for project managers across a wide range of industries worldwide including commercial service, information technology, oil and gas, banking and insurance, manufacturing, construction, and utilities. This provides them the opportunity to look for jobs in different industries. They can hunt for work on their own or with the help of job-hunting websites. Here are the fifteen best websites for finding work as a freelancer project manager today.
Upwork
Upwork is one of the largest freelancing websites, with an estimated 18 million freelancers. It provides numerous opportunities in a wide range of fields, making it easy for freelance project managers to get work. Furthermore, it provides fixed and hourly projects, as well as short and long-term timelines.
Toptal
Toptal is a network of elite freelance talent ranging from project managers to software developers. It is a place for exceptional and qualified individuals with a proven record. This website allows project managers to work hourly, part-time, or full-time and to collaborate with top organizations such as Airbnb, IDEO, and JP Morgan.
Freelancer
Freelancer is a website that provides freelance project managers with millions of projects. It offers a platform them to compete with other freelancers in contests and demonstrate their talents, thereby showcasing their expertise and attract clients.
PeoplePerHour
PeoplePerHour is a marketplace for high-quality freelancers. It offers a certification system that grades the freelancer project managers, allowing recruiters to hire based on this certification.
Guru
Guru is a website where freelancers get paid on an hourly basis for their work. Here, employers hire freelance project managers based on their previous job experience and skills.
SimplyHired
SimplyHired is the simple and the largest freelance jobs website. They provide job opportunities in over 24 countries and allow users to look for jobs in 12 different languages.
Smashing Job Board
The Smashing Job Board is part of the popular development and design periodical publication, Smashing Magazine. It is a place for freelance project managers who already work in those industries. They can post their portfolios and get recruited.
LinkedIn
With over 830 million members globally, LinkedIn is the world's largest professional networking platform. It increases the chances of project managers getting freelancing jobs through their profiles. Furthermore, it aids in building new industry connections, making them more productive and successful.
Indeed
Indeed is a job-listing and job-finding platform where recruiters may discover competent freelance project managers. Freelance project managers post their resumes and work samples for recruiters to find them. They also discover jobs by entering keywords and utilizing filters to identify listings that are relevant to them.
AngelList
AngelList is one of the most extensive job boards, with many job postings for freelancers. Job seekers complete a detailed questionnaire that allows them to customize searches and alerts to their specific job roles.
Fiverr
Fiverr is a great platform for freelancers to sell their services if they have the necessary skills and expertise in their field. It is one of the world's largest markets for digital services, with over 3 million gigs in its database. Freelancers post their services, and clients who have an interest in their work ask questions and, if pleased with the answers, hire them.
WordPress Jobs
WordPress Jobs is a job platform maintained by WordPress that allows freelancers to find work. Candidates utilize the job board to discover jobs based on categories and keywords, and both employers and job seekers can use WordPress Jobs for free.
WeWorkRemotely
WeWorkRemotely is an excellent employment board for locating remote-friendly opportunities. Their advanced search option allows job searchers to search for a job by keyword, category, area, or company, and even locate a job for a full-time or contract role.
Topcoder
Topcoder is a global workplace with 1.6 million engineers, designers, and data scientists. It offers numerous opportunities to freelancers. Here, freelancers compete to complete projects provided by companies, including Topcoder, and the best competitors get paid financially.
Authentic Jobs
Authentic Jobs is a reliable job board where freelance project managers can find work. The website is easy and allows users to search for jobs using keywords and filters.
To sum up
Working as a freelance project manager provides freedom, exposure, and flexibility. It also helps them to connect with international clients and earn more money. PMP Professionals looking for freelance work can use the aforementioned websites to locate global opportunities in a safe and secure manner.