One who bridges the gap between an enterprise's top management and the executing teams is a Program Director. Program management involves the administration of supervisors and reporting their progress to the senior authorities. Recruiters demand individuals who would make every program a success through their constant vigil on the functioning managers. A program director's end goal is to add value to an enterprise's business.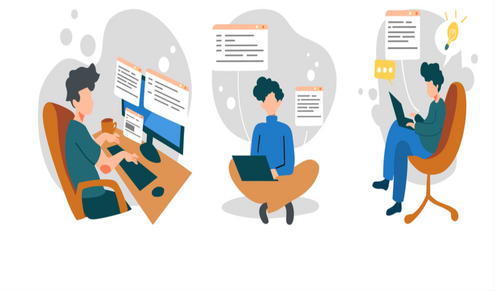 What Skills Should A Program Director Possess?
The following qualities must be inherent in an individual before he/she decides to step into the shoes of a program director.
Experience in any managerial position with a proven record is a must.
One must keep abreast of program or project management concepts.
Familiarity with the key parameters and techniques of performance measurement is required.
An aspirant should be knowledgeable in budgeting, data analysis, and reporting.
Practical knowledge of using the most popular software in program management like MS Project, Basecamp, etc. is mandatory.
A strategic mindset and business acumen are the must-haves for a program director.
Excellent leadership skills should be present for organizing everything.
Not to forget, expertise in communication is a necessity.
An individual should also be adept at the application of quality management processes.
Knowledge of risk assessment principle application is necessary.
Networking and negotiating skills are also essential.
What Are A Program Director's Responsibilities?
A program director's task could be daunting with its wide array of responsibilities. These are as follows:
Establish the goals for each program so that they meet the organization's end objectives.
Develop budgets and approval for every program.
Approve operational processes.
Plan the deadlines, milestones, and processes of programs right from their inception to completion.
Prepare detailed presentations for reporting the ongoing program's status to the upper management.
Ensure the legal compliance of every operation.
Submission, scrutinizing and editing the reports on work-related issues or progress.
Strategic application of resource management principles.
Brainstorming ideas to enhance the processes and performances of subordinates.
Supervise programs along with managers.
Solving problems in time to prevent interruptions in processes and assist their smooth sailing.
State his/her opinion on the project manager's work.
Prepare strategies for meeting the improvement requirements.
Create assessment strategies for evaluating performance.
The Secret To Becoming A Program Director
Act as team leader
One must undergo the following stages to become a successful program director.
The initial stage is to become a leader of a team instead of jumping directly into a managerial position. Climbing up from the lowest to the highest rung of the career ladder endows one with full-fledged knowledge. This helps in the long run for serving as a program director.
Rehearse
Before actually acquiring a director's designation, one can enhance rapport with the team by discussing strategies offsite. Reviewing the previous teamwork or gathering ideas from the team by hosting workshops is equally fruitful.
Manage people
The job profile of a program director involves stakeholder handling. One has to influence and manage teams from varying organizational departments and external sectors. The key responsibility is to balance strategic organizational goals with the needs of diverse groups. Gaining a managerial position marks the start of practicing people management for becoming a program director in the future.
Task Delegation
A Program Director must learn to delegate tasks that he/she was previously responsible for instead of focusing on them. This is the preparation for attaining the program director's job profile beforehand.
Multitasking
One needs to become a multi-tasker to be eligible for this designation. Monitoring and planning techniques should be at one's fingertips. This enables one to identify business benefits and solve problems very quickly. Knowledge of management techniques and business improvement tools.
Self-improvement
It is wise to function as different managers to analyze where one is gaining success in collaborating with the staff. This helps in determining the areas where one needs to improve as a manager. Attending PgMP Training such as the one offered by Unichrone is also an effective medium of self-analysis. It also represents a professional commitment.
Understanding budget
Right from the stage of occupying the position of a team leader, one must be attentive to budget. This quality goes a long way in making one a proficient program director. One should learn to abide by such limitations without compromising on performance.
One gathers immense experience by following the aforementioned steps. Experience alone isn't adequate to grab this role but a proven track of it is necessary. Individuals aspiring for this job profile must opt for a PgMP Certification. It would authorize their skills. Training required to attain it will make them well-versed in program management principles.