Professionals in the field of project management are given the opportunity of pursuing various positions that a project may require. Project Director is one such role that requires an individual to strategically oversee and manage projects from a managerial position. Professionals carrying this role have responsibilities towards teams and projects. As project management follows the hierarchical methodology of command, various personnel are involved at each level. Project Director is one such managerial position that is critical for handling essential resources for a project.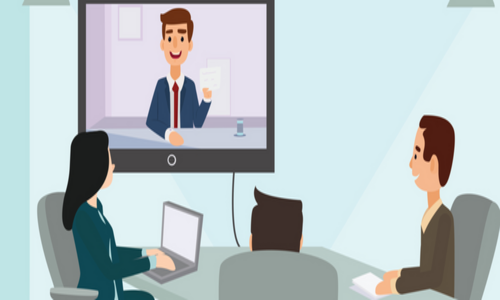 Who is a Project Director?
A Project Director oversees project managers, including contractors, software developers, testers, network engineers, and so on. Such professionals further utilize leadership and strategic skillset to successfully conclude a project without any constraints or delays. In addition, project directors are necessitated to work within the project Scope of Work or Function Specification Documents whichever is applicable.
Additional tasks of a project director include: taking critical decisions, modifying budget and resources as required for governing projects, and coordinating with top-level management. Project managers assigned for each project report to project directors and gain their assistance in managing projects. Additionally, project directors possess the skills of managing multiple projects simultaneously, thereby attending to the needs of several project managers.
Pursuing such leadership positions requires project professionals to portray the ability to manage shared finances and resources. This further assists in ensuring that each project is completed on time and within the budget set. Let us have a look at the main responsibilities of a project director.
Duties/ Responsibilities of a Project Director
The position of a project director necessitates professionals to exhibit their competencies in the overall management of each project. The following are some of the common responsibilities that are undertaken by project directors.
Coordinate with project managers for ensuring efficiency
Creating milestones for each project over a period of time
Drafting budgets to ensure that projects' expenses stay within the limit
Keep track of changes being brought upon the projects
Develop backup plans to the main project plan
Engage with investors, business partners, and other executives
Review proposals for approval or denial
Maintain and monitor resources for projects
Track and find gaps in actual and planned efforts.
Top skills possessed by Project Directors
Project Directors are expected to showcase the following set of skills while overseeing projects.
Leadership skills
Business Management Skills
Commitment
Initiation skills
Have an eye for detail
Communication skills
Project directors who possess a combination of all these skills demonstrate their expertise in handling various projects and their teams present within the organization.
How is a Project Director different from a Project Manager?
Although a project manager and project director share the tasks of managing projects, the roles of each position vary significantly. A project director is required to work on a strategic and tactical level. He/she tends to possess several years of experience thereby requiring little direction and supervision. In addition, project directors align the goals of each project with that of the organization to create a broader impact.
On the contrary, project managers have lesser experience when compared to project directors. They constantly need direction and supervision from higher authorities while managing projects. Project managers are further required to follow the approach as designed by the project director for the successful completion of the project. Without the approval of the project plan from the project director, project managers do not have the responsibility of initiating projects.
Qualifications required for Project Director
The role of project director requires a professional to be experienced and well-versed in project management. The need to have an advanced degree or certification that can be accredited, 10 or more years of experience in leadership positions, technical proficiency to handle software, and strong skills of communication. A Project Management Professional Certification would assist professionals and entitle them to be project directors much sooner.
What is the salary of a Project Director?
Salaries of project directors can significantly vary due to location, industry, and size of the organization. The average salary that project directors make each year ranges between USD 150,000 to USD 185, 000. However, this salary may vary as per industry standards in each country.
Having a PMP Certification with an adequate level of experience and educational degree increases the chance of diverse prospects for a professional. Professionals aspiring to be project directors can take up this certification to enhance their reputation and credibility. Additionally, certified project directors can exhibit their expertise in managing multiple projects through the certification of PMP. Moreover, project directors can easily adapt to the work culture of various industries with the necessary level of education and experience.
To Conclude:
A project director is the primary contact person for several projects. This compels them to be efficient and ensure that all the project-related tasks are taking place smoothly. Moreover, with such advanced skills and expertise, project directors stay result-driven and goal-oriented at all times.