Information Technology has become an integral part of every organizational operation. From business forecasting to overseeing supply chain activities, IT services are necessary to ensure the optimum functioning of the organization. The ITSM Framework helps organizations incorporate IT services into their business structure. Thus, businesses can focus on their primary objective, fulfilling customers' expectations. ITSM includes multiple frameworks, which have their processes. This article discusses the various ITSM Processes and the advantages of the ITSM standard, ISO/IEC 20000.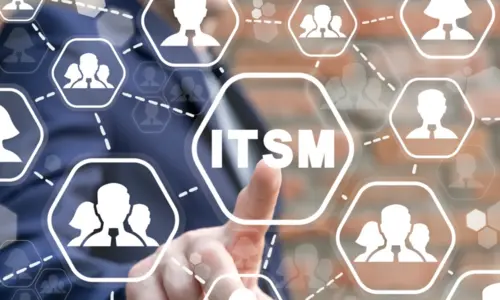 What is ITSM?
ITSM, or Information Technology Service Management, is the discipline of managing the implementation of IT services in an organization's business objectives. It consists of multiple policies and processes that assist organizations in incorporating customer-focused IT services in their framework. Thus, unlike other IT-based processes emphasizing hardware, network, systems, and security, ITSM focuses on delivering optimum customer-oriented IT services for the organization. By implementing IT service management processes in their business structure, organizations ensure the fulfillment of international quality and security standards for meeting customer needs.
ITSM Processes
The processes of ITSM are designed to align the IT goals of the organization with the business goals. Organizations use the ITSM processes as guidelines to incorporate IT in meeting customer requirements. As a result, the IT needs of the organization are not dependent on one department alone; instead, it is observed from an organizational perspective. ITSM champions the belief that IT services can help organizations deliver high-quality products and services to their customers. It also helps organizations create a standardized work environment that improves all business functionalities.
Here are a few of the primary ITSM processes:
Service Request Management
This ITSM process involves various service requests that customers require from the organizations. These include access requests for applications, software, hardware updates or enhancements, etc. Organizations use this process to manage customer service requests and automate repetitive or predictable tasks.
IT Asset Management
ITAM or IT Asset Management includes procedures allowing organizations to manage their assets optimally. This process considers all the tangible and intangible items of the organization and that they are used, deployed, maintained, upgraded, and disposed of at regular intervals.
Knowledge Management
This process of ITSM involves creating and sharing organizational information or knowledge to achieve business objectives. All organization members can actively participate in delivering the desired outcomes by utilizing and transferring knowledge within the organizational framework.
Change Management
It is an essential ITSM process that ensures that other organizational activities are managed and monitored effectively to suit the changes created due to the IT alignment in the business structure. Thus, effective change management helps organizations avoid obstacles or bottlenecks that prevent the normal functioning of the business.
Problem Management
This ITSM process deals with the problems associated with implementing IT services in the organizational structure. It ensures that the problems are identified and evaluated to reduce their chances of occurrence. In case of an incident, the ITSM process known as incident management helps mitigate and restore IT services.
ITSM Certification
A few noteworthy ITSM certifications are available for individuals and organizations to understand the ITSM discipline, including its multiple frameworks and processes. The ISO/IEC 20000 is the international standard in ITSM. Organizations that get certified according to the ISO 20000 standard have their IT services aligned with the organizational objectives. Also, these organizations follow ITSM best practices which are recognized globally. Thus, their customer-oriented IT services are believed to be the best worldwide.
Advantages of ISO 20000
ISO 20000 helps businesses validate their ability to fulfill customer needs by following a standardized approach to IT-based customer service. Besides this primary advantage of the ISO 20000 standard, here are some of its other notable benefits:
International recognition for its standardized IT services for customers
Access to new opportunities by following the ITSM best practices
Competitive edge over others in the global market
Customer loyalty by demonstrating their commitment to delivering high-quality products and services
Uniform practices across all organizational activities lead to improved productivity and increased revenue
To conclude
ITSM is an essential part of modern business enterprises, driven by long-term goals emphasizing value-creation. Understanding the various ITSM processes and frameworks will help individuals working in the ITSM sector to help their organizations meet their customers' needs successfully.